Everyone knows who the first person was to step on the moon. But not many people know who the second person was (Answer – Buzz Aldrin). In this vein, London takes all the limelight when it comes to literally anything related to the UK. For the longest time, the 'Buzz Aldrin' of the UK has been lowly Birmingham, and fittingly, Birmingham is commonly referred to as the 'second' city of the United Kingdom. More students call Birmingham home than anywhere else in the UK outside of London. The huge number of students who come here to pursue higher education means that there is a large number of student house Birmingham to choose from. Here's a little student housing guide Birmingham that will help you seamlessly transform into a Brummie (a term derived from the city's nickname of "Brum") in no time!
Things To Do In Birmingham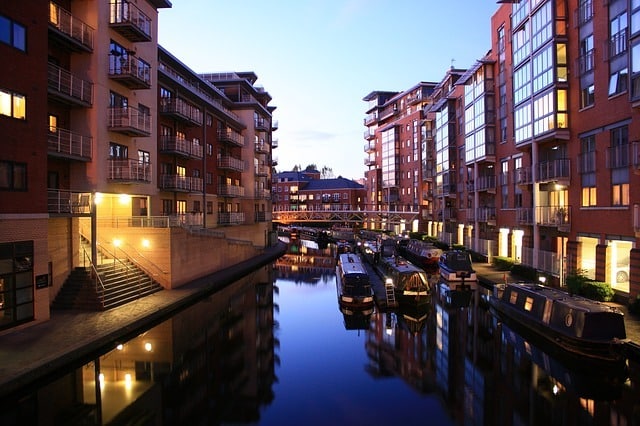 There's always something to do in the ever-bustling city of Birmingham. If you're sitting in the comfort of your Birmingham student accommodation studio, it is advisable to step out and visit the line of eateries around.
One of this city's star attractions – the Birmingham Museum and Art Gallery, houses the largest collection of pre-Raphaelite paintings in the world. Then you have the Brindleyplace and the Canal Quarter, which is Birmingham's reply to the canals in Venice.
The restaurants along the canals have been renovated, making it a definite must-visit! Theatre aficionados can bask in the glory of Symphony Hall and Hippodrome. These legendary halls have hosted numerous gigs and concerts. Another fun thing to do in Birmingham is to pay a visit to Cadbury World. And yes, you do get to sample Cadbury's products. This world-famous walk-through attraction is based in Bournville Village. A visit to Villa Park should also rank high on your list. This is the home ground of Premier League club Aston Villa, who arguably have the best fans in the UK.
It is highly recommended to watch a match at this 42,000-capacity stadium. Other honourable mentions include the Library of Birmingham, The Barton Arms, the National Motorcycle Museum and the Peaky Blinders tour.
Restaurants In Birmingham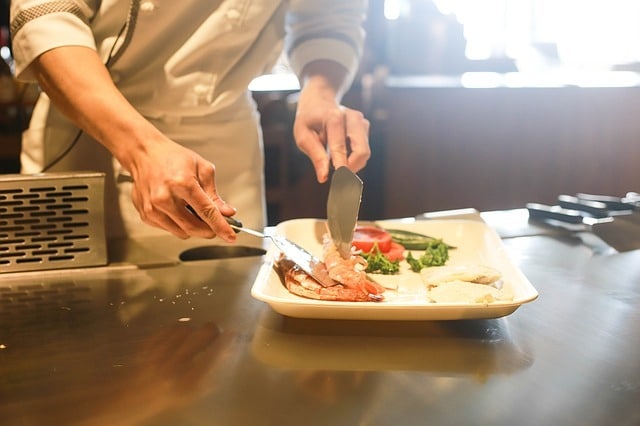 As an international student, there's so much to do and so much many places to visit in Birmingham. In this student housing guide Birmingham, let's take a look at the best restaurants & eateries around.
Over the years, Birmingham has transformed itself into a haven for food aficionados. The standard of dishes doled out here is on par with many capitals around the world. Birmingham has a host of Indian restaurants that are actually some of the best Indian restaurants in the UK. From budget to blowout, this city has it all. Here is a list of the must-visit restaurants in Birmingham.
Everyone wants to eat at a Michelin-starred restaurant. Consider yourself lucky because Birmingham has more Michelin-starred restaurants than any other city outside the capital. Simpsons, Adam's, Purnell's, Peel's and Carters are some of the fine dining restaurants that will dazzle you with their inventive dishes and incomparable service.
Raja Monkey is an Indian restaurant that is immensely popular with locals and tourists alike. This establishment serves mouthwatering thalis and street-food snacks like dosas and uttapams. If you really wish to dine like a Brummie, Raja Monkey is the place to be.
We're adding speakeasies to our list because we feel that they are severely underrated. These bars sit behind unassuming restaurants and storefronts. 18/81, 40 St Pauls, and The Peaky Speakeasy are some hidden gems that definitely deserve a visit.
Universities In Birmingham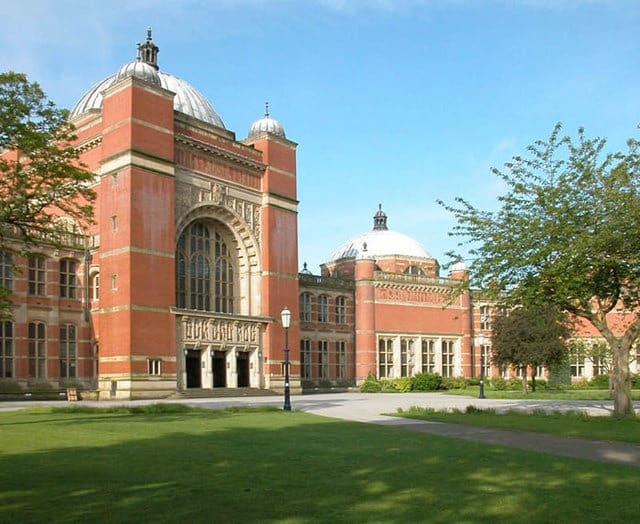 As part of this student housing guide Birmingham, we've listed some of the highly-reputed universities in Birmingham that are the main allure for overseas students from all over the world.
University of Birmingham
Where? Birmingham B15 2TT, United Kingdom.
About the University of Birmingham
The University of Birmingham (informally known as Birmingham University) is located in Edgbaston, Birmingham. It is the 4th largest university in the UK in terms of student population. This university includes 22,440 undergraduate and 12,395 postgraduate students. The Barber Institute of Fine Arts sits in this university, houses works by Monet, Van Gogh and Picasso. The University of Birmingham boasts an impressive alumni list that includes Manchester United Chief Executive David Gill, Minister of Defence of Kenya Mohamed Yusuf Haji, and co-creator of 'Riverdance' Jean Butler, among others.
Aston University
Where? Aston St, Birmingham B4 7ET, United Kingdom.
About Aston University
This university actually started out as the Birmingham Municipal Technical School in 1895 only to eventually become the UK's first College of Advanced Technology in 1956. Aston University holds the distinction of being the second-best teaching university in the UK, an award bestowed by Times Higher Education. Ranking-wise, Aston University was ranked 34th in the University League Tables 2020. An interesting statistic to know is that more than 70% of Aston students take a placement year, the highest percentage in the UK.
Birmingham City University
Where? 15 Bartholomew Row, Birmingham B5 5JU, United Kingdom.
About Birmingham City University
Birmingham City University is a university based in Birmingham, with roots dating back to 1843. The university has three main campuses that serve four faculties. It offers courses in education, art and design, computing, business, environment, engineering, English, healthcare, and much more. There was a £125 million extension to its campus in the city centre of Birmingham.
Cost Of Living In Birmingham
Birmingham falls in the top top 15 most expensive cities in the UK. Therefore, it is advisable that students use their money sparingly. Making a rigid budget goes a long way in saving money and will definitely help students combat the high cost of living in Birmingham.
The average monthly expenditure of a student is as follows (subject to lifestyle)
Birmingham accommodation £630
Food shopping £100
Local transport £120
Books and printing £90
Internet and mobile phone £45
Social activities £230
It is advisable to have a monthly budget of around £1700 to live comfortably in Birmingham.
Transport In Birmingham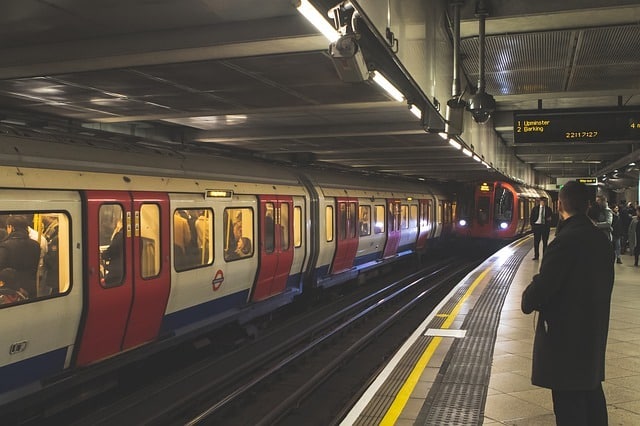 Transportation is an important aspect to consider as an international student. As part of this student housing guide Birmingham, let's check out the best transportation options for students.
Birmingham is a major transport hub, due to its proximity to central England. If you're looking to get around the city, using public transport will be your best bet. National Rail and Coach services offer regular journeys into Birmingham and take the hassle of parking charges away.
Buses are the chief mode of transportation in Birmingham. You can find the nearest bus station within a short distance of several student studios in Birmingham. There are almost 50 operators of registered local bus services in the West Midlands. National Express, the biggest bus operator in the area, accounts for over 80% of all journeys. National Express' flagship NXL Shuttle service operates services to London with frequent services to all major airports and cities in Britain.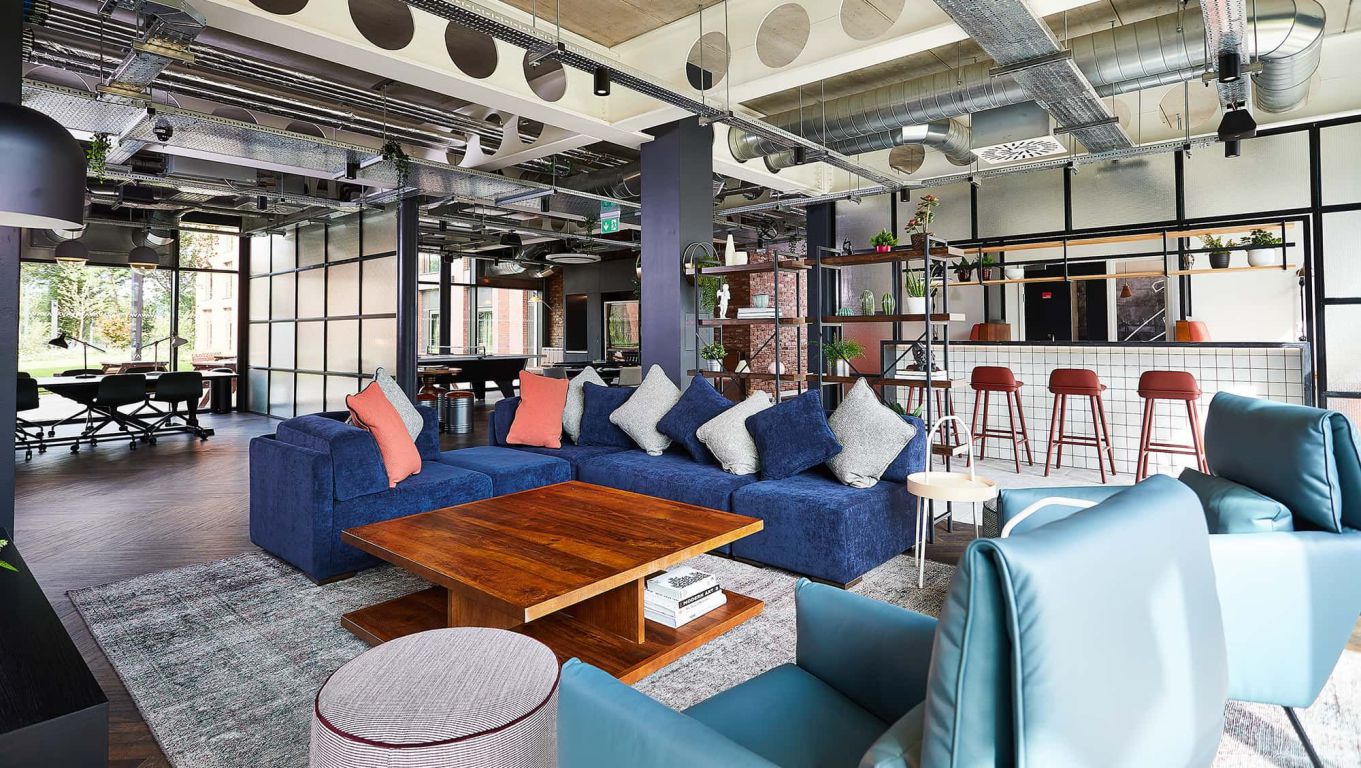 Meadow Court – Meadow Court proffers flats and townhouses for 3 to 6 people. The townhouses have a very traditional style and layout and the flats are over two levels. Every student is allocated a double bed, a study area, a furnished en-suite and access to on-site facilities as well as superfast broadband. The University of Edinburgh is a 12-minute walk. There are various cuisine restaurants within an approximately 15-minute walk radius, including Thai, Indian, and Moroccan. There are numerous bars and pubs in the vicinity of the Birmingham accommodation. The nearest hospital is a 7-minute drive away.
27 King's Stables Road – This student housing Birmingham proffers studio apartments. Irrespective of the room choice, the studio comes equipped with a bed, a fully equipped kitchen and an en-suite bathroom. Studios are perfect for students wanting their privacy. The University of Edinburgh is a short walk away. Princess Street is the closest train station at 6 minutes on foot. The Exchange (Stop XG) is a 5-minute walk. There are numerous restaurants serving food from different cultures and ethnicities within a 10-minute walking distance. Different themed bars and pubs are within walking distance.
Vita Student Fountainbridge – Vita Student Fountainbridge is surrounded by Edinburgh's famous attractions, historic castles and a plethora of things to explore. With Haymarket station just a 10-minute walk away, it is very convenient for students to travel in & out of the city. Students of The University of Edinburgh can reach the campus in just 10 minutes from the student apartments in Birmingham. Living at Vita Student Fountainbridge, Edinburgh you'll realise that everything is available under one roof. The apartments include Classic Studio, Disabled Accessed Studio, classic plus, penthouse, classic penthouse, premium studio and deluxe rooms. They are fully furnished plus each apartment offers a Smart TV, a well-fitted kitchen, Wi-Fi and en-suite bathrooms.
Panmure Court – This student accommodation in Birmingham provides studio rooms. These studio rooms can host dual occupancy at no extra cost. A bed, a laundry room, a Wi-Fi connection, and 24/7 on-site staff. It has ANUK and National Code. This private student accommodation in Birmingham is ideal for students of the University of Edinburgh and Holyrood Campus. There are a plethora of pubs, restaurants and bars located nearby. Chalmers Edinburgh Hospital is the nearest hospital here.
McDonald Road – Provides studio accommodation in Birmingham and en-suite rooms. Expect a high-tech kitchen, a Wi-Fi connection and a common room with a large TV and seating area. Students can rely on the 24/7 on-site staff to handle all their doubts and queries.
The University of Edinburgh is the nearest university here. There are many restaurants, pubs and clubs in this vicinity with Vittoria on the Walk being the nearest. York Place is the closest light train station and Shrubhill is the nearest bus stop. The nearest hospital is The Hospital Group.
---
Best Properties in Birmingham For Students
---
Nightlife & Lifestyle
There's unmistakable energy that pulses through the city once the sun goes down. That's when the plethora of clubs in Birmingham comes to life. Some of the trendiest, most happening nightclubs and bars are mentioned below
In the Lakeview area, you'll find Oasis Bar, Tin Roof and Nana Funks which have three different vibes. Young adults usually prefer hanging out at Tin Roof whereas older people flock to the other two clubs and stay there till the wee hours of the night.
In the Downtown area, we have The Roof. This is one of the few rooftop bars in Birmingham and is perched on the historic Redmont Hotel. It offers indoor and outdoor seating that allows young professionals and hotel guests to view the city's skyline while enjoying a live band or DJ. Rogue Tavern and The Nick are also some impressive bars to hit with your friends.
Coming to Birmingham's entertainment district, Five Points South, there are a variety of bars and restaurants located around the circle. The J Clyde, Zydeco, Highlands Bar and Grill, and The Garage Café are known for their exceptional variety of craft beers, fresh ales and lagers, as well as tasty bar food like burgers, fried pickles, housemade kettle chips and more.
Sports
There are hundreds of diverse grass-roots sports clubs ranging from internationally famous teams, associations and venues in Birmingham. Sports have always been important for Birmingham, which was even more invigorated after it won the first city to have been awarded the title the National City of Sport by the Sports Council. Some of the biggest teams in Birmingham include Aston Villa (football), Birmingham City (football), Birmingham Moseley Rugby Club (rugby) and Warwickshire County Cricket Club (cricket). Other popular sports include basketball, hockey, netball, softball, volleyball and water polo.
Hope this student housing guide Birmingham helps you find your way around the city.
FAQs
1. Can I find student accommodation in Birmingham close to the city centre?
Yes, you may locate student housing in Birmingham near the city centre. Many private halls of residence and private rental housing are located in or near the city centre.
2. Where do most students stay in Birmingham?
Because of its vicinity to the University of Birmingham, Selly Oak is by far the city's most popular student area. Along with the city's new purpose-built flats, Harborne, Edgbaston, and – farther out – Kings Heath are popular areas for student living.
3. Is Birmingham a good city for international students?
Besides London, Birmingham is known to have one of the largest international student communities with over 10,000 students hailing from around 150 countries.
4. How can I find student housing in Birmingham?
You can find student accommodation in Birmingham by searching online, visiting university housing offices, or contacting local housing agencies. You can also look for accommodation through student forums or social media groups.
If you enjoyed reading this blog on "Student Housing Guide Birmingham" then make sure you check out our other informative and insightful blogs linked below!