Kent is a county in Southeast England nestled between bustling cities on all sides. Famous for its magnificent gardens, it has been nicknamed "The Garden of England" but residents vouch for the other flourishing sectors and attractions the county has to offer. Kent is a popular student locale owing to the grand University of Kent there. There is a wide array of Kent University student accommodation available owing to the rising student population in the city.
The university has been awarded the highest rating of Gold by the UK Government's Teaching Excellence Framework and is renowned throughout the country as well as Europe and the world for fostering the ideal student teaching and learning environment.
Why Study In Kent? | Kent University Student Accommodation
Let us take a look at some of the reasons Kent comes out at the top of many lists regarding education in the United Kingdom and why its student population keeps steadily rising every year.
Expose yourself to a world-class education – The University of Kent delivers on its promise of a world-class education with a team of highly educated and trained faculty members, state-of-the-art student infrastructure and facilities, and an excellent framework for student support. The University has campuses at Canterbury and Medway both promising a lively and memorable university experience for students in Kent.
Kent University student accommodation – There is an excellent range of student accommodation in Kent University that ensures a pleasant, enjoyable and safe stay for students in the city. They offer a variety of living spaces that are suited to the needs of a diverse population of students.
Soak in the history – Kent is a county entrenched in deep history and is home to the ancient and legendary city of Canterbury. For history enthusiasts, Kent is a place to surely explore and soak in centuries of history that is a testament to the rich heritage of the United Kingdom.
Career prospects – Kent has steadily risen to become among the top spots for students and consecutively, has become a sprawling business, economic and financial hub. Many students strive to build a life in Kent owing to the strong career opportunities that the place presents upon graduation.
Find yourself at the heart of student living – From restaurants to nightlife to culture to history to natural beauty, Kent has it all. Atop that, the university promises a truly exceptional experience for students that they cherish throughout their lives. It also gives them the opportunity to befriend people from around the globe due to its diverse student population.
Kent University Student Accommodation Options
There is a wide variety of Kent University student accommodation properties near to University of Kent's Canterbury and Medway campuses. Some of the top student accommodation facilities are:
1. Alma Court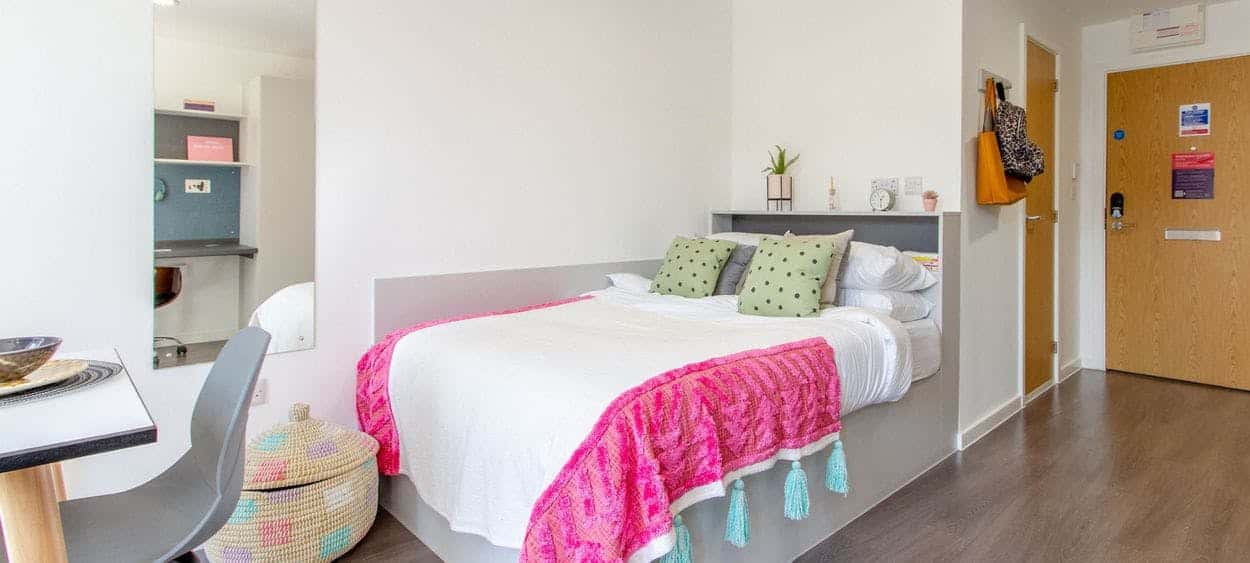 With the University of Kent a half hour's train journey away, this property also makes the Canterbury Christ Church University easily accessible. This University of Kent accommodation has a range of en-suites where you can get a private bedroom and bathroom as well as studio spaces for students not looking to share their space with a roommate. It is also flush with top-notch facilities that ensure an enjoyable stay and includes a couple of great common spaces where residents can mingle with their counterparts.
2. Canterbury Student Manor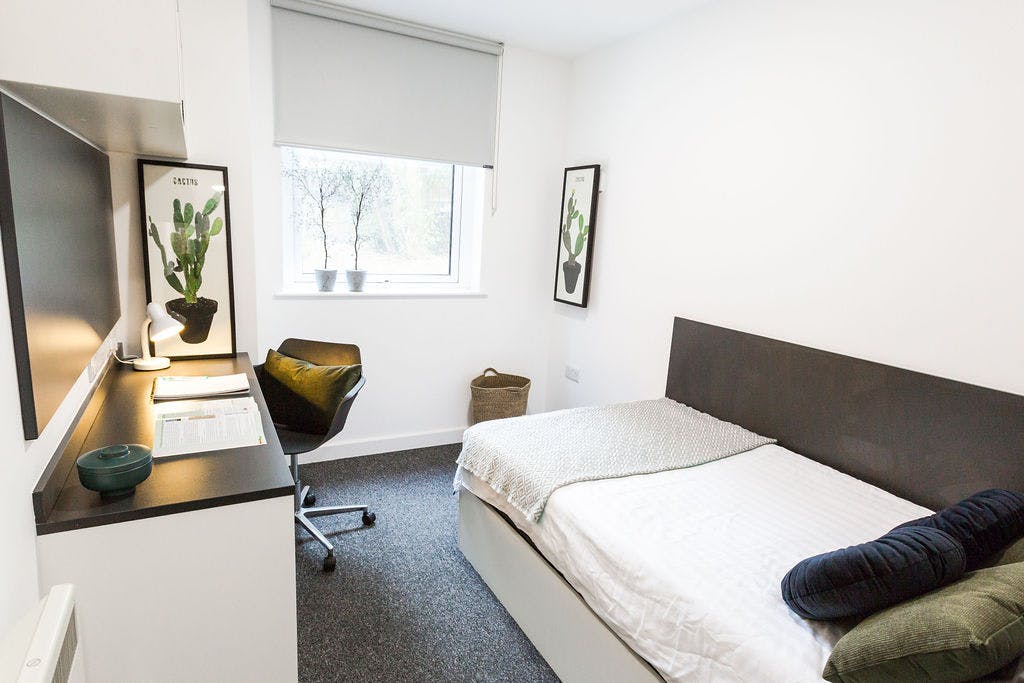 Located a stone's throw away from the University of Kent and surrounded by excellent transport links, this Kent University student accommodation has a great set of facilities and is also a highly affordable option for students. They have a variety of en-suites and studios that students can pick from.
3. Palamon Court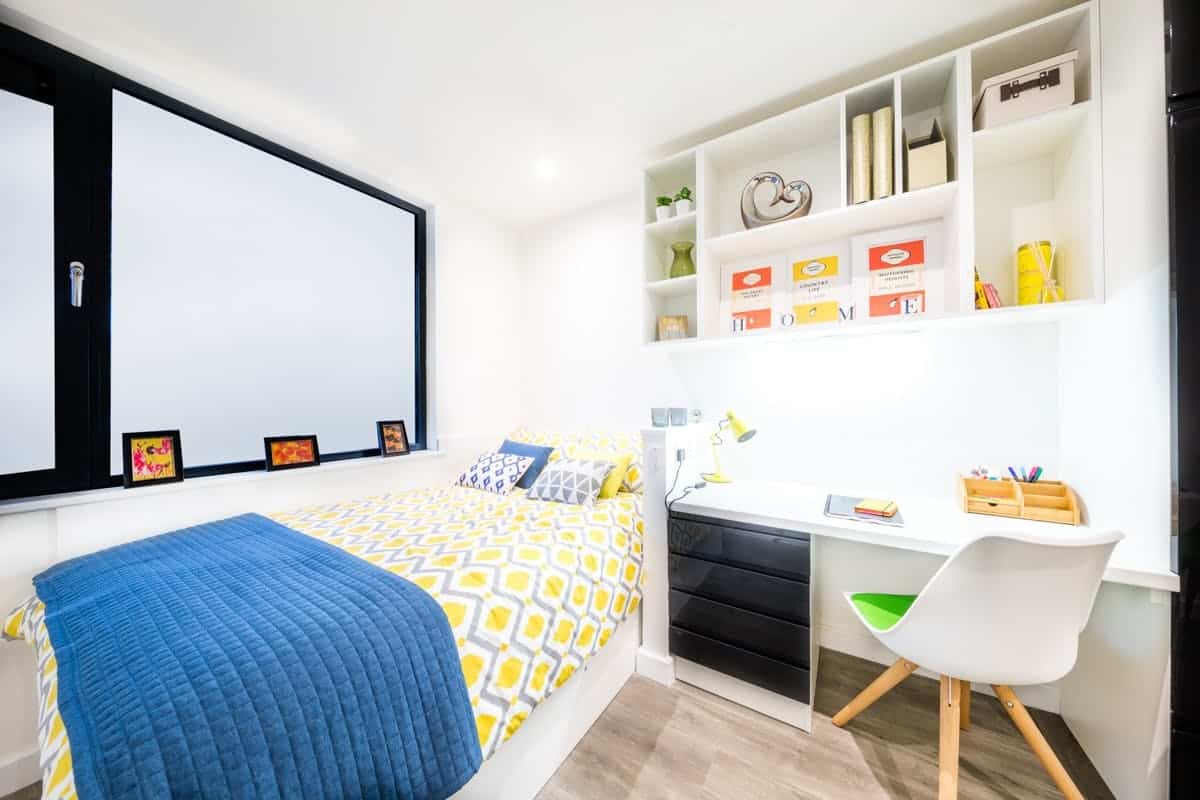 Just an 18-minute train ride away from the University of Kent, this Kent University student accommodation comprises a fantastic range of en-suites and studios. The students can enjoy a private bedroom and bathroom along with a shared kitchen and living area in case they choose an en-suite. If they are looking for the utmost privacy and comfort, they can opt for studios where they can have the whole place to themselves. In terms of connectivity, Canterbury East Station is the nearest train station and Village Hall Station is the closest bus stop. Along with amenities such as a hospital, the place is also flanked by choice eateries and leisure hubs making it an ideal choice for students looking to enjoy thriving university life.
4. Rhodaus Court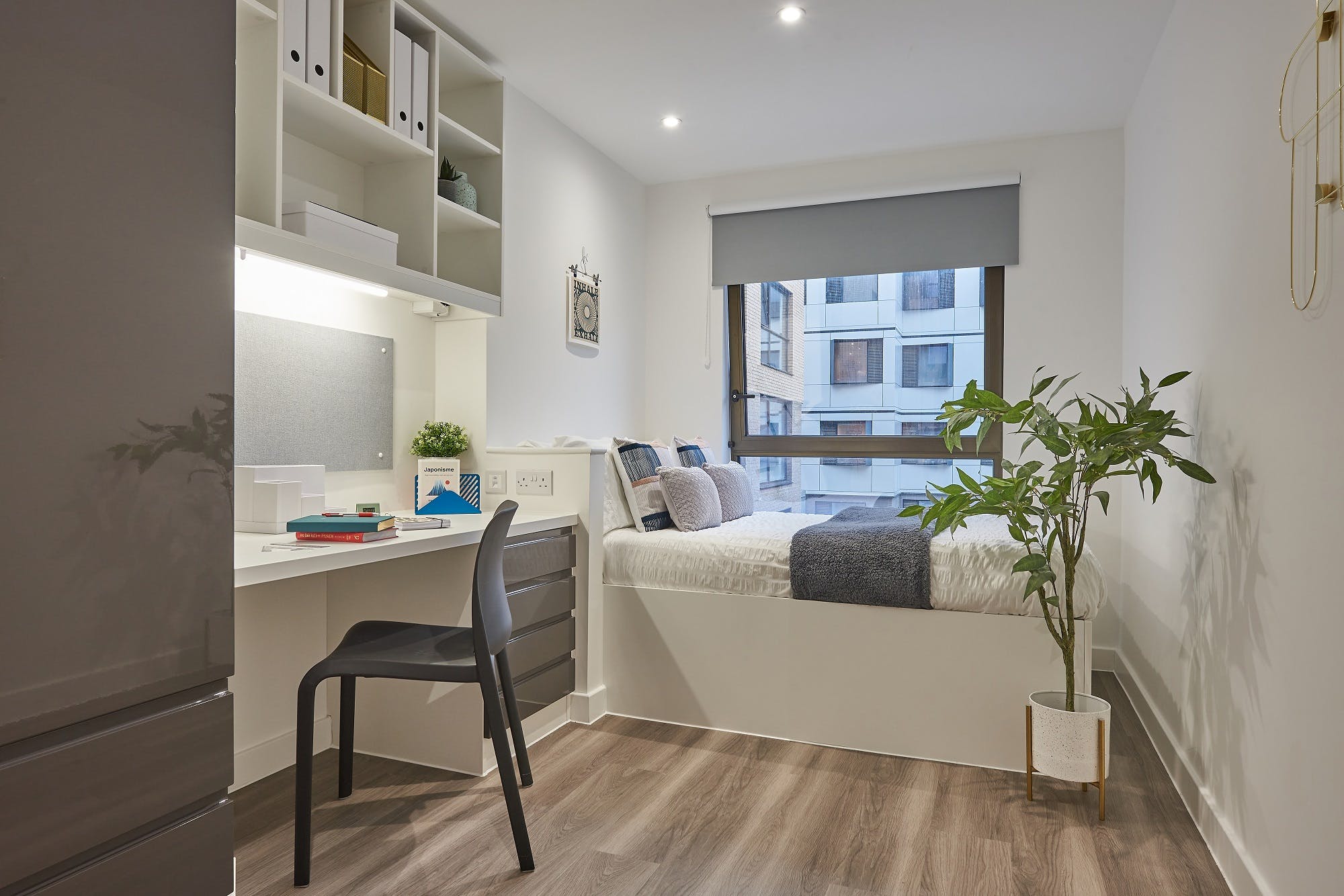 Students looking for accommodation right in the heart of Canterbury should have this Kent University student accommodation at the top of their list. It is surrounded by a bus stop as well as the Canterbury East Station which can take you to the University of Kent in 20 minutes. If you are looking for shared spaces and a friendly atmosphere, Rhodaus Court provides cluster en-suites where you can enjoy your privacy but even have a hoot surrounded by friends right outside your door!
If you enjoyed reading this blog on "Best Kent University Student Accommodation Options", you'd also enjoy reading the following:
​​
Looking for student accommodation abroad?