Leaving home for university can be daunting, especially if you are accustomed to small towns. Moving to a massive city like London will test you by making you leave your comfort zone and meet new people from every imaginable background. You will find the right people and places that'll help make this city your new home. This capital city boasts of diverse culture and stunning landscapes with vibrant nightlife and eclectic bars and shops. London has something unique to offer people from all walks of life. This blog: 'Student Housing Guide London' will explain to you everything about your study abroad experience in London.
There is a traditional worldview of the white British citizen that they are reserved with a 'stiff upper lip' attitude to life, deemed to be particularly true of Londoners – even that they are positively rude to strangers. This isn't entirely true. London is a very progressive and welcoming city having a highly diverse mix of races and cultures. The year 2015 saw the population of London hit an all-time high of 8.5 million and London with the second-largest immigration population in the world (after New York).
Things To Do In London
Our Student Housing Guide London blog cannot start without listing the awesome things to do in this city. London is not a tourist hotspot for nothing. There is no shortage of things to do in this city, no matter what your taste. If you fancy a spot of edutainment, South Kensington is the place to go. This corner of West London houses three museums within a stone's throw of one another: the Science Museum, Natural History Museum and Victoria and Albert Museum (a museum of art and design). And as a bonus, they are all free to enter! Other popular museums in London worth a visit (again, all free) include the British Museum, Tate Modern, Imperial War Museum and the Wellcome Collection.
Among the huge concrete jungle that is in London, there are some parks around. In the centre, you've got the likes of Hyde Park and Regent's Park, while a little further out you've got Greenwich Park, Hampstead Heath, Brockwell Park, and Battersea Park.
Arts aficionados have no excuse to get bored in London. Aside from the West End and all of the world-class theatres and productions within it, London is littered with entertainment venues.
The O2 Arena and Wembley Arena are by far the biggest venues in the city and have hosted some iconic names like Beyoncé, Eminem, and Oasis among others. They regularly host concerts, comedy shows, and even sports. London also has a number of slightly smaller venues, including the Hammersmith Apollo, Royal Albert Hall, Roundhouse and Alexandra Palace.
No visit to London is complete without visiting Buckingham Palace, the infamous London residence of the Royal Family. The Palace is also the scene of London's most popular display of pomp and splendour, the Changing of the Guard. Drawing crowds at 11:30 am in every season, this colourful and free display of precision marching and music also take place at St. James's Palace where you can follow the band along The Mall as they march between sites.
Nothing says "London" more emphatically than the 318-foot tower housing the giant clock and its resounding bell known as Big Ben. Below it, stretching along the Thames, are the Houses of Parliament, the seat of Britain's government for many centuries.
Another city hotshot is The London Eye, built to mark London's millennium celebrations in 2000. Its individual glass capsules offer the most spectacular views of the city as you embark on a circular tour rising 443 feet above the Thames.
With that, we come to the end of the 'Things To Do In London' section of our blog: Student Housing Guide London.
Restaurants In London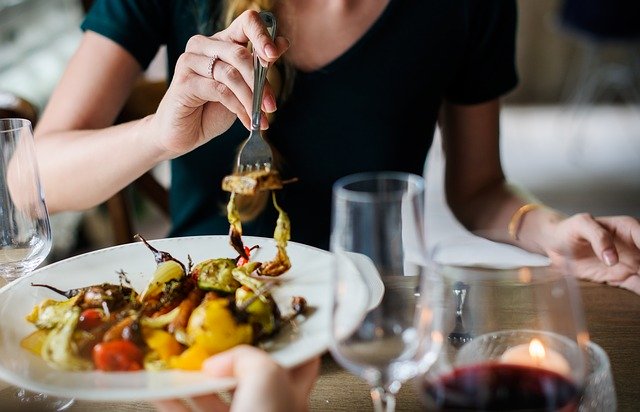 The next section of the London Student Housing Guide is about restaurants in the city. It is a huge task for a visitor to find the 'right place' to eat in London – with the 'right atmosphere', at the 'right price' – largely because, as in any big city, there are literally thousands of venues from which to choose, ranging from fast food joints, pubs, and mainstream chains all the way up to some of the most exclusive restaurants in the world which attract the kind of clientele that don't need to ask the price.
You can choose to dine at the restaurant of the angriest chef on television, Gordan Ramsey's Gordan Ramsey. Yes, you read that right. This namesake restaurant is one of the many uber-luxurious 3 Michelin-star restaurants in this city. Another great option is everybody's favourite budget-friendly franchise – Nando's.
For the sake of this student housing in London guide, we'll stick to student-friendly restaurants aka restaurants that do not burn a hole in your pocket.
The Breakfast Club fits this criterion perfectly offering quality comfort food at throwaway prices. Another great place to get some grub is 222 (West Kensington) which offers an all-you-can-eat lunchtime buffet for just £10. Some other great 'bang for your buck' restaurants are Gökyüzü and Mildred's. This massive city is constantly evolving and new restaurants keep popping up every now and then.
Universities In London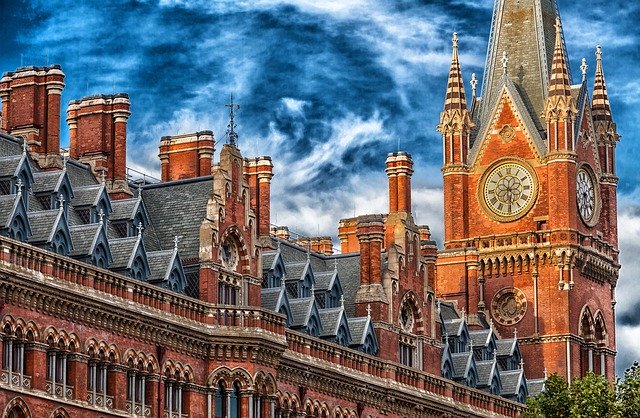 The most important section of Student Accommodation In London is here. London has the most universities than any other city in the UK. If you haven't decided where in London you'd like to study, here's a glimpse at what this city has to offer:-
London School of Economics and Political Science (LSE)
Where? Westminster, Central London.
About LSE
London School of Economics and Political Science, commonly referred to as LSE, has consistently been ranked as the best University in London and also among the top Universities in the world. As its name suggests, LSE specialises in numerical and social sciences, making this a great place to study if you're interested in Accounting, Geography, History, Philosophy and other related subjects.
Where? South Kensington, West London.
About Imperial College London
Another University in London with excellent international repute, the Imperial College London, is a world leader in research-intensive subjects. Students interested in pursuing a career in Biology, Computer Science, Engineering (of all varieties), and Medicine can aim to secure a seat in this university.
University College London (UCL)
Where? Camden, North London.
About University College London (UCL)
The Same story yet again. A world-famous university right here in London. UCL doesn't really have an area of specialisation. It rather, excels in every course it has to offer. So, if you're interested in Science, Commerce or Arts, the University College London might just be the place for you.
Where? Various locations in Central London.
About King's College London
Spread across five campuses, King's College London is one of the oldest universities in England. And no, King's College London isn't the same as the University of Cambridge's King's College – people always get them mixed up! King's College has a glowing reputation for research and offers degrees in a whole range of subjects.
Queen Mary, University of London
Where? Tower Hamlets, East London
About Queen Mary
Queen Mary, University of London claims to be the only campus-based university in London – which means it's the only university with all of its facilities and luxury student accommodation London in one location. It's perfect if you want to roll straight out of bed and into your lectures.
Some other noteworthy universities are:-
SOAS University of London
Brunel University London
St George's, University of London
Goldsmiths, University of London
City, University of London
University of Roehampton
University of West London
University of Westminster
University of the Arts, London
London South Bank University
Cost Of Living In London
We'll be blunt. Our London Student Housing Guide explicitly says London is not a cheap city to live in. In fact, it has been dominating the UK's Most Expensive Cities to Live In charts for quite some time now. In 2019, the average monthly expenditure of students at London universities was around £900 – £93 above the national average.
Depending on where you live in London, the cost of living changes. The cost of living in central London is higher than that of living further away from the city centre. The average cost is £485/month in London – £54above the national average of £431/month.
Not only rent, but pretty much every type of expenditure is also higher in the capital compared to the rest of the country.
You need approximately £100 to £200 monthly for Tube and overground rail in London and about £60 for a bus and tram pass. You can buy an Oyster photocard that gives discounts on travel on trains, tubes, buses, and trams. Cab fares in London are on the higher side with the base fare starting at £4 and £2.55 for every km thereafter.
The cost of food depends on your choice to either cook or eat out. If you do choose to cook, you will need approximately £40 every week for essential groceries. Eating out at your neighbourhood McDonald's should cost you around £6 whereas a nice three-course meal at a mid-range restaurant will cost you about £55.
Transport In London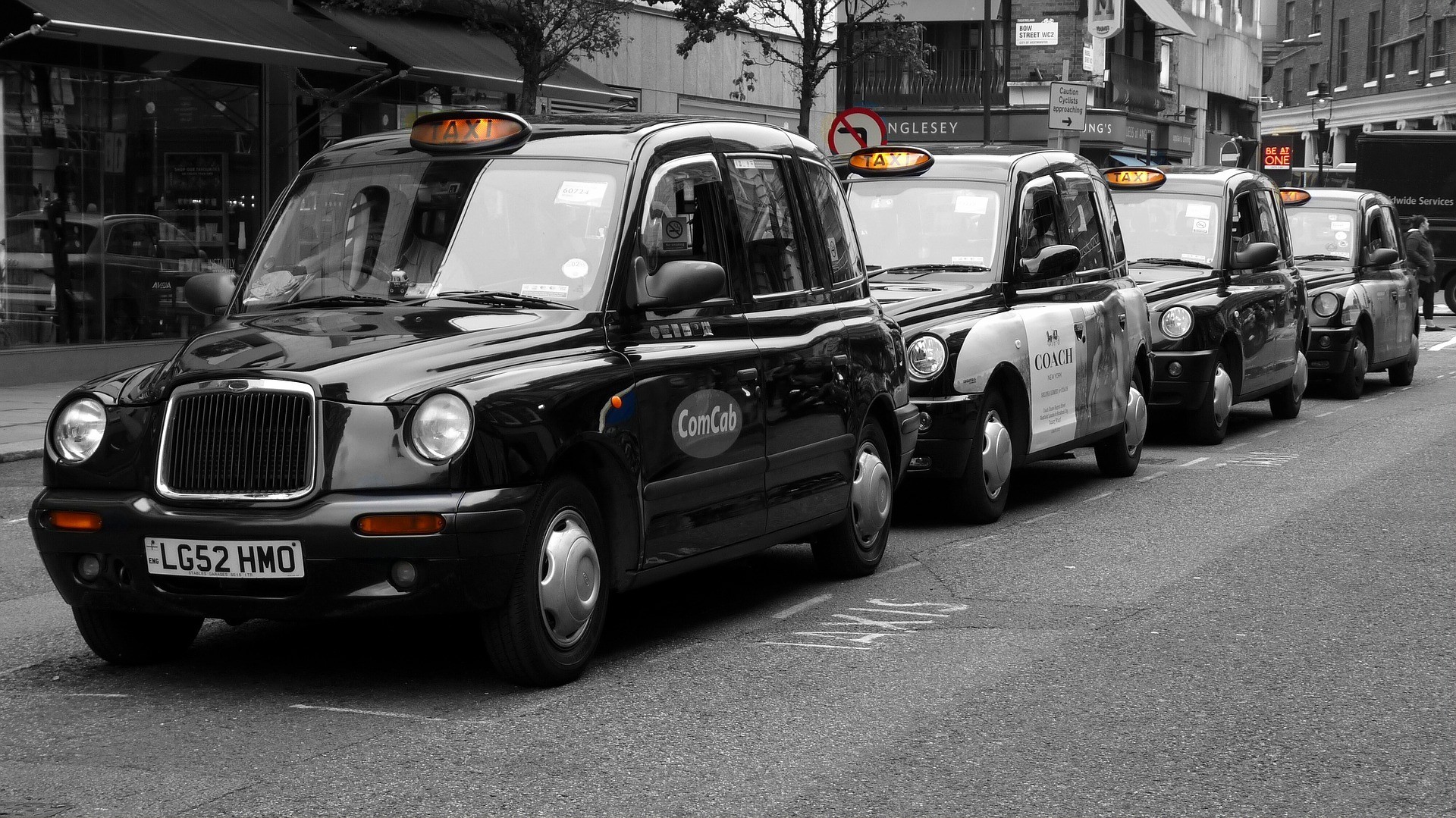 London's public transport network is the biggest and arguably the best in the UK. Its well-connected fleet of public transport includes the London Underground network (the Tube), the DLR (an automated light railway), trams, the London Overground, buses, boats, countless National Rail services, and even cable cars!
One of the main things you'll have to bear in mind is that ticket prices often vary depending on whether or not you're travelling during peak hours. Peak fares apply from Monday to Friday (excluding bank holidays) between 6.30 am and 9.30 am and between 4 pm and 7 pm. Off-peak fares apply at all other times. This peak/off-peak system applies to the Tube, DLR, London Overground, TfL Rail and National Rail services in London, but not to other forms of public transport (including buses).
Student Accommodation | Student Housing Guide London
Now comes the main section of our blog on the London Student Housing Guide, the Student Accommodation in London. After going through the transport section, you might have realised that London is not only really big but also extremely well connected. So much so, we believe that it is possible to travel between any 2 points in London within two hours. Sure, 2 hours sounds like a lot of time but considering the sheer size of this city, 2 hours is an impressive number.
This means that although your University is in one corner of London, it is completely normal to seek accommodation in a different part of the city. Besides, having student studios in London away from the central area works out cheaper. This is where having accommodation near a Tube or National Rail station becomes important. Quick access to any of these equals seamless travel anywhere in the city. Accommodation in London comes in many types. Here are your options.
Halls Of Residence
Although most universities will have some halls of residence, the supply is a lot more limited than it is elsewhere in the country. Many London universities – particularly those towards the centre of the city – don't guarantee a place in halls for first-year students. Some may even automatically reject accommodation applications from students who already live within a certain distance of the university.
However, to help relieve some of the pressure on university halls of residence, the University of London (UoL, a collegiate formed of a number of London's universities) has several standalone halls near the centre of London. There are nine University of London Intercollegiate Halls in total, although not all of them accept all types of students. Most universities within the UoL are assigned a certain number of rooms across the halls, but it's worth noting that the cost of rent is typically higher than in each university's own accommodation.
Private Halls Of Residence
As the name suggests, private halls of residence are like university halls of residence but privately owned. Private halls are all over London and present yet another housing option if you're unsuccessful in applying for university halls (or don't want to live in private housing).
Private halls can be amazing – but they come at a price. Even the most basic private halls tend to be a lot more expensive than university halls, and when you get into the realms of 'luxury halls' then you're talking about £300 per week – if not more!
Private Housing
Students who don't want to avail of the halls of residence facility can opt for private housing inclusive of student studio flats in London. Although a great luxury student accommodation London option, plenty of landlords don't want to let students, thus ruling out a chunk of the market. The real estate sector in London is highly saturated which is reflected in the sky-high rates. This makes student studio apartments in London a real premium. That's why properties are often snapped up extremely quickly and negotiating rent becomes very difficult.
Additional Accommodation
Spring Mews – Located just around the iconic River Thames, Spring Mews offers the best student living experience. The fantastic location is just a few minutes from the bus station and Vauxhall tube & overground stations. Thus, making it accessible to reach King's College, the University of Westminster, Imperial College, the London School of Economics and many other major universities.
The Hub – The Hub provides both international London student accommodation and UK student accommodation just minutes from both Vauxhall underground and mainline stations, providing safe and speedy access to both local and central London Universities. Students can make the best use of the large desk areas, bookshelves, a pin-board, plenty of electrical sockets for all your electrical appliances and broadband internet connections available in every room.
Mannequin House – This student accommodation in London provides en-suite as well as studio rooms. Irrespective of the room choice you make, a high-tech kitchen, a Wi-Fi connection and a common room with a large TV and seating area will be provided. There is a 24/7 on-site staff available at the beck and call of students. This property offers its residents ample courtyard space, game rooms, and study rooms. It is also registered with ANUK and National Code.
The Hive – They look after every last detail, ensuring you've got time (and money) to enjoy your time at University. They provide a modern kitchen fully equipped with everything you will need for student life. Washing machines and dryers are located in their launderette to make sure residents look their best at all times. If that's not enough, they have an on-site management office that is open all week long so there is always a friendly face if you fancy a chat.
Newington Court – Newington Court is a perfectly designed student accommodation in London. It is perfect for students looking for student housing options near Stoke Newington. It provides you with free Wi-Fi, inclusive utility bills, 24h CCTV, bicycle parking, key card access, housekeeping, a common room and laundry.
---
Best Properties | Student Housing Guide London
Employment Opportunities For Students
While the cost of living in London is significantly higher than that of other cities in the UK, the saving grace is that London is home to more jobs, and more importantly, higher-paying jobs than any other region of the UK.
Part-time jobs
For students in the UK, London is a hotbed for jobs in all kinds of industries. A study shows that 67% of students use part-time jobs as a source of money. Hospitality and retail are the two biggies for students and with its booming tourism industry and countless high streets, London has thousands of jobs in these industries that are absolutely perfect for students.
Graduate jobs and internships
Upon graduation, students from all over the UK flock to London in search of jobs. It is well documented that London proffers way more jobs compared to other parts of the UK. A study shows that over 50% of people living in the city are graduates and the average age of graduates in London is lower than elsewhere in the UK – indicating that the movement of grads to the capital isn't slowing down.
London is often dubbed the financial capital of the world and the fact that countless companies, big and small, have their offices and headquarters here further substantiates this claim.
Despite efforts to increase opportunities elsewhere in the country, London is still the hub for many industries, including the performing arts, the media, banking, retail, and administration (to name but a few). As a result, there are thousands of jobs up for grabs at companies including (but not limited to):
ASOS
British Airways
BSkyB
Deloitte
BBC
Fiat Chrysler Automobiles
GlaxoSmithKline
HSBC
PWC
Royal Mail
Topshop
UKTV
Unilever
With this, we reach the end of the Employment Opportunities section in the blog: London Student Housing Guide.
Nightlife & Lifestyle
It's not much of an exaggeration to say that when it comes to lifestyle and culture, London pretty much has it all. Here's what you should know when it comes to exploring this enigmatic city.
London's nightlife caters to all tastes. As well as each university's own SU bar, there are literally hundreds of nightclubs in London, as well as a few thousand more bars and pubs to boot. Tiger Tiger London and Piccadilly Institute (PI) are 2 big-name city hotspots that have multiple rooms, each playing a different style of music. It's worth noting that PI also runs a weekly student night every Thursday. Fabric, the zenith destination for fans of drum and bass, hip hop, grime, house, techno, and dubstep, has regularly been touted as one of the best nightclubs in the world. Fabric doesn't have a student night, as such, but you can get discounted tickets with your student ID. Another world-renowned club worth a visit is the Ministry of Sound. Students can get discounted tickets on Fridays and Saturdays, and the venue also frequently hosts student nights on Tuesdays.
For those who aren't a fan of this type of music, don't fret. Head over to Propaganda, located at the Electric Ballroom in Camden. This nightclub is a huge favourite among students, playing a mix of indie hits and mainstream tunes that create a great feel-good vibe.
The highly progressive city of London also has a huge LGBTQ+ nightlife scene – especially around Soho – with the likes of Heaven, G-A-Yand the Royal Vauxhall Tavern among the most popular spots.
Here are some more London hotspots worth mentioning:-
Bussey Building
Corsica Studios
DSTRKT
E1
Egg
KOKO
Proud
Printworks
Roadhouse
The Pickle Factory
Village Underground
XOYO
Zoo Bar.
Sports
The Brits love their sports. Especially football. A host of London football clubs ply their trade in the top tier of English football – The English Premier League. As a neutral, your best bet at getting tickets is probably West Ham United who have recently moved into their new imposing home stadium, the London Stadium. Tickets are fairly easy to get a hold of and relatively cheap too. However, if you don't mind paying a little bit more and booking your seats a little earlier, Arsenal, Chelsea, and Tottenham are great choices as they consistently feature in the league's top six and play games in European competitions too.
If your budget can't stretch to the Premier League, there are plenty more London football clubs throughout the Football League and non-league. Some of the bigger names include Fulham, Charlton, Millwall, and AFC Wimbledon, while non-league Dulwich Hamlet has also gained a real cult following in recent years.
We can't move forward without mentioning the home of English football – Wembley Stadium. Apart from hosting the FA Cup finals and international matches, Wembley also plays host to the NFL, rugby league and boxing matches.
Arguably London's most famous sporting venue is Wimbledon. Wimbledon is the most important and prestigious tournament in the sport of tennis. Members of the Royal Family and various celebrities attend it, thus adding to the prestige of this tournament.
London's Olympic Park continues to host all manner of sports, in particular athletics and cycling. But if you'd rather not pay to watch sport, the London Marathon and the Varsity Boat Race both attract thousands of spectators as they line the streets and river banks respectively.
Finally…
In 1777, noted diarist Samuel Johnson famously said, "When a man is tired of London he is tired of life." Such is the allure of this city. Do take your time when it comes to deciding whether or not London is the city for you. But if you do decide to take the plunge and move to London, we promise you, you won't regret it.
FAQs
1. What types of student housing are available in London for international students?
International students in London have access to a variety of student housing options, including university-owned or affiliated accommodation, private halls of residence, and private rental housing.
2. How do I book a student housing in London?
Depending on the kind of accommodation, the application process for student housing in London differs. You will normally need to apply through the university's housing office for university-owned or affiliated housing. You can apply directly to the provider for private halls of residence. For private rental housing, you'll need to contact a landlord or an agency and go through the application procedure they have in place.
3. How much does a student accommodation in London cost?
The cost of student living in London varies according to the type of residence, location, and facilities. On average, university-owned on-campus housing costs about £480 per month, whereas off-campus housing costs around £408 per month.
4. Are there any additional costs associated with student housing in London?
Yes, there may be additional expenses linked with your London student housing, such as utility bills, internet bills, and a deposit. Fortunately, UniAcco offers all-inclusive student accommodation in London, which means your utility costs are included in the rent.
​​
Looking for student accommodation abroad?