Manchester is rapidly becoming one of the world's most popular destinations for international students. From hosting various cultural events and festivals to innumerable restaurants selling food from a diverse range of cultures, Manchester is a city that encourages its people in the best properties near Manchester Metropolitan University to celebrate diversity and try something new. The university is one of the world's top universities and is part of the Russell Group, a group of 24 prominent universities in the United Kingdom. The university is well-known around the world for its superb research programmes and teaching facilities. MMU is comprised of faculty who are leaders in their fields of study.
If you want to study in one of the top places around the world and make the most out of your study abroad experience, living and studying in Manchester is the perfect option. Manchester is a lively, music-filled option for any student looking for an unforgettable university experience. Before we dive into the best properties near Manchester Metropolitan University, let's get to know more about the university first.
Everything You Need To Know About Manchester Metropolitan University
Manchester Metropolitan University is in Manchester, England. It is one of Manchester's oldest and greatest universities. It was founded in 1970. Manchester Metropolitan University is situated in the public sector. There are around 34,490 students enrolled in various courses of study. Manchester Mechanics Institution and Manchester School of Design are two well-known departments of the university.
Global Reputation: Manchester Metropolitan University is also a member of the Russell Group, making it a highly sought university to study at. The Russell Group is a self-selected partnership of twenty-four British public research universities. The organisation is based in Cambridge and is comparable to the Ivy League in the United States.
Excellent Employability: Pursuing postgraduate or undergraduate education at Manchester Metropolitan University will help you take a crucial step towards your career objectives. The university boasts a strong employment rate, with 94% of its graduating class obtaining an offer letter by the end of their degree programme. To boost students' learning capacities, the university employs a research-informed technique.
Quality Of Teaching: The figures are obviously high when it comes to the quality of teaching and the reputation of this university's faculty members. To ensure that every student receives a well-rounded educational experience, classroom sizes are kept modest, and the student-to-faculty ratio does not exceed 1:15. As a result, each student at the university receives personalised attention from its faculty.
Best Properties to Stay Near Manchester Metropolitan University
Best Properties Near Manchester Metropolitan University
Whenever it comes to off-campus living, the top accommodation options around Manchester are listed below. Manchester Metropolitan University has a wealth of student-friendly options that you will undoubtedly find up in, as is the case with the international student population. There are numerous places to reside around the city, and the proportion of students selecting private housing is increasing. Private student accommodation near Manchester Metropolitan University are recommended if you have caring responsibilities, work responsibilities, or are looking for ways to save money. If you value accessibility, look for the best properties near Manchester Metropolitan University, have access to public transit, and are close to the city centre. The good news is there are plenty of them. Here are some of the accommodations that UniAcco provides.
1. iQ Lambert & Fairfield House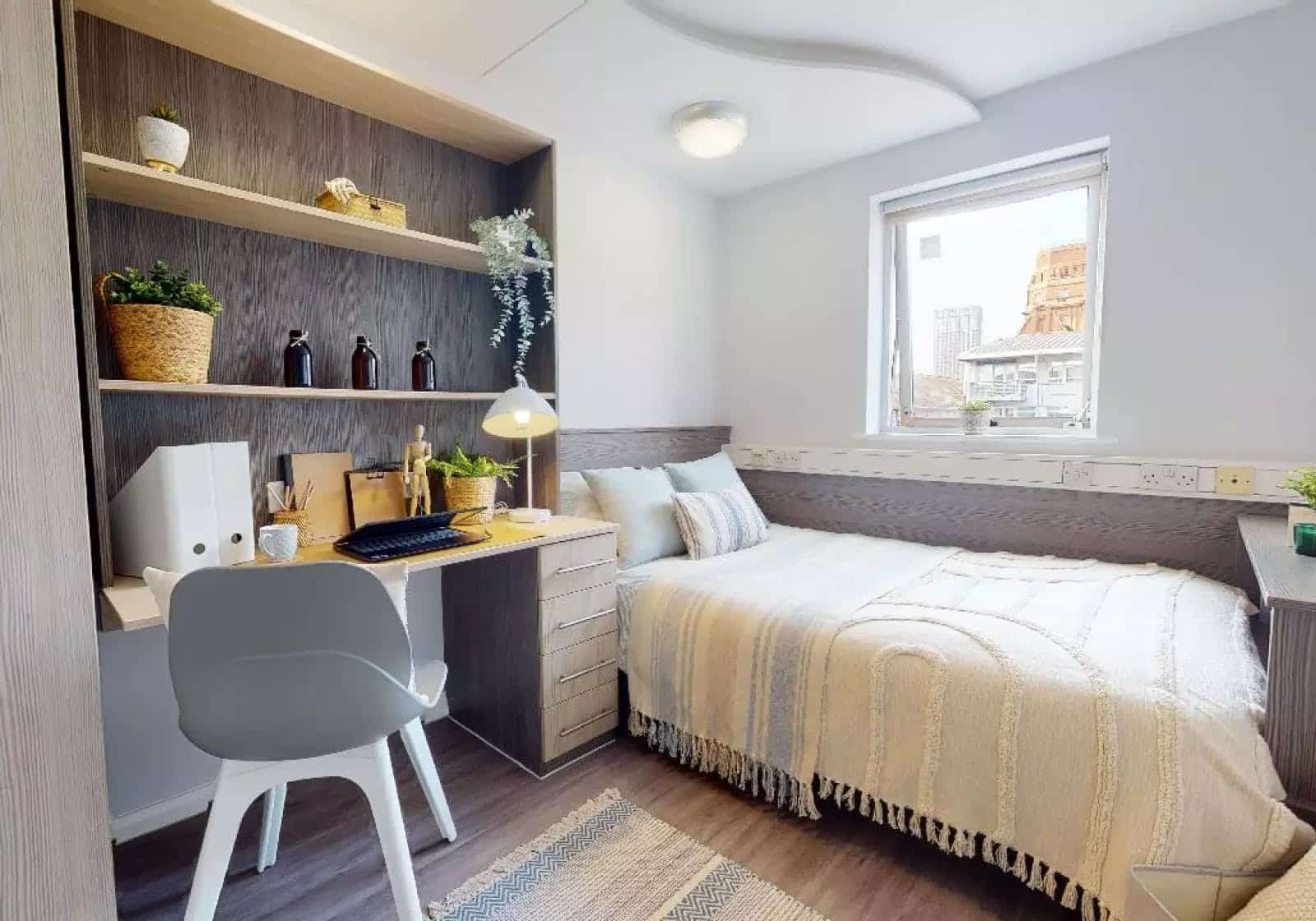 Being one of the best properties near Manchester Metropolitan University it provides classic en-suite rooms, private en-suite rooms, one-bedroom flats, and two-bedroom flats. All rooms are fully furnished.
2. iQ Kerria Apartments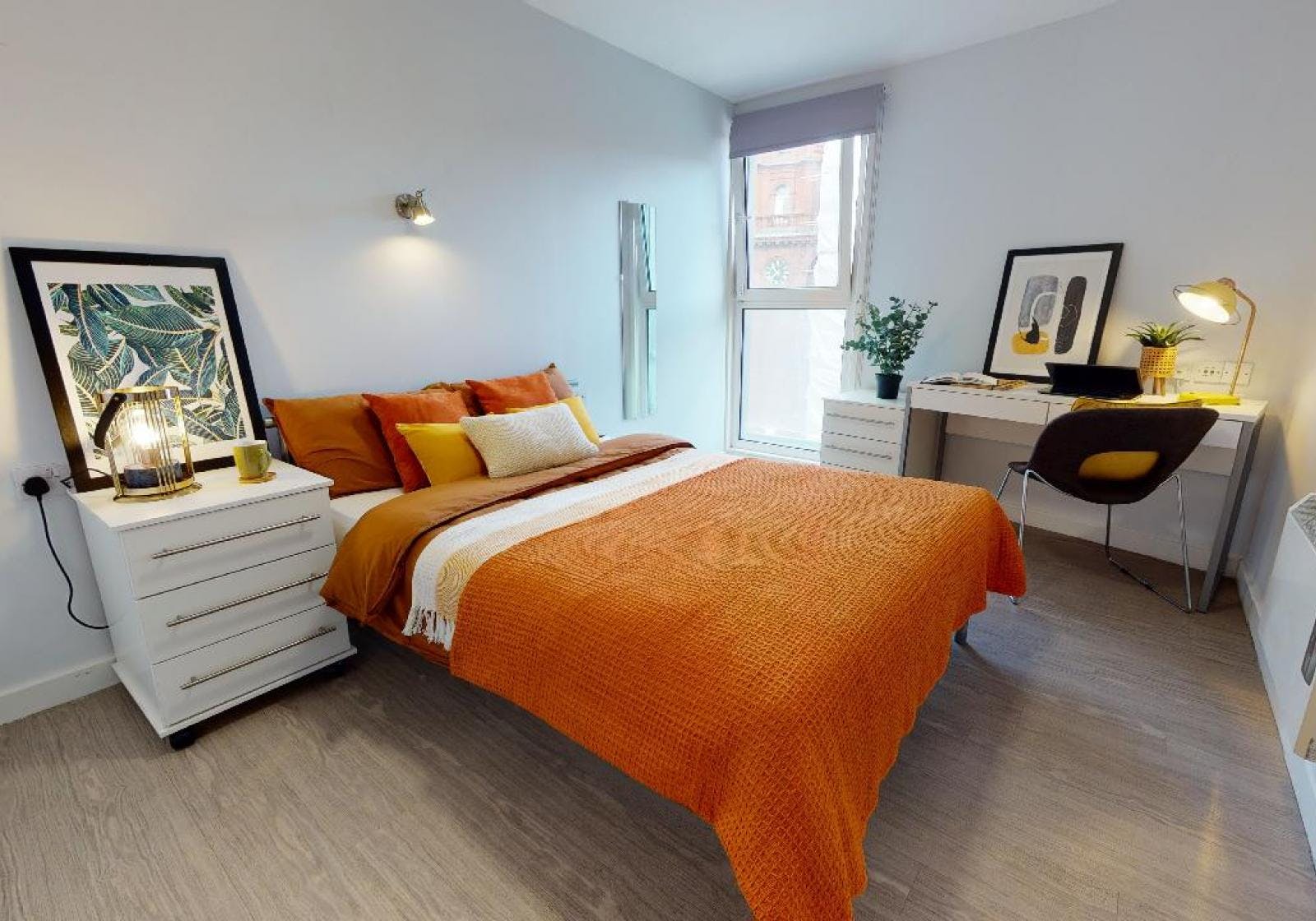 Rusholme is home to Kerria Apartments. This property has a selection of one and two-bedroom apartments. This hotel provides completely equipped rooms with all-inclusive bills and Wi-Fi. It is close to both Manchester University and Manchester Metropolitan University.
3. iQ Wilmslow Park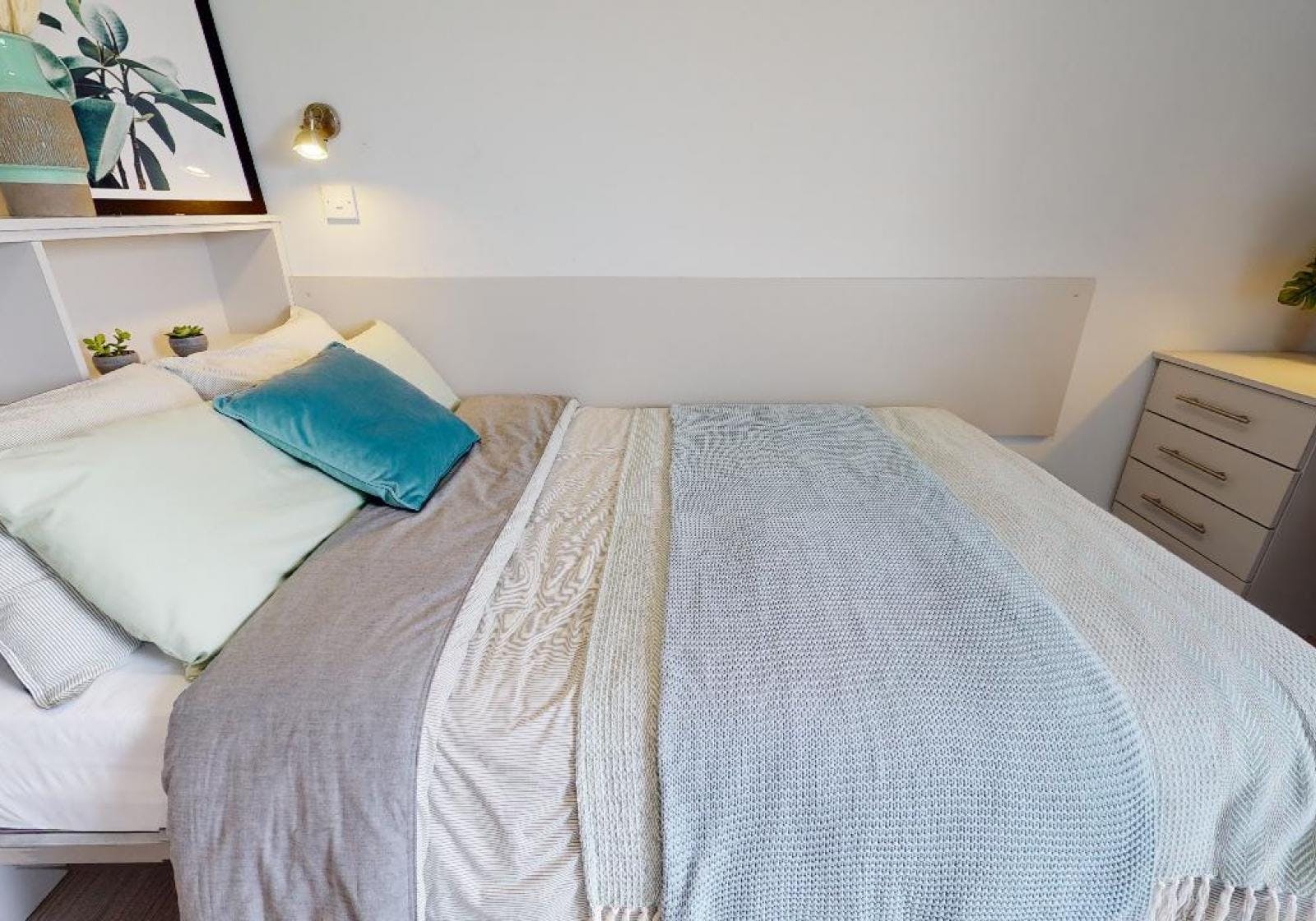 This property has Ensuite Rooms. The facility has fully furnished rooms as well as Wi-Fi. It is suitable for students who plan to study at the University of Manchester, Manchester Metropolitan University, and Arden University Manchester students.
4. Daisybank Villa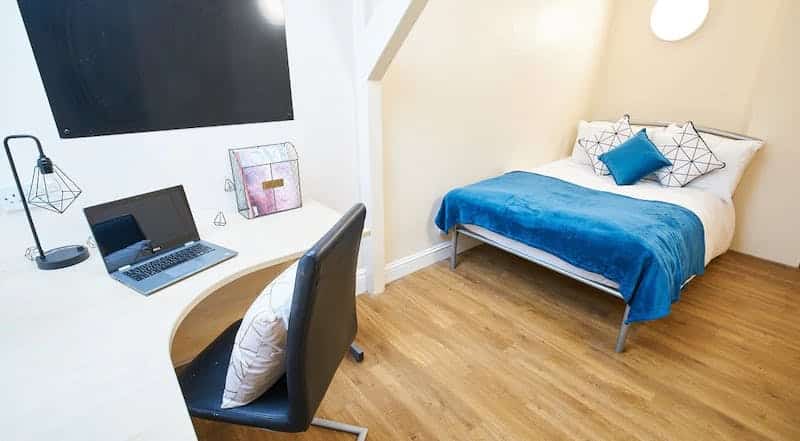 Daisybank Villas Manchester student housing offers studio, en-suite, and apartment-style rooms. Regardless of whatever room you choose, you will have access to Wi-Fi, a desk and chair, and CCTV security. Students have access to on-site staff 24 hours a day, seven days a week.
5. iQ Hollingworth House
This property has Studio Rooms, One-Bedroom Apartments, Two-Bedroom Apartments, and Three-Bedroom Apartments. This facility has fully furnished rooms as well as Wi-Fi.
PS: If there's anything more you'd like us to know about. Add it to the comments section!
Thank you for reading this blog on 'Best Properties Near Manchester Metropolitan University'. If you'd like to read more, here are some blogs that might be of interest to you:
Looking for student accommodation abroad?