Sheffield is a cosmopolitan borough in South Yorkshire, England. It derives its name from the River Sheaf, which flows through the city. The population of Sheffield is 582,506, and it is one of the 8th largest regional English cities that forms the Core Cities Group. It is the third-largest English district by population. The population is 1,569,000. Its southern suburbs are annexed from Derbyshire, the city has grown from its primarily industrial roots to encompass a more extensive economic base. Every year many international students come to this city to further their education, and the most important component of their journey is student housing in Sheffield for which we have created this extensive guide that tells you all about the accommodations and the city.
Student Housing In Sheffield:
Laycock Studios – Laycock Studios is a chic student accommodation in Sheffield located at 37 Suffolk Road, Sheffield. It is a short walk from Sheffield Hallam University and the University of Sheffield. It offers excellent amenities such as an Outdoor Courtyard, On-site Gym, Study Area, Social Events, Bike Storage and Wi-Fi. They provide self-contained student studios in Sheffield.
Pearl Works – Students enjoy staying at this student housing in Sheffield, considering it's centrally positioned in the city of Sheffield. Pearl Works provides modern studio apartments having high specifications and facilities. The studio rooms have a completely furnished kitchen area including microwave, two ring hob, fridge with freezer. Bedrooms have a 3/4 bed and a desk with a chair. Other amenities include high-speed Wi-Fi, a multi-lingual maintenance team, a laundry room, a bike storage space, and a lift service. Bills paid are inclusive of Wi-Fi, water, electricity, gas, and heating. The University of Sheffield is a 15 min walk away and a 17 min train ride. In contrast, the Shallam University of Sheffield is just a 4 min walk and a 5 min ride by bus. Fargate and Moor's shopping are large shopping centres in Sheffield close to the property. Visit the Millenium Gallery to learn about the City of Sheffield. Fantastic eating joints around the corner include Silversmith, Smoke, and Browns, Sheffield. This property provides one of the best Sheffield student accommodation studios.
Sheffield 2 – Sheffield 2 is located on Edward Street in Sheffield giving you easy access to university campuses with the University of Sheffield and Sheffield Hallam University only 9mins away and placing you close to the city centre too. This student complex is made up of eight separate properties together, creating an active student village and community. Choose from a range of en-suite rooms, and 1-bed apartments or live with your friend in a 2-bed apartment. You also get kitchen cleaning, housekeeping, TV in your room and a regular social calendar so that you have great opportunities to meet new people and socialise from your student housing in Sheffield.
Corner House – Cornerhouse is a stylish student studio apartment in Sheffield located on Edward Street in Sheffield. It is within walking distance from the University of Sheffield and Sheffield Hallam University. It offers excellent amenities like car parking, an outdoor courtyard, weekly communal cleaning, a games room and social space. Students can choose either open-plan studios or en suites in cluster flats.
The Moor – This is luxurious student accommodation in Sheffield with top-notch facilities and unparalleled services. They offer great communal spaces like a state-of-the-art gym, gaming lounges, TV, en-suite bathroom, study room, living area and a fully kitted kitchenette. To make your stay fuss-free, they also provide weekly cleaning services. Located at the heart of the City, Study Inn Sheffield is a perfect place to explore city life.
---
Best Properties in Sheffield for Students
Cost of Living in Sheffield
| | |
| --- | --- |
| Item | Cost (Per Month) |
| Off-Campus Accommodation | £248 |
| On-Campus Accommodation | £320 |
| Transportation | £52 |
| Food | £290 |
| Utility | £72 |
| Entertainment | £22 |
| Groceries | £73 |
| Clothes | £24 |
| Total Cost of Living with Off-Campus Accommodation (Per Month) | £730 |
| Total Cost of Living with On-Campus Accommodation (Per Month) | £802 |
| Annual Cost of Living | £8,760 |
Transport:
Road- Sheffield is connected to the national motorway network via the motorways M1 and M18. The M1 goes around the north-east of the city, Sheffield with connecting Leeds to the north and London to the south and crosses Tinsley Viaduct nearby Rotherham; the M18 limbs off from the M1 close to Sheffield, joining the city with Doncaster Sheffield Airport, Doncaster, and the Humber ports. The Sheffield Parkway links the city centre with the motorways.
Rail- Major railway routes through Sheffield railway station include the Midland Main Line, which connects the city to London through the East Midlands, the Cross Country Route which connects the Northeast of England and East of Scotland with the West Midlands and the Southwest, and the lines connecting Liverpool and Manchester with East Anglia and Hull. With the renovation of London St Pancras station (now St Pancras International) complete, Sheffield has a direct connection to continental Europe. Aside from the central railway station, there are 5 other stations in Sheffield. Meadowhall, a rail, bus, and tram interchange, is the second-largest station and accommodates several services including the long-distance CrossCountry service. Woodhouse, Dore and Totley, Darnall and Chapeltown stations serve as commuter stations for the suburban community but are also linked to the national rail network.
Coach- Coach services running through Sheffield are operated by National Express and to a lesser extent Megabus, part of the Stagecoach Group. The 560/564 service is a direct connection to London Victoria Coach Station via Milton Keynes and Chesterfield, operating 12 times a day in both directions. The 350 and 240 services link Sheffield to Manchester Airport and Heathrow/Gatwick Airports respectively.
Canal- The Sheffield and South Yorkshire Navigation is a system of navigable inland waterways in Yorkshire and Lincolnshire. Mainly based on the River Don, it runs for a length of 43 miles. It links Sheffield, Rotherham and Doncaster with the River Trent at Keadby and (via the New Junction Canal) the Aire and Calder Navigation.
Air- After the closure of Sheffield City Airport in 2008, the nearest international airport is Doncaster Sheffield Airport which is 18 miles away from the city centre. A link road connects Doncaster Sheffield Airport to the M18 motorway, reducing the journey time from Sheffield city centre. East Midlands Airport is an hour's drive of the city, and Manchester Airport is linked directly to Sheffield by train at an hourly interval.
Cycling- There are several cycle routes going along country paths in the woods surrounding the city, though very few cycle lanes in the town itself.
Employment opportunities:
The ultimate goal for obtaining an education is to obtain financial independence in this fickle world. Financial independence is a must as it provides one with the confidence to face anything head-on. No matter how many pros are to financial independence, there are some major cons to it. Time management is a must quality if one aims to work part-time, whether it be a job with the university you are studying at or a job in a nearby establishment. One must be very sure before taking up a job because it gets really messy when the exams are dead ahead. The students who are sure that they are not biting more than they can chew, get to experience first-hand of how hectic and chaotic their life will be after uni.
Things To Do In Sheffield
Historical Sights
Peveril Castle- These are the ruins of an 11th-century castle that overlooks the village of Castleton in the county of Derbyshire. It was the primary settlement of the feudal barony of William Peverel, known as the Honour of Peverel. It was founded sometime between the Norman Conquest of 1066, and its first recorded mention is in the 1086 Domesday Survey by Peverel, who owned lands in Nottinghamshire and Derbyshire as a tenant-in-chief of the king. Make sure you make the most of your student housing in Sheffield by visiting such intriguing sights.
Sheffield Cathedral- The Cathedral Church of St Peter and St Paul, Sheffield, usually called simply Sheffield Cathedral, is the cathedral church for the Church of England Diocese of Sheffield, England. Initially a parish church, it was elevated to cathedral status when the diocese was created in 1914. Sheffield Cathedral is one of five Grade I listed buildings in the city.
Cave Dale- Cave Dale is a dry limestone valley in the Derbyshire Peak District, England. It is located at grid reference SK149824. Cave Dale had initially been formed by glacial meltwater which carved a deep narrow valley in the local soluble limestone. After that the river found a route underground leaving a dry valley with caverns underneath. Later on, the caverns below Cave Dale collapsed making the valley even more in-depth and gorge-like at the northern end. The Castleton entrance to Cave Dale had a narrow natural arch as recently as 200 years ago, a relic of the roof collapse.
Sheffield Manor Lodge- It is also known as Sheffield Manor or as Manor Castle, it is a lodge built in about 1516 in what then was an extensive deer park south-east of Sheffield, South Yorkshire, England, to provide a summerhouse and further accommodate George Talbot, the 4th Earl of Shrewsbury, and his large family. The remains of this estate are now known as Norfolk Park. The housing estate is named after Sheffield Manor Lodge.
The Rockingham Mausoleum- The Rockingham Mausoleum, Wentworth, near Rotherham, South Yorkshire, England is a cenotaph honouring Charles Watson-Wentworth, 2nd Marquess of Rockingham, who happened to be Prime Minister at the time of his death in the year of 1782. The memorial's name now is a misnomer, since Charles Watson-Wentworth is buried in York Minster.
Museums
Kelham Island Museum- Students can visit many museums near their student housing in Sheffield. The Kelham Island Museum is an industrial museum on Alma Street, alongside the River Don, in the centre of Sheffield, England. It was opened in 1982.
Weston Park Museum- This is a museum in Sheffield, South Yorkshire, England. It is the city's largest museum and is housed in a Grade II listed building and managed by Museums Sheffield.
The National Emergency Services Museum- The National Emergency Services Museum is in Sheffield, England. It is a self-funded organisation dedicated to the preservation of the history of the Emergency Services and their communities. The National Emergency Services Museum is housed in a unique Victorian combined Police, Fire and Ambulance station on West Bar, opposite the Law Courts of Sheffield City Centre. In this Tardis-like building, we house a treasure trove of items, from a 47-foot lifeboat to the Insurance Fire Brigade's beer tokens!
Clifton Park Museum- Clifton Park and Museum is a city park and municipal museum located in Clifton Park, Rotherham, South Yorkshire, England where they are many PBSA student housing in Sheffield. It is located in Clifton House and is one of the several state-owned museums and visitor attractions managed by the Metropolitan Borough of Rotherham. The house is the head office of Heritage Services, which also includes the York and Lancaster Regimental Museum and Archives and Local Studies. This is a visitor attraction with facilities including a skate park, rockery, memorial park and children's play areas. It is also Grade II listed with Historic England.
The South Yorkshire Transport Museum- Formerly known as the Sheffield Bus Museum it documents the history of transport in South Yorkshire and neighbouring areas in the United Kingdom. The museum is positioned in the village of Aldwarke, part of Rotherham. In addition to buses, the museum also features the lower deck of a former Sheffield Tramway tramcar, a tractor, a lorry, milk floats and an extensive array of bicycles plus static displays of models and memorabilia.
Arts & Culture places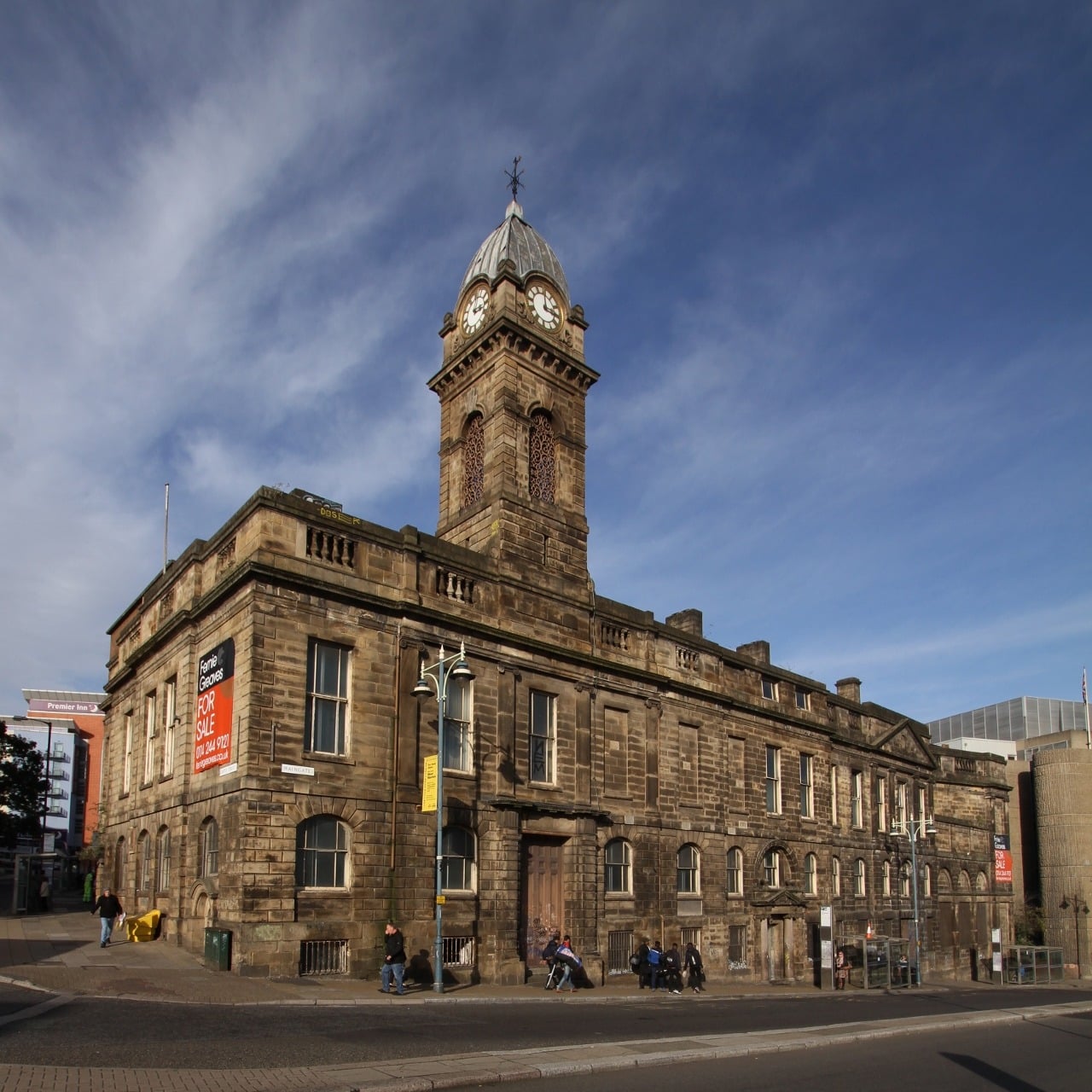 The Millennium Gallery- The Millennium Gallery is an art gallery and museum in the centre of Sheffield, England. In 2011, it was listed as the 15th most-visited free attraction in the country by Visit England. Sketched by architects Pringle Richards Sharratt, the building is made from concrete and glass, with galleries spreading out from a central avenue, which connects Arundel Gate with Sheffield Winter Garden.
The Cathedral Church of St Marie- It is a Roman Catholic cathedral in Sheffield, England. It is in a slightly hidden location, just off Fargate shopping street, but signals its presence with a tall spire. It is a perfect example of an English Roman Catholic Cathedral, with much unique interior decoration. There are several particularly notable side altars, historical statues and painted tiles.
Carl Wark- It is a rocky promontory on Hathersage Moor in the Peak District National Park, just inside the boundary of Sheffield, England. The peninsula is faced by vertical cliffs on all but one side, which is safeguarded by a prehistoric embankment. The cliffs and embankment form a corral that has been interpreted as an Iron Age hill fort. However, the date of construction and purpose of the fortifications remains unknown. The site is a scheduled monument.
Graves Art Gallery- It is an art gallery in Sheffield, England. The gallery is housed above the Central Library in Sheffield city centre. It houses permanent displays from the city's historical and contemporary collection of British and European art along with temporary exhibitions. The collection encompasses the story of the development of art. The main trends and movements can be traced through works by several artists, from JMW Turner, Sir Stanley Spencer and Alfred Sisley, to Helen Chadwick, Marc Quinn and Bridget Riley. The gallery is overseen by Museums Sheffield.
Bishops' House- Bishops' House is half-timbered in the Norton Lees district of the City of Sheffield, England. It was built c. 1500 and is located on the southern tip of Meersbrook Park. It is one of the three surviving timber-framed student houses Sheffield. It is known as Bishops' House because it was said to have been built for two brothers, John and Geoffrey Blythe, both of whom became Bishops.
Outdoor Places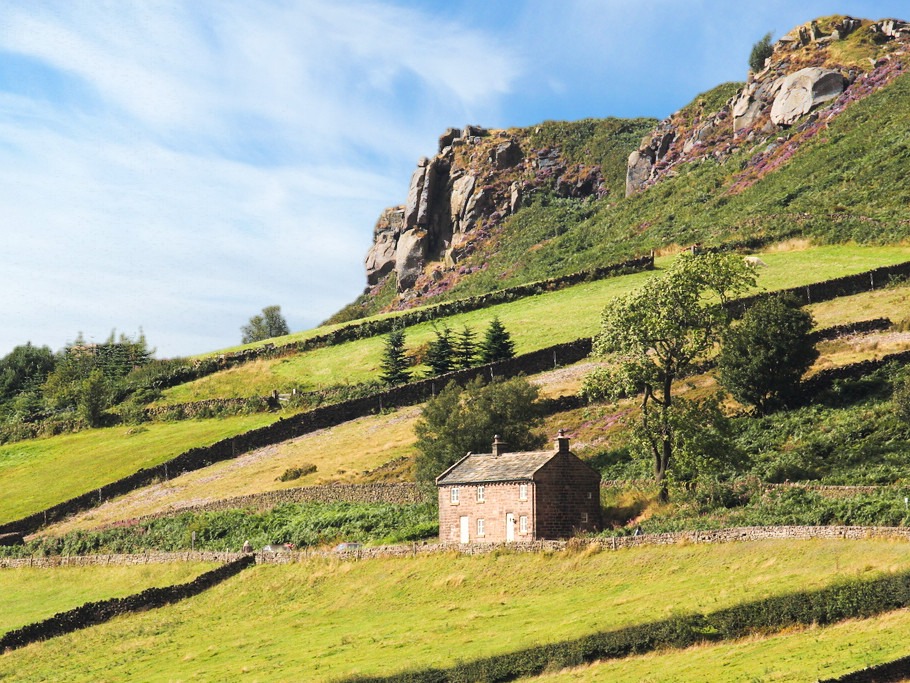 The Peak District National Park- It became the first national park in the UK in 1951. With its closeness to the cities of Manchester, Stoke-on-Trent, Derby and Sheffield, and is accessible by road and rail, it charms millions of visitors every year. Inhabited from the Mesolithic era, evidence exists from the Neolithic, Bronze and Iron Ages. Settled by the Romans and Anglo-Saxons, the area remained mostly agricultural, and mining grew in importance in the medieval era.
The Sheffield Botanical Gardens- The Sheffield Botanical Gardens are botanical gardens situated off Ecclesall Road in Sheffield, England, with 5,000 species of plants in 19 acres of land. The gardens were designed by Robert Marnock and first opened in 1836. The most prominent feature of the gardens is the Grade II listed glass pavilions, restored and reopened in 2003. Other significant structures are the main gateway, the south entrance lodge and a bear pit.
The Rother Valley Country Park- This is a country park in the Metropolitan Borough of Rotherham, South Yorkshire, near the Rotherham's border with Sheffield and Derbyshire. It covers 3 square kilometres, has 4 man-made lakes, recreational activities and nature reserves. The park is predominantly on land that was opencast for coal, with the main excavation sites filled by the artificial lakes.
The Peak Cavern- The Peak Cavern, also known as the Devil's Arse, is one of the 4 show caves in Castleton, Derbyshire, England. Peakshole Water flows in and out of the cave.
Stanage Edge- Stanage Edge, or simply Stanage is a gritstone escarpment in the Peak District, England, famous as a location for climbing. Its highest point is High Neb which is 458 metres above sea level. In the past areas of Stanage were quarried to produce grindstones, and some can still be seen on the hillside—carved, but not removed. A paved packhorse road ran alongside the top of the edge, and the remains of it can be seen, as can the remains of the Long Causeway, which was once thought to be a Roman road which worked its way over the edge on its route from Templeborough to Brough-on-Noe, crossing Hallam Moor and passing Stanedge Pole, an ancient waymarker on the path to Sheffield. Some cairns along the top are older, and there is a famous cave in the cliff known as Robin Hood's Cave.
Best Restaurants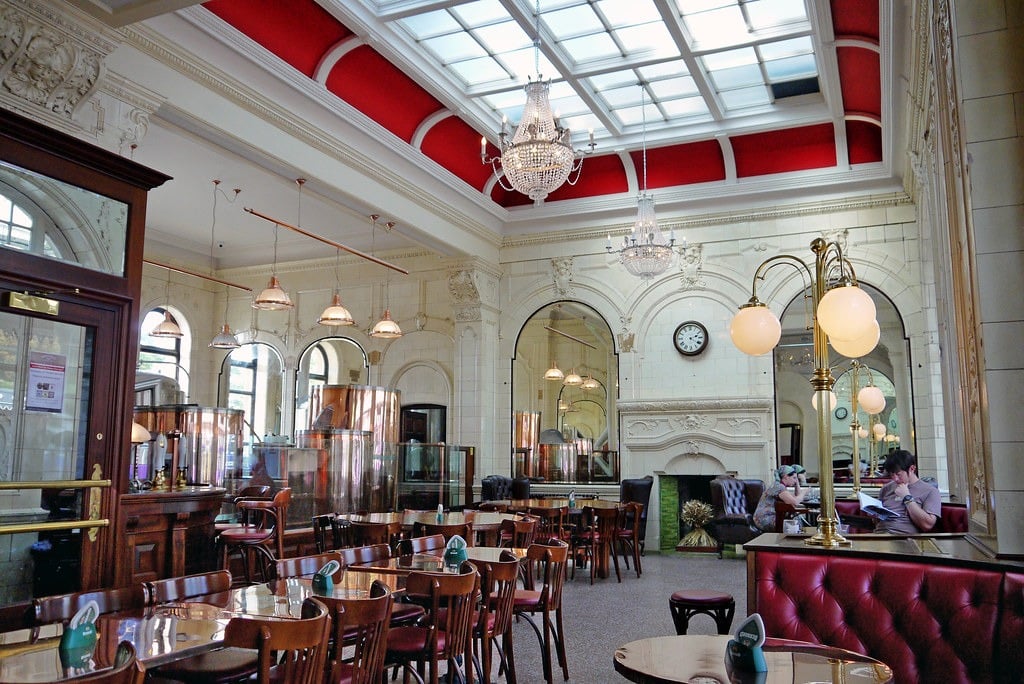 Forge Bakehouse- Forge began as a humble bakery. It diverged with a café, and now it has monthly supper clubs, cocktails, burgers and shakes. But the crowd-pleaser will always be the bread, baked fresh every day. One must order the Mexican-style huevos rancheros for brunch, but don't leave without a loaf of sourdough or any another treat to take home.
Joro- With its hyper-local produce and ample tasting menu, modern British restaurant Joro is one of the most impressive eateries in Sheffield. However, it's in the Krynkl shipping container development. At this award-winning establishment's seasonal small plates are beautifully presented.
Nonnas- The first of it opened in Sheffield in 1996. Since then this Italian restaurant has become a crowd favourite throughout the city, serving homely Italian food at a reasonable price.
The Milestone- This gastropub is famous for its delicious Sunday lunch. Still, it serves an early-bird special, brunch and dinner too. It's so popular with the locals for special occasions that there's a graduation menu. Also, it has its own cookery school where you can learn to roast an entire pig in a day.
Steam Yard Coffee- Steam Yard has fantastic coffee, a glorious courtyard and lots of colourful, gluten-free baked goods. It's a casual hub that makes up for its lack of a sit-down menu with a plethora of doughnuts and cakes. In the months of summer, it brings in ice cream from Peak District Dairy and puts scoops of it insidedoughnuts.
Best Bars
Picture House Social- Housed in the 1920s building, Abbeydale Picture House, is the underplayed but undeniably cool Picture House Social. It is an independent bar situated in a former ballroom. It can flaunt a spacious venue for dancing and comfortable seating. It has a monthly shifting cocktail menu and a carefully chosen craft beers and tasty Italian street food, Picture House Social has become quite an accessible social space.
The Wig And Pen- Open since late 2010, The Wig And Pen is an elegant institution far from the flurry of the city centre. Spread over two floors, with classy interiors and a seasonal menu, The Wig And Pen serve excellent cocktails, an excellent beer selection, and wine at pocket-friendly prices. Meet friends over a pint, share a delicious platter of food, or relax with a glass of wine in a famed location.
The Showroom- Sheathed inside one of the largest independent cinemas in Europe, this is a superb place for a relaxing drink prior to attending the screening of an experimental film or a blockbuster. The Showroom has upped its food game as a hub for Sheffield creatives, with a head chef coming in from trendy fine-dining restaurants. Wonted for live music and a myriad of other events, this is a restro-bar where there is always something going on in culturally spirited surroundings.
SOYO- As a Sheffield bar, SOYO prides itself on interiors that pay homage to the city's industrial past in an industrial-chic locale. The genesis of the acronym is a well-kept secret, SOYO opened its doors in 2009 and has become a destination for jollification. Dance your troubles away or have a drink off the extensive cocktail, vodka and coder menus.
The Wick at Both Ends- The Wick at Both Ends is a Sheffield bar serving excellent great beers, ales, and their own innovative brews. Awarded prizes for best bar team in both 2012 and 2013, this is a place that has excellent service. It serves traditional pub food like roasts, burgers, pies and chips which are accompanied by an eclectic array of music, contributing to a happy and content atmosphere.
Fun things to do in Sheffield
Ringinglow Archery- Situated at Ringinglow, Sheffield on the edge of the Peak District National Park they supply an ideal location for relaxing and having fun while experiencing archery or any of our other varied and exciting target activities. Several activities to choose from in addition to archery they also offer a variety of different target sports with the option to combine activities. Their staff are well trained and are qualified to coach, and with a lot of experience.
Escape Sheffield- An exciting new escape room in the heart of the city centre. Based on the High Street, they proffer 4 impressive rooms; Contagion, Espionage, 221b Baker Street and Witchcraft and Wizardry. They have 2 rooms of Witchcraft and Wizardry, which are a competitive style which can fit up to 12 players at once!
Impressive Walls Climbing Centre- England's largest indoor climbing centre with the title of National Performance Centre for climbing. They cater for all from the very timid first-timer to the world rock stars at the top of their game. Impressive Walls Sheffield is a one-stop-shop for adventure and activity. Individuals, Birthdays, Schools, Co-operative events, any group are catered for by friendly, knowledgeable and experienced staff.
Jump Inc Trampoline Park Sheffield – a 24,000 sq ft spring-loaded urban playground nestled next to one of the UK's biggest shopping centres, just a stone's throw from Junction 34 of the M1. This newly refurbished building houses 120 trampolines and the UK's first-ever 'Wall Running Cube' (not to be missed by parkour fanatics)
Quasar, Laserzone- It's an all-weather laser adventure quest! It is a 5000 square foot themed indoor playing arena with lighting effects, smoke, sound effects and music. Quasar can be played either in a team or as individuals, the minimum number needed for a game is 2 players, and the maximum is 28.
Shopping Places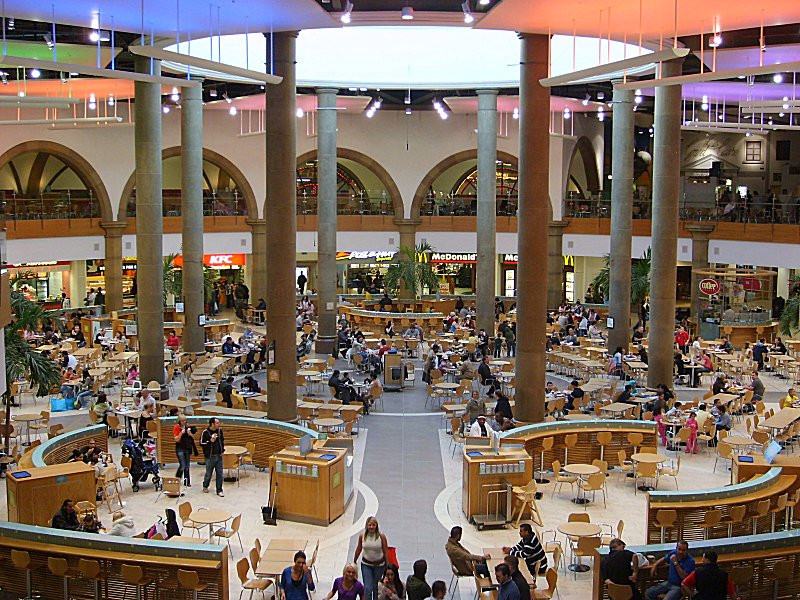 Meadowhall- This is an indoor shopping centre in Sheffield, South Yorkshire, England. It is located 3 miles north-east of Sheffield city centre and 2 miles from Rotherham town centre.
Crystal Peaks Shopping Mall and Retail Park- Crystal Peaks is a shopping centre and retail park in Sheffield, South Yorkshire, England. It attracts around 11 million visitors a year, and it was established in 1988.
The Moor Market- Modern, indoor farmers' market selling organic meat, fruit and vegetables, with artisan food stalls.
Orchard Square Shopping Centre- This is relatively a small outdoor court shopping centre housed in Sheffield, England. It started in 1987 and contains several stores, notably Schuh, Clarks, Waterstone's, Subway, The Body Shop and TK Maxx.
Sheffield Antiques Emporium- Vibrant Antiques, Collectables and Vintage Wares. Based in Sheffield old quarter with around 4 other antique centres close by. The Emporium has over 50 dealers across 2 floors. There is plenty of car parking right outside. Visitors take items they wish to purchase to the front desk to pay. Massive range of wares, great to rummage and reasonable prices.
Nightlife
The West Street Strip- This is the biggest of the three streets, where you'll find a mix of individualistic bars and big chain names. On the weekend on the strip you will have to find a way through promo girl, gents and ladies dressed to the nines at all times of the day and night, and be ready to party.
Carver Street- Carver Street is open until the wee small hours, and is a lower setting than the lively West Street Strip. You will come across a cluster of small bars and clubs that play different styles of music, it all depends on which place you choose and what night you are out in town.
Division Street- It is the smallest of the three streets. Division Street is mainly associated with independent stores and quirky boutiques, as well as some excellent cafés and restaurants.
Leopold Square- A little bit away from the flurry and bright lights of the main strip, it offers something a little bit more relaxed and sophisticated, and is often a great place to start a late afternoon of drinking unique cocktails (at The Botanist) or pre-drinks and food in the evening (at Cubana Tapas Bar).
Sheffield Hallam Students' Union, Paternoster Row- For Sheffield students, this is the ultimate place for a night out, with the largest student club night happening here. Here you can get involved with a club night spread out over five different rooms, each with a different theme, various DJs and genres of music.
Education
Universities: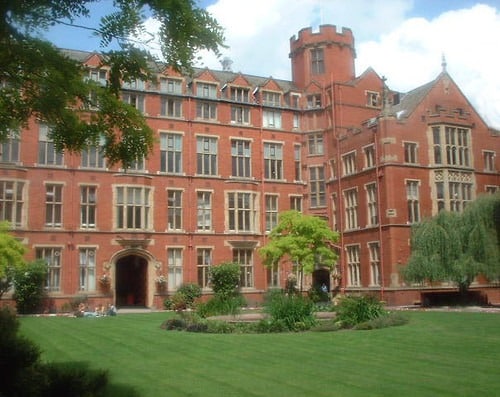 The University of Sheffield – Sheffield University is a public research university in Sheffield, South Yorkshire, England. It was given its royal charter in 1905 as the successor to the University College of Sheffield, which was founded in 1897 by the amalgamation of Sheffield Medical School (founded in 1828), Firth College (1879) and Sheffield Technical School (1884). This is a multi-campus university for the most part over two campus areas: the Western Bank and the St George's. The university is arranged into five academic faculties composed of multiple departments. Sheffield ranks amongst the top 10 of UK universities for research grant funding, and it has emerged as number one in the UK for income and investment in engineering research according to new data published by HESA. Students will find many student housing in Sheffield near this university.
Sheffield Hallam University – Sheffield Hallam University (SHU) is a public research university in Sheffield, South Yorkshire, England and is among one of the UK's largest and most diverse universities. It is established on 2 sites; the City Campus is located in the city centre near Sheffield railway station, and the Collegiate Crescent Campus is about 2 miles away in the Broomhall Estate off Ecclesall Road in south-west Sheffield. It is the 11th largest university in the UK with 30,715 students 4,494 staff and 708 courses.
Colleges:
The Sheffield College – The Sheffield College is a further education college in Sheffield, England. The college's main campuses are at City, Hillsborough, Olive Grove and Peaks. The college proffers a variety of courses, from A-Levels to BTEC qualifications
Longley Park Sixth Form College – Longley Park Sixth Form is a 16-18 academy and was previously a further education sixth form located in the Longley area of Sheffield, South Yorkshire, England. Longley Park Sixth Form was founded in 2004 with approximately 1,200 students enrolled.
Chapeltown Academy – Chapeltown Academy is a free school sixth form situated in the Chapeltown area of Sheffield, South Yorkshire, England, and was the first free school approved in Sheffield in 2014. It offers A-level courses to students. It is currently based in a new purpose-designed building at the Hydra Business Park. It was previously based at Thorncliffe Hall in the Thorncliffe Industrial Estate.
FAQs
1. How much does it cost to rent student housing in Sheffield?
The cost of student housing in Sheffield varies depending on the type of housing and its location. University-owned dormitories tend to be more expensive, while private student apartments and houses can be more affordable. On average, you can expect to pay around £248-£320 per month for student housing in Sheffield.
2. How do I find the best student housing in Sheffield?
The most efficient method for finding student housing in Sheffield is to do your research, contrast costs and amenities, and read reviews from other students. The Sheffield Student Housing Guide can assist you with this process.
3. What kind of student housing options are available in Sheffield?
There are a variety of student housing options available in Sheffield, including university-owned and managed dormitories, private student apartments and houses, and shared housing arrangements.
4. What amenities are typically included in student housing in Sheffield?
Amenities vary depending on the type of student housing and the specific property, but common amenities include internet access, on-site laundry facilities, and a common area for socializing. Some student housing may also include additional amenities such as a gym or swimming pool.
5. Is it possible to find student housing near my university in Sheffield?
Yes, many student housing options in Sheffield are located near universities, making it easy for students to walk or bike to class. UniAcco provides you with multiple choices that you can compare and choose from & make the right decision.