As a public research institute, the University of Warwick was founded in 1965. As part of the United Kingdom's goal to enhance higher education in the country, the university was included in the Russell Group of the 24 most prestigious institutions in the United Kingdom. When it comes to living in Coventry, especially surrounding the University of Warwick, you will find a variety of affordable student apartments. There are numerous famous areas housing some of the best student accommodation near Warwick University which we have listed below.
Reasons To Pick Warwick University
Warwick University is a world-class public research university known for its highly creative teaching, strong employability levels, and expertise. Its safe, inviting campus is located in central England, close to Coventry city centre and extending into Warwickshire, and it has a high admission rate. Here are some of the reasons why Warwick University is the ideal choice for you:
World-Class Education
Student Support
International Community
Beautiful Campus
On-the-field Training
Great Job Prospects
Ideal Location
Best Student Areas Near Warwick University
Warwick University is in the suburbs of Coventry, near the Warwickshire border. The city boasts excellent budget-friendly areas for Warwick students to reside that are conveniently linked to university via bus, cycling paths, or foot.
The University of Warwick is situated in such a way that it offers the best of both worlds. If someone wants to go for a walk in the city centre and adapt to contemporary living, they may do it easily by selecting city life. However, if you prefer peace and quiet and do not want to be disturbed by people or traffic, you might choose to stay in the countryside. You can locate low-cost student housing near the campus. UniAcco lists several fantastic student residences in and around Coventry City Centre, Broad Lane, and other desirable places. Some of the popular areas with student accommodation near Warwick University would include –
Coventry: Coventry is a huge city with two institutions and a student population of over 55,000, making it an excellent area to live for students. There is a diverse range of shops, clubs, pubs, and restaurants, helping it to maintain its ranking as the fifth-greatest student city in the UK (Top Universities, 2019).
Leamington Spa: Leamington Spa is a charming mediaeval town in Warwickshire, less than 10 miles from the University of Warwick. Within the vibrant town centre, there is a diverse assortment of independent shops, pubs, and restaurants. It is quite popular with Warwick students and has a vibrant student community.
Kenilworth: Kenilworth is a little village about three miles from the University of Warwick. Small high street with restaurants and taverns, as well as supermarkets for your everyday necessities. It's a wonderful place to live with the best student accommodation near Warwick university, it is rich in history and great architecture, with everything from the ruins of Kenilworth CastleLink to the grandeur of Stoneleigh AbbeyLink.
Best Student Accommodation Near Warwick University
Every year, over 200,000 students travel from all over the world to study at the University of Warwick. Every year, the institution ensures a lively student community by offering broad courses and sophisticated facilities. You can also participate in a variety of clubs and communities to make the most of your time as a student at this university.
When it comes to living in the area around the University of Warwick, you will find reasonable student accommodation in Coventry. The University's student halls, on the other hand, are slightly more expensive than off-campus housing. You can find student accommodation near Warwick University that is popular with both domestic and overseas students. UniAcco provides some of the best properties near Warwick uni and they include –
iQ Weaver Place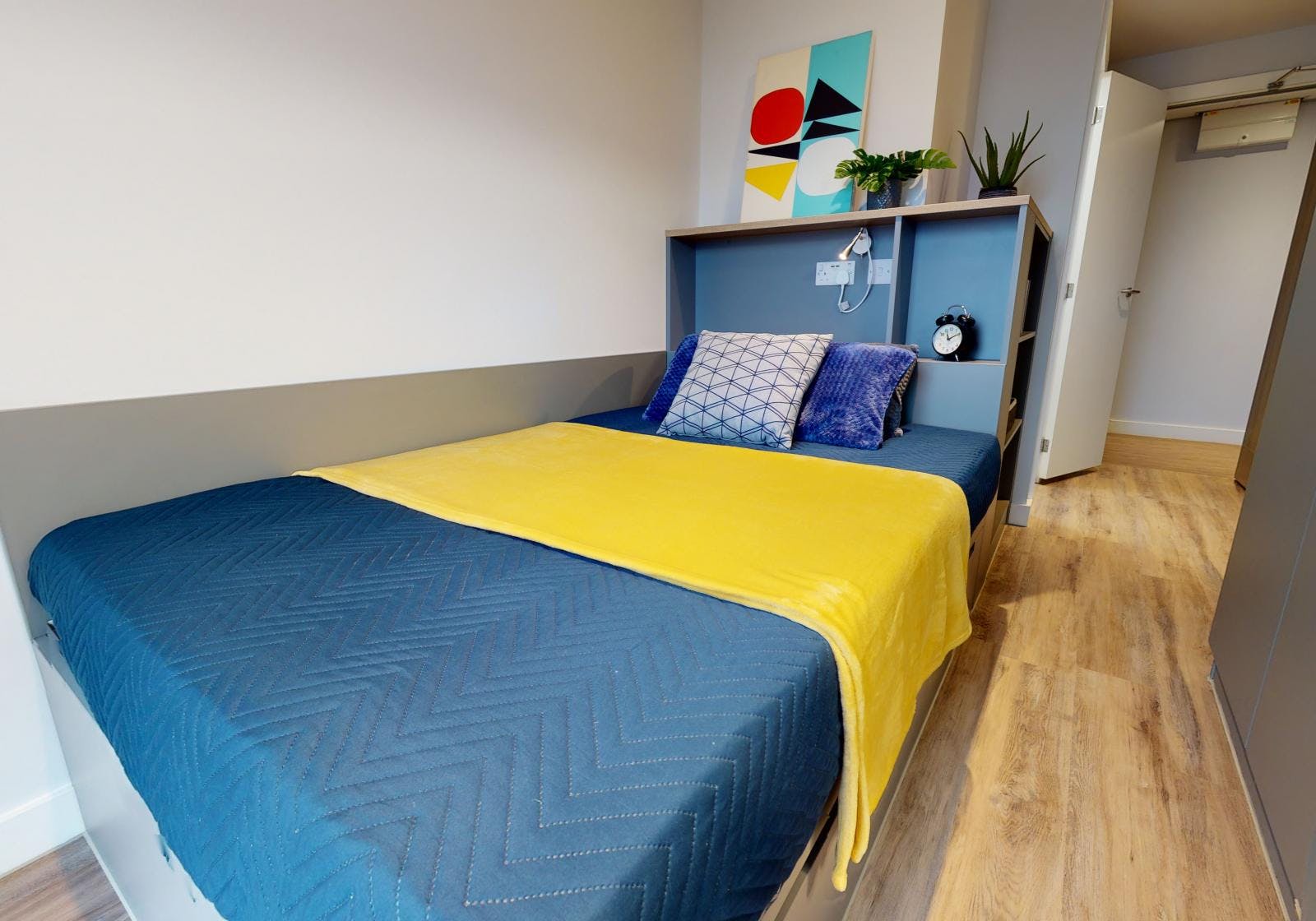 This student property offers fully fitted en-suite rooms, studio rooms, and apartments to students. There are also social activities, insurance for personal belongings, bike storage, a lounge, vending machines, a garden, and other amenities.
The Oaks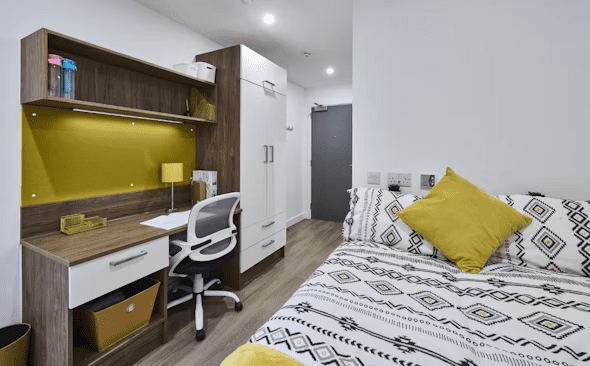 The Oaks is a student residence in Coventry that provides en-suite and studio rooms. There will be a high-tech kitchenette, Wi-Fi access, and a social space with a large TV and seating area.
Gulson Gardens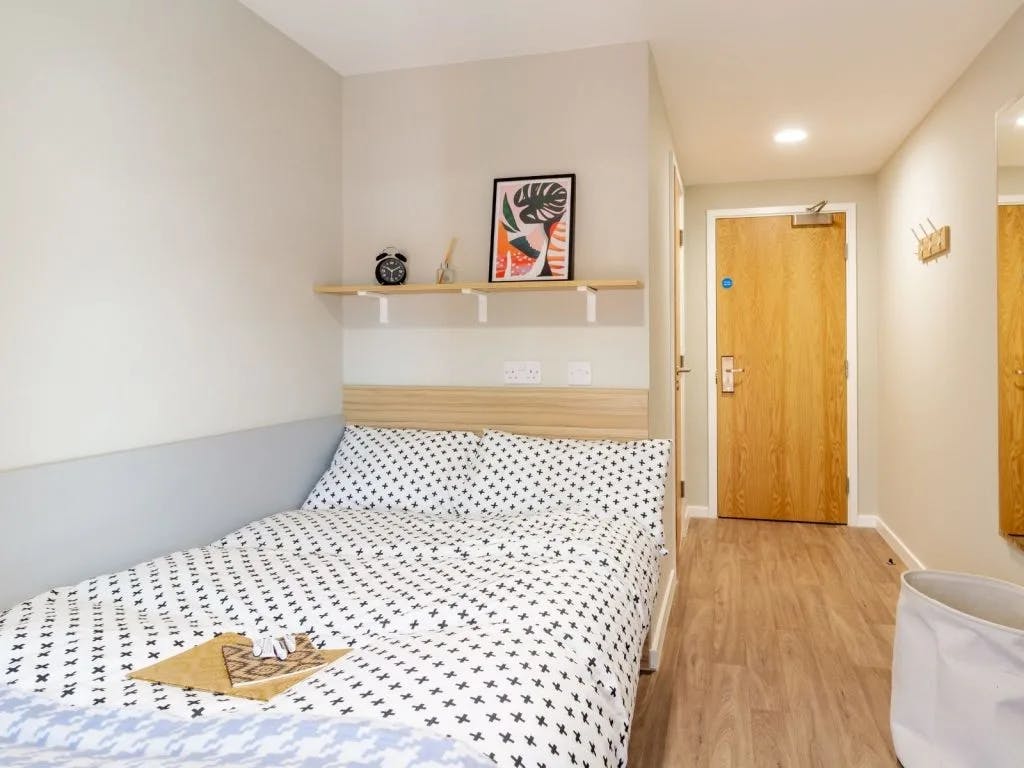 Gulson Gardens is a newly designed student residence in Coventry. It is a wonderfully built structure that provides the best student studio flats in the city. Gulson Gardens, a popular student accommodation near Warwick University, has a lot of attractions as well as public transport within easy reach.
Thank you for reading this blog on Student Accommodation Near Warwick University. If you'd like to read more, here are some blogs that might be of interest to you –
​​
Looking for student accommodation abroad?