Exeter is a beautiful city for students to study in the UK. It serves students with high-quality, affordable accommodations. You will always have a place to hang out inside the Exeter student accommodation due to the existence of social and lounge areas. Students have a more comprehensive selection of student housing options in Exeter. There is a variety of student accommodations in Exeter, and students can select the best ones considering the availability of various amenities. Exeter today is one of the fastest growing cities in the UK, and there are several possibilities for affordable student housing . It is easy and hassle-free to identify student apartments in Exeter that are close to the universities and are more comfortable for students.
Reason To Book Student Accommodation In Exeter In Advance:
This is one of the critical motivations for booking student housing in advance. Before the peak season, prices often tend to be lower and soar as the booking season approaches. If you begin your search for accommodations earlier you can find several affordable student accommodations in Exeter.
There is much packing and unpacking during move-in days, which can feel never-ending. So, problems on a moving day will appear better. You don't need to spend more time and energy to arrange your room that fits you. You can find the best student accommodation in Exeter without hurdles.
Fast And Simple Organization:
You will have more time to settle into your new routine if you move in sooner because you won't be under as much stress to find a new home. Without considering anything else, you can decorate the area how you like. Why wait when you know all the advantages of reserving in advance? Begin your search for housing on the best student accommodation in Exeter to find high-quality rooms at reasonable costs.
Best Accommodation In Exeter:
| | | |
| --- | --- | --- |
| Accommodation | Cost | In INR per week |
| The Barn | £ 245/ per week | 21530 |
| Cricket Field Court | £ 205-285/ per week | 25046 |
| Vita Student Portland House | £ 267-345/ per week | 30319 |
| The Printworks | £171-260/ per week | 22850 |
| The Neighbourhood Exeter | £195-310/ per week | 27243 |
| West Gate | £ 202-297/ per week | 26100 |
| The Kingfisher | £ 228-280/ per week | 24606 |
| Clifton Place | £ 207-277/ per week | 24343 |
| Renslade House | £ 210-265/ per week | 23288 |
| Exeter One | £ 160-235/ per week | 20652 |
List Of Best Student Accommodation:
1. The Barn: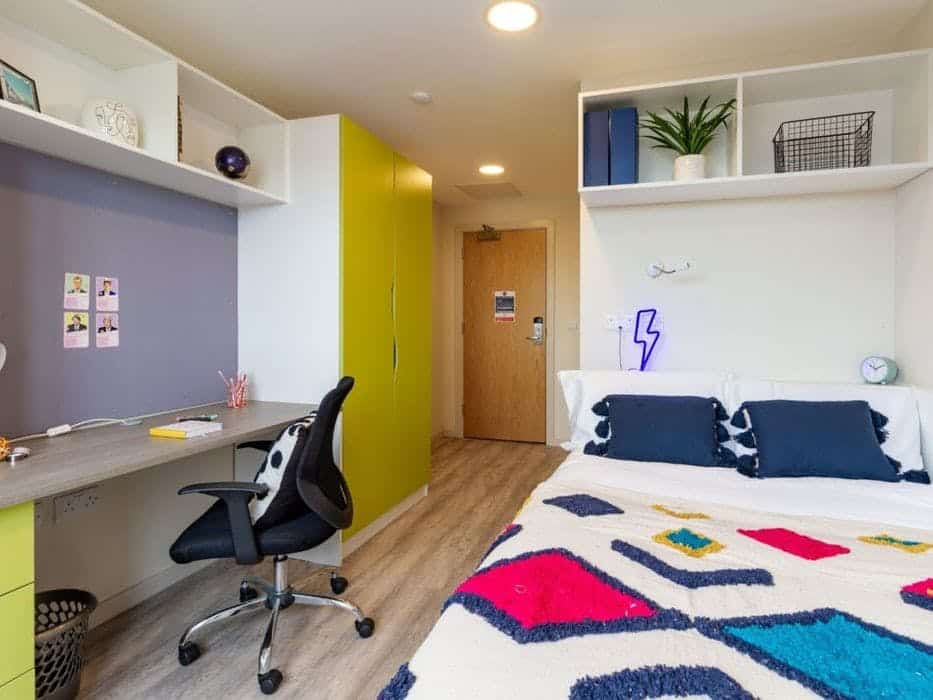 The Barn in Exeter is the best location for students to live and study to build their careers. Students who want to go to the city or their institution can easily do so due to transportation. In the shared apartment and studio classifications, this student accommodation in Exeter provides contemporary bathrooms. The best student accommodation in Exeter is loaded with a variety of conveniences, which helps students feel at home.
Price: £ 245/ per week
2. West Gate: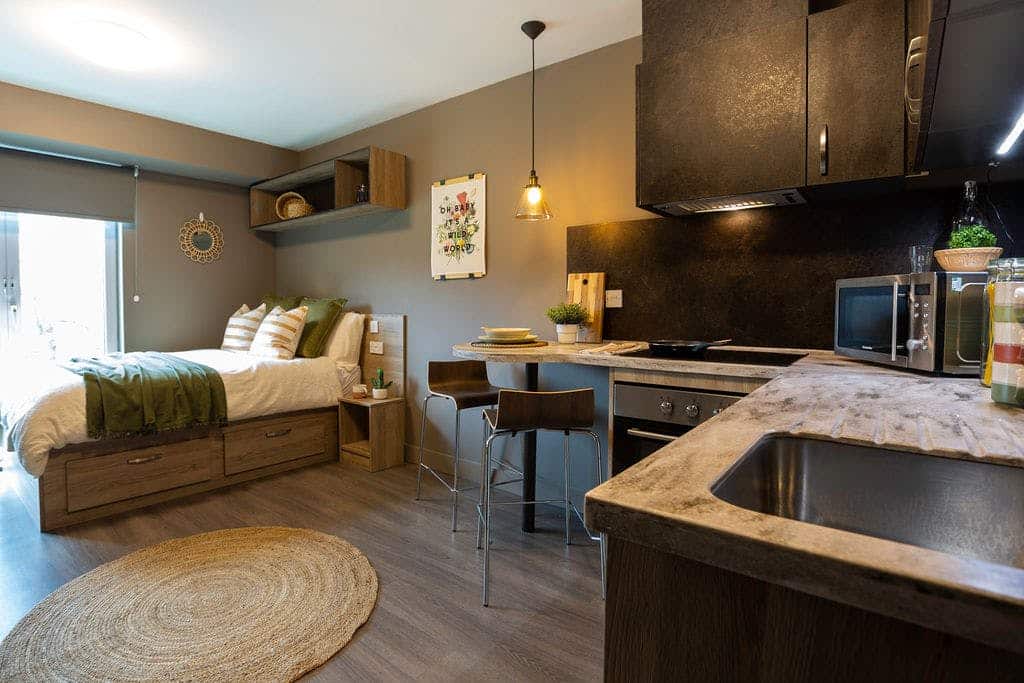 Due to its convenient proximity to such universities, it is a well-liked gathering place for both domestic and international students. Students can explore the exciting city for entertainment and weekend activities at West Gate. Various stores, eateries, cafes, etc., border the cityside. Free wifi, a kitchenette, a study area, a wardrobe, a lounge area, a game room, a community area, and a lot more are just a few of the amenities available.
Price: £ 202-297/ per week
3. The Kingfisher: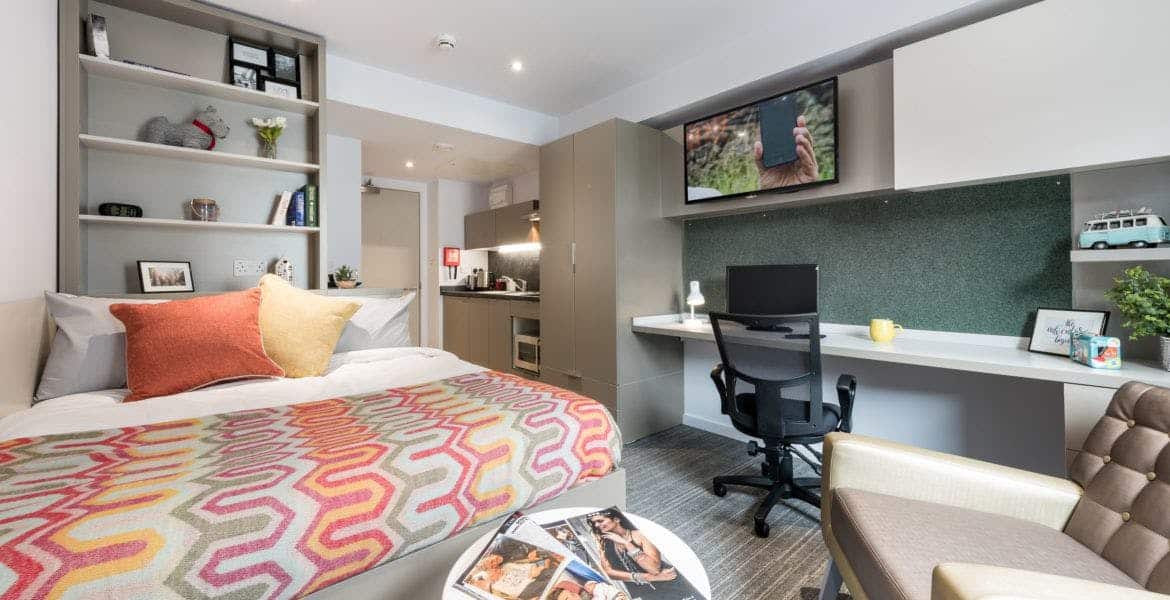 Students should consider relocating their accommodation to certain places. There are modern bathrooms in the studio and shared unit categories. The abundance of amenities in each residence makes students feel at home. The lodging has been carefully selected to guarantee a comfortable and reasonable trip.
Price: £ 228-280/ per week
4. Clifton Place: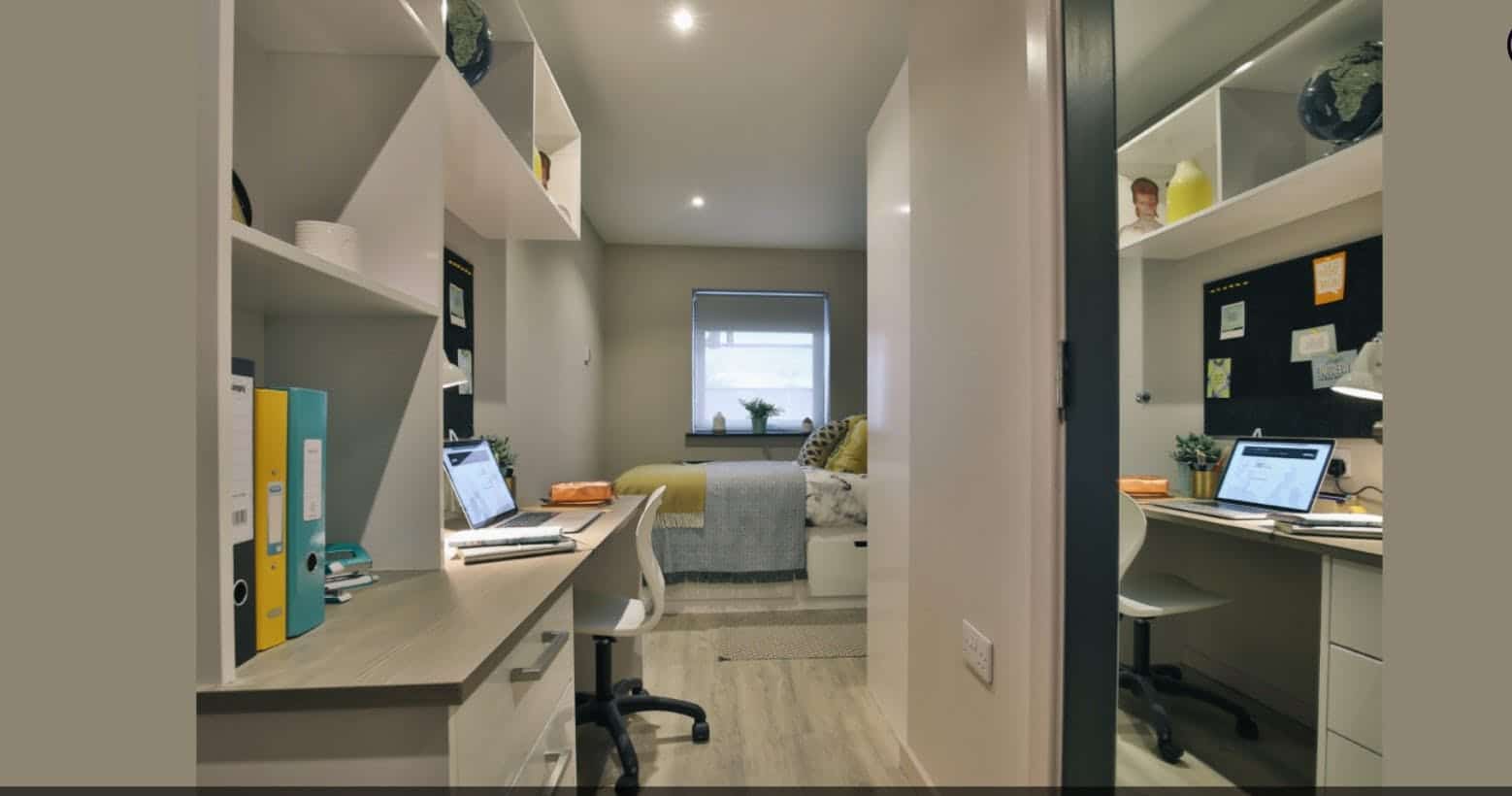 Students at Clifton Place have access to the thriving city's nightlife and weekend events while enrolled in that location. It is simpler for students to travel to all the famous places by residing in Exeter's Clifton Place. These facilities include free wifi, a kitchenette, a study area, a wardrobe, a lounge area, a gaming room, a community area, and many more. The expertly chosen best student accommodation in Exeter to ensures a comfortable and affordable visit.
Price: £ 207-277/ per week
5. Exeter One: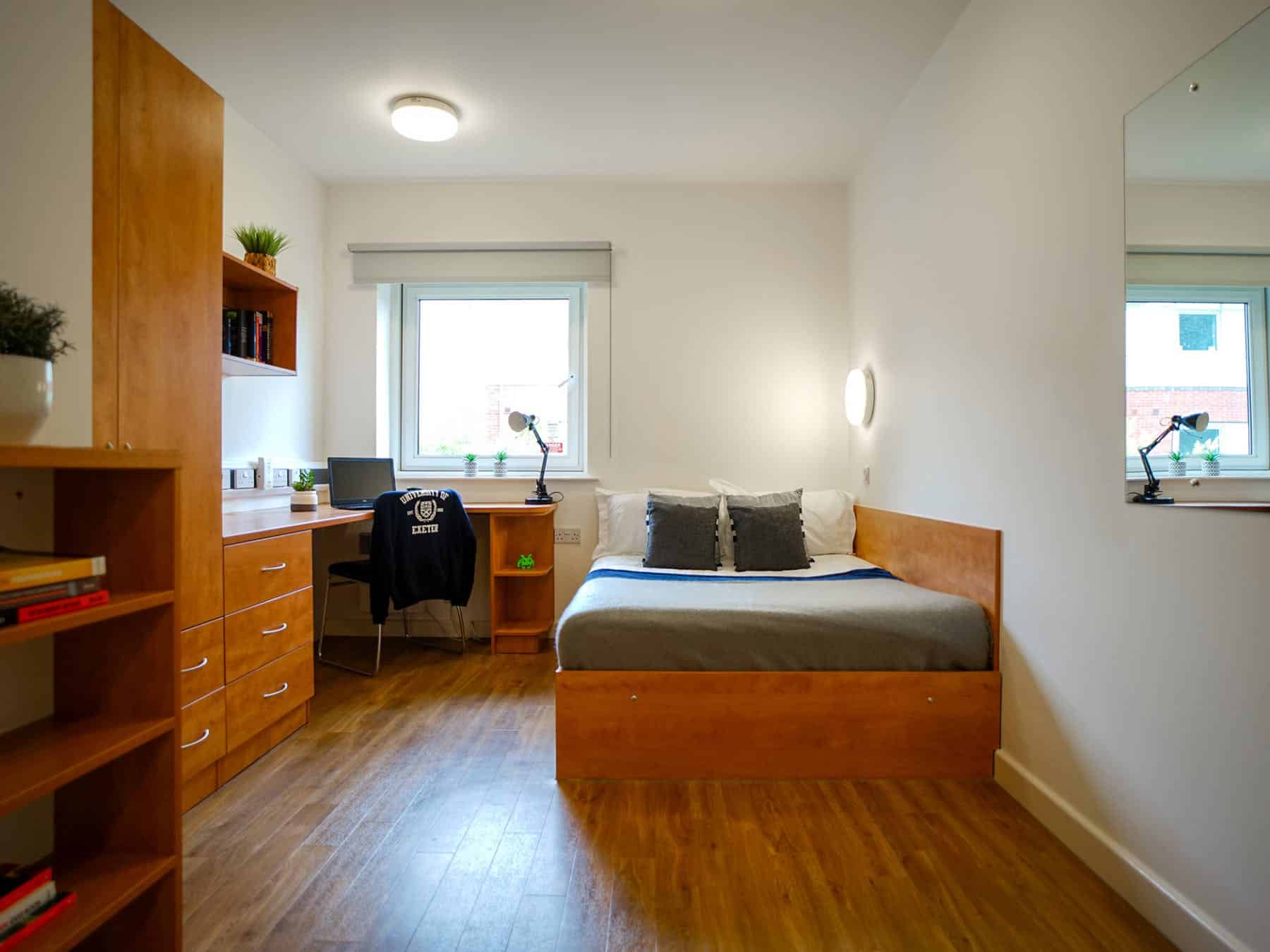 Exeter One is a best option to live for students with comfortable housing. Exeter One is close to bus depots and train stops. Students have their choice of fully equipped, roomy apartments. Exeter One offers the best student accommodation in Exeter, which includes studios, private flats, en-suite rooms, and more. This lodging facility also offers excellent amenities and round-the-clock staffing to improve comfort.
Price: £ 160-235/ per week
Transportation In Exeter:
Every primary transit system is strategically connected to Exeter, the city, and all universities are easily accessible and close by on foot. There are many ways for students to get around Exeter, including the well-known Exeter train station, buses, and helpful taxis. There is a variety of the best student accommodation in Exeter, which is close to public transportation by a short walk.
The bus is among Exeter's most widely used types of transportation. Students can use buses to travel to campus and throughout the city. Numerous housing options for students also provide student discounts on bus expenses. From the city's downtown to Streatham's leading university, one bus fare costs £1- 1.20.
Moreover, the city features Exeter Port ferries that enable locals to enter and exit the town using Exeter Ferry Boats.
You might also rent a bike and tour the neighbourhoods of Exeter from your student lodgings. See Exeter's unique riding areas, including the well-known Belmont Park.
Summing It Up:
Exeter is a fantastic city for studying for students from other countries. There are many housing options accessible, all of which are conveniently close to Exeter's university campus and city centre. Additionally, the university is conveniently located near Exeter's downtown, and the best student accommodation in Exeter will make it simple to access all of the city's amenities. Furthermore, Exeter's neighbourhoods frequently provide the finest housing options for international students.
FAQs:
1. Are there great places for students to live in Exeter?
Exeter is ideal for students because of its welcoming community, which will make them feel right at home. By having easy access to South West England, which has attractive surroundings, international students can take advantage of Exeter's diversified lifestyle.
2. Why is Exeter so popular?
International students can enjoy the diverse lifestyle in Exeter and easily access the stunning South West England landscapes in this student-friendly city with a lot of variety. Exeter is renowned for its lovely, attractive surroundings and well-balanced urban and rural lifestyles.
3. Is Exeter cheap for students?
In comparison to other British cities like Leeds and Liverpool, Exeter has a relatively low cost of living. For the average student living in the city, the price of rent, transportation, food, and even recreation and entertainment totals £1,200.
4. What is the average rent for student accommodation in Exeter?
One of the key factors affecting student housing rent, among other factors, is the location. In Exeter, a week's lodging might cost as little as £128 or as much as $226. Spend no more than GBP 160 a week on a good room. The many amenities and facilities provided by the hotel and the way the spaces are organized have an impact on the rent that is added to the location. Rent will be lower if you relocate away from the city centre.
5. What types of accommodation are available in Exeter?
Nowadays, students are looking for a comfortable and affordable cost of living in Exeter. Several types of lodgings are available, including Ensuite, Non-Ensuite, Twin-Ensuite, Studio, Twin-Studio, One-Bed, and Two-Bed rooms.