This is one of the key reasons we've assisted close to 20,000+ students in securing their dream accommodation in the UK. Our website is not just a website. It is a labour of love. A lot of thought and hard work went into creating the uber-cool, highly user-intuitive website you see today. We've taken into account several factors like consistency, colours, typography, imagery, simplicity and functionality to make sure students have the most hassle-free experience in booking their student accommodation.
Through our website, we want to instil in students a sense of trust and comfort. We've envisioned and implemented a booking process where it takes just 7 clicks to fully book a student accommodation on the UniAcco website. Students can very well book their accommodation on their own but if they have any doubts or queries, we have a team of highly skilled experts who are available 24/7 to help them out.
Here's a testimonial by one of our happy students who waxed lyrical about UniAcco's website and booking assistant.
"UniAcco is a great website for student accommodation. Hally Gala was of great assistance. Even when I had problems she was very patient and made sure to check in whenever I needed help with details of my offer. I am absolutely looking forward to my stay".

Clarion Ann
Our homepage is simple and clutter-free. There is a prominent search bar where students simply have to type the name of the city they wish to live in or the name of their university. From the given input, our UniAcco website will scour our database of over 1,000+ properties and display the best student accommodations. Student can browse through the properties and book the one they like the best.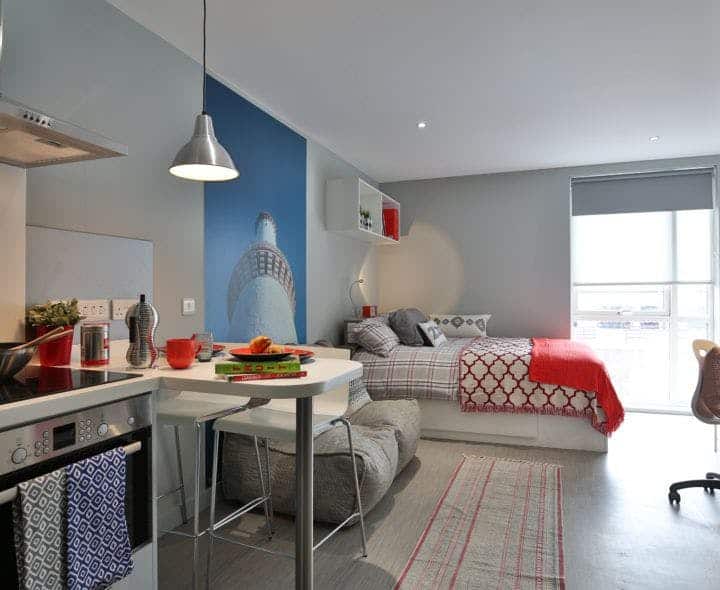 If you scroll down on our homepage, you will see a section called "Popular Universities". If you see your university here, click on it. The UniAcco website will direct you to a page containing the best student accommodations near your university. Most of the properties on our website are so close to universities that you can literally hop, skip and jump to class!
If you scroll further down on our homepage, you will see a "Popular Cities" and "Popular Properties" section. The reason for having these sections is to save students' time in browsing through a barrage of properties.
UniAcco believes in making a student's life easier because we know that completing a dozen assignments and participating in extracurricular activities can get exhausting. That's why a major chunk of properties listed on our website are located right next to major universities. This means 2 things –
The possibility of waking up at 7:45 in the morning and making it to class on time for an 8 am lecture!
Another aspect of our website that we're really thrilled about is our proprietary "Compare" feature. This first-of-its-kind feature on any student accommodation platform allows students to browse through 200,000+ rooms and compare any rooms based on 80+ parameters. So start Comparing properties based on room types, amenities, locality, distance from university, benefits & perks to find your ideal accommodation on UniAcco. Click here to see how Compare works.
In a bid to make students' lives easier, we present to you our latest creation – the "Rent Calculator". Use this tool to estimate exactly how much rent you can afford based on your incomes and expenditures. Give it a shot by clicking here.
We also post highly informative blogs based on a student's university journey. These blogs are written to give students a glimpse into university life and everything that comes with it. You can also read our suggestions on the best student accommodations in a particular city. All this can be found in the "Blog" section, located in the upper right-side corner of our homepage.