Being the largest city in the county of West Yorkshire in Northern England, Leeds has one of the most diversified economies of all the UK's main employment hubs and has seen the fastest growth rate of private-sector jobs in the UK. Today, Leeds is the largest legal and financial centre outside London. With an abundance of top-notch best universities in Leeds, faculty familiar with the latest teaching methodology and an ideal learning environment makes Leeds a bustling educational hub. Leeds hosts over 70,000 students from all over the world, thus making it one of the most popular education destinations for international students. Let's explore the best uni in Leeds or top universities in Leeds.
University of Leeds
Where? – Woodhouse, Leeds LS2 9JT, United Kingdom
About University of Leeds
Founded way back in 1904, the University of Leeds is one of the largest higher education institutions in the UK and the best university in Leeds. With the strength of their academic expertise, combined with the breadth of disciplines they cover, the University of Leeds provides a wealth of opportunities that have the potential to impact the world in cultural, economic and societal ways. Leeds university notable alumni include Kyle Simmons and Chris Wood of the band Bastille, Mark Knopfler of the band Dire Straits, former Secretary of State Jack Straw, NASA astronaut Piers Sellers, IMDb founder Col Needham, among others. It is one of the best universities in West Yorkshire.
Nearby student houses Leeds– Sycamore House, St Mark's Court, CitySide
Transport – Leeds train station, Leeds University (Stop C) bus stop
Popular courses – Accounting and Finance, Art and Design, Business and Management, Chemical Engineering
Ranking – National Rankings
Complete 2020 – 14th
Guardian 2020 – 10th
Times/Sunday Times 2020 – 13th
Leeds Trinity University
Where? – Brownberrie Ln, Horsforth, Leeds LS18 5HD, United Kingdom
About Leeds Trinity University
Leeds Trinity University, one of the best universities in Leeds is a public university in the town of Horsforth, near Leeds. Now a full-fledged university offering foundation, undergraduate, and postgraduate degrees in a range of humanities and social sciences, Leeds Trinity University actually started out as an institution to provide qualified teachers to Catholic schools. Apart from its academic prowess, Leeds Trinity University has a formidable sports programme. In 2012, Leeds Trinity inaugurated a new 3G All Weather Pitch. This pitch is the latest generation of 3G synthetic turf accredited by FIFA for football and the FIH for Hockey.
Nearby student accommodation Leeds – Assa Briggs House, The Refinery, Burley Road
Transport – Horsforth railway station, Trinity University bus stop
Popular courses – Early Childhood Studies, Health Psychology, Digital Marketing
Leeds Trinity University ranking – National Rankings
Complete 2020 – 112th
Guardian 2020 – 85th
Times/Sunday Times 2020 – 67th
Leeds Beckett University
Where? – Leeds LS1 3HE, United Kingdom
About Leeds Beckett University
Formerly known as Leeds Metropolitan University (LMU), the origins of this university can be traced all the way back to 1824. This university gives you the chance to experience and learn new things in one of the biggest and most vibrant student cities in the Leeds United Kingdom. With their acclaimed high-quality teaching and impressive campuses and facilities, students can broaden their horizons and prepare themselves for success in their respective careers. Some of Leeds Beckett university notable alumni are Eric Pickles – Politician, John Poulson – Architectural designer, Sam Quek – Team GB hockey player and many more.
Nearby student accommodation Leeds – Vita Student Portland Crescent, Vita Student St. Albans, Pennine House
Transport – Leeds train station, Portland Way (stop L7) bus stop
Popular courses – Civil Engineering, Theatre and Performance, Physiotherapy, Architecture
Leeds Beckett University ranking – National Rankings
Complete 2020 – 121st
Guardian 2020 – 120th
Times/Sunday Times 2020 – 123rd
Looking For Study Abroad?
Get Counselling from our Experts to Study in your Desired Country.
Apply Now
Leeds Arts University
Where? – Blenheim Walk, Woodhouse, Leeds LS2 9AQ, United Kingdom
About Leeds Arts University
Leeds Arts University is one of the few specialist arts universities in the UK and the only one in the North of England. It is one of the most excellent art universities in Leeds UK. Its students thrive in the small, close-knit community where it feels anything feels possible! The university believes that this is the ideal environment in which students can grow as artists, designers, musicians and filmmakers.
Nearby Leeds uni accommodation – St Mark's Court, Algernon Firth, CitySide
Transport – Leeds train station, Leeds University (stop H) bus stop
Popular courses – Illustration, Printed Textiles & Surface Pattern Design, Creative Writing, Photography
Ranking – National Rankings
Complete 2020 – 94th
Times/Sunday Times 2020 – 56th
Leeds City College
Where? University Centre Leeds, Park Lane, Leeds, England, LS3 1AA
About Leeds City College
Leeds City College is the biggest higher education institution in the City of Leeds, West Yorkshire, England, with about 26,000 students, 2,300 staff, and annual revenue of £78 million. Leeds City College operates out of six primary campuses – Horsforth, Joseph Priestley, Keighley, Park Lane, Technology and Printworks, as well as in smaller community centres throughout the county. From apprenticeships and preparation courses through the foundation degrees, courses are delivered at varying stages of the study. Leeds City College Higher Education courses are accredited by Teesside University, Leeds Beckett University, Bradford University, Huddersfield University or Edexcel. Leeds City College is a wonderful place to be at with affordable tuition and outstanding faculty.
Nearby student accommodation – The Refinery, iQ Leeds, iQ Marsden House
Transport – Leeds City College, Woodhouse bus stop
Popular courses – Business, Creative Arts, Digital & IT, Engineering, Hair, Beauty & Makeup, Land & Animal, Social Science.
Ranking – National Rankings
Guardian 2021 – 18th
Times / Sunday Times 2021 – 15th
Leeds Conservatoire
Where? 3 Quarry Hill, Leeds LS2 7PD, England
About Leeds Conservatoire
The Leeds Conservatoire blends rigour and a personal approach to music education with a progressive programme designed around today's music industry. The varied courses strive to promote innovative confidence and industry knowledge and are taught by a mix of 1:1 instruction, small group discussions, seminars by industry leaders and student-led research. Leeds Conservatoire provides state-of-the-art services, including 13 on-site studios and more than 70 soundproof practise rooms, all available until 03:00 a.m. on weekdays. The environment allows you to interact with more than a thousand other music graduates, specialising in fields as diverse as production, jazz and musical theatre. The Leeds Conservatoire is a member of the All-Steinway School as well as the Conservatoires UK and the European Association of Conservatoires, being one of only two Roland Academies in Europe.
Nearby student accommodation – Vita Student St. Albans, Sycamore House, Burley Road
Transport – York Street, Quarry Hill bus stop
Popular courses – BA (Hons) Music (Classical), Music (Film Music), Music (Jazz), Music (Popular), Music (Songwriting), FDA Electronic Music Production, Music Production.
Ranking –
24th in the UK in music universities
152th in the UK
Where To Eat In Leeds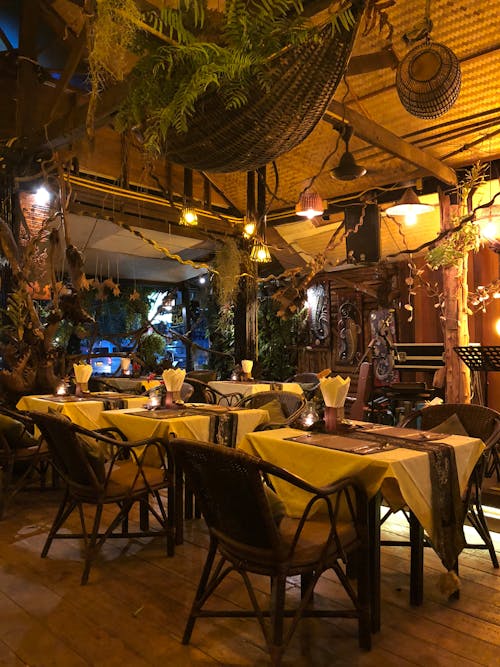 Here are some best restaurants to eat at in Leeds.
Wagamamas
Where?
Leeds Trinity shopping centre and Leeds White Rose
Wagamama is a British chain of restaurants selling Asian and Japanese meals. There's plenty for everyone from curries to ramen… and you can even enjoy green tea for free!
Nandos
Where?
Leeds Trinity, Leeds Briggate, Leeds The Light, Leeds Cardigan Field, Headingley
If you ever learn that your flatmates are talking "cheeky Nandos," that's what they're talking about. Nando's is a South African restaurant chain specializing in Portuguese cuisine. Get all the spicy food ranging from Lemon and Herb to Extra Hot. It's a chicken-based menu, but now they have some delicious vegetarian choices too. Nando's is renowned for its delicious peri-peri sauces and its bottomless cocktails.
My Cookie Dough
Where?
Leeds Trinity
My Cookie Dough is the perfect option for someone with a sweet tooth. They have stacks, such as their popular Biscela Brownie, a triple chocolate cookie dough sandwich and a lotus biscoff cookie dough with Nutella in the centre, and a lotus biscoff spread on top! Prices start at £4.25.
Wasabi
Where?
Leeds Trinity and Leeds Albion Street
Wasabi serves fast food without compromising on flavour or nutrients, serving mostly Japanese dishes. It serves both hot and cold dishes, with recipes such as vegan pumpkin katsu curry or medium-sized chukami sushi.
Student Bars in Leeds
Terrace
The Terrace is a campus bar in Leeds Student Union, the outside terrace of which is always crowded on the occasional sunny days of Leeds. Popular for their 2-for-£10 pizzas and 2-4-1 drinks, Terrace is the best relaxed place for you and your mates if you're on a student budget.
Hyde Park's Pub
Hyde Park Pub is a popular student pub in Hyde Park, which boasts an outdoor seating area, which is ideal for a chilled evening pint with your mates.
The Dry Dock
The Dry Dock is a bar within a yacht, parked on the lawn, right next to the University of Leeds. It has various offers on a regular basis, such as "wings day," where each chicken wing is just 25 p. It also has swimming pool tables and outdoor seats.
The Library
Don't let the name confuse you, for this local is nothing other than a gastro-pub. With tasty snacks, such as halloumi fries and inexpensive pints, it's the best place to spend a wholly innocent night to make your parents satisfied when you claim you were trapped in the Library until 3 a.m.
Old Bar
The Old Bar is a decent English pub, with student-friendly costs. Popular with students for their popular pub quizzes, which take place every Thursday from 8 p.m. They even have a hearty menu, with burgers, burritos and even vegan nachos!
We hope that you liked this blog on "Best Universities In Leeds" if you did, make sure you check out our other informative blogs linked below!