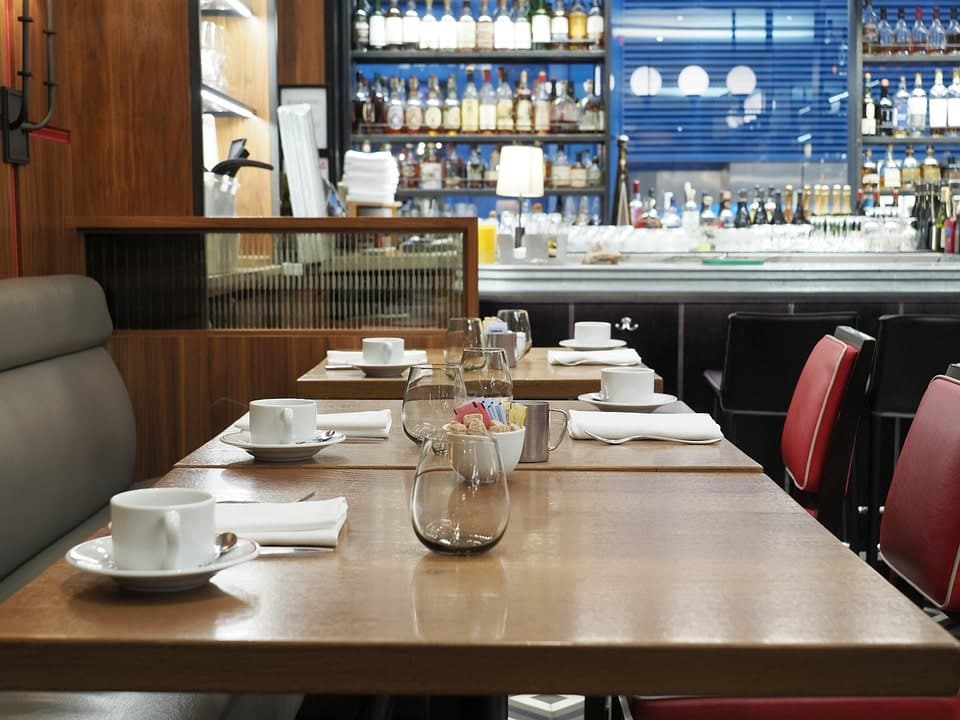 Leeds might just be Britain's finest food cities. What makes us say that you ask? Well, it all comes down to culture. Apart from having one of the largest indoor markets in Europe, the people of Leeds just love to eat out. The city boasts an array of restaurants that specialise in various cuisines. You will find legendary curry houses, Oriental restaurants and classic Italian trattorias lined up next to each other, ready to serve the ravenous diner. Our list of the best restaurants in Leeds consists of a diverse range of restaurants that include inexpensive greasy spoons as well as upscale fine dining restaurants so that you have a dine-out option for every occasion.
The Swine That Dines
The Swine That Dines has come a long way from its days of being a lowly greasy spoon. In its present heyday, this restaurant is a successful fine-dining destination for the peckish visitor or the hungry local. They specialise in British cuisine so best rest assured to get dishes that are creative, punchy and waste-free as they utilise every part of the animal and the plant.
Vegetarian folk are not forgotten as completely vegetarian menus arrive on the first weekend of every month. The Tomato, Labneh, Kohlrabi, Nasturtium salad has been a mainstay at this restaurant, much to the delight of their vegan patrons. For the carnivores in the house, the Savoury Pie with Mashed Potatoes, and Pork Belly are just one of the many drool-worthy non-vegetarian dishes here.
Address – 58 North St, Leeds LS2 7PN, United Kingdom.
Cuisine – British.
Must-Try Dish – Custard Tart.
Opening Hours –
Wed – Thurs 5:30 PM – 9:00 PM
Fri 12:00 AM – 3:00 PM and 5:30 PM – 9:00 PM
Sat 12:00 AM – 3:00 PM and 5:30 PM – 9:00 PM
Cost – Lunchtime small plates range from £4 to £9; evening menu is £55 for two to share.
Phone number – +44 113 244 0387
Falafel Guys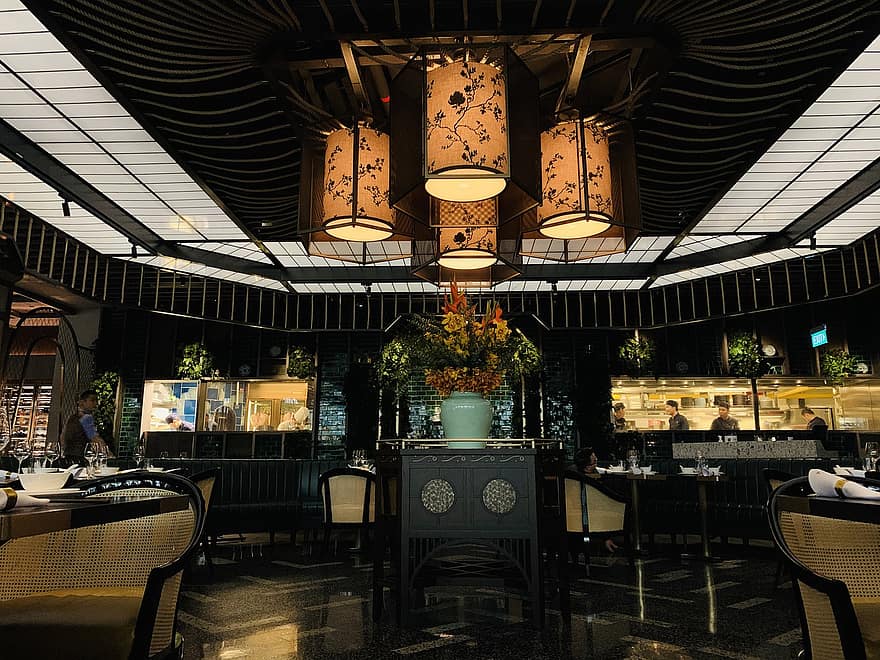 Who said you need to spend a huge chunk of money to get delicious food? Certainly not the folk at Falafel Guys. They swear by their delectable, home-made styled Falafels that are freshly made every day and cooked right in front of your eyes. What's more, the falafels here are completely vegan!
Other variants of their "Mama's recipe" golden Falafels include a vegetarian option such as the Chunky Grilled Halloumi and Slow Oven-Cooked Chicken with Arabian Spices. Other than falafels, customers have the option to go for Mezze Platters, Shawarmas, Salad Bowls, Fries and Soda.
Address – 47 Briggate, Leeds LS1 6HF, United Kingdom.
Cuisine – Fast food, Middle Eastern.
Must-Try Dish – Special Donner Wrap.
Opening Hours – Mon – Sun 11:00 AM – 6:00 PM
Cost – £4-£6 per person.
Phone number – +44 7814 677825
La Taberna Leeds
La Taberna Leeds is a family-run business that specialises in Mediterranean cuisine. Their excellent tapas menu takes you on a journey throughout Spain with dishes like Croquetas Del Dia, Camalares Fritos and Empanadita de Atun.
The motto at La Taberna Leeds is simple – to create a place where customers can share and try different dishes for a diverse taste experience. The dishes offer great value for money as portion sizes are quite impressive. If you want to really treat yourself, you should try their amazing desserts – Churros and Chocolate, and Choco Fudge Cake. This is one of the best restaurants in Leeds
Address – Britannia House, 16 York Place Basement, Leeds LS1 2EU, United Kingdom.
Cuisine – Mediterranean, European, Spanish.
Must-Try Dish – Chorizo Al Vino.
Opening Hours –
Tues – Fri 5:30 PM – 9:00 PM
Sat 05:30 AM – 09:00 AM and 12:30 AM – 3:30 PM
Cost – £7-£10 per person.
Phone number – +44 113 245 0871
The Oxford Place
The Oxford Place is a haven for coeliacs as the entire menu is 100% gluten-free. However, this radical menu should not discourage non-coeliacs as the quality and taste of the dishes are second to none. The quintessential Brit-ness can be found in every dish, no matter what the cuisine. The ruggedness of most British dishes is softened by refined cooking and served with panache. The edible flowers that accompany most dishes are a surprising delight.
You'll find an array of dishes that range from their hearty Beef Burgers to more rarefied dishes. Battered Haddock with Chips, Slow Cooked Pork Belly and Sticky Toffee Pudding are cult favourites at The Oxford Place.
Address – 2 Oxford Pl, Leeds LS1 3AX, United Kingdom.
Cuisine – European, British, International.
Must-Try Dish – The Gluten-Free Fish and Chips.
Opening Hours –
Tue – Fri 5:00 PM – 9:30 PM
Sat 12:00 PM – 9:30 PM
Sun 12:00 PM – 8:00 PM
Cost – Main courses range from £13.95 to £26.95.
Phone number – +44 113 234 1294
Aagrah
When you see Aagrah's list of facilities, you'll know they mean business. Seating capacity of over 165 people, private functions catered for, a separate bar and reception area, take away meals, vegetarian and non-vegetarian meals, free car parking, disabled access & WC, private VIP room – capacity for 45 guests are just some of the amenities Aargrah offers its customers. Having started from humble beginnings back in 1977, Aagrah is now the leading Kashmiri restaurant chain in the United Kingdom and of course, a firm favourite among Yorkshire diners.
The whole Aargah experience makes you immerse yourself in authentic Kashmiri cuisine. You get a taste of (no pun intended) Kashmiri dishes like Rogan Josh, Balti Keema Chilli, Chicken Began and so much more. To be a nationwide success, you need to pander slightly to the locals and Aagrah has done just that. Apart from stellar award-winning Indian dishes, you'll find local favourites such as Chicken Stir Fry and Grilled Chicken that are prepared with as much aplomb as their Indian counterparts.
Address – St Peter's Square, Quarry Hill, Leeds LS9 8AH, United Kingdom.
Cuisine – Indian.
Must-Try Dish – Hyderabadi Chicken.
Opening Hours –
Mon – Sat 5:00 PM – 11:30 PM
Sun 4:30 PM – 10:30 PM
Cost – The Set Menu for Two costs £19.00 per head.
Phone number – +44 113 245 5667
Yokohama
Yokohama is an award-winning Korean and Japanese Restaurant situated in the heart of Leeds. Staying true to its Oriental roots, all the food is freshly prepared in-house to order, using the best quality ingredients sourced from the best local suppliers.
Their menu consists of close to 100 dishes that include sushi, sushi rolls, sashimi, grilled food, tempura, rice and noodles. They also have a fine selection of wine and other spirits. Considering the level of food served, this is a rather inexpensive restaurant. You'll find many university students enjoying themselves here on the weekends. Many diners swear by this restaurant, calling it the best Korean restaurant in Leeds.
Address – 331 Roundhay Road, Harehills, Leeds LS8 4HT, United Kingdom.
Cuisine – Japanese, Asian, Korean.
Must-Try Dish – Kimchi bibimbap, the BBQ set, Spicy Korean Chicken.
Opening Hours –
Mon – Fri 5:30 PM – 11:00 PM
Sat – Sun 12.30 PM – 11:00 PM
Tues – Closed
Cost – £25 for two to share.
Phone number – +44 7474 134911