Nowadays, everybody is engulfed in social media – you, me, the young, and the old. One critical approach to render learning is to reach students where they are, which includes locating social networking outlets that can be used in the classroom. While social media inherently combines with subjects such as language arts and social studies, tech-savvy teachers should realise that teamwork can function in any classroom. If you are thinking that social networking sites for students are like regular Facebook, or Instagram let me burst the bubble because the best social networking sites for students are certainly not limited to just Facebook or Twitter.
The Best Social Networking Sites For Students
Twiducate
Defined as a "walled garden," this platform is advertised as a protected place for teachers and students to collaborate. It is simple to use and helps teachers to build an online class environment using a class code rather than an email address. It also provides teachers full power over who enters and what is written. It's also absolutely secure.
TweenTribune
Want to collaborate with a platform that brings kids up to date with current events? TweenTribune brings students up to date with social affairs, such as the Easthampton teen whose tongue froze to a metal pole and New Jersey Governor Chris Christie's plan to lengthen the school day and the school year. It brings students into the habit of reading the news and helps them to focus on the activities of the day. Unfortunately, it contains ads (but which website doesn't?). It just covers the good news of the day– just don't come expecting the latest on the Syrian crisis.
30hands Learning Network
The 30hands Learning Community is an outstanding cloud-based solution for educators who want to communicate with others, track/manage students, plan activities, and more. It is one of the best social networking sites for students.
Brainly
It is a cool social network where students can ask questions and other students from all around the world can address them.
ClassHook
A perfect resource for finding instructional videos/clips that can be "skipped" to avoid objectionable material.
Classloom
It is a friendly social network that helps students and educators to connect and access resources on every mobile device. Classloom is a top-performing and one of the best social networking sites for students.
Blackboard
It is the world's pioneer in course management applications. The choice to use Blackboard is normally taken at the district level, while individual schools can do so on occasion. Blackboard is an extremely strong, safe, one of the best social networking sites for students, and an all-encompassing forum. Many younger teachers would be comfortable with it as a product of their teacher preparation programmes. The disadvantage is the expense. This is a really pricey network, but you get what you pay for. However, it would miss any versatility for the most technologically savvy teachers.
EDU2.0
This is about instructors who wish to incorporate course management programmes such as Blackboard without incurring extra costs. Edu2.0 begins by including a free trial of all of its premium services. After the trial period expires, certain functions are disabled, however, you can continue to use the standard platform for free. These features would be sufficient for the normal consumer, but might not be sufficient for "control users." Edu2.0 is cloud-based which would not necessitate a large expenditure in computing space.
Wikispaces Classroom
Wikispaces Classroom demonstrates that collaboration is second nature to Wiki participants. Wiki Classrooms are private media networks that provide news feeds and networking resources. It's secure when you pick who gets invited — teachers, parents, and administrators. Within the web, you can delegate, work on, discuss, and evaluate projects. It is also capable of handling multimedia. The best thing is that Wikispaces Classroom is completely online.
Edmodo
It is one of the best social networking sites for students. Here's just another fantastic free classroom management device. It has news feeds, evaluation software, networking functions, and protection features.
Read: Here Are Some Of The Best Paid Survey Sites
Skype
Many too many educators underestimate Skype's potential in the classroom. It is the one website that has the ability to practically carry the outer world into your school. You may host writers, visit science laboratories, and correspond with pen pals from all over the world.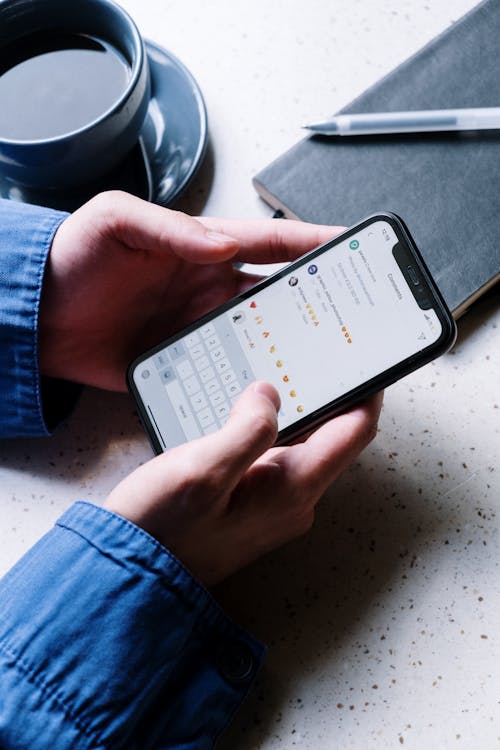 MinecraftEdu
MinecraftEdu's hidden weapon is the ability to leverage the influence of video games to educate students. This game helps students to collaborate together, discover, and solve challenges while learning about history, finance, technology, and math. Teachers can tailor it to their own needs. MinecraftEdu is the most popular social media for students.
Sumdog
This gaming platform is like flashcards on crack. This website is common among elementary school-aged children. The opportunity to connect contacts to their profiles is the networking element. Kids will rush home from school to play them on the internet. It has entertaining degrees and clever characters.
ISTE Community
The International Society for Technology & Education is a fantastic place for educators to engage in technical challenges and develop their personal learning network.
IT Peer Network Education
A friendly online group aimed at promoting online communication and increasing teachers' technical literacy.
Otus
Puts the whole school group (parents, staff, students) together through a shared technology forum, thus presenting school leaders with actionable feedback. Otus belongs to the list of the top social media sites for students.
Plurk
A social network (micro-blogging) close to Twitter, with a timeline view and a friendly karma-based site.
Skooville
It is a great network for kids to learn about cyber protection and is one of the best social networking sites for students.
Skype in the Classroom
One of the best ways to introduce real-time video communication to the classroom is through virtual field trips, "mystery" visitors, and other means.
Teamie
It is an outstanding social learning network for smartphone applications that facilitates "flipped" learning effectively.
TED-Ed
The easiest location to find instructional videos and tutorials is on the internet.
Twitter
It is by far one of the most successful and best social networking sites for students. This micro-tweeting platform is popular around the world, particularly in education (search hashtags #edchat, #edtech, #flipclass, and so on). Furthermore, with the upcoming parental controls, Twitter is becoming a more realistic choice for educators on a daily basis.
WhoTeaches
It is a popular social media for students network that links teachers, caregivers, and educators. This is accomplished by teamwork, which includes the opportunity to exchange documents and form communities. In addition, this website provides high-level education for students searching for tutors online or to read.
FAQs
1. What are the 3 most popular social networks?
According to Statista, the 3 most popular social networks in 2022 include 1) Facebook with 2,910 monthly active users, 2) YouTube with 2,562 monthly active users, and 3) WhatsApp with 2,000 monthly active users.
2. What is the most used social media channel?
When it comes to the most popular social media platforms, Facebook is at the top of the list with 90% of all participants using it as part of their social strategies. The rest of the top five include LinkedIn (89%), Instagram (82%), YouTube (74%), and Twitter (68%).
3. What is the most popular social media among students?
YouTube is the most popular internet platform among teens, with 95% indicating they had used the site or app at least once. TikTok (67%), Instagram (62%), and Snapchat (59%) are also popular.
4. Which is the most useful social networking site for students?
Brainly is regarded as one of the most beneficial and enjoyable social networks, where students may ask and/or answer questions in 21 subjects such as arithmetic, history, biology, languages, and others.
---
If you need any assistance with your student accommodation search, call us on 000 800 040 3523 or simply write to us at contact@uniacco.com, to get in touch with one of our property consultants. Visit UniAcco today!
Thank you for reading this blog on the best social networking sites for students. If you'd like to read more, here are some blogs of interest to you –