What Is UCAT?
UCAT, short for University Clinical Aptitude Test, is an essential assessment for aspiring medical and dental students in the UK and some other countries. This standardised exam evaluates key skills like critical thinking, problem-solving, and verbal reasoning. In this blog, we'll understand and learn in detail about- What is UCAT?, what are the eligibility criterias that one should follow to give an UCAT exam, how to prepare for the UCAT test and more.
The test comprises multiple-choice questions and situational judgement scenarios, challenging candidates to think logically and swiftly. High UCAT scores are crucial for admission to medical and dental schools, as they help institutions select the most suitable candidates. Preparing for exams involves practice and dedication to excel in these core skills, ultimately paving the way for a career in healthcare.
Overview Of The UCAT Test
Now that we are well aware with the major question- What is UCAT? Let's delve in further and understand more about the UCAT exam. UCIt serves as a mandatory prerequisite for individuals aspiring to enroll in specific courses, primarily medicine or dentistry, at universities affiliated with the UCAT consortium, both within and outside the UK. It must be taken by applicants seeking admission in the same academic year or planning to defer to the subsequent academic year. 
Typically, registration opens in early June, while the first round of UCAT exams occurs between late July and September, though precise dates vary annually, necessitating consultation with the official UCAT website. The examination can be administered either online or at approved test centres, contingent on availability.
Prospective test-takers include Year 12 students preparing for future A-Level or IB studies, gap year participants, and high-achieving postgraduates with relevant degrees. To ensure optimal performance, it is advisable to commence UCAT preparation several months in advance.
Why Should One Take The UCAT Exam?
The University Clinical Aptitude Test (UCAT) is a pivotal assessment used by universities to select the most promising candidates for medical and dental programs. It measures a range of essential skills and attributes, ensuring a well-rounded evaluation of prospective clinicians. Here are a few objectives why one should take the test:
The primary goal of universities is to select the most suitable candidates for medical and dental programs, given the limited available slots. The UCAT, alongside other evaluation methods, plays a crucial role in this selection process.
Academic performance serves as an initial indicator of an applicant's ability to handle pressure, acquire and retain knowledge, and grasp complex subjects. It also hints at their intelligence, though factors like home and school environments influence performance.
Personal statements offer insights into a student's personality, dedication, and suitability for the course, particularly through descriptions of relevant work experiences and activities that reveal their commitment.
While interviews assess personality, attitude, and softer skills essential for becoming a proficient clinician, they may not fully gauge mental ability, attitude, and professional judgment in critical clinical areas. This exam aims to evaluate candidates' true potential in these key abilities, including verbal, numerical, spatial, abstract, and ethical skills, which clinicians rely on daily.
It bridges this gap by providing a comprehensive assessment, offering admission officers a more informed perspective when making crucial decisions about prospective students. It evaluates competencies such as reading medical reports, interpreting MRIs, recognizing patterns across diverse data sets, and the ability to learn and adapt in a clinical context.
Eligibility Criteria For The UCAT Exam 
The UCAT (University Clinical Aptitude Test) is a critical assessment for aspiring medical and dental students in the UK and select countries. It evaluates cognitive abilities and personal attributes crucial for success in these fields. To sit for the exam, candidates must meet specific eligibility criteria, outlined in the following points:
Educational Qualifications
Candidates typically need to be in their final year of secondary education or hold equivalent qualifications. Verify individual university prerequisites.
Age
There are no specific age restrictions; candidates of all ages may take the UCAT.
Nationality and Residency
Both domestic and international candidates are eligible. Confirm university-specific entrance requirements.
Disabilities and Special Needs
Those with disabilities can request reasonable accommodations during registration, ensuring a level playing field.
Registration Process
Complete the UCAT registration process, adhering to deadlines and requirements for the exam year.
How To Apply For The UCAT Exam? 
Registration for the UCAT is a task undertaken by students themselves, not their educational institutions. The procedure is quite simple and comprises several essential steps:
Typically, registration opens in early June for the upcoming academic year, and there's a specific timeframe during which you must complete your registration to be eligible for the exam.
It's important to note that each applicant can only have one account, and you're allowed to take the exam once per academic year. Attempting to take the test more than once under different accounts is discouraged, and if such duplicity is detected, all your accounts may be invalidated.
Ensuring accuracy in your personal information is crucial. Use your legal name exactly as it appears on the photo ID you intend to present when you sit for the exam. Your name should also match the one on your UCAS application to ensure seamless automatic uploading and availability of results for universities.
After completing the necessary forms, responding to queries, and establishing your profile, you'll receive an email containing a password. This password will grant you access to your account, allowing you to manage your registration and preparation efficiently.
How To Book For The UCAT Test? 
After successfully registering for the exam, the next crucial step is to book your test slot. The booking period typically opens from late June to September, offering candidates a suitable window to secure their preferred exam date. 
While phone booking is an option, the online booking system is both convenient and user-friendly.
In recent times, remote invigilation has also become an option, allowing candidates to take the UCAT from a location of their choice, provided they meet the necessary conditions.
Upon scheduling your exam, you will receive a confirmation email detailing important information such as test timings, examination conditions, and regulations.
It's essential to thoroughly review the Test Centre Exam Rules and ensure compliance with the photo ID policy to ensure a smooth testing experience.
Syllabus For UCAT Exam 
The UCAT syllabus is carefully crafted to assess the cognitive skills vital for success in medical and dental education. Comprising five distinct subtests – Verbal Reasoning, Decision Making, Quantitative Reasoning, Abstract Reasoning, and a Situational Judgment non-cognitive subtest – this exam evaluates a candidate's mental acumen. Each subtest version is randomly selected from an extensive question pool, ensuring equitable difficulty levels. For Indian students preparing for the UCAT, understanding the number of questions in each subtest and the allocated time for each section is crucial.
| | | |
| --- | --- | --- |
| Sub-test | Number of Questions | Timing Per Sub-test |
| Verbal reasoning | 44 | 21 minutes |
| Decision making | 29 | 31 minutes |
| Quantitative reasoning | 36 | 25 minutes |
| Abstract reasoning | 50 | 12 minutes |
| Situational judgment | 66 | 26 minutes |
When Are The UCAT Exams Held 2023?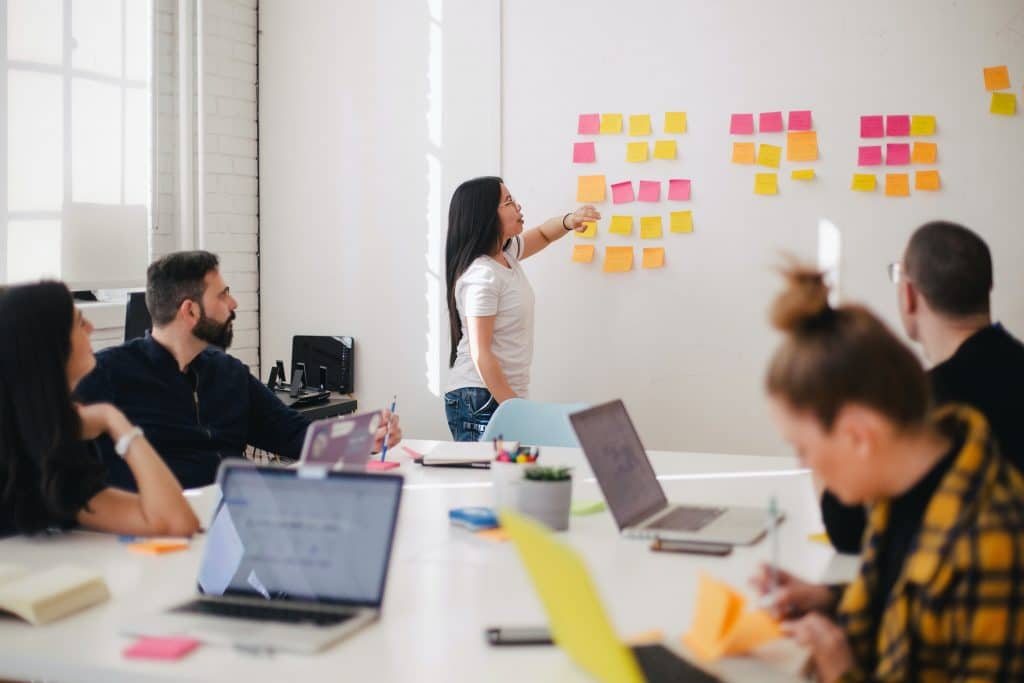 Registration for the examination typically commences towards the conclusion of May or the commencement of June. The UCAT tests are conducted across several dates, commencing from July and persisting until September. Anticipate receiving your examination outcomes in the early stages of November. It is advisable to undertake the UCAT assessment as soon as possible. If you intend to participate in the UCAT examinations it is crucial to acquaint yourself with these essential dates:
UCAT is a standardized test used for medical and dental school admissions.
Preparation for the UCAT exam is essential for success.
Booking your test early can ensure you get your preferred date and location.
Is it Possible to Change the UCAT Test Date?
Yes, it is possible to change your UCAT test date by accessing your UCAT account. To reschedule the exam, whether it's before or after the originally scheduled date, you must provide notice at least 24 hours in advance. Failing to do so will result in incurring an additional registration fee.
Where are UCAT Exams Held In India?
UCAT exams are administered at Pearson VUE centres, which are available both across the United Kingdom and internationally. In India, specific test centres can be found in cities such as Nagpur, Bhopal, Hyderabad, Visakhapatnam, Surat, Mumbai, Bhubaneswar, Chennai, Vellore, Noida, Kolkata, Coimbatore, and various other locations.
Top Universities Accepting UCAT 
When it comes to pursuing a career in medicine, gaining admission to a top-notch university is a paramount goal for aspiring medical professionals. Many prestigious institutions worldwide recognize the significance of the test, making it a crucial part of their admissions process. This introduction will delve into the top five universities globally that accept UCAT exams, shedding light on the importance of comprehensive preparation for aspiring medical students seeking entry into these esteemed institutions.
University of Oxford (UK)
The prestigious University of Oxford, accepting UCAT exams, requires rigorous preparation from prospective medical students. This globally renowned institution values high UCAT scores as an indicator of aptitude and readiness for its esteemed medical programs.
University of Cambridge (UK)
The University of Cambridge, another top-ranking institution, considers its results a crucial part of the application process. Aspiring medical students undergo intense UCAT exam preparation to meet the university's high standards.
Harvard University (USA)
Harvard University, known for its excellence in medical education, accepts UCAT scores as part of the application process. Prospective students aiming for Harvard's medical programs dedicate significant effort to the preparation to secure admission.
University of Sydney (Australia)
The University of Sydney, a leading institution for medical studies, considers UCAT results during its admissions process. The preparation is a pivotal step for students aspiring to join this prestigious Australian university.
Imperial College London (UK)
Imperial College London, renowned for its medical programs, utilizes its scores for assessing candidate suitability. Aspiring medical students undergo rigorous exam preparation to compete for coveted spots at this esteemed institution.
Some other universities that accept the UCAT Test:
University of Edinburgh
University College London
University of Manchester
University of Nottingham
University of Queensland
University of Otago
University of Auckland
University of Leicester
University of Western Australia
University of Birmingham
How Hard Is The UCAT? 
This test, a critical component of medical and dental school admissions, is renowned for its challenging nature. Success hinges on effective preparation due to its unique format and content. It evaluates memory, quick thinking, and problem-solving abilities, demanding specialized training. 
While there are common approaches, individuals must tailor techniques to their strengths. The UCAT's difficulty lies in its departure from conventional exams. It requires not just knowledge but the aptitude to apply it swiftly. Adequate exam preparation, typically spanning eight weeks, is essential. This tests mental endurance, intelligence, planning, and readiness, making comprehensive preparation indispensable for success.
How To Get A High Score On The UCAT? 
To attain a top score on the UCAT, you must approach it differently than traditional exams.
The goal is to unlock your full potential and achieve the highest possible score. Your performance in any area depends on your memory, quick-thinking abilities, and problem-solving skills. To excel in this test, you must ensure that these cognitive abilities are honed specifically for the UCAT tests, with your mind well-equipped with the necessary knowledge and practice to answer the questions.
It's crucial to recognize that the it is fundamentally distinct from the typical exams students encounter. Simply tackling question after question without reflection won't suffice. While there are some common approaches to the questions, you must discover the techniques that work best for you and refine them until you're confident in achieving your highest potential score. 
Strong foundational reading skills are beneficial across all tests, but the ability to speed-read is particularly vital for the verbal reasoning section. Additionally, a solid grasp of good medical practice principles is pivotal for excelling in the situational judgement test, as it serves as a critical indicator of your suitability for university admission.
Preparation and planning are prerequisites for achieving a high score, with many medical students recommending an eight-week timeframe as sufficient. Daily practice is essential, but it should also allow for periods of reflection and experimentation with different approaches. 
The UCAT evaluates your mental stamina, intelligence, and your capacity to plan and prepare effectively. Utilize our planning tools to navigate the extensive online resources, streamlining your journey to focus solely on what's necessary to secure a top UCAT score.
How Do I Prepare For The UCAT? 
Once you've successfully registered and secured your booking for the UCAT, it's crucial to establish a well-structured plan, Here's a recommended approach:
Acknowledge the UCAT's challenging nature and the necessity for adequate preparation.
Familiarize yourself with comprehensive information about the UCAT, encompassing its subtests, time constraints, and question formats.
Delve into in-depth insights for each subtest, exploring various strategies tailored to address distinct question types effectively.
Simulate a complete mock test, adhering to exam-style time constraints, to gauge your performance under realistic conditions.
Afterwards, meticulously assess your areas of weakness and fine-tune your test-taking strategies accordingly.
Focus on the subtest where you perceive your weaknesses lie, practising it until you attain a high level of confidence.
By following this methodical approach, you can maximize your readiness for the exam, enhancing your prospects of success in the test.
Conclusion
The UCAT test is an essential aspect of securing admission to prestigious medical and dental programs. Diligent UCAT preparation is the key to success, as it evaluates not only knowledge but also critical thinking and problem-solving abilities. With thorough UCAT exam preparation, aspiring students can confidently embark on their journey towards a rewarding career in healthcare. So, invest time in UCAT preparation to unlock opportunities for a brighter future in the medical field.
FAQs
When is the UCAT exam held?
The UCAT exams typically run from July to September each year.
How can I prepare effectively for the UCAT test?
Effective UCAT preparation involves thorough practice, mock tests, and utilizing official resources.
Can I reschedule my UCAT test date?
Yes, you can reschedule your UCAT exam by providing at least 24 hours' notice, but failure to do so may result in an additional fee.
Are there any specific UCAT test centres in India?
Yes, UCAT test centres in India are located in cities like Mumbai, Hyderabad, Kolkata, and more.
What is the purpose of the UCAT exam for medical school admission?
The UCAT evaluates cognitive abilities, helping universities assess applicants' aptitude for medical and dental programmes.
Thank you for reading about the "What Is UCAT? A Complete Test Guide 2023" If you're interested in exploring more articles on related topics, we recommend checking out the below articles: