Introduction
Did you know that OFCs or Offsite Facilitation Centers were established by the U.S. State Department with the aim of expediting visa application processing times? Now, that's great news! So, What is OFC Appointment? An OFC appointment is a planned visit to a designated centre, generally done by government entities, to gather biometric information from individuals. Fingerprints, pictures, and autographs are common examples of this information. OFC appointments are critical because they play an important role in a variety of circumstances, including immigration processes, judicial proceedings, and security clearances. Authorities can use them to confirm identities, run background checks, and assure the quality and integrity of the information given.
OFC appointments streamline and accelerate the application process, improving efficiency, security, and regulatory compliance. In this blog, we will answer several questions, such as 'What is OFC Appointment', what it stands for, how individuals can schedule an OFC appointment etc.
What Is OFC Appointment: An Overview
The acronym OFC stands for "Offsite Facilitation Center." OFC appointment means a designated centre where persons are compelled to attend for the collection of biometric information in the context of appointments. Government agencies use these appointments to collect vital information such as fingerprints, pictures, and signatures. OFCs were established to streamline and centralise the biometric data-gathering process, assuring efficiency, accuracy, and security.
While there is no clear historical precedent for OFC appointments, the notion arose in response to the growing demand for standardized and centralized biometric data collecting in different governmental operations such as immigration, visa processing, and security clearances. Hope this gave you a clear idea about 'What Is OFC Appointment?'. Now, let's move to know the purpose of OFC Appointments.
Purpose Of OFC Appointments
OFC appointments are required for various reasons and perform various functions. The primary goal of OFC appointments is to acquire biometric information such as fingerprints, photos, and signatures from individuals. This information is essential for identification verification, background checks, and keeping accurate records.
Conducting OFC appointments has various perks and benefits. It improves security by guaranteeing that the individual submitting an application for a given process is the same person throughout the application. Because biometric data is unique to each individual, it is difficult to falsify or modify.
OFC appointments simplify the application process by centralizing biometric data gathering. This consolidated method decreases administrative overhead by eliminating the need for frequent visits to different sites. It also contributes to a faster overall processing time for apps.
Furthermore, OFC appointments help to improve data accuracy and integrity. Authorities may more accurately verify identities by collecting standardized biometric information, decreasing the possibility of mistakes or fraudulent activity.
How To Schedule An OFC Appointment?
Here are several must-follow steps to book an OFC appointment:
For Online Procedure
Visit the official website of the government agency in charge of OFC appointments.
Look for the OFC appointments area or page.
Register for an OFC account or sign in if you already have one.
Provide the necessary personal information, such as your name, contact, and identity.
Choose your favourite appointment date, time, and location from the available options.
Confirm the specifics of your appointment and submit your request.
You will receive a confirmation message or email with the appointment information.
For Telephonic Procedure
Find the phone number for the agency in charge of OFC appointments.
During the given hours of operation, dial the assigned phone number.
To arrange an appointment, follow the steps or chat with a representative.
Fill out the required personal information and follow any instructions.
Confirm the date, time, and location of your meeting with the representative.
Take down any reference or confirmation numbers that are supplied.
For In-Person Method
Determine the location of the nearest OFC facility or government office that handles appointments.
Visit the office during its regular working hours.
Inform the front desk or receptionist of your plan to schedule an OFC appointment.
Provide the relevant personal information and paperwork.
Follow the staff's recommendations to choose an appropriate appointment slot.
obtain a written confirmation or appointment letter before leaving the office.
Documents Required For OFC Appointment
Valid identifying document (passport, ID card, etc.)
Any special application forms or reference numbers issued by the relevant agency.
Proof of payment or charge, if applicable.
Any additional documents or information requested by the agency, depending on the purpose of the appointment.
What Is The Fee For An Offsite Felicitation Centre (OFC) Appointment?
Certain nations need an OFC (Offsite Facilitation Center) appointment as part of the visa application procedure. It is a phase when candidates must go to a specific location to present their biometric data, which commonly consists of fingerprints and a picture.
There are often no fees associated with the OFC appointment itself in the context of the visa application procedure. The prices for the whole visa application process often include the charges for the biometric services. The processing of both biometrics and consular documents is often included in the application cost for visas.
Where Are Offsite Felicitation Centres Located In India?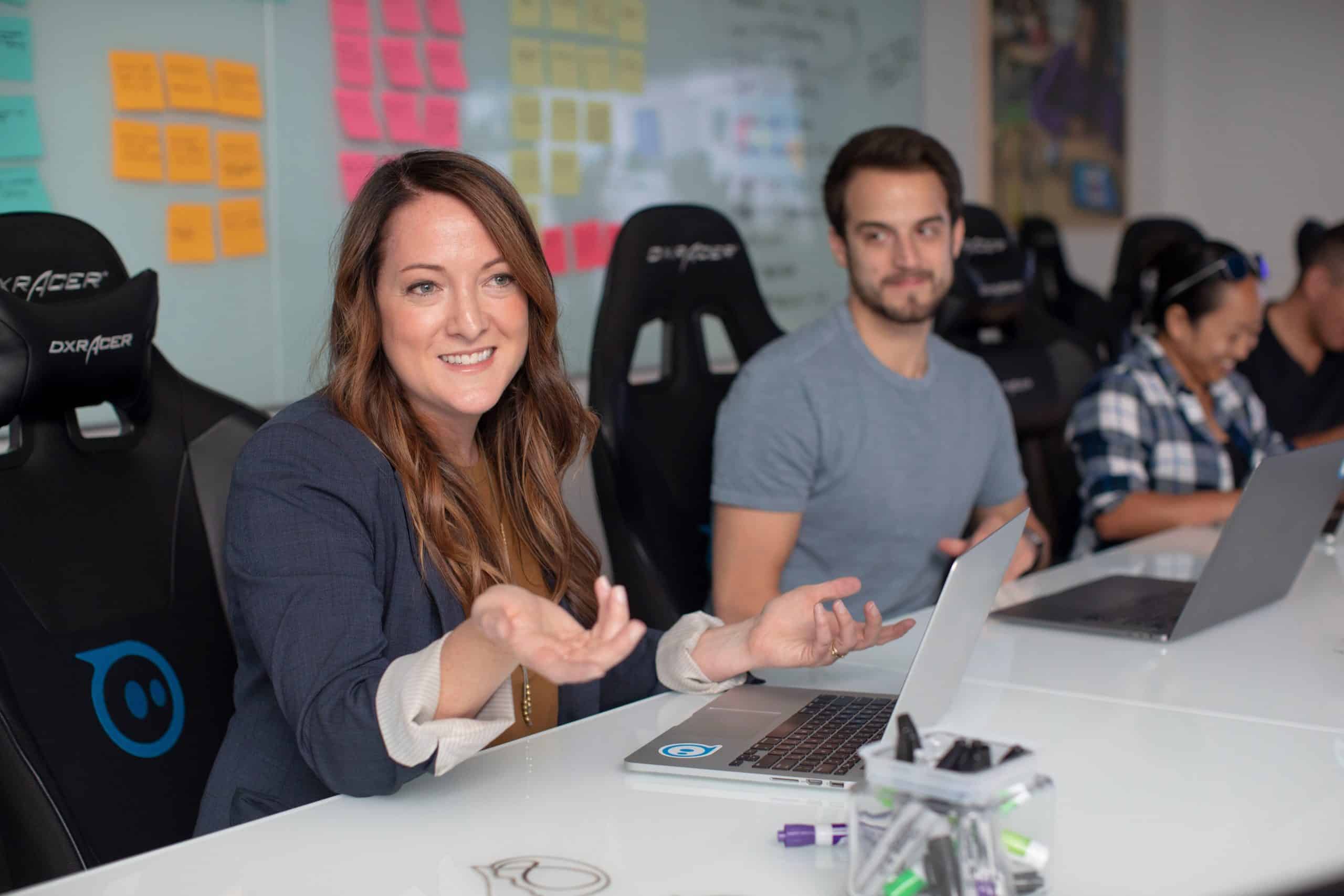 In India, metropolitan cities like Mumbai, New Delhi, Hyderabad, Chennai, and Kolkata have Offsite Felicitation Centres where applicants can choose the nearest centre.
Below is the address information for Offset Facilitation Centers (OFCs) in India:
Mumbai, Maharashtra: Trade Center, Ground Floor, G Block, BKC, Bandra East, Mumbai – 400051
Kolkata, West Bengal: Jasmine Tower, 31, Shakespeare Sarani (1st Floor), Kolkata 700017.
Chennai, Tamil Nadu: Good Shepherd, No 82, Kodambakkam High Road, Nungambakkam, Chennai 600034.
Hyderabad, Andhra Pradesh: 1-8-384/385, Gowra Grand, S.P. Road Begumpet, Secunderabad 500003.
New Delhi: S – 1 American Plaza, International Trade Tower Nehru Place, New Delhi 110019.
What To Expect During An OFC Appointment?
The following are the process and procedures that might expect during an OFC appointment:
Upon arrival, individuals will be asked to provide their appointment confirmation or reference number. The centre's personnel will confirm the appointment information.
Individuals may be required to present identification documents such as a passport or ID card to validate their identity and appointment eligibility. It is critical to provide the necessary identity documents as instructed by the agency.
The primary goal of the OFC appointment is to acquire biometric data. Typically, this entails collecting fingerprints, taking an image, and acquiring a digital signature. Trained staff members will guide individuals through the procedure to guarantee correct data collection.
It is critical to follow any directions given by the personnel during the visit. This might involve specified postures for photographs or finger positioning for fingerprinting.
Following the gathering of biometric data, individuals may get an appointment confirmation or a receipt indicating the successful completion of the process.
What happens After OFC Appointment?
After completing the OFC process, you have to attend a visa interview at your local embassy. Once the interview is done, you'll return to the OFC centre to collect your passport. If your visa application is approved, you must provide a printed hard copy of the visa application to obtain your passport.
Some candidates qualify for a visa interview waiver and are not required to provide fingerprints. Instead, they need to submit the necessary documents at a "Drop Box" facility. Eligible candidates include those under 14 or over 80 years old, applicants renewing visas in the same category, and those with visa categories A-1, A-2, G-1, G-2, G-3, G-4, C-3, or NATO.
Tips For A Successful OFC Appointment
Checking Appointment Details: Double-check that you have the exact appointment date, time, and place. Check any particular instructions or needs supplied by the agency once again.
Documents Required: Bring the identity documents required by the agency. A valid passport or ID card is usually required.
Dress code: Be respectfully attired and follow any stated dress code rules. Avoid wearing accessories or objects that may interfere with the capture of biometric data, such as hats or sunglasses.
Time Management: A few minutes before your planned appointment, arrive at the chosen OFC centre to allow for any necessary check-in processes.
Be prepared to submit any additional papers or information that may be needed during the session. Depending on the purpose of the appointment, these might contain application forms, reference numbers, or evidence of payment.
Do's And Don'ts To Follow For OFC Appointment
Following these dos and don'ts will help you have a successful and stress-free OFC visit.
| | |
| --- | --- |
| DOs | DON'Ts |
| Arrive early | Don't be late |
| Bring necessary documents | Don't forget the required documents |
| Dress appropriately | Don't violate dress code guidelines |
| Be prepared | Don't go without knowing the process |
| Follow instructions | Don't ignore staff instructions |
| Stay calm and patient | Don't panic or rush |
| Ask questions | Don't hesitate to seek clarification |
| Keep important details in mind | Don't overlook appointment details |
| Respect the facility and staff | Don't disregard rules and regulations |
Conclusion
An OFC appointment is a planned visit to a designated location where people present biometric information for identification and verification. This procedure is critical in a variety of settings, including immigration and visa applications. Individuals may traverse the application process more quickly and contribute to a streamlined and safe system by knowing the significance of an OFC appointment. We hope all this information answers all your queries related to "What Is OFC Appointment".
FAQs
What is An OFC Appointment?
An OFC appointment is a planned visit to a designated location where individuals supply biometric information, such as fingerprints and pictures, for identification and verification reasons.
What is the difference between OFC and VAC appointments?
The distinction between an OFC and a VAC appointment is based on their separate roles in the visa application process. OFC appointments largely include collecting biometric data, whereas VAC appointments entail submitting visa application paperwork.
What is the meaning of the OFC appointment in Dropbox?
When using the Dropbox filing method for visa applications, an OFC appointment refers to organizing a visit to the specified centre for biometric data collection.
What is the OFC visa appointment?
An OFC visa appointment is a scheduled visit to an Offsite Facilitation Center, where people supply biometric information such as fingerprints and pictures as part of the visa application process.
What is the OFC appointment for a US visa?
A scheduled visit to a designated location where persons supply biometric information, such as fingerprints and pictures, as part of the visa application process is referred to as an OFC appointment for a US visa.
What should I take to the OFC appointment?
You should bring essential identity papers (e.g., a passport), appointment confirmation, and any other documents specified by the relevant agency, such as application forms or reference numbers, to an OFC appointment.
Thank you for reading about "What Is OFC Appointment." If you found this topic interesting, we encourage you to explore similar articles on our platform to further enhance your knowledge on related subjects.