The University of Derby (formerly Derby College of Art and Technology or simply Derby College) is located in the heart of England, built on the region's heritage of innovation to provide industry-relevant, expert teaching, from the foundation and undergraduate degrees to postgraduate studies and research. Rated Gold in Teaching Excellence and Student Outcomes Framework.
The University of Derby is home to students from over 100 countries around the world, making them part of a diverse, international community. The University of Derby is known for being the UK's best modern multicultural learning university and the Top 10 in the world for the international student learning experience, according to the International Student Barometer 2018. They were nominated for the University of the Year at the United Kingdom Social Mobility Awards 2020 and Higher Education Institution of the Year at the 2020 NEON (National Education Opportunities Network) Awards.
Over the last ten years, GBP 200 million has been invested in university facilities, providing students with access to exceptional learning environments, including the National Hospital, the Forensic Training Centre, the Crown Court Room, the Film and Music Studios and the Sports and Fitness Centre.
University Of Derby Location
The University of Derby is located in the heart of England on Kedleston Rd, Derby DE22 1GB.
University Of Derby Ranking
In 2022, The University of Derby was ranked 1001st – 1200th in QS World University Rankings, 601st – 800th in the Times Higher Education (THE) Rankings and 59th in the Guardian University Rankings.
Alumni
Some notable alumni of the University of Derby are:
Ritesh Anand – MSc in Strategic Management – founder of Invictus Capital, Zimbabwe, an integrated financial services company with a primary focus on Africa.
Paul Cummins – BSA (Hons) Craft – an internationally acclaimed artist whose work has been shown at Chatsworth House, London Olympic Park and the Tower of London.
Edward Hogan – BA (Hons) Creative Writing and English – a critically acclaimed and award-winning author.
Khumbo Kachali – MSc in Strategic Management – Vice President of Malawi.
Fazane Malik – BA (Hons) Fashion Studies – is running its own fashion label, which has been recognised as an Independent Designer of the Year 2013.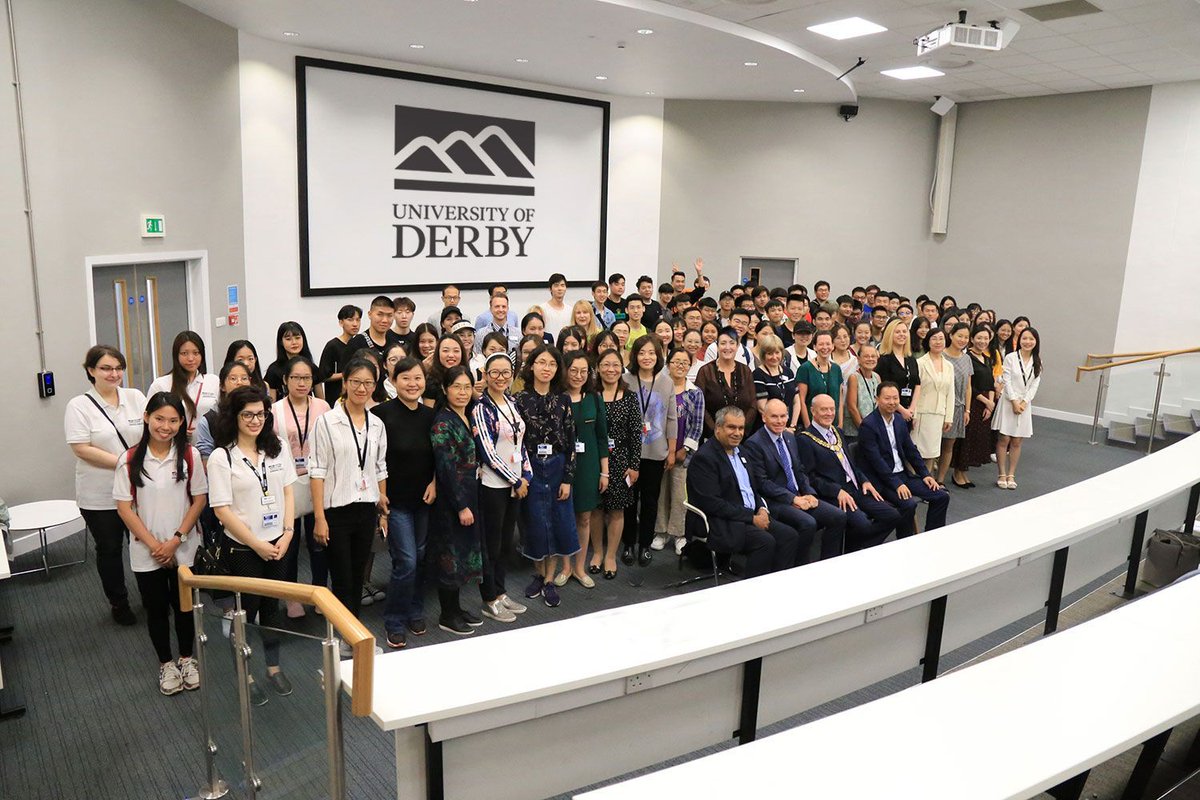 Job Perspectives
Whatever their area of interest, the university's professional qualifications, career support and links to the industry will help students achieve their goals.
All students have access to the Careers and Employability Service of the University, which can be used up to three years after graduation. This service provides support and guidance to help students develop their wider skills.
University Of Derby Courses And Lecturers
Derby University has a growing reputation for high-impact, high-profile research that informs its teaching. Expert academics at the University of Derby are of extremely high calibre and bring with them a wealth of industry experience.
Students can choose from a variety of professional qualifications, from MBA and LLM to a variety of teacher training options. Alternatively, online courses provide flexible study, allowing them to continue to work while obtaining their qualifications.
Courses are developed in partnership with employers and industry bodies to provide students with skills that are relevant to today's workplace. Investments and work-based projects will give them a professional edge and, in many cases, students can tailor their postgraduate studies to their specific career needs.
Courses include ACCA and CIPS accredited qualifications, stand-alone modules for health or education professionals (which provide transferable university credits), workshops, online short courses, free online courses and environmental science and psychology qualifications.
If students are interested in studying for a PhD in order to progress academically or advance their careers, the university offers opportunities across a wide range of disciplines.
Accommodation
If students move to Derby for a postgraduate course, the University of Derby Residence Halls provides a convenient base, close to the city or city centre and within easy reach of university facilities. Students can also rent a private property with or on their own and can find the right place through the university's registered private housing scheme.
Installations
The university has a lot of state-of-the-art facilities across its three campuses. From learning spaces in five libraries to state-of-the-art facilities and a modern sports centre, there's everything students need to get the most out of their studies.
City Life
Derby is a thriving city full of culture and close to the countryside, with stunning parks and lots of museums and galleries to visit. There is also an expanding art scene and art events around the city, such as the sketching club. Students can visit exhibitions and take part in film screenings throughout the week.
When it comes to shopping, there is a wide choice of high street brands and independent shops, based in the Cathedral Quarter.
Students can enjoy a variety of bars, pubs and restaurants throughout the city, as well as clubs, live music venues, multiplex cinemas and other leisure activities, including the University's own Derby Theatre.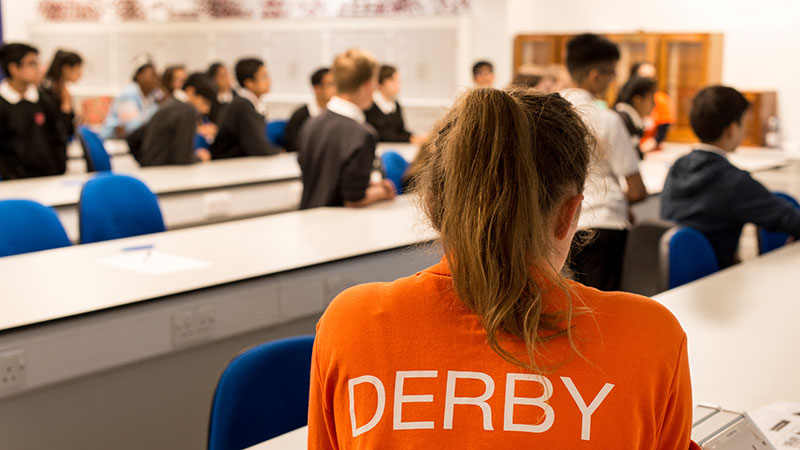 Club And Companies
The University of Derby offers more than 150 clubs and societies, from sports clubs to groups of enthusiasts. There are also a number of volunteer opportunities available, as well as student newspapers, TV channels and radio stations, which encourage budding journalists to create and share content across all three platforms.
Fees
Students who plan to study at the postgraduate level will need to ensure that they have considered how to pay for their studies. Derby's postgraduate courses are competitively priced and include all essential facilities and activities.
Scholarships
Depending on where students usually live and what they plan to study, they may be eligible for funding. The University of Derby has a range of scholarships and discounts available to international students, offering a reduction in fees during the first year of study. Scholarships are awarded on the basis of an application for study; there is no separate form to be completed. All applications from eligible students will be considered as scholarships by the International Admissions Team. Students will be notified if they have been awarded a scholarship when an offer has been made and the discount will apply to the remaining fees.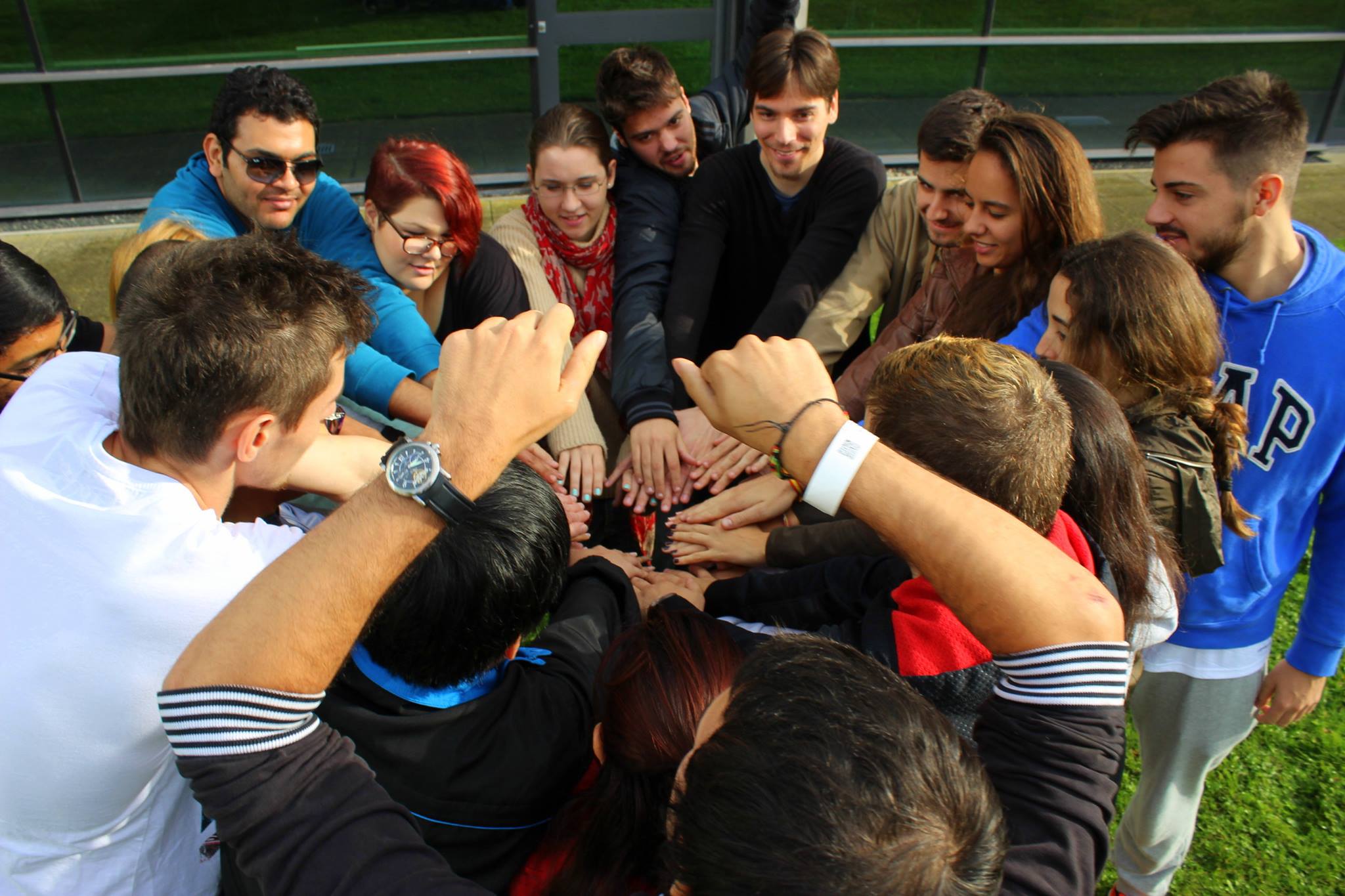 Academic Strength
The University of Derby is renowned for its high-quality, research-based teaching. The University of Derby has a higher staff-to-student ratio than most universities, ensuring that students have dedicated time and support during their studies.
A number of Master's degrees are available, including:
Master of Fine Arts (MA)
Master's degree in science (MSc)
Master of Business Administration (MBA)
Masters of Laws (LLM)
Master's of Research (MRes)
Planning to study in England? Don't forget to read our blogs: