Introduction
Exeter is a beautiful historical city surrounded by a breathtaking coastline and rural scenery. Students Life in Exeter will never be bored thanks to its extensive student population, lively atmosphere, and variety of enjoyable activities.
This warm and welcoming city in the South West boasts both historic landmarks and contemporary conveniences. Along with a Gothic Cathedral, Roman Ruins, and Cobbled Streets, you'll find the Exeter Quayside, a well-liked riverfront spot to unwind in the sun, eat delectable food, browse in local boutiques, and take boat rides. In this blog, you will get a detailed understanding of the student life in Exeter, how is the academic life of students in Exeter, what are places one can go to while studying in the city and much more.
Why Should You Study In Exeter?
Exeter boasts an array of reasons why it stands as one of the best cities for students to immerse themselves in a transformative academic journey. In this comprehensive guide, we delve into the top six reasons why Exeter is the ultimate haven for students seeking an unparalleled educational experience.
Academic Excellence in a Historic Setting
Nestled in the heart of Devon County, Exeter is renowned for its world-class educational institutions. The city is home to the prestigious University of Exeter, a hub of academic excellence that offers a diverse range of courses. With a history dating back to the Roman era, the university's stunning campus seamlessly integrates modern facilities with historic architecture, providing an inspiring backdrop for intellectual growth.
Enriching Student Life and Culture
Experience is the perfect balance between academics and cultural immersion in Exeter. The city's vibrant atmosphere is fueled by a plethora of galleries, theatres, and music venues, ensuring that students can indulge in artistic pursuits beyond the classroom. From the Exeter Phoenix arts venue to the Royal Albert Memorial Museum, the cultural scene in Exeter is a dynamic canvas waiting to be explored.
A Picturesque Landscape to Explore
Nestled amidst the captivating landscapes of Southwest England, Exeter offers students the opportunity to bask in the beauty of nature. The city is a gateway to the stunning Dartmoor National Park, where outdoor enthusiasts can embark on hikes, cycling trails, and nature walks. The serene River Exe flows through the city, providing the perfect backdrop for relaxation and reflection.
Rich History and Architectural Marvels
Steeped in history, Exeter seamlessly merges its medieval past with modernity. The city's iconic Gothic cathedral, Exeter Cathedral, stands as a testament to exquisite architecture and offers a glimpse into the region's past. Quaint cobbled streets, charming cafes, and historic buildings create an enchanting ambience that transports students back in time.
Thriving Student Community
Exeter's warm and welcoming community ensures that every student feels right at home. With a diverse range of clubs, societies, and student organizations, forging meaningful connections is effortless. Engage in intellectually stimulating discussions, cultural exchanges, and collaborative projects with peers who share your passion for learning.
Quality of Life and Well-Being
Studying in Exeter isn't just about academics; it's a holistic experience that prioritizes well-being. The city offers a myriad of wellness centres, green spaces, and recreational facilities to ensure that students maintain a healthy work-life balance. Whether you're practising yoga by the river or exploring local farmers' markets, Exeter encourages a well-rounded and fulfilling lifestyle.
The University Of Exeter
The University of Exeter, located in the historic city of Exeter in the United Kingdom, stands as a testament to academic excellence and a commitment to fostering innovation and intellectual growth. With a rich history dating back to 1955, the university has evolved into a prestigious institution renowned for its world-class education, cutting-edge research, and outstanding facilities.
Ranking And Reputation
The University of Exeter consistently ranks among the top universities both nationally and internationally. It's academic programs and research endeavours have garnered recognition and praise, placing it in the upper echelons of global educational institutions. The university's strong emphasis on research and teaching has resulted in its inclusion in various prestigious university rankings, reflecting its dedication to maintaining high standards of education.
State-of-the-Art Facilities
The university boasts state-of-the-art facilities that cater to the diverse needs of its students. From modern lecture halls and libraries equipped with an extensive collection of resources to advanced laboratories and research centres, students have access to a comprehensive learning environment. The campus is designed to promote collaborative learning, creativity, and personal development, providing students with all the necessary tools to excel in their academic pursuits.
Distinguished Faculty
The University of Exeter prides itself on its dedicated and accomplished faculty members. These experts bring a wealth of knowledge and experience to the classroom, contributing significantly to the quality of education provided. The faculty's commitment to teaching, combined with their active involvement in research, ensures that students receive a holistic and up-to-date education that prepares them for success in their chosen fields.
Cost Of Living In Exeter As A Student
Here is a detailed structure on what will the various expenses a student will face while their halt in Exeter.
| | |
| --- | --- |
| Items | Cost Per Month |
| Off-Campus Accommodation | £512 |
| On-Campus Accommodation | £600 |
| Groceries | £56 |
| Food | £348 |
| Utilities | £190 |
| Clothes | £34 |
| Entertainment | £40 |
| Transportation | £60 |
| Total Cost of Living with On-Campus Accommodation (Per Month) | £1,328 |
| Total Cost of Living with Off-Campus Accommodation (Per Month) | £1,240 |
Student Accommodation In Exeter
When it comes to securing top-notch student accommodation in Exeter, options abound to suit diverse preferences. Here's an overview of the three main types of housing available-
Student Housing
These accommodations boast modern designs and a cosy ambience.
En-suite rooms are perfect for those seeking shared spaces, while studio rooms offer enhanced privacy.
Enjoy an array of top-tier amenities and utilities.
Conveniently located within 3 miles of the city centre, with a few situated up to 20 miles away.
Private Apartments
Offering luxury in terms of privacy, space, and facilities.
Ideal for students desiring an entire apartment to themselves.
Private apartments provide a serene and independent living experience.
University Halls
On-campus accommodation options cater to a variety of needs.
A mix of shared and single rooms, offering a diverse range of living arrangements.
University halls present a chance to immerse yourself in the campus community.
Student Life In Exeter
Student life in Exeter is vibrant and enriching, characterized by a blend of academic excellence, a thriving social scene, and stunning natural surroundings. From bustling campuses to a plethora of clubs and societies, and access to beautiful countryside, Exeter offers an unforgettable student experience. Mentioned below are some reasons that attract international students to pursue their education in Exeter.
Inclusive Environment- Exeter offers a warm and inclusive atmosphere, easing the transition for international students and promoting a sense of belonging.
Academic Excellence- The University of Exeter is globally recognized for its high-quality education, ensuring international students receive top-notch learning opportunities.
Manageable Size- The city's compact nature enables easy exploration and enhances safety, allowing international students to adapt to their new surroundings quickly.
Cultural Diversity- A plethora of student clubs and events provide a platform for cultural exchange, helping international students forge connections and friendships from around the world.
Enriching Lifestyle- Exeter's mix of historical charm and modern amenities creates a balanced lifestyle, enriching international students with both academic and personal growth opportunities.
Top Places To Explore As A Student In Exeter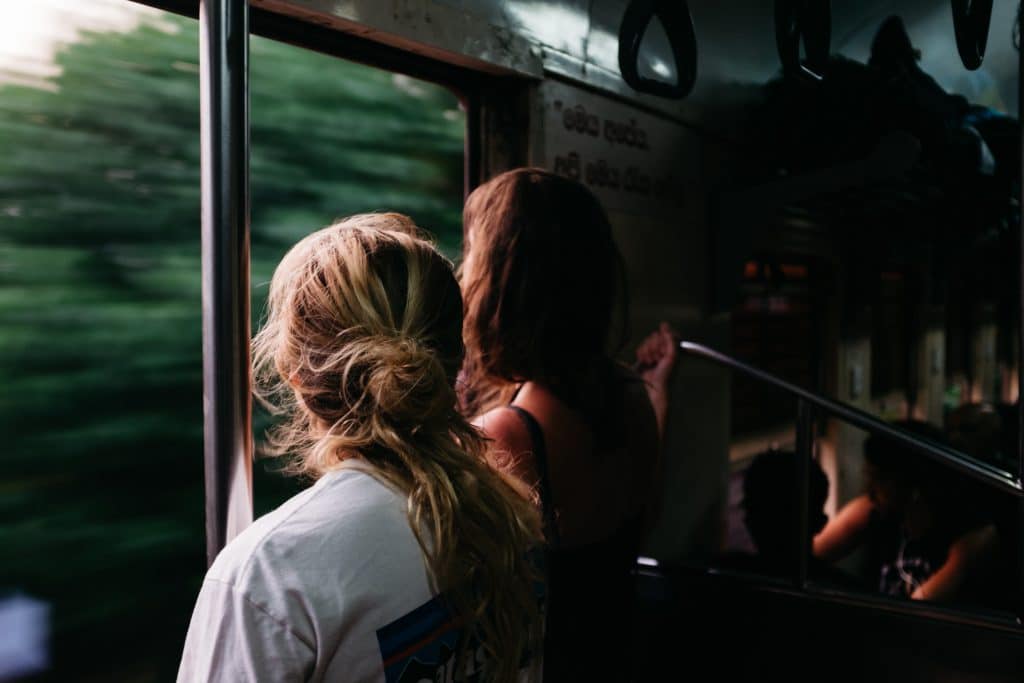 If the University of Exeter is your preferred university, you will be relieved to know that there are lots to do and see in and around the city, which is located in the heart of Devon. The University of Exeter has received a very good 4.3/5 in our student rankings, in large part due to the active city life. Here are the best places a student should visit in Exeter.
Exeter Cathedral- The majestic Gothic architecture in this cathedral is perfect if you need a study break. Take a guided tour to learn more about this 900-year-old cathedral and how it became such a well-known tourist destination if you wish to explore it in greater detail. For everyone's enjoyment, the cathedral also hosts a variety of activities, like art exhibitions.
The Quay- Come down to the Quay if you want to make the most of your stay in Exeter. Exeter Quayside has it everything, whether you're interested in outdoor dining, spending some of your student loan money, or participating in water sports. When your relatives come to visit you, there are some fantastic little coffee shops to visit with friends or family-friendly eateries. Along with restaurants by the sea, there are lots of adorable little boutique stores where you may spend some time perusing.
The Old Firehouse- One of Exeter's top ale and cider pubs, The Old Firehouse is an excellent spot to start a night out or stop by for a bite to eat in between classes. The pizzas served here will likely be the biggest you've ever seen, so be prepared to take some home.
Princesshay- You will have a wonderful time spending all your money here because it is home to more than 70 of your favourite high street brands as well as some fantastic little independent shops.
Chococo- If you're searching for some incredible homemade chocolates to gift yourself or someone else, check out this location on Gandy Street. Along with the toasties, scones, and cakes that are offered, you can consume additional light fare. Of course, you can indulge in some delectable hot chocolates produced with only pure chocolate in the flavours of milk, white, or black to keep warm.
Healthcare Facilities In Exeter
In the UK, the National Healthcare System (NHS) extends its supportive hand to students across the country, providing them with free healthcare services. As a full-time student, you can acquire an NHS card through a local hospital. This card becomes your key to accessing cost-free checkups and medical assistance. This advantageous provision guarantees that students can focus on their physical well-being without the burden of expenses, fostering a favourable and caring academic journey.
Transportation In Exeter
Efficient Bus Network- Exeter boasts a well-connected and reliable bus network that covers the entire city, making it easy to get around without a personal vehicle.
Exeter Central Station- The main railway station, Exeter Central, offers train services to various destinations, enhancing connectivity to neighbouring towns and cities.
Cycling-Friendly Infrastructure- With dedicated bike lanes and cycling paths, Exeter encourages eco-friendly transportation options, allowing residents to cycle conveniently.
Park and Ride- The city offers park-and-ride facilities on the outskirts, allowing commuters to leave their cars and use public transport for the rest of their journey.
University Bus Services- Exeter's universities offer specialized bus services for students, providing convenient transportation to and from campuses.
Taxi Services- Taxis are readily available and offer a flexible mode of transport for those seeking door-to-door service.
Walking-Friendly City- Many parts of Exeter are pedestrian-friendly, making walking a viable option for shorter distances, especially within the city centre.
Conclusion
Exeter unquestionably shines as the ultimate student destination. Its vibrant student life in Exeter fosters diverse connections and endless opportunities, ensuring an enriching experience. For international students, living in Exeter is twice as rewarding, offering a welcoming community and a nurturing environment. Exeter is undeniably the pinnacle of holistic student living.
FAQs
1. Is it expensive for students to live in Exeter?
Compared to living in London, Leeds, or Liverpool, Exeter has a 30% lower cost of living. Although, it completely depends on the lifestyle you follow.
2. Is Exeter good for international students?
Yes, Exeter is an excellent place to study. The University of Exeter and Exeter College are two top universities located in the city. Both of these universities provide a broad selection of courses and high-quality education. The city is also renowned for its warm environment, fascinating past, and stunning surroundings.
3. What is student life like in Exeter?
Student life in Exeter is dynamic and vibrant, offering a perfect blend of academic excellence, cultural diversity, and numerous extracurricular activities.
4. Are there ample opportunities for social engagement in Exeter?
Absolutely, Exeter boasts a bustling social scene with clubs, societies, and events that cater to a wide range of interests, ensuring an active and engaging student life.
5. How does Exeter support international students' adjustment?
Exeter is dedicated to the well-being of international students, providing comprehensive support services, orientation programs, and a friendly community to help them seamlessly integrate into student life in Exeter.
You can also visit similar pages like: