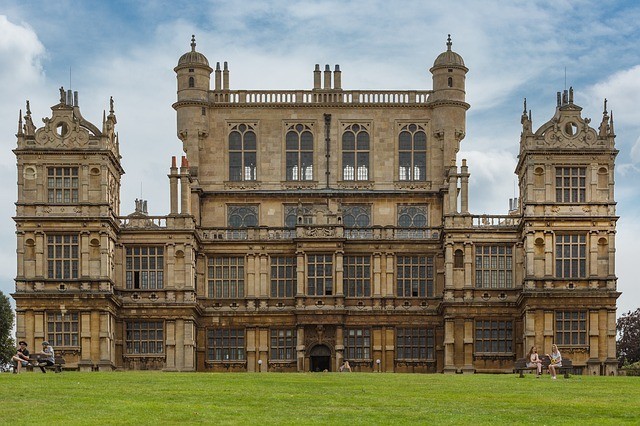 Living in the dormitories is a massive part of the student living experience, but living alone without your support system can be very dismaying. It will be an experience for sure, especially for those who have never done household chores or shopped for groceries. You will find yourself being familiar with the nitty-gritties of housekeeping. Living in student housing in Nottingham will surely be an experience you won't soon forget, this experience will give you the confidence to be indeed independent and self-reliant.
Choosing Nottingham as your student destination would not disappoint as it is a tourist destination, it received the second-highest amount of overnight tourists in the Midlands Region. Nottingham has had ties with lace-making since the 1700s, the leading bicycle manufacturer Raleigh, one of the best places to stay in Nottingham since its conception in 1885, and British Cigarettes started rolling in 1877 till Imperial Tobacco Co. closed its doors in 2016. Nottingham has been a fortuitous business location for many companies for a long time.
Nottingham is not just known for its business acumen but also for its love of story weaving, the world-famous legend of the benevolent Robin Hood has roots in the city in the form of the corrupt Sheriff of Nottingham who played an unprecedented villain to our mighty Robin Hood. In 2015 UNESCO declared it the "City of Literature". The accolade reflects Nottingham's literary heritage, with Lord Byron, D. H. Lawrence and Alan Sillitoe having ties to the city, as well as a contemporary literary community, a publishing industry and a poetry scene. Let's start this guide on student housing in Nottingham by first understanding the various universities & the cost of living in the city.
Universities In Nottingham: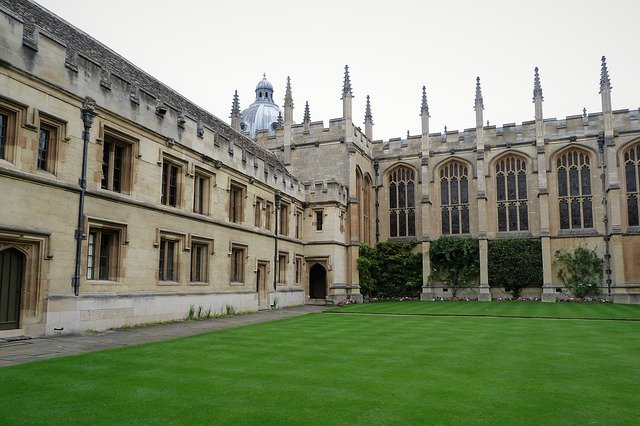 Education is one of the predominant reasons for one to move out of their home. We want to study at the best universities the world has to offer, but sometimes we are confused by the number of choices presented to us. Here are some of the universities where you can find student housing in Nottingham along with all the other facilities that one must look for.
Nottingham Trent University– It is ranked #501 in QS World University Rankings 2023 and #801 in the Times Higher Education World Ranking 2023. Nottingham Trent University is a leading public research university in Nottingham, England. It was founded as a new university in 1992 by Trent Polytechnic. Its roots go back to 1843 with the establishment of the Nottingham Government School of Design which still exists within the university today.
The University of Nottingham– It ranks #114 in the QS World Ranking 2023 and #130 in THE World Ranking 2023. It's Nursing, Pharmacy & Pharmacology, Education & Training, English Language & Literature and Veterinary Science subjects are ranked in the top 50 in the world ranking. The University of Nottingham is a public research university in Nottingham, United Kingdom. It was founded as University College Nottingham in 1881 and was granted a royal charter in 1948. It has three campuses Jubilee Campus, Park Campus and Sutton Bonington Campus.
Cost Of Living In Nottingham:
Budgeting is essential no matter what stage of life you are at. Maintaining a budget is especially important if you are a student, your student housing in Nottingham, travel expense, groceries, etc. The UK cities are anyways expensive to live in, some more than others but costly nonetheless. The average cost of rent per month depends on whether the apartment is in the city centre or outside and how many bedrooms it has, how luxurious it is. Rent per month is anywhere from £464 to £480 per month.
The monthly costs will also depend on if you are cooking in or eating out, this will make a significant impact on your monthly budget. The groceries will cost around £60 per month for basic food items, whereas if you choose to eat out a meal at a franchise like McDonald's will cost you around £5, a meal at an inexpensive restaurant will cost you around £11 and a three-course meal at a mid-range restaurant for two will cost you around £40.
Travelling has to be included in your budget as it will be a significant expense too. Normally a single person can expect to spend £91 monthly on travelling cost which can be cut down marginally if you make use of your student cards everywhere.
Basic Utilities will cost around £104 per month. The monthly rental of a fitness club will cost you around £27 and a cinema ticket for an international release will cost you around £10.
Student Housing In Nottingham:
Student accommodation in Nottingham or any city is an essential aspect that is on every student's to-do list while planning on moving out for education purposes. There are a lot of concerns regarding where a student should reside. Here are a few places that UniAcco provides where a student can comfortably live within a highly secure building surrounded by fellow students.
iQ Exchange – iQ Exchange student housing in Nottingham is ideal for students at the University of Nottingham and Nottingham Trent University. Students can choose from a wide variety of fully furnished en-suite rooms and studio rooms. Irrespective of your room choice, expect a WiFi connection, a bed and a wardrobe. Students can also make sure of the communal amenities like the common room with TV and indoor games, a laundry room, bike storage and much more.
iQ NewLand House – iQ NewLand House is really popular among students in Nottingham because they offer high quality studio rooms and two bed apartments. Apartment facilities all-inclusive utility bills, a WiFi connection, a fridge, an electric stove, a television, a microwave and free laundry. Communal amenities include CCTV security system, a garden, social events, contents insurance, a communal area and a study area.
Hydrogen -This student housing in Nottingham provides en-suite rooms and studio rooms. Irrespective of the room choice you make, a high-tech kitchen, a Wi-Fi connection and a common room with a large TV and seating area will be provided. There is a 24/7 on-site staff available at the beck and call of students. This property offers it's residents several amenities like study space, on-site laundry facilities, and outdoor courtyard. It is also registered with ANUK and National Code.
Trinity Square– This Nottingham uni accommodation provides en-suite rooms and studio rooms. Irrespective of the room choice you make, a high-tech kitchen, a Wi-Fi connection and a common room with a large TV and seating area will be provided. There is a 24/7 on-site staff available at the beck and call of students. This property offers it's residents several amenities like study space, on-site laundry facilities, and outdoor courtyard. It is also registered with ANUK and National Code.
Nottingham 2– This student housing in Nottingham provides en-suite rooms, studio rooms and apartments. Irrespective of the room choice you make, a high-tech kitchen, a Wi-Fi connection and a common room with a large TV and seating area will be provided. There is a 24/7 on-site staff available at the beck and call of students. Residents can enjoy amenities like the gym and the outdoor courtyard. It is also registered with ANUK and National Code.
Vita Student Station Street– Situated on Nottingham Station Street, Vita Student, provides a premium student living experience. The accommodation offers a great link to transportation services for students studying at the University of Nottingham and Nottingham Trent as it is just next to the Nottingham tram and train station. The apartments offer fully furnished rooms, outdoor terrace areas Juliette balconies, exclusive coffee lounge, private cinema room. Covering all the necessary and modern amenities, the residence also features 24/7 CCTV surveillance and on-site security team at the doorstep to ensure safety and comfort. There are many student-friendly bars nearby to have a great weekend. Find your way to the best restaurants in Nottingham and cafes or go on a shopping-spree or hop on to the nearby Tesco Express to stock up on your groceries and snacks. The Vita Student Housing Nottingham has an endless list of offerings and provides the best university experience.
[Also Check – student accommodation near clifton campus nottingham]
Laceworks– The Laceworks is located at Queen's Road, Nottingham. This Student room Nottingham is situated between the University of Nottingham and Nottingham Trent University. It believes in hardworking students who deserve the best. So they have developed a modern and sophisticated environment at Laceworks for the students. The Laceworks provides students with all the necessary amenities and facilities like On-Site Gym, Fully Furnished Rooms, Double Beds, Private Bathroom, Private Kitchen, TV, Wi-Fi, Inclusive Utility Bills, Communal laundry, 24hr reception, Group & Individual Study Areas, Cycle Storage, Games zone, Parcel Storage room, Laundrette, Mezzanine level quiet sector and Coffee Shop Style Social Spaces. The Distance to reach Nottingham Trent University and the University of Nottingham by walk, it is 13-33 mins, by train it is 10-24 mins. You can visit the places like the City of Caves, Royal Concert House, Nottingham Playhouse and the Independent Cinemas.
Talbot Street– The brand new student accommodation at Talbot Street is set to give an excellent and luxurious standard of living. They have a wide range of amazing en-suite serviced apartments and stunning student studios in Nottingham. It is located just a 5-minute walking distance from Nottingham Trent University and a 15-minute bus ride away from the University of Nottingham. At Talbot Street, Study Inn has redefined the student living experience with a never-ending list of amenities. You will be benefited from a wealth of social spaces at the property. To help you stay fit, they offer state of an art gym. Unwind from all the stress and get a rejuvenating experience at the on-site Spa. They also have an exclusive cinema and gaming lounge to hang out and spend quality time with your friends. All the studio rooms are fully furnished. They feature a well-equipped kitchenette, bathroom, study space, Wi-Fi and free cleaning service. Talbot Street has a dedicated on-site maintenance team and 24-hour security to ensure your stay is safe and sound. At Talbot Street, you will witness fantastic nightlife and lots of restaurants and cafes just a short walk away. Visit the Rock city to have a great night or catch a play at the Theatre Royal and Royal Concert Hall.
Lace Market Studios– This is a secure studio accommodation in Nottingham with 24*7 staff and CCTV cameras. This student accommodation proffers studio apartments. A laundry room is provided to reduce students' everyday hassle. The University of Nottingham is a 9-minute drive away, and Nottingham Trent University is a 12-minute walk away. Lace Market Tram Stop is a 5-minute walk away. There are numerous bus stops in the vicinity. A 10-minute walk is all you need to get to your choice of restaurant and bar/pub. There are three hospitals within a 15-minute driving distance. A projector is provided for gaming.
Clarendon Street– Located in the heart of Nottingham, the Clarendon Street accommodation offers 200 rooms in a wide range of varieties. The ultra-modern Nottingham student accommodation studiois situated just at a 5-minute walking distance from Nottingham Trent University and a 15-minute bus ride away from the University of Nottingham. A city-centre location provides easy transportation links including Clarendon bus station and Nottingham Railway Station just a few steps away. All the studio apartments offer comfortable luxurious living with double beds, TV, Wi-Fi, en-suite bathroom, well-equipped kitchenette, study room and living areas. There is also an on-site gym to help you stay fit and big communal lounges with Sky TV and Console games. Clarendon Street student accommodation provides various hassle-free services, including laundry and cleaning services. There are an on-site maintenance team and 24-hour security with a CCTV camera to ensure that your stay is safe and sound. Living in Nottingham city centre will give you access to lots of restaurants, cafes and bars. Visit the Tap & Tumbler with your friends to experience a great nightlife. Some nearby attractions include The Wollaton Hall, Creswell Crags and Edwinstowe village.
Best Properties in Nottingham for Students
Transport In Nottingham:
Nottingham has an award-winning public transport system, including the largest publicly owned bus network in England and is also served by Nottingham railway station and the modern Nottingham Express Transit tram system. To the west lies Derby, separated by the M1 motorway.
Air- Nottingham is served by East Midlands Airport (formerly known as Nottingham East Midlands Airport until it reverted to its original name), near Castle Donington in North West Leicestershire, just under 15 miles (24 km) south-west of the city centre.
Railways– Nottingham Station, the second busiest railway station in the Midlands for passenger entries and exits, provides rail services for the city; with connections operated by Cross Country, East Midlands Railway and Northern.
Trams– The reintroduction of trams in 2004 made Nottingham the newest of only six English cities to have a light rail system. The trams run from the city centre to Hucknall in the north, with a spur to the Phoenix Park Park and Ride close to Junction 26 of the M1. Two new lines opened in 2015 extending the network to the southern suburbs of Wilford and Clifton and the western suburbs of Beeston and Chilwell.
Buses– Nottingham City Transport (NCT) is the most significant transport operator in Nottingham, with 330 buses. In September 2010, Nottingham was named "England's least car-dependent city" by the Campaign for Better Transport with London and Manchester in second and fourth place respectively.
Waterways- British Waterways building (formerly the Trent Navigation Company warehouse) on the Nottingham Canal. Nottingham's waterways, now primarily used for leisure, have been extensively used for transport in the past.
Things To Do In Nottingham:
There is a lot to do in Nottingham, irrespective of one's likes, choices, and company. Students can go around the city from their student housing in Nottingham; as is filled with sights to see, places to visit, foods to rare and culture to witness. Here are a few places that one can visit to witness the history and culture of Nottingham.
Museums: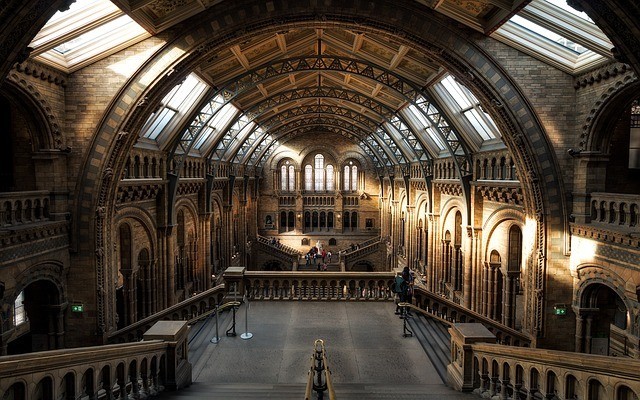 Nottingham Industrial Museum- Discover the people, companies and industries that made Nottingham famous around the world. Nottingham Industrial Museum has five galleries, each relating to a vital Nottinghamshire industry: textiles, transport, communication, mining and power. It's a must visit when you start your life in your student housing in Nottingham.
Framework Knitters' Museum- Nottinghamshire folk, have been Framework Knitting for over 400 years. Discover how the Knitters lived and worked, visit the workshops and see a Framework Knitter in action and create your own souvenir on a circular knitting machine.
National Justice Museum- Based in Nottingham's historic Lace Market, the National Justice Museum is housed in Nottinghamshire's Grade 2 listed old Shire Hall and County Gaol. The museum uses original Courtrooms, dungeons and prison cells, along with several more contemporary galleries to exhibit collections relating to justice, the law, crime and punishment in a fun and interactive way.
The Haunted Museum- Here at the haunted museum they house many oddities and spooky items from around the world are present, once an old cinema with many of the original features intact, their tearoom within the museum has a five-star food rating with excellent low prices.
Nottingham Contemporary Art Gallery– It is an elegant building sunk into a sandstone cliff. It is one of the most significant contemporary art galleries in the UK, presenting free exhibitions, special events, and family activities. Make sure on your free days in student housing in Nottingham you visit this beautiful art gallery.
Landmarks:
Green's Windmill– Green's Windmill is a19th Century tower mill, once the abode of mathematical physicist George Green. Turning again since 1986, climb atop the windmill and see how the sails turn grain into flour. In their interactive Science Centre discover the remarkable story of George Green, and experiment with light, electricity and magnetism. There's something for all the family!
Old Market Square– The Old Market Square (Slab Square) is an open, pedestrianised city square forming the heart of the city. The squares' Eastern end is dominated by the Council House, which functions as Nottingham's town hall. The square is often used for significant local events, fairs, concerts and exhibitions.
Holme Pierrepont Hall- The earliest built brick building in the county. Constructed by Sir William Pierrepont in 1500 and still inhabited by his descendants, the house surrounds a Courtyard Garden of 1875 influenced by Nesfield on three sides with the local Parish Church of St Edmund on the fourth. The East Garden which was established in 1973 has a winter flower garden full of snowdrops, aconites, daffodils and hellebores among other plants.
Nottingham Castle Wharf Canalside– The Castle Wharf area is buzzing with a café culture and alfresco dining, all at the water's edge. Overlooking the Nottingham Castle, perched dramatically on a high rock above the city. The canal towpath is a scenic walking and cycling route, connecting different areas of the city.
Gatehouse Tea Rooms– Located near the ruins of a 14th-century monastery in the heart of D.H. Lawrence countryside, the former medieval gatehouse is full of olde worlde charm with a large fireplace and beams.
Parks:
The Arboretum– The Arboretum is the first designated public park in Nottingham selected under the authority of the Inclosure Act 1845. The park was planned as a botanical collection and as a tranquil place in which to relax. The Arboretum has become one of Nottingham's 'green lungs'. It is the city's oldest public park and also the closest park to the city centre. Your student housing in Nottingham will be close to this park.
City of Caves– A set of man-made caves dating from 1250 AD that was discovered under the local shopping centre. Part of the National Justice Museum.
Highfields- Highfields Park is a Grade II listed park. The park includes a boating lake, complete with boats to hire throughout the summer months. To the south of the lake the Tottle Brook, a tributary of the River Trent flows. On the eastern end, there are kids play facility and a pavilion with a cafe.
Bestwood Country Park- Bestwood Country Park is a country park near Bestwood Village, Nottinghamshire, England. It was a hunting estate owned by the Crown from the medieval period. In the Victorian era, it was the location of a coal mine which closed in 1967 and was established as a country park in 1973.
Forest Recreation Ground- The Forest Recreation Ground is an open space and recreation ground approximately a mile north of the city centre. This urban space is enclosed by the neighbourhoods of Forest Fields to the north, Mapperley Park to the east, Arboretum to the south and Hyson Green to the west. It is popular as the site of the city's famous annual Goose Fair. Student housing in Nottingham has many such cool and interesting spots to visit near them.
Theatres And Concerts: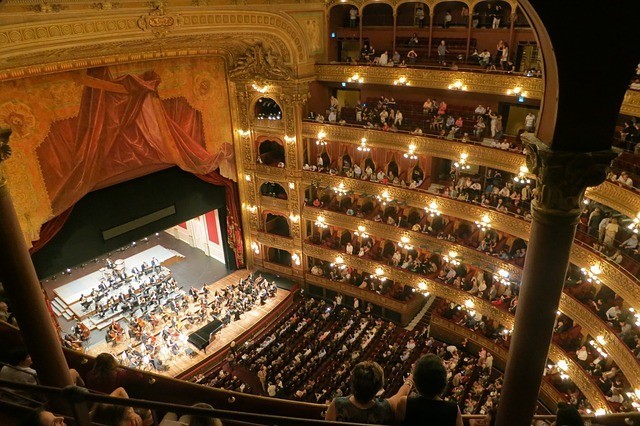 Nottingham Playhouse– It was first built as a repertory theatre in 1948 when it operated from a former cinema in Goldsmith Street. Directors during this period included Val May and Frank Dunlop. The current building opened in 1963.
Theatre Royal & Royal Concert Hall- The Theatre Royal & Royal Concert Hall are 2 first-class entertainment venues in Nottingham. Come and see top West End musicals and plays, opera and ballet, pop, rock and classical music, children's shows and side-splitting comedy.
Lakeside Arts– Founded on University Park campus Lakeside Arts is the University of Nottingham's public arts and heritage programme. From evenings out to family day trips, from exhilarating experiences to relaxing afternoons, from a stroll in our gorgeous parkland to a delicious bite – there's something for everyone at Lakeside.
The Lace Market Theatre- We are a small independent amateur theatre, located in the heart of Nottingham's historic Lace Market area. The theatre is operated by The Lace Market Theatre Trust Ltd., which is a registered charity. We have an enviable reputation for staging high drama, offering productions that are rarely seen outside of London. The theatre is available for private hire for functions and conferences, our prices are also very competitive.
The Glee Club Nottingham- Nottingham's premier comedy club and live music venue. The Glee Club is a group of award-winning comedy clubs and live music venues.
Fun & Games: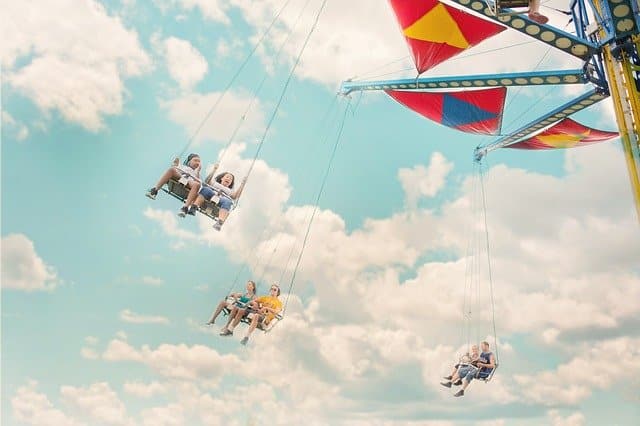 Logiclock Escape Rooms – Logiclock is an entertaining puzzle-based live escape game; designed for small groups of 3-5 people. The goal is simple: escape from the room or series of rooms in 60 minutes using only the mind, logic and teamwork, solving all the puzzles and mysteries.
Skirmish Paintball Games Nottingham – Arm to the teeth and go all guns blazing in sone of the most exhilarating paintball games zones. Experience the Adventure while you duck and dodge paintballs, eliminating foe and claiming victory at this paintball venue.
The Adrenalin Jungle – The Adrenalin Jungle offers the very best in outdoor entertainment including paintballing, quad biking, 4×4 off-road, archery, assault course, blindfold driving and off-road karting activities available to the general public in the Nottingham, Derby, Leicester, Doncaster and Lincoln area.
Restaurants In Nottingham:
Food has been an important part of the cultures around the world for as long as we can remember. The food of a city tells a lot about the people living there as well as about their values in life. Many student housing in Nottingham will tell you about various restaurants you can visit around them.
Delilah Fine Foods (DELI) – Immaculately selected cheeses pâtés, meats and more from artisan producers are available, housed in a former grand bank with mezzanine seating. It does not take reservations, but you can preorder customised baskets for a gourmet picnic.
Larder on Goosegate (BRITISH) – Floor-to-ceiling windows fill this 1st-floor restaurant with light and provide bird' s-eye views of busy Goosegate below. On Fridays and Saturdays, afternoon tea is served on antique bone china. Blue goats cheese and beetroot cheesecake, Shetland Queen scallops with wild-garlic butter and roast spring lamb with smoked aubergine are among its superbly executed British dishes.
Merchants (European)– A stunning, coffered-ceilinged dining room sets the stage for some of Nottingham's most elegant dining. Knock-out combinations on its changing menu might include Texel lamb with pistachio and courgette; Irish sea trout with samphire and radish; or morrels, broad beans and goats curd. Follow up with desserts such as poached-rhubarb panna cotta with black-pepper crumble and basil ice cream.
Restaurant Sat Bains (Gastronomy) – Boundary-pushing chef Sat Bains has been awarded two Michelin stars for his wildly inventive tasting menus (no à la carte; dietary restrictions can be catered for with advance notice). Book well ahead and beware of hefty cancellation charges. It also has chic guest rooms (double £140 to £190, suite £285). It's 2 miles south-west of the city centre off the A52.
Aubrey's Traditional Crêperie (CRÊPES) – Traditional down to its savoury galettes made with buckwheat flour, sweet crêpes comprising salted caramel and its Breton ciders, this small hole in the wall is a charming spot for lunch. Alongside classics like ham, egg and Emmental, there are galettes you'll never see in Brittany, such as chorizo, egg, caramelised onions and cider mustard cream sauce.
Annie's Burger Shack (BURGERS) – More than 30 different burgers are on the menu at Annie's, a simplified joint in the Lace Market that remains true to its owner's US roots (and adds real ales to its offerings). Midweek breakfast menus feature American classics (blueberry pancakes with maple syrup and bacon; Boston franks' n' beans).
Hart's Restaurant (Modern British) – Adjacent to Hart's boutique hotel, this contemporary restaurant has a sophisticated cobalt-blue-accented dining room, ultra-attentive service and outstanding modern British cuisines, such as razor clam and Cornish crab with apple mayo, blood orange and coriander.
Ugly Bread Bakery (Bakery) – Bread more enticing than the name would suggest (including Foccacia, pitas and soft, floury baps) are piled high at this bakery-deli. Dine on sandwiches, pizzas and salads on the pavement terrace or up in the mezzanine framed by arched windows.
MemSaab (Indian) – The best of the glamorous modern Indian restaurants on Maid Marian Way, Memsaab serves aromatic classics from the Subcontinent in dinner-date-friendly surroundings.
Alley Cafe Bar (VEGETARIAN) – Down a narrow alleyway, this old-school, beat-spinning hippie hideaway serves vegetarian and vegan dishes like tofu, tempeh and hemp-seed burgers, alongside organic beers, wines and ciders. It hosts events such as open-mic nights and exhibits local art.
---
---
Employment Opportunity For Students:
Earning part-time is something that the majority of the student population indulges in, it empowers them and makes them independent. Like every aspect of life, it isn't without its cons, managing classes, assignments, exams and work can be a bit much for some. There is a lot to consider before taking up a job whilst studying but for those who are determined to do it nonetheless, there are various options for you. One has an option between working for the university one studies in or choose to work in an independent company or office. Universities offer a lot of job opportunities for their students. Working while studying not only makes one independent and responsible, it also gives a working experience to the students and prepares them for the life ahead.
Nightlife:
There was a time when nighttime was considered a time when everybody retired to their homes and felt wandering around unsafe. But in today's times, nighttime is when the world comes alive and parties. Here are a few places for things to do at nighttime.
The Hockley Arts Club (Cocktail Bar, Event Space, Lounge Bar)- Looking to dabble in one of the most unique bars in Nottingham? Join The Hockley Arts Club not only for a stunning roster of seasonal plates and dishes, their vintage interiors and cocktail collection are sure to impress both any and all.
Be At One Nottingham (Cocktail Bar, Lounge Bar, Party Bar)– Heralded for their happy hours and boasting some of the most unique cocktails in Nottingham, Be At One is a name for you to remember. Perfect for fun-filled nights out where the volume is up, and the prices are reasonably low.
The Bodega Social Club ( Cocktail Bar, Party Bar, Nightclub)– Don't let the social club status of The Bodega fool you, a veritable wonderland of evenings filled with drinks, dancing and live music, The Bodega is brimming with events that send Nottingham's indie kid's wild thanks to their chilled interiors, bustling Saturday nights and roster of acts.
Ink ( Nightclub)– INK isn't just a club in it's a party stronghold. Home to 4 clubs and 8 bars under one roof. It has the biggest nighttime offering in the city. From laser beam nights and a unique roster of name DJ faces to heaving dancefloors and futuristic rooms, INK is bringing Nottingham's clubbing scene into the future.
Poppy And Pint (Pub, Lounge Bar)- Expect delicious eats from the cafe bar, an extensive range of local and international ales and plenty of space in this cosy hangout in Nottingham. Poppy and Pint is a former British legion popular with visitors and locals alike.
Willowbrook (Pub, Restaurant Bar)- Think contemporary interiors with a traditional edge at this Nottingham pub favourite. Boasting delicious and themed food menus, an impressive range of craft beers and real ales, plus Art Deco artwork across the venue, this pub is well worth a visit.
Sports:
Nottingham is home to several high-profile sports clubs. These include two notable Football League clubs in the shape of Nottingham Forest which, along with Liverpool, is one of only two clubs in England to have won consecutive European Cups and Notts County which is the oldest professional football club in the world. Nottinghamshire County Cricket Club is a top-level county cricket club. At the same time, both the National Ice Centre and the National Watersports Centre are also located in the city.
Football-
Nottingham Forest F.C.- Nottingham Forest are currently members of the Football League Championship (the second tier of English football). They are best remembered for their success under Brian Clough, who was manager from 1975 to 1993 and guided them to a Football League title, two European Cups and four League Cups. The club has been based at the City Ground, which stands in West Bridgford on the banks of the River Trent, for over a century.
Notts County FC- Notts County, who play at Meadow Lane stadium on the opposite side of the River Trent to Nottingham Forest, is the oldest professional Football League team in the world, having been founded in 1862 – a year before the establishment of the Football Association. They were founder members of the Football League in 1888 and won the FA Cup in 1894, but have spent most of their history outside the top flight of English football, the most recent spell ending in 1992 after just one season. The club's most notable manager was Jimmy Sirrel who oversaw the elevation of Notts County from Division Four strugglers to an established Division Two side.
Cricket-
Trent Bridge cricket ground, located across the river in West Bridgford, Rushcliffe, is the home of Nottinghamshire County Cricket Club, who were winners of the 2005 County Championship and runners-up in the 2006 Twenty20 cup competition. Trent Bridge is a major venue for international Test matches. It also hosts other critical cricketing events such as the Twenty20 cup finals and regular One Day International games. The ground, which has won architectural awards for the design of some of its newer stands, also houses a cricket academy, a hotel, and a gym, and even unique features not one, but two public houses built within the ground itself, most famously the world-renowned Trent Bridge Inn.
National Ice Centre –
The National Ice Centre consists of two ice rinks, one of which is Olympic-sized; the city's links to ice skating can be traced back to arguably its most famous children of recent times, Olympic ice dancing champions Jayne Torvill and Christopher Dean who collected a unanimous 6.0 score at the 1984 Winter Olympics at Sarajevo. The NIC is used as a training and competition venue for speed skating, sledge hockey and figure skating. It receives an annual grant from bodies such as Sport England to maintain and fund these sports. The NIC is the home of the Nottingham Panthers ice hockey team, founded in 1946. The team are currently managed by Canadian Corey Neilson who transitioned from a role as a player to player-coach in 2008. Neilson was a 3rd round draft pick (53rd overall) of the Edmonton Oilers in 1994. In January 2009 it was announced that Neilson would remain as Panthers head coach for the 2009/2010 season. There is a thriving junior ice hockey programme which is also based at the centre. Since 2001, Nottingham has been the host city of the annual ice hockey Play-off Championship Finals weekend, which attracts fans from many different parts of the country. Also calling the NIC home is the Nottingham North Stars recreational ice hockey team. Founded in 1989 North Stars are one of the oldest recreational clubs in the country.
Rugby-
The city's rugby union side, Nottingham R.F.C. have played at Meadow Lane since 2006 and are currently a member of the RFU Championship (the second tier of rugby union in England). In January 2015 they played home matches at their training base, Lady Bay Sports Ground. If Nottingham is promoted to the Premiership, they will return to Meadow Lane for home matches. Nottingham is home to the Nottingham Outlaws RLFC who was recently added to the National conference league which is the fourth tier of the English rugby league. They train regularly throughout the summer at Lady Bay (also known as 'the Bay') and have several junior teams.
Boxing-
Nottingham is the home town of two times former WBC Super Middleweight Champion and current Unified WBA And IBF Super middleweight World Champion Carl "The Cobra" Froch. A fan of Nottingham Forest, Froch will often attend games at the City Ground, walking out onto the pitch after he has won a fight.
Hockey-
Beeston Hockey Club is a field hockey club based in Beeston. The club was founded in 1907 and plays its home games at the Nottingham Hockey Centre. The men's 1st XI plays in the Men's England Hockey League and the ladies 1st XI in the Women's England Hockey League. The majority of the other teams compete in the Midlands League. The large club fields six men's sides, seven ladies sides and various junior sides. The men's 1st XI won its first major trophy in 2008, defeating Bowdon 4–3 in the Men's National Cup. The men's team won its first National League Premier Division title in 2010/11 and went on to win it again in 2012/13 and 2013/14. The men's 1st XI have also competed in the Euro Hockey League. Beeston HC twinned with HC Rotterdam on 1 February 2017.
Tennis-
There is a large tennis centre, where the annual Nottingham Open was held in the weeks immediately before Wimbledon until 2008 and has been used as a warm-up practice by various tennis stars. After 2008 the tournament was replaced with the less critical Aegon Nottingham Challenge.
Squash-
Nottingham Squash Rackets Club can trace its roots back to 1909 – when it was formed in The Park, Nottingham. The club was significantly extended in 2000 – when 10 courts were created – 6 of which are glass back. The club has over 500 members and has a team in the Professional Squash League. Since 2013/14 the team have been sponsored by Air-IT and narrowly missed out on the play-offs in that season. The club will host the European Club Championships between 3–6 September 2014. The current club Chairman is Tim Garratt FRICS. The club announced a new manager to start from 1 August 2014 – Stuart Harding. Fantasy Squash operates an office and fully stocked shop out of the club.
National Watersports Centre-
The National Water Sports Centre is based at Holme Pierrepont, with a 2000-metre regatta lake for rowing, canoeing and sailing, and a white water slalom canoe course fed from the river. Several other sailings, rowing and canoeing clubs are also based along the River Trent, as is the boatbuilder Raymond Sims. The centre hosted the 1981 ICF Canoe Sprint and 1995 ICF Canoe Slalom World Championships. It was the training base for the highly successful Nottinghamshire County Rowing Association.
Robin Hood Marathon-
Every year since 1981 Nottingham has played host to the 'Robin Hood Marathon' taking in many of the city's historic and scenic sights. The race is run alongside a half marathon and a fun run among other events. The 2009 event took place on Sunday 13 September.
Motorsport-
Motorcycle speedway racing was staged in Nottingham before the Second World War. The original venue known as Olympic Speedway was redeveloped by the building of the White City stadium which also featured a speedway. A book by Philip Dalling, published by Tempus Publishing, chronicles speedway events in Nottingham. In 1979 and 1980, the team based at Long Eaton raced under the name Nottingham Outlaws. The city hosted the RAC Rally in 1985 and 1989.
Thank you for reading this guide on Student Housing Nottingham. If you'd like to read more, check out these blogs –
FAQs
1. What are the different types of student housing in Nottingham?
Student housing in Nottingham includes options such as university-managed halls of residence, private halls of residence, and private rental properties also called PBSA's.
2. What is the average cost of rent for student housing in Nottingham?
Depending on the type of property, location, and amenities provided, the average rent for student housing in Nottingham may change. But often, it's between £480 and £464 per month.
3. Are there any additional costs associated with student housing in Nottingham?
Yes, there can be extra costs for living in student housing in Nottingham, such as those for utilities, TV and internet, and other ancillary expenses. Students are hence advised to book their accommodation through UniAcco to have apartments with rents included in their rent; leaving them with one less thing to worry about.
4. How to find student housing in Nottingham?
Students who wish to live at the university hall should apply directly via the university website. However; these are usually mostly available for freshman students and come at a high price. Other places to find housing in Nottingham is through websites like UniAcco that help you pick choose and book the housing of your choice.