Introduction
Darwin, Australia's northernmost city, boasts a unique blend of cultures and stunning natural beauty. Darwin is closer to other capitals of Southeast Asian countries than it is to some major Australian cities. It's a hub for students with a welcoming atmosphere. It is generally safe, with low crime rates. Exercise normal precautions and stay aware of local guidelines. A student can explore Kakadu National Park, Mindil Beach Sunset Market, and the vibrant waterfront precinct. Darwin offers a wealth of outdoor adventures.
Students can find a range of accommodations, including shared apartments, ensuites, non-ensuites etc. Whether you're an international or domestic student, this student housing guide Darwin will help you find the perfect place to call home during your educational journey. Plus, we'll provide you with a helpful moving checklist to ensure a smooth transition. This guide will help you navigate student life in Darwin, offering insights into housing, local culture, and more.
When To Start Looking For Student Housing In Darwin?
To secure optimal student housing in Darwin, begin your search approximately 6-8 months before your planned move, particularly if you're an international student. The prime months for housing exploration are April to June, aligning well with the July academic start. Starting early ensures a broad selection of accommodations, averting last-minute stress. Keep in mind, though, that you can still find options later in the year.
Things To Keep In Mind While Choosing Accommodation
Discover the essential factors to consider when searching for student accommodation with our comprehensive student housing guide Darwin which helps you to make the right choice.
Budget: Define your budget, encompassing rent, utilities, and other costs.
Location: Assess proximity to your university, transport, and essential amenities.
Type of Housing: Decide between dorms, shared apartments, or private rentals, aligning with preferences and finances.
Lease Terms: Ensure the lease duration matches your study schedule.
Safety: Investigate neighborhood and building security.
Amenities: Confirm the availability of Wi-Fi, laundry, and security features.
Transportation: Evaluate the convenience of transportation options.
Reviews: Read tenant reviews to assess property conditions and landlord reliability.
Legalities: Understand tenant rights and responsibilities under Australian law.
Best Student Housing In Darwin
UniLodge – Darwin, featured in the student housing guide for Darwin, offers an exceptional student living experience in the city, with rates starting at AU$206 per week. Situated in close proximity to top universities, it's a preferred choice for domestic and international students. Accessibility to the city's vibrant offerings is effortless, making it an ideal hub for entertainment and weekend adventures. Conveniently located, UniLodge – Darwin provides easy access to prime city areas, shops, restaurants, cafes, transportation hubs, and healthcare facilities. Students can navigate the city and their university with ease.
Features
This modern accommodation offers en-suite rooms in shared apartments and studios, each equipped with amenities like free Wi-Fi, kitchenettes, study areas, gaming rooms, and community spaces. It's designed to provide students with a comfortable and economical stay.
Room Options
You can choose from fully furnished and spacious flats, including en-suite rooms, studios, and private apartments. With around-the-clock staff support, UniLodge – Darwin ensures a welcoming and secure environment.
Best University In Darwin
Charles Darwin University has multiple campuses in Darwin, with the Casuarina campus being the largest and most well-known. It offers state-of-the-art facilities, including modern classrooms, research centres, and libraries.
CDU is renowned for its commitment to Indigenous education and research, with the Yulendj Indigenous Engagement Unit actively promoting Indigenous culture and perspectives.
The university is known for its strong focus on tropical and environmental research, making it a hub for students interested in these fields.
Highlighted in this student housing guide Darwin, CDU stands out for its diverse program offerings and is particularly renowned for courses in tropical and environmental sciences, Indigenous health, and education. Its nursing and education programs are also highly regarded.
Weather In Darwin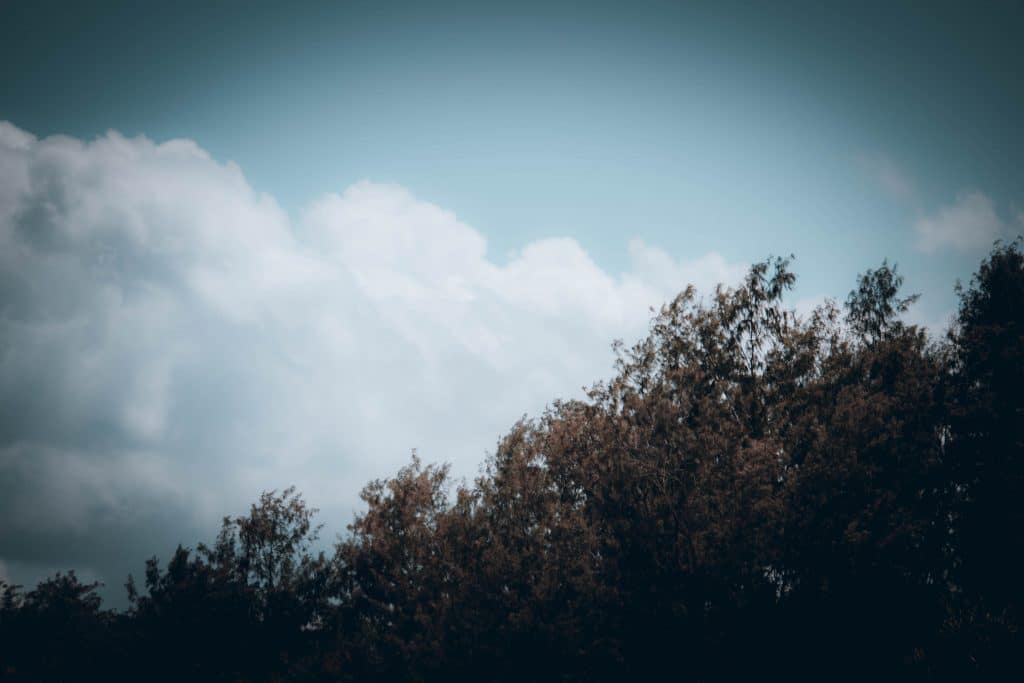 When considering your move to Darwin, remember that this unique Australian city has two distinct seasons: the Wet Season and the Dry Season. In this student housing guide Darwin, we will guide you on which weather is suitable for moving and seeking suitable accommodations.
Wet Season (November to April)
During the Wet Season, Darwin encounters high temperatures and heavy rainfall.
Daytime temperatures range from 30°C to 35°C (86°F to 95°F), with humidity levels soaring.
Frequent thunderstorms and cyclones are common during this period.
The lush landscape flourishes and the region's flora and fauna come to life.
Dry Season (May to October)
The Dry Season is the more popular time for tourists and outdoor activities. This time period is considered the best month to look for student accommodation.
Daytime temperatures range from 24°C to 33°C (75°F to 91°F), with lower humidity compared to the Wet Season.
Rainfall is minimal, and skies remain mostly clear, offering sunny and pleasant weather.
Ideal for exploring outdoor attractions, festivals, and events.
Cost Of Living In Darwin
To help students plan their budget effectively in Darwin, we've outlined the breakdown of some factors and their costs, drawing insights from the Student Housing Guide Darwin.
| | |
| --- | --- |
| Items | Cost |
| Off-Campus Accommodation | AU$ 764 |
| On Campus Accommodation | AU$ 1,132 |
| Transportation | AU$ 63 |
| Food | AU$ 440 |
| Utility | AU$ 310 |
| Entertainment | AU$ 96 |
| Groceries | AU$ 74 |
| Clothes | AU$ 140 |
| Total Cost of Living with Off-Campus Accommodation (Per Month) | AU$ 1,187 |
| Total Cost of Living with On-Campus Accommodation (Per Month) | AU$ 2,255 |
| Annual Cost of Living | AU$ 22,650 |
Transportation In Darwin
Darwin provides a range of transportation choices to suit your travel preferences and needs.
Darwin's primary mode of public transportation is buses, which operate between various bus interchanges. Utilize the Journey Planner tool or download the official bus network map for route information.
The Route 4 bus is especially useful for visitors, running between Darwin Bus Interchange and Casuarina Bus Interchange via the waterfront. It stops at key attractions like Crocosaurus Cove, Mindil Beach Sunset Market, Museum and Art Gallery Northern Territory, and Fannie Bay Gaol, with frequent services throughout the day.
Additionally, a free Waterfront Shuttle connects Stokes Hill Wharf, the Waterfront precinct, and the Cruise Ship Terminal.
Consider exploring Darwin with the Big Bus Tours hop-on, hop-off bus, offering one-day or two-day tickets. It covers major sights such as Cullen Bay Marina, Darwin Military Museum, and the Waterfront precinct.
Alternative transport modes include coaches, ferries, cruises, and cycling or scooting options, ensuring you can conveniently navigate Darwin and its surroundings.
Student Life In Darwin
Darwin's student community is diverse and welcoming, offering a friendly atmosphere for students from around the world. The city's small size fosters a close-knit social scene, making it easy to make friends and connect with fellow students. Popular nightlife options include Mitchell Street, the Waterfront precinct, and local venues hosting live music and DJ nights.
Darwin features cosy cafes like The Trader Bar, The Pearl, and Besser Kitchen & Brew Bar, as well as concerts and clubs like Throb Nightclub and Discovery Darwin. Despite its laid-back atmosphere, Darwin's student life and nightlife scene make it an enjoyable place to live and study.
Things To Do Darwin For Students
Darwin offers students a blend of academic pursuits and adventurous activities, providing a variety of top 'Things To Do in Darwin for Students.
Visit Mindil Beach Sunset Market: Experience a vibrant night market with diverse food stalls, arts, and crafts, and live music every Thursday and Sunday evening during the dry season.
Cultural Exploration: Explore indigenous culture at the Museum and Art Gallery of the Northern Territory, which features Aboriginal art and artefacts. Attend cultural festivals like the Darwin Festival and Greek Glenti.
Outdoor Adventures: Engage in outdoor activities such as hiking, biking, and sailing. Try crocodile-watching tours, fishing trips, or even go cage diving with saltwater crocs.
Attend University Events: Participate in campus events, workshops, and student clubs and societies. Many universities in Darwin host cultural and social events for students.
Join Sports and Fitness Activities: Darwin offers various sports clubs, fitness classes, and recreational facilities for students interested in staying active.
Food Adventures: Taste delicious local cuisine, including fresh seafood and multicultural dishes. Try the famous Barramundi or a laksa at one of the city's many eateries.
Conclusion
Darwin offers the perfect setting for students looking for a rewarding academic experience. With diverse housing options, a welcoming atmosphere, and a range of activities, students can comfortably live here. We hope that this student housing guide Darwin has been a helpful tool in your search for the ideal lodging and a fulfilling academic experience in Darwin.
FAQs
1. Can international students find suitable housing options in Darwin?
Absolutely, international students have access to various housing choices in Darwin, including on-campus options and shared accommodations, designed to meet their needs and preferences.
2. How early should I start looking for student housing in Darwin?
It's recommended to start your search 6-8 months before your intended move, with peak months typically from April to June for a July academic start.
3. What are the average rent costs for student housing in Darwin?
Rent costs vary depending on the type of accommodation and location. On average, the rental cost in Kingsford is around AU$ 764 a month for students.
4. Are there affordable off-campus housing options available in Darwin?
Yes, there are off-campus housing options, including shared apartments and private rentals, which can often be more budget-friendly than on-campus choices.
5. Is it safe for students to live in Darwin?
Darwin is generally considered safe for students, with low crime rates. However, it's essential to exercise normal safety precautions and follow local guidelines.
Thank you for reading about the " Student Housing Guide Darwin ." If you're interested in exploring more articles on related topics, we recommend checking out the below articles: