Are you someone who is planning to study abroad in Australia? I can understand the number of questions you may have regarding every small bit of your journey. Whether it is about the new country that is going to settle in or about how your life is going to transition. Since I know that giddy feeling I have compiled the most common and the most important questions that students about to study in Australia have in their minds. So, fasten your curiosity seatbelt and have a look at the 10 most important FAQs on study abroad in Australia experience.
Q1. How Much Does It Cost To Study Abroad In Australia As An International Student?
The study abroad Australia cost or expense of earning a degree differs depending on the institution and course chosen. Undergraduate degrees will range from AU$15,000 to AU$33,000. Courses in medicine and veterinary science would be more expensive.
Study abroad Australia cost for postgraduate programmes will range in price from AU$20,000 to AU$37,000.
Per year, students are encouraged to set aside at least $20,000 for food and living expenses. But that's something you shouldn't worry about as the Australian government, the Commonwealth, and the British Council have scholarships available. Universities also include a variety of academic scholarships to foreign students, with an emphasis on postgraduate studies.
Q2. Is education free in Australia for international students?
Foreign students are being enticed to study abroad in Australia by Australian universities. When it comes to foreign education, Australian universities have historically been and continue to be quite generous.
One foreign student who has earned a complete tuition scholarship from the University of Western Australia refers to Australian universities as Santa Claus. "Australian universities are highly supportive when it comes to distributing large sums of fees and living expenses."
Universities in the wealthier nations of Western Australia and Queensland provide various types of grants and tuition free universities in Australia for international students. For example, the Engineering School at the University of Queensland has attracted about 30 foreign students by covering their $30,000 tuition fees a year.
The majority of international students who take advantage of these special offers come to Australia to learn engineering, such as biomedical, political, marine, and mechanical engineering. Other foreign postgraduate students are being enticed to study at the University of Western Australia. The University of Western Australia has a recent fee-waiver scheme that has awarded approximately 90 PhD scholarships.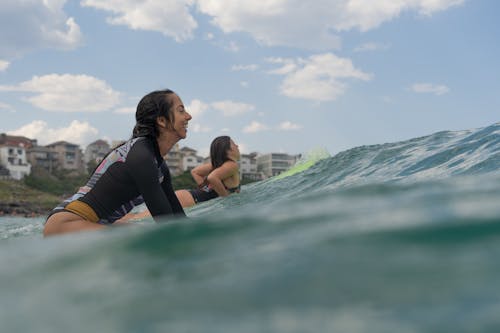 Other parts of Australia are also providing attractive options to excellent international students. Every year, the University of Sydney offers 30 research scholarships, which waive tuition and fees and include a yearly stipend of $20,000 to future master's research candidates. Another institution is The University of Melbourne, which awards 150 fee-remission scholarships to outstanding foreign students per year. The majority of these scholarships are sponsored entirely by the Australian government. Students who receive a scholarship receive a housing fee as well as any school or living opportunities.
The University of Adelaide recently committed to and concluded an agreement with the Beijing Scholarship Council for chosen Chinese PhD and postdoctoral candidates. These students will be awarded scholarships that cover education, housing expenses, and travel expenses while living and working in Australia.
Q3. How Much Is It To Study Abroad In Australia?
In 2018, the annual tuition fee for foreign undergraduate students was AU$30,840 a year, and for international postgraduates, it was AU$31,596.
According to the official government website for foreign students, studying abroad in Australia experience, the average annual tuition rates for international graduate students are as follows:
AU$20,000 to AU$37,000 for a master's degree
AU$14,000 to AU$37,000 for Doctoral degrees.
These numbers exclude high-value classes such as veterinary and medical degrees, which may be considerably more expensive. Tuition fees at Australian universities are usually charged per unit rather than per year. Each unit is assigned a fee band, and since most students may be learning a variety of units from various bands, payments will vary from person to person.
Some Australian universities, including Australian National University (ANU), the country's highest-ranked institution (24th in the QS World University Rankings 2019), publish official fee figures.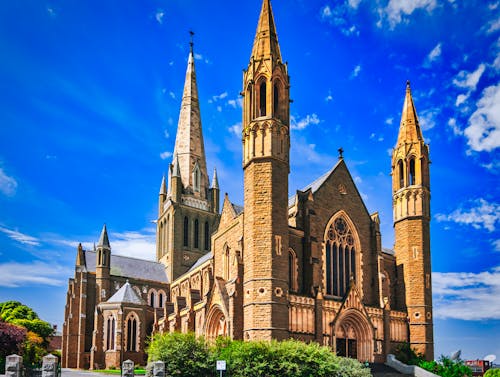 Any foreign undergraduate degree from ANU costs between AU$36,400 for certain Bachelor of Arts programmes and AU$43,680 for Bachelor of Science or Medical Science programmes each year.
Annual costs for academic degree programmes range from AU$36,480 for a few master's programmes to AU$45,600.
PhD programmes are equally priced, beginning at the low end of the spectrum and rising to AU$ $41,280. ANU's Doctorate of Medicine and Surgery degree, which costs AU$80,136 is in a class of its own.
Another expense to mention is the Student Services and Amenities Fee, which is a cost for non-academic services and amenities, at a limit of AU$298 in 2018. Not all universities in Australia charge this but make sure you search ahead of time so it isn't an unnecessary cost.
Q4. What are the requirements to study in Australia?
Candidates must satisfy the admission criteria or studying abroad in Australia experience requirement of their respective universities. These specifications differ depending on the curriculum chosen. Applicants to undergraduate programmes are typically required to have a minimum IELTS score of 6.0. Postgraduate programmes usually expect students to have an IELTS score between 6.5 and 7.0. Many interested in pursuing a postgraduate degree should have a strong academic record in a similar undergraduate programme. Some colleges expect MBA candidates to have at least two years of job experience.
Q5. What is the cheapest university in Australia for international students?
Following is a list of the cheapest Australian universities for international students:
University of the Sunshine Coast (Sunshine Coast)
University of Southern Queensland (Toowoomba)
Southern Cross University (Lismore)
Charles Darwin University (Darwin)
University of New England (Armidale)
Looking for affordable accommodation near your choice of university? All you have to do is fill the form on this page!
Q6. What is the cheapest course to study in Australia?
Following is a list of the cheapest courses to consider while studying in Australia:
| | | |
| --- | --- | --- |
| Course Name | Tuition fee | Duration |
| Certificate IV in Business | $ 1,500/3 months | 1 year |
| Diploma of Leadership and Management | $ 1,500/3 months | 2 years |
| Diploma of HR Management | $ 1,500/3 months | 2 years |
| Diploma of Information Technology | $ 1,500/3 months | 2 years |
| Diploma of Early Childhood Education and Care | $ 2,000/3 months | 2 years |
| Certificate III and IV in Fitness | $ 1,890/3 months | 1.5 years |
| Diploma of Counselling | $ 2,190/3 months | 1.5 years |
| Certificate III in Carpentry | $ 1,100/month | 2 years |
Q7. How much a student can earn in Australia?
You can work part-time when attending classes. While training, you can work up to 20 hours a week and full-time through holidays. Part-time work is possible in supermarkets, hotels, and shopping centres. Students may even look for internships inside their own institution.
Q8. What is the highest-paid part-time job in Australia?
The highest-paid part-time jobs in Australia are:
A dental hygienist (with an associate's degree) and can earn at least $32 per hour.
Being a personal trainer or workout trainer will get you $20 per hour or more.
A secretary's hourly pay ranges from $10 to $25 per hour.
Working in a salon allows you to set your own schedule and comfort level; as a stylist, you will receive a minimum of $10 per hour plus tips.
Q9. Is it easy to get PR after in Australia studying abroad?
There is no certainty of obtaining permanent residency in Australia studying abroad. The most popular route for students is to obtain a post-study work visa after completing their studies, and then qualify for General Skilled Migration to obtain permanent residency (PR).
Q10. What is the age limit for a student visa in Australia?
The age limit for Australia student visa requirements is not set. Those who wish to apply have no restrictions. If you are under the age of 18, though, special conditions apply.
---
If you're someone who wants to share your valuable experiences through a blog, we're more than happy to collaborate. Write to us at contact@uniacco.com to know more about our guest-post submission process. If you need any assistance with student accommodation or scholarships, head over to UniCreds and UniScholarz respectively.