Sydney, Australia's largest city is home to about 5.3 million people. This diversified and multicultural city is well-known for its exemplary landmarks such as the Sydney Opera House and Harbour Bridge but has a lot more to offer. Sydney is considered Australia's most expensive city to live in, so planning ahead, setting financial habits, and choosing realistic living choices will set you up for success. We have organized everything you need to know about Sydney, Australia's cost of living, the average cost of living in Sydney and budgeting for your big move, incorporating average costs of accommodation, transport, entertainment, etc.
Cost Of Living In Sydney For Students
Sydney is home to the top five universities with a global reputation, with two of them ranking among the top 50 universities globally. Attracting over 35,000 international students to live and study, studying in Sydney could ensure you a degree that you can count on. For students, the average cost of living in Sydney ranges from AU$ 1,985 to AU$ 2,216 per month. While this may seem like an expensive affair at first, understanding each of your expenses individually will significantly help in setting the right budget.
If you're planning to study at one of Sydney's reputed universities, here's a useful list that comprises the breakdown of the living expenses in Sydney for overseas students –
| | |
| --- | --- |
| Particulars | Expenses (Per Month) |
| Off-Campus Accommodation | AU$ 705 |
| On-Campus Accommodation | AU$ 936 |
| Transportation | AU$ 160 |
| Food | AU$ 754 |
| Utilities | AU$ 190 |
| Entertainment | AU$ 51 |
| Groceries | AU$ 182 |
| Clothes | AU$ 103 |
| Total Cost of Living with Off-Campus Accommodation | AU$ 1,985 |
| Total Cost of Living with On-Campus Accommodation | AU$ 2,216 |
Cost Of Accommodation
The average Sydney Australia cost of living on campus at a university in Sydney is usually higher than living off campus. Campus accommodation is by far the most expensive option available, but also comes with a lot of benefits and convenience. Living on campus does not only mean that you wake up daily on the university's doorstep but also you save money on the cost of living in Sydney expenses such as food and transport.
This advantageous option means having your meals cooked for you every day, utilities included and you will most likely be travelling less than you would be if you lived off-campus. Though, you will still need to budget for some extra costs such as eating out, health costs, your phone bill, and entertainment.
However, you can get a similar experience to living on campus but at a more affordable price. Private student accommodation in Sydney for students is divided across Sydney's CBD. Student Accommodation providers in Sydney such as UniAcco provide great options if you want to stay somewhere in the city centre and with other like-minded students and blend in with the Sydney cost of living.
The cost will vary depending on your room choice, however, it's important to remember this only includes your rent and provides several different communal amenities and room facilities including utility bills and much more. However, Sydney's cost of living of food, entertainment, phone, and health costs need to be taken care of by yourself.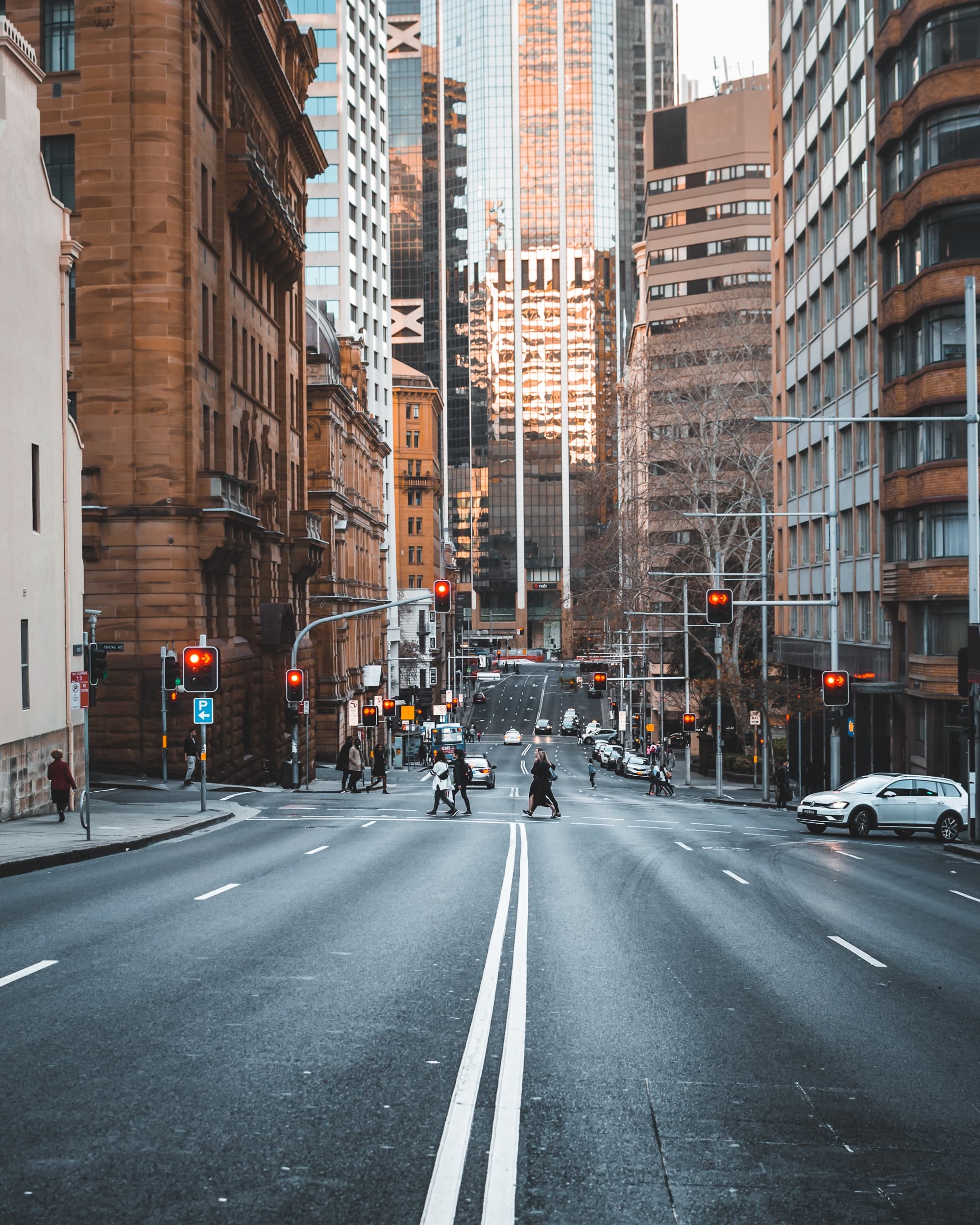 Transport Costs
Sydney residents usually prefer public transport such as trains, light rail, ferries, and buses having easy access to the Sydney CBD and top tourist spots. As a student, you may be eligible for travel concessions. On average a student Opal user that is a Sydney transport payment card will spend about AU$1,250 – AU$1,920 a year travelling 6 days a week.
However, if you aren't eligible for concession fees you can always apply for a pass called MyMulti 3 pass. This pass saves a third of an adult's yearly cost. There are many transport options available for students easily and it won't be a difficult task to travel from your student accommodation to the university.
Food & Drinks
Food is where budgeting gets tricky. With the rise of UberEats and MenuLog in Australia, it gets more difficult to save our pennies and cook or prepare meals at home. However, buying groceries and meal prepping is always considered the most cost-efficient method. Eating out at a nice café or restaurant will cost you a significant amount. The average cost of living in Sydney Australia with respect to your daily meals would be –
AU$18 for breakfast
AU$18 for lunch
AU$30 per meal for dinner
Stationery
Assuming you are bringing a laptop or iPad from home, you will just need to worry about your stationery costs. Officeworks and Kmart will be your best friends for budget-friendly stationery. You can get a range of great Notebooks and yearly dairies ranging and fancy stationery accessories from AU$1 – AU$10. Moreover, getting these stationery items in bulk with student discounts makes it easier, saving you the hassle of spending on such items on a monthly basis.
Health
Overseas student health coverage is essential for your student visa while coming to Australia. Not only is it great for peace of mind, but it also covers everything including doctors' appointments, hospital costs, emergency, ambulance, and prescription medicine. These insurance policies are mandatory for overseas students in particular and come in very handy during times of medical emergencies.
Entertainment
Entertainment is another expense you will want to consider while you are in Australia. Ranging from going to the gym, watching a movie, taking a trip to the beach, or enjoying a comedy show or a live event. There are a few different options you could add to your cost of living Sydney budgets such as Student movie nights ranging from AU$7 – AU$9, Fitness costs such as gym memberships from AU$15 – AU$30, and a ticket to a usual comedy show would cost around AU$50.
Now that you have all or most of the aspects regarding the average cost of living in Sydney Australia, it's time to start saving so that it can help you budget for your move to Sydney and you can spend big in the big city.
FAQs
1. How much does it cost to live in Sydney per month?
Sydney is a pricey city to call home. New reports say it trumps New York and London with regards to the cost of living. For students in the city, campus accommodation provided by universities are comparatively pricier than private accommodation which ranges from anywhere between AUS $170 – AUS $750.
2. Is Sydney affordable to live in?
For all the fantastic things the city has to offer, Sydney is not easy-on-the-pockets. From living and food to transport and leisure, Sydney meets or in many cases, exceeds the cost of living of the world's most expensive cities like New York and London.
3. What is the best place to live in Sydney?
Some of the top spots for student living in Sydney are Randwick, Marrickville, Darlington, Waterloo and Parramatta. They are close to the city centre, to the city's major universities and are overall great areas for students looking to call Sydney home.
4. How much does it cost to rent a house in Sydney?
Student accommodation in Sydney has a variety of options from single rooms to shared flats, studio apartments and one-bedroom apartments. An apartment rental in Sydney with a good location and decent facilities would cost anywhere between AUS $300 – AUS $800 per week.
Thank you for reading this blog on the Cost Of Living In Sydney. Do check out our other articles –