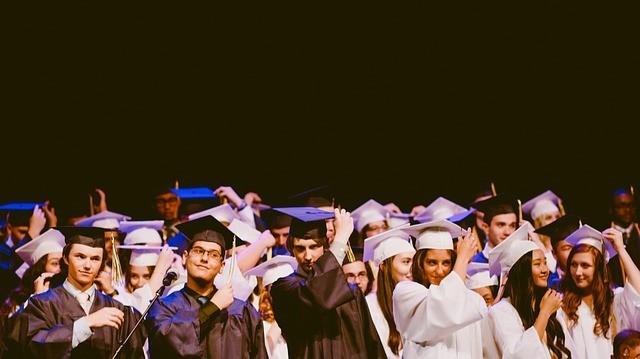 Ben Franklin said "If a man empties his purse into his head, no man can take it away from him. An investment in knowledge always pays the best interest". Education is very important in today's world where the world is overturned by envy, treachery and deceit. Education is necessary to build a better future, an ideal society. Education is not a privilege but a right, but in today's times' education has become too costly for a child from a humble background to afford. That's where university scholarships in the UK come into the picture, they are a very important tool in helping a student achieve their dreams of higher education. Scholarships are a means to ensure help to those students who are capable and yet cannot afford the cost of studying further.
Scholarships can be granted from either the university you have applied to or by some private organisations. Several colleges/universities offer scholarships, to students with excellent academic scores and promising skills. The University of Cambridge, University of Oxford, Imperial College London, King's College London, London School of Economics and Political Science (LSE) and University College London are ranked as some of the best when it comes to handing out scholarships. Let's take a look at UK scholarships for international students:
The Chevening Scholarships
Chevening Scholarships enable outstanding emerging leaders from all over the world to pursue one-year master's degrees in the UK. Whilst there is no 'typical' Chevening Scholar, they are looking for the kind of people who have the passion, ideas, and influence to provide the solutions and leadership needed to create a better future. They are one of the most popular awards for universities in the UK for international students scholarships.
The Eligibility for Chevening Scholarship is that you should be a citizen of a Chevening-eligible country or territory. You should return to your country of citizenship for a minimum of two years after your award has ended. Have completed all components of an undergraduate degree that will enable you to gain entry onto a postgraduate programme at a UK university by the time you submit your application. This is typically equivalent to an upper second-class 2:1 honours degree in the UK. You should have at least two years of work experience. Have applied to three different eligible UK university courses and have received an unconditional offer from one of these choices. Meet the Chevening English language requirement.
These scholarships for UK students are fully-funded (flights, student accommodation, and course fees are all included), you are free to focus on achieving your professional goals and maximising the experience of a lifetime.
The Commonwealth Scholarships
The Commonwealth Scholarship Commission in the UK (CSC) awards scholarships and fellowships for those who want to pursue a Master's or PhD and develop professionally. The scholarships are offered each year to students coming from the Commonwealth countries. For these scholarships in the UK for international students, candidates are selected based on their previous academic history and their potential to aid in developing a better life for citizens of their home countries.
Each scholarship provides airfare to and from the United Kingdom, tuition and examination fees, personal maintaining allowance, thesis grant (if applicable), and initial arrival allowance, among others.
The Royal Society Grants
The independent scientific academy of the UK and the Commonwealth is dedicated to promoting excellence in science, and thus, offers a significant number of scholarships to talented and promising students. The Royal Society is a Fellowship of many of the world's most eminent scientists and is the oldest scientific academy in continuous existence. There are several scholarships for international students to study in the UK in place and eligibility varies depending on the scholarship you apply to. Impeccable academic records and English proficiency is a must irrespective of the scholarship you apply. The amount released depends on the scholarship you have applied for.
UK-China Research Partnership for PhD Studies
These are grants to sponsor PhD students and their supervisors from the UK and China to spend a period of study at higher education institutions in China or the UK. The UK – China Research Partnership for PhD Studies aims to promote increased research and innovation collaboration between the two countries resulting in long-term partnerships. This award is granted by many universities that offer scholarships to international students in the UK.
This opportunity is open to UK and Chinese nationals who are currently enrolled, as PhD students, at accredited higher education institutions or research institutions in the UK or China respectively. UK students studying for their PhDs at institutions in China and Chinese students studying for their PhDs at institutions in the UK are not eligible. The amount released depends on the scholarship you have applied for.
The Global Study Awards
The partnership between Studyportals, ISIC and British Council encourages young people to study abroad to experience and explore new countries, cultures and languages. You should be 18 years or more to apply for this. Have taken an IELTS test at a British Council centre, and receive an official Test Report Form (TRF) issued by the British Council. Have a valid International Student Identity Card (ISIC) and/or International Youth Travel Card (IYTC). You should plan to enrol in a full-time undergraduate or postgraduate programme abroad. You should be able to provide an acceptance letter from the relevant institution. A scholarship of 10,000 GBP will be offered twice a year to two future international students committed to expanding their intercultural understanding and to changing society for the better.
Gates Cambridge Scholarship
The University of Cambridge is one of the finest colleges in the United Kingdom and the globe, with an enticing scheme for foreign students. The Gates Scholarship program is part of this plan, which gives financial assistance to exceptional international students who wish to take part in a full-time postgraduate course at this institution. These scholarships for uk students would pay all the costs for studying.
Rhodes House Scholarships
Probably one of the oldest scholarship initiatives and one of the most prestigious in the world is the Rhodes Scholarship funding. This program grants scholarships to postgraduate students targeted at learning at Oxford University. 95 excellent students are fortunate enough every year to earn one of these scholarships. The award pays all undergraduate tuition costs and two airfares for economy classes, one to get to the university and the other to fly home when the availability of the scholarship expires.
UK scholarships are usually tougher to get for foreign applicants, but this toughness is more accentuated in Oxford. Students aiming to qualify for this scholarship must satisfy criteria that are essentially linked to their citizenship, age, and education. Since Oxford University is one of the world's finest, it has a difficult entry competition and you would have to demonstrate an excellent academic record. The university often establishes age limits, which vary throughout the organization between various industries. Students aged between 18 and 28 are typically qualified to apply. As for citizenship, you can qualify for these scholarships for international students to study in the UK if you are a resident of one of the following nations.
Students from Australia, Bermuda, Canada, China, Germany, Hong Kong, India, Israel, Jamaica & the Caribbean Commonwealth, Kenya, Malaysia, New Zealand, Pakistan, Botswana, Lesotho, Malawi, Namibia and Swaziland, South Africa, Syria, Jordan, Lebanon and Palestine, the United Arab Emirates, the United States, Zambia and Zimbabwe.
MBA Skoll Scholarships
MBA Skoll Scholarships for international students in the UK are awarded by the University of Oxford's Said Business school. These grants are targeted at candidates with a master's degree. In order to be considered for this form of scholarship, you must not be a UK resident who has at least 12 months of appropriate experience running an enterprise. All tuition fees and basic cost of living is paid by the MBA Skoll Scholarship.
Edinburgh Global Research Scholarships
30 private grants for international students UK are awarded by the University of Edinburgh to exceptional international students seeking to take a PhD degree at this university. Just partial tuition costs would be covered in this scholarship. You must first register for a PhD course at the University of Edinburgh in order to be qualified.
UK's Euraxess
Euraxess UK, operated by the British Council, is an online platform which helps researchers grow their careers and take advantage of opportunities for mobility. Both foreign researchers who wish to come to the UK and national researchers who want to leave the UK and travel abroad are supported by Euraxess UK.
Supporting researchers at all stages via the Euraxess UK program:
Researcher in the First Level (postgraduate level)
Early career researcher (postdoctoral level)
Experienced researcher (over 6 years post-doctorate)
In addition to the Euraxess UK scholarships and grants, researchers may also find careers and other valuable knowledge about living and working in the UK via the web platform.
We hope you enjoyed reading this blog. If you're someone who wants to share your valuable experiences through a blog, we're more than happy to collaborate. Write to us at contact@18.170.55.100 to know more about our guest-post submission process.