Introduction
Aberdeen is the third largest city in Scotland and is located on the country's northeast coast. The city is surrounded by magnificent grey buildings made of granite which enlighten the history of Aberdeen's granite production. According to Real Homes 2022, Aberdeen is known to be the sunniest city in the United Kingdom. Living in Aberdeen as a student will not only provide you with the beauty of the city but will also provide you with ample opportunities to explore.
Is Aberdeen Good For Students?
The city of Aberdeen is an ecstatic coastal location which provides students with a low cost of living and is also known to be one of the safest places to reside in the UK for students. Aberdeen is an advent of the country's rich history which is spread in every corner with plenty of modern attractions and facilities. The city also has two prestigious world-class universities, which were established 500 years ago, to be exact. Anyone seeking a top-notch education at cost-effective rates should make this architecturally stunning city their first pick.
Benefits of Living In Aberdeen As A Student
Living in Aberdeen as a student means you'll have a rich life in academics and your personal life. With a huge number of students coming to Aberdeen every year to experience the beautiful city and its glorifying history, it is indeed the best spot for students worldwide. There are plenty of subject options and universities one can choose from. From the University of Aberdeen to Robert Gordon University, one can learn and understand what course and university option suits their selective career the most. If you really are looking forward to having the best academic experience of your life with an incredible student adventure, Aberdeen it is!
Top Universities In Aberdeen
| | | | |
| --- | --- | --- | --- |
| University Name | Overall Ranking | Student Experience | Tuition Fees (International Undergraduate) |
| University of Aberdeen | Top 200 worldwide | Vibrant academic community, diverse programs, rich cultural environment, exceptional research opportunities | £15,800 – £25,000 per year |
| Robert Gordon University (RGU) | 901 in QS World University Rankings | Industry connections, hands-on learning, placements, supportive student experience | £13,000 – £16,000 per year |
| North East Scotland College (NESCo) | Top 200 worldwide | Practical training, industry engagement, focus on employability | £5,000 – £10,000 per year |
| Scotland's Rural College (SRUC) | 401 in World University Rankings by Times Higher Education | Specialized programs, research opportunities, close-knit community | £10,000 – £15,000 per year |
| Open University in Scotland – Aberdeen | Ranker 4th in the UK | Accessible education, online courses, study while working or managing other commitments | Charges per module, and costs vary by course |
Please be aware of the fact tuition costs can change depending on your program, level of study, and whether you're an EU/UK or foreign student. The most precise and recent information on tuition costs and other specifics can be found by visiting the official website of the relevant university.
Why You Should Seek Education In Aberdeen?
Aberdeen offers excellent education, stunning beaches, and a vibrant city, making it an enticing destination for students.
Renowned institutions like the University of Aberdeen and Robert Gordon University provide diverse academic opportunities across various fields.
The city's coastal location creates employment prospects in energy, research, and maritime sectors, facilitated by university connections and internships.
Students benefit from a low cost of living, with affordable accommodations, groceries, and dining options, along with discounts on transportation and entertainment.
Aberdeen's cultural diversity fosters a global atmosphere, encouraging intercultural exchanges through festivals and events.
Reliable transportation options, including buses and bike lanes, enhance accessibility, allowing students to focus on their studies while exploring the city's dynamic surroundings.
Budget-friendly Activities For Students To Enjoy In Aberdeen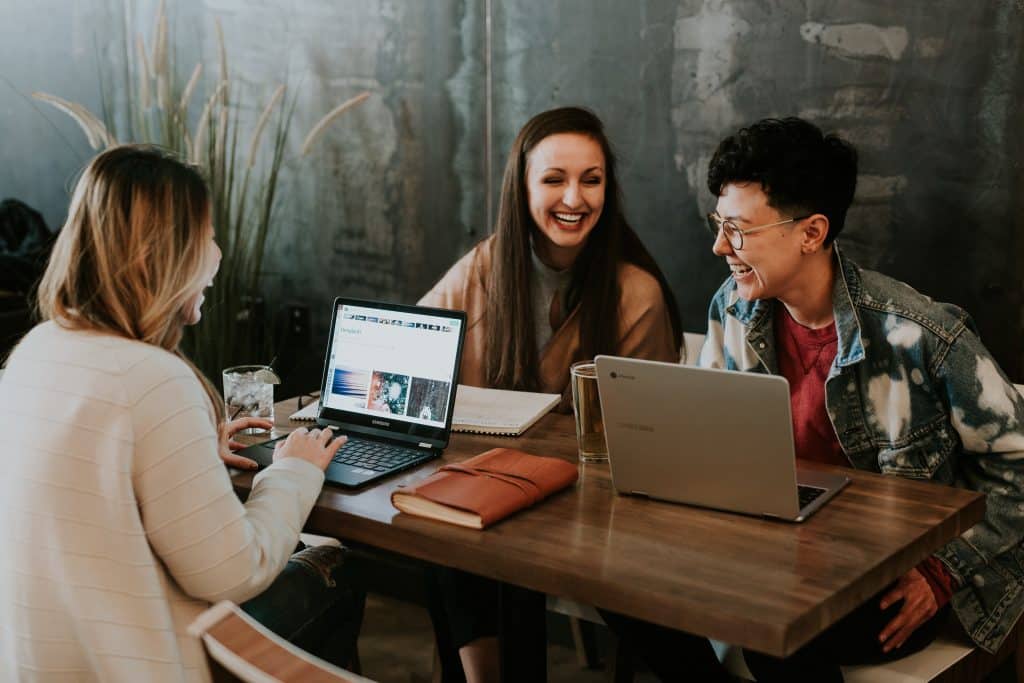 Experience Aberdeen on a student budget: Stroll Old Aberdeen, visit free art galleries and embrace coastal charm. Student life here offers accessible adventures and budget-friendly thrills in this vibrant city.
Duthie Park Delights- Explore the scenic Duthie Park, home to lush gardens, serene ponds, and a free Winter Gardens attraction.
Historic Old Aberdeen- Wander the charming streets of Old Aberdeen, immersing in its mediaeval architecture, cobbled paths, and centuries-old buildings.
Artistic Exploration- Enjoy complimentary entry to art galleries and museums like Aberdeen Maritime Museum, discovering the city's maritime heritage and contemporary artworks.
Coastal Escapes- Take advantage of Aberdeen's coastline for budget-friendly outdoor pursuits like hiking, beach walks, and relaxing picnics with friends.
Student-Club Vibes- Join university clubs and societies for low-cost entertainment, from sports and hobbies to cultural and academic interests.
Festival Fun- Engage in the local cultural scene through student-led events and citywide festivals, offering affordable celebrations of arts, music, and more.
Places To Visit In Aberdeen As A Student
With a guide to the city's hottest venues, living in Aberdeen as a student, one can learn about the city's young and happening side. This section will reveal the greatest hangouts and hidden jewels where students can unwind, interact, and experience the dynamic pulse of the city's modern environment, from sophisticated cafés and energetic music venues to bustling street markets.
The Lemon Tree and Belmont Filmhouse- The Lemon Tree, a centre for live music, comedy, and arts events that frequently provides student discounts, can satisfy your cultural desires. The Belmont Filmhouse offers reasonably priced indie and classic films, making it a perfect cinematic retreat for moviegoers.
Aberdeen Beach- Enjoy the coastal appeal of Aberdeen Beach, where sandy sands, fresh sea air, and gorgeous promenades await. Spend a cheap day with your pals sunbathing, exploring the beach, and maybe even dipping your toes in the North Sea.
Duthie Park and Winter Gardens- Experience the splendour of nature in Duthie Park, where free entry welcomes you to tranquil settings, fragrant flowers, and captivating Winter flowers. a great place for picnics, leisurely strolls, and photography.
Castlegate and Union Street- Visit the ancient Castlegate neighbourhood and stroll along Union Street to discover the city's centre. Admire the architecture, take in the lively environment, and perhaps stop by a neighbourhood market that sells one-of-a-kind souvenirs without breaking the bank.
Seaton Park- Seaton Park is a beautiful retreat ideal for studying, having a picnic, or enjoying a leisurely stroll by the River Don. There, you may unwind amidst the peace of nature. The rich vegetation and serene setting offer a pleasant retreat.
Transportation Options For Students Living In Aberdeen
Living in Aberdeen as a student and getting around the city is hassle-free and environmentally conscious, with various transportation options-
On Foot- Walking is a healthy and enriching way to explore Aberdeen's charm. With just a 25-minute stroll from the University to the city centre and most attractions within walking distance, it's an ideal way to discover hidden gems.
By Bike- Cycling is embraced in the city, with the BeCyCle society offering a free bike lending scheme. It's a health-conscious and eco-friendly mode of transport, perfect for navigating Aberdeen's compact size.
By Bus- First Bus and Stagecoach networks provide comprehensive city and regional bus services. Students under 22 enjoy free bus travel, and various affordable ticket options are available, including special season tickets.
By Car- Limited parking at the University encourages alternative travel methods. Special parking consideration is given to disabled or health-affected students.
By Taxi- Numerous taxi companies offer convenient travel options, whether a ride to the airport or exploring the city's sights. Prioritise safety and plan ahead for a smooth night out.
Aberdeen's student-friendly transportation ecosystem ensures accessible and budget-conscious mobility for a fulfilling university experience.
Conclusion
Living in Aberdeen as a student is a rewarding choice since it provides a wealth of extraordinary amenities that improve the educational experience. Aberdeen fosters a vibrant and caring environment with its renowned colleges, a wide range of educational opportunities, affordable activities, hip hangouts, and effective transportation alternatives. The city's rich cultural diversity, beautiful scenery, and friendly people provide a comprehensive learning process.
Aberdeen offers a unique fusion of academic, cultural, and lifestyle options, whether strolling through historic neighbourhoods, participating in energetic festivals, or starting an eco-friendly commute. Living in Aberdeen as a student guarantees academic advancement and a rich, multidimensional adventure that will make a lasting impression on your personal and professional development.
FAQs
1. Is Aberdeen an ideal location for students to live?
Aberdeen is a fantastic destination to spend your student days in since it has everything a student could want, including stunning views and vibrant nightlife.
2. Is Aberdeen a safe place for international students to reside in?
Yes, Aberdeen is known to be one of the safest cities in the United Kingdom and one of the most affordable to suit student life. Therefore, living in Aberdeen as a student is recommended.
3. What is the average cost for a student to live in Aberdeen?
Aberdeen is the most cost-effective city to live in. Living in Aberdeen as a student can cost you an average of £971 monthly, excluding rent and university fees. These prices can change based on your lifestyle, where you live, your lodgings, etc.
4. What are the advantages for a student to pursue their education in Aberdeen?
With the most efficient and strong academics, students also get tremendous opportunities in Aberdeen to pursue their careers and have a culturally rich life.
5. What language is spoken in Aberdeen?
One of the main languages spoken in Scotland is known as Scots. However, it has many dialects, one of which is Doric, a dialect spoken in Aberdeen and northeast Scotland.
You can also visit similar pages like;