Very few things make us incredibly happy – When we help students find their ideal accommodation, when students write us a good review or when a new property gets listed on our platform. The folks at StudentFM have put us over the moon with the launch of The Metropolis. This is their brand new swanky property that is situated at the heart of Newcastle-Under-Lyme. This property is ready to wow students in Newcastle.
StudentFM has been on the student accommodation scene for over a decade now. Over the years, they have gathered in-depth knowledge of what students look for in their accommodation. They strive to offer students the highest quality student accommodation in the U.K., which has and always will be central to their business ethos.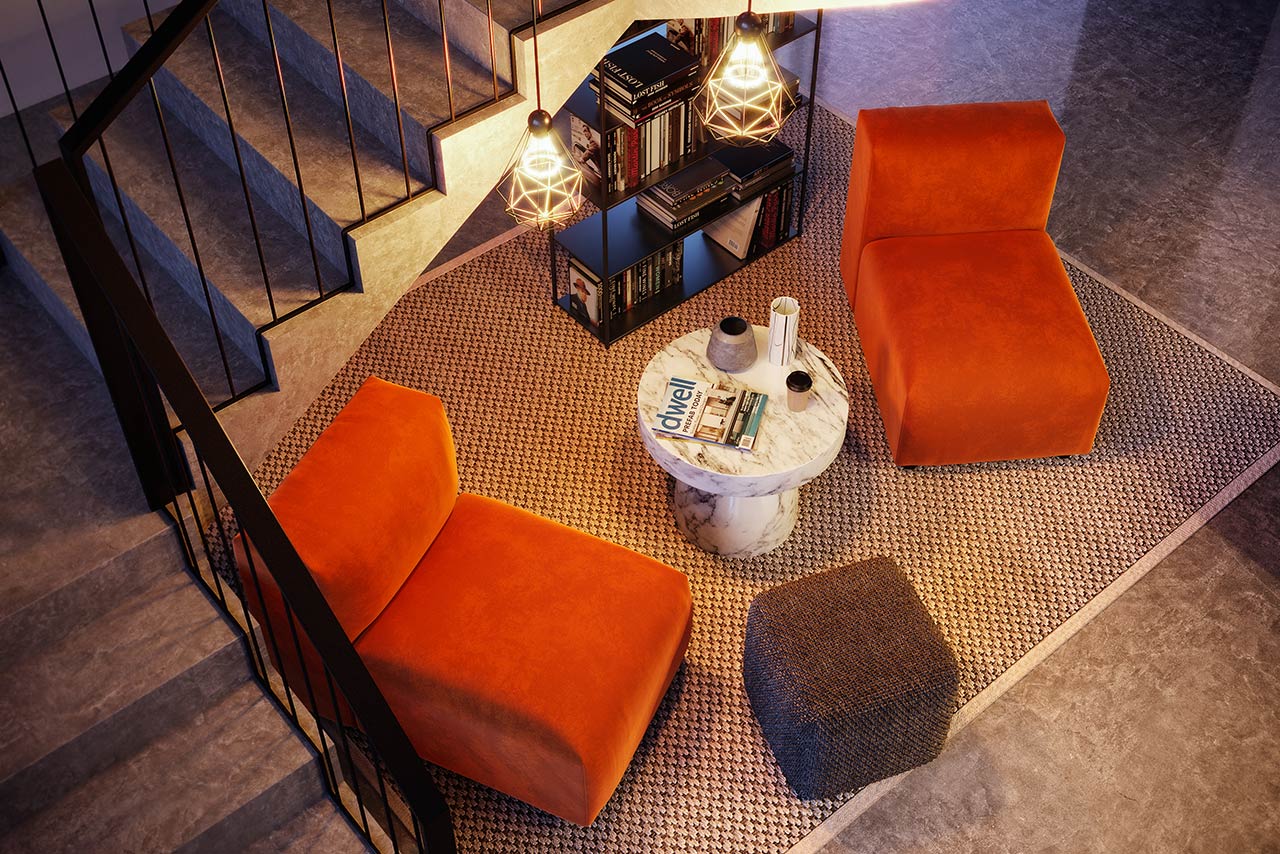 StudentFM's newest and most exciting student accommodation is the luxurious The Metropolis. This behemoth offers students studio rooms in over211 sterling apartments. A true giant in the student accommodation space, this 10 storey building has close links to Keele University, the University of Staffordshire and other universities. With construction almost drawing to a close, The Metropolis is looking to start with a bang during the September intake season.
Rooms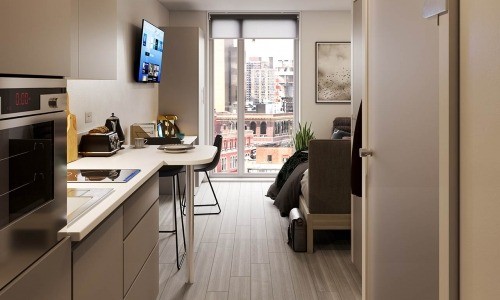 The studio rooms come in 4 variants –
Standard Studio – This configuration features a doubled bed, wardrobe, desk & chair and a flat-screen T.V. Students also get their very own kitchen and bathroom. There's plenty of space in the 21m² room for students to just kick around and have fun,
Premium Studio – Premium Studio offers students more space than a Standard Studio. This type of room is ideal if you're a couple or just prefer living with more space.
Premium Plus Studio – If you're looking for a top-notch luxury room, Premium Plus Studio is the one for you. Designed beautifully, these rooms are loaded with modern amenities and have multiple windows that allow natural light to come in.
Ultimate Studio – The last and most premium studio room is the Ultimate Studio. Measuring at an astounding 33m², this studio is fit for any King! You get amenities such as a doubled bed, wardrobe, desk & chair, flat-screen T.V., private kitchen and even your very own bathroom.
Communal Amenities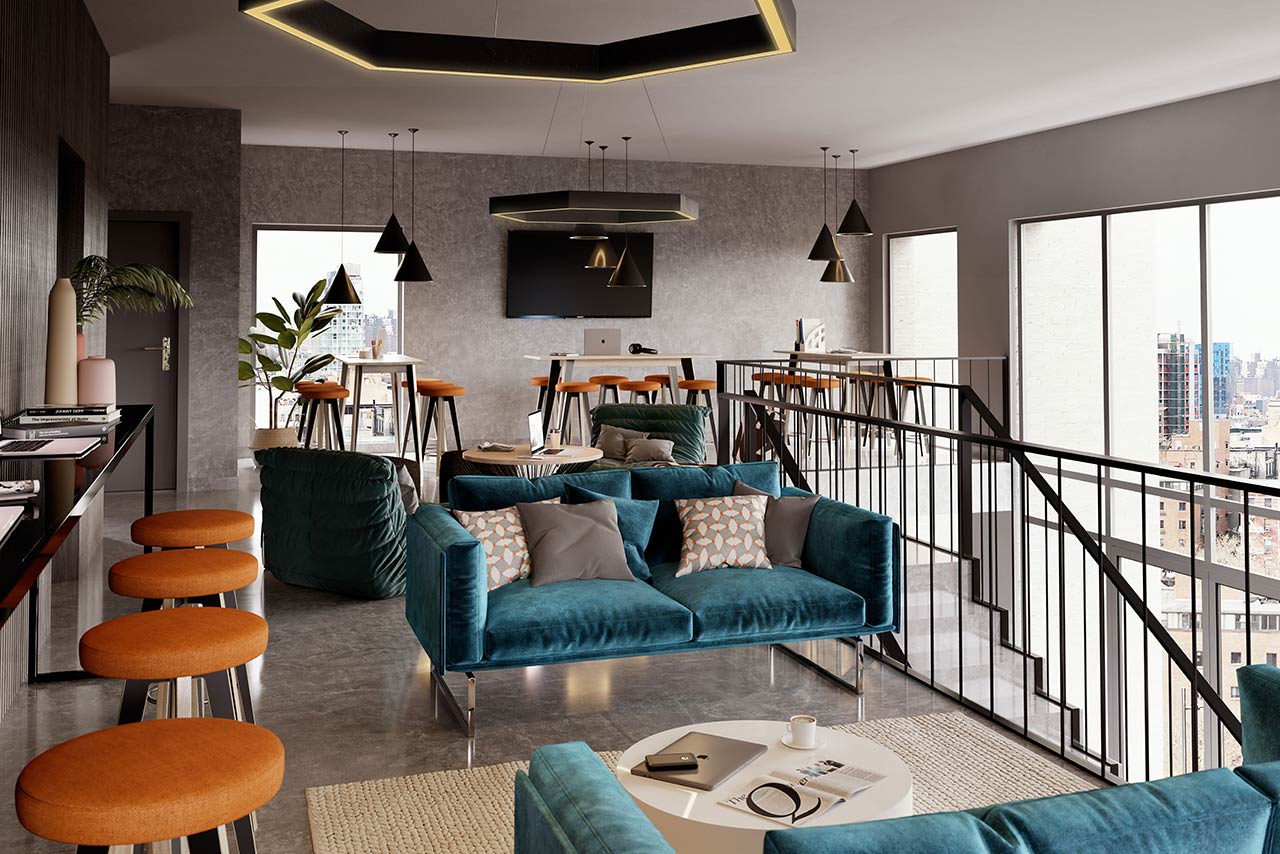 Apart from offering impressive in-studio amenities such as en-suite bathrooms, bespoke kitchens and separating living, study and sleeping areas; there is an amazing array of communal amenities like –
Social Life
Newcastle under Lyme has more to offer socially as it does culturally, mainly due to its active and growing student community. The city centre area is a hub of the best restaurants, pubs and clubs like Oscar's Restaurant, Kiln and The Foyer. The outskirts of the city centre too, have a thriving social life, especially around the main campus of Keele University. Over there, you'll find many students engaging in a wide range of activities on weekends.
Sports
If you aren't aware by now, sport is a huge part of the culture of Newcastle. Football, in particular, is very close to the heart of Geordies. Apart from Newcastle Town F.C., students can visit home games of the Newcastle Staffs Rugby Union Club, Volleyball Club, and Swimming Club. If you're up for a bit of an adventure, you can head on over to St. James' Park, the home stadium of Premier League team Newcastle F.C., to watch them play some dazzling football. If you feel like taking up a sport, there is no shortage of options. You can go for runs around the green areas, join one of the many sports clubs, – or even join the Keele University's Quidditch team, the Keele Squirrels (one of the U.K.'s first-ever Quidditch clubs).
Travel
Thanks to the town's central location in the North West of England, London is just 2 and a half hours away on public transport. Other major cities like Liverpool, Manchester, Sheffield or Birmingham are not too far either. For international students looking to reach the property, the nearest airport is Manchester Airport. It is a 45-minute drive away or an hour and 20 minutes with public transport.