The University of Strathclyde is a leading international technological university in the world. It was established in 1796. It was previously named as Andersonian Institute. Later, in 1964, it was awarded university status by Royal Charter. It is titled after the historic Kingdom of Strathclyde. It is the oldest and well-known uni of Glasgow. Recognized as a 'place of useful learning' and renowned for excellent teaching faculty, world-class research analysis and well-built connection with top Uk industries, government and businesses.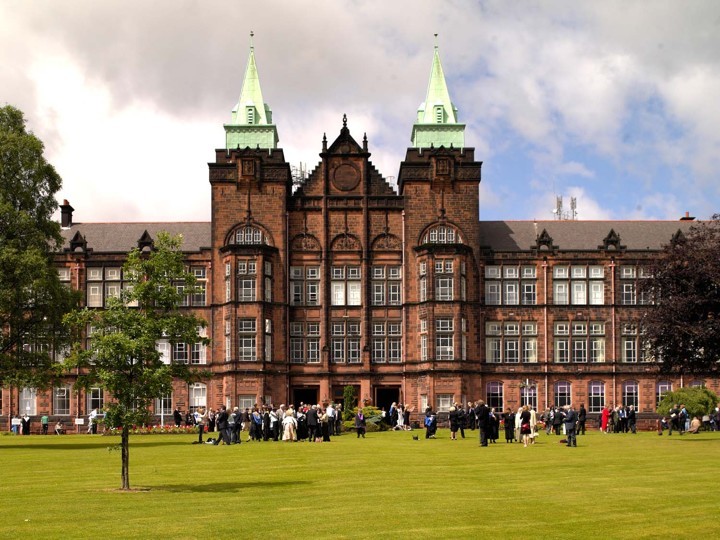 University of Strathclyde has a dynamic international community of over 22,000 students from 100 countries and is investing £650m on its campus. Strathclyde University is situated in the center of Glasgow, one of the UK's largest cities with a bunch of fun things to do while you stay.
Location
The University of Strathclyde is located in the heart of Glasgow, Scotland. Being a culturally vibrant city, it provides great exposure to its students, especially international visitors. The rich history and heritage with admirable artwork gives immense pleasure to the students who can enjoy the city apart from studying. In the past years, National Geographic entitled Glasgow as the 'Best of the World destination'.
Ranking
Transportation
Strathclyde University is serviced by numerous nearby train stations, including Queen Street, High Street, Centra and Argyle Street. ScotRail is Scotland's main train operator 'ScotRail' provides connections in and around Scotland as well as in the UK.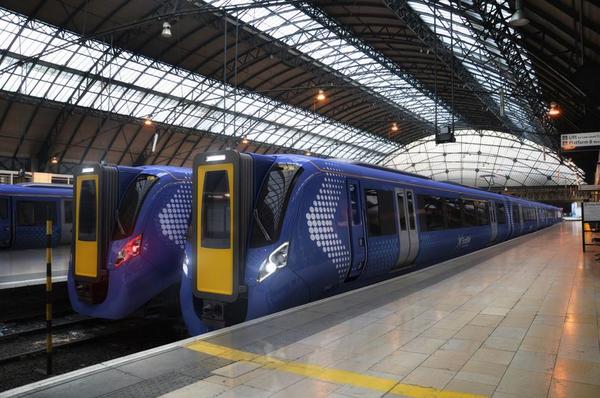 Departments
Engineering
Humanities & Social Sciences
Science
Strathclyde Business School
Strathclyde Business School of the University of Strathclyde has its connections on an international level. The school offers specialist programs in various business departments as mentioned below
Department of Human Resource Management – CIPD approved
Department of Accounting and Finance – CIMA and ICAS accredited
Hospitality & Tourism degrees – Institute of Hospitality accredited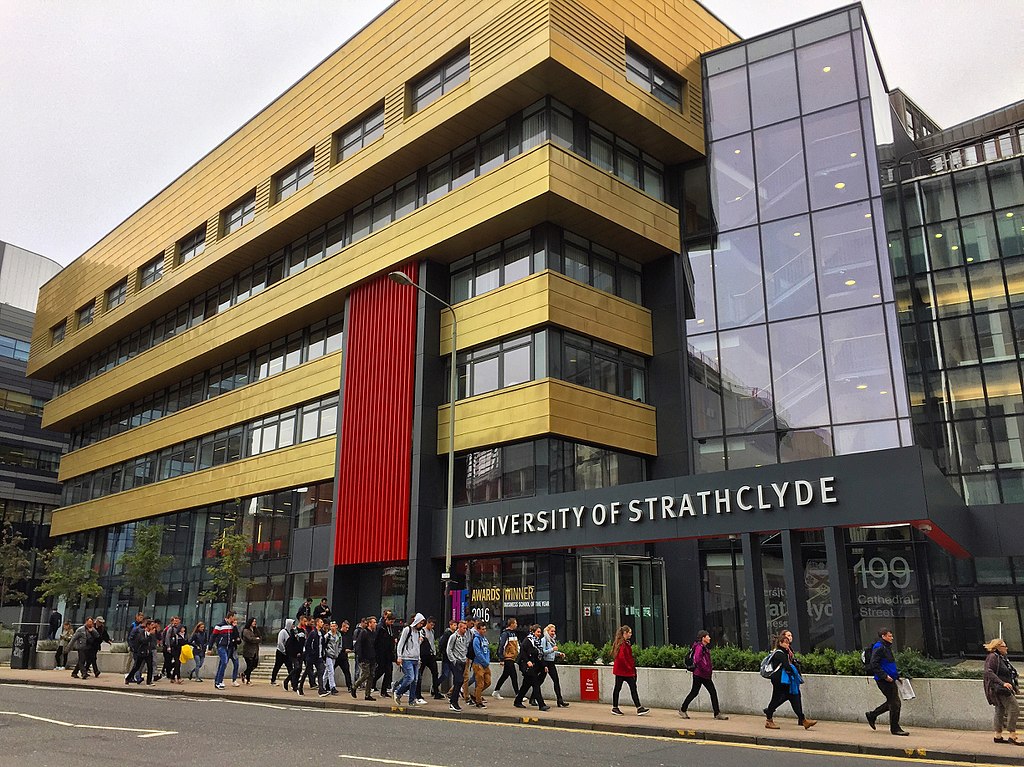 Nearby Student Accommodation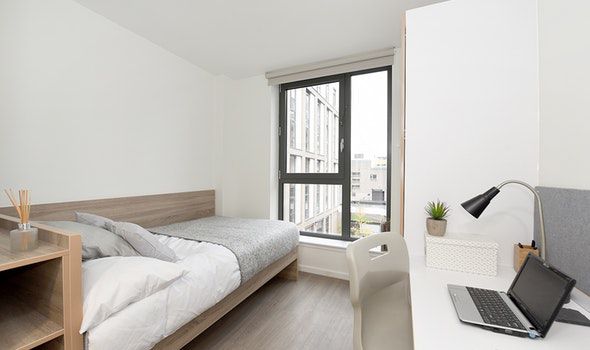 It is located at a 4-minute walk to the University of Strathclyde. There are around 6 or 7 en-suites per room and dual occupancy at studio rooms at no extra cost. Each room has a comfortable bed, study area and ample storage space with a private bathroom.
Price Range: £149 – £219/week
Room Types: En-suite rooms, Studios.
Amenities: Gym, Study Area, Lounge Area, Theatre, Gameroom, CCTV Security & many more.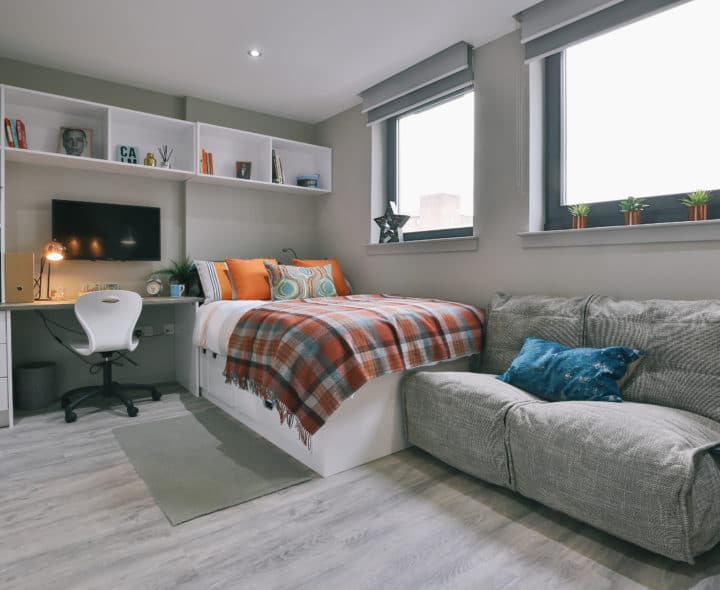 The Student accommodation is at a 5-minute distance on foot from central Strathclyde. Each studio apartment is well-furnished with a double bed, a wardrobe, study table and chair, private kitchen and bathroom.
Price Range: £173 – £233/week
Room Types: En-suite rooms and Studios.
Amenities: Gym, Fob Entry system, Study Area, Bike Storage & many more.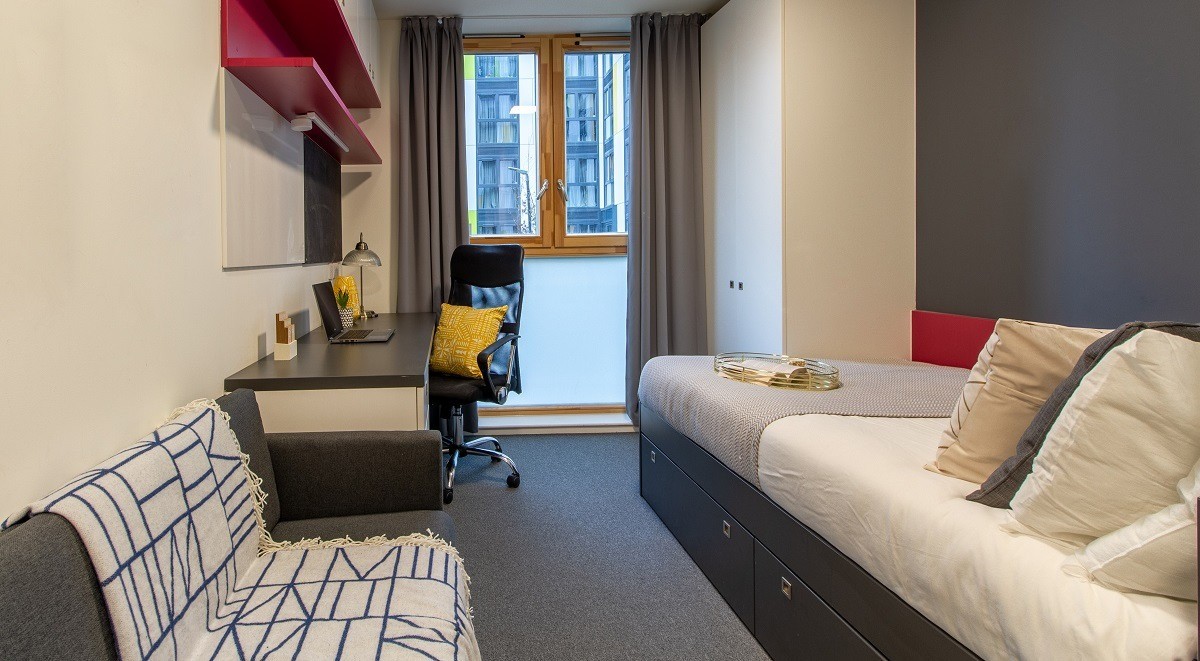 It is situated on Havannah Street in Glasgow. Havannah House is a luxury living student accommodation in Glasgow. It is close to major shopping areas, amenities and transport networks. One can say that it is an ideal place for students who wish to study in Glasgow.
Price Range: £132 – £175/week
Room Types: En-suite rooms, Studios and Accessible Studios.
Amenities: Game and Cinema room, Central Heating, Gym, Courtyard & many more.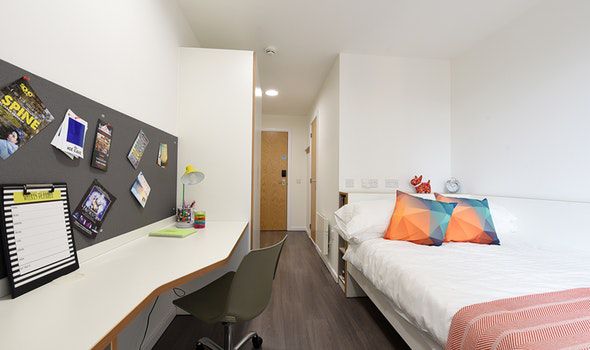 It is a sumptuous student accommodation situated on Bath Street. It is just 5 mins away from the city center. It has excellent facilities like gym, communal lounge, on-site cinema lounge, dinner Party room and study spaces.
Price Range: £173 – £217/week
Room Types: Studios
Amenities: Television, Gym, Social Events, Gameroom and Theatre.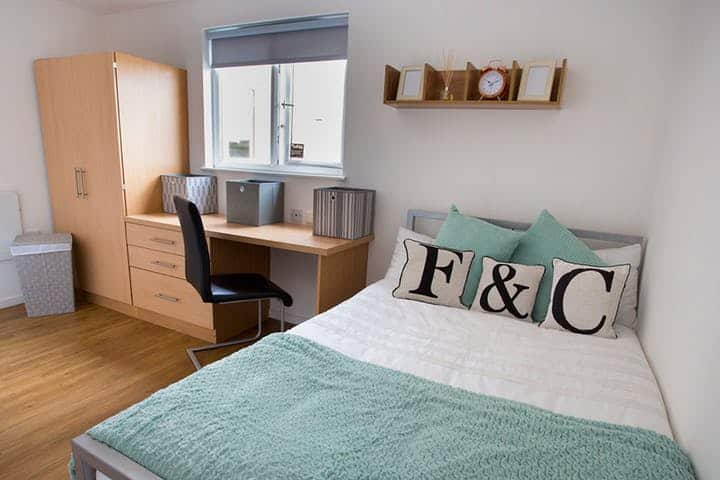 The most stylish student accommodation located close to Glasgow's city center is Firhill Court. It offers a free shuttle bus service for students traveling to the nearby campuses.
Price Range: £99 – £123/week
Room Types: En-suite rooms
Amenities: Study Area, Parking Space, CCTV Security & many more.