Some of the world's most common study choices are foreign MBA degrees. Two of the world's most prestigious business school rankings offer annual lists of business schools with outstanding results for foreign students to help you find the business degree that best matches your career interests. The UK's top business schools are well-represented among the world's best universities, with several MBA courses in the world's top 50. Not only in London, but around the world, the UK offers numerous business study options, with degree courses taught by experienced international teachers and excellent industry ties. Find out more about the top MBA universities in UK.
MBA In The UK
While the eventual withdrawal of the country from the European Union has created a degree of confusion in the business environment, it seems safe to assume that the business education institutions of the country will continue to be considered among the best in the world and that the nation itself will remain a major business hub in Europe.
According to a survey, an MBA in the UK remains a favourite of prospective MBAs, ranking only behind the US.
Although London looms large over the business landscape of the country, there are several prestigious choices in this island nation, all linked to the myriad possibilities offered by one of only two global Alpha cities.
Some of the top MBA universities in UK are given below-
Imperial College Business School
The MBA in Imperial includes a Global Experience Week, which for many students is a highlight. This is an intense trip abroad to investigate companies in a foreign context. Imperial College Business School is among the top MBA universities in UK.
The full-time MBA takes 12 months, with £ 54,500 in tuition fees. Students had an average age of 28 in the most recent batch. 43% of the students were female and there were 23 nationalities represented. Students had extensive past experience in engineering, energy, pharmaceuticals, biotechnology and healthcare, as well as in the conventional banking, finance and consultancy MBA industries. A weekend MBA, a two-year Executive MBA and a two-year global online MBA are other options at Imperial.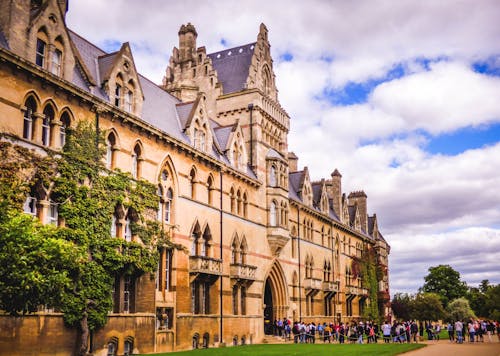 University of Warwick, Warwick Business School
The MBA from Warwick Business School, one of the top MBA universities in UK offers you the opportunity to engage in seminars on customer persuasion skills, productive presentations, global business diversity and culture, and impactful applications and interviews. The full-time MBA is a 12-month course, with £ 43,950 in tuition fees. You will have the ability to specialise in entrepreneurship, which means spending 50% of your time on that subject and 50% on the core content of the MBA. 'Innovation and imagination in companies', 'Managing in a New Environment' and 'Organisational behaviour' are the modules. Distance learning MBA and an Executive MBA (as well as distance learning and Executive MBAs based at the London base of the university, at The Shard) are other options at Warwick. The list of top universities in UK for MBA is endless.
Oxford University, Saïd Business School
When it comes to MBAs, the University of Oxford ranks both as a leading global university in general and a top provider. The Global Opportunities and Threats: Oxford (GOTO) project, described as 'action-oriented problem-solving' which addresses a key issue facing the world today, is among the highlights of its MBA programme. The one-year course at Saïd Business School at Oxford costs £63,000. Alternatively, you can opt for a single Oxford 1+1 MBA or an Executive MBA. In subjects such as public policy, computer science and criminology, this is an opportunity to merge the one-year MBA with one of a select number of Master's degrees.
Before completing the general business administration programme, it offers you a chance to improve your understanding of a chosen specialism. It is the best MBA colleges in UK.
Cambridge University, Judge Business School
The Global Consulting Project is at the heart of Cambridge's MBA, through which groups of students conduct live consulting assignments for companies around the world. For the 12-month full-time MBA, tuition fees stand at £ 59,000. Cambridge University is one of the top MBA universities in UK.
The programme follows a four-stage 'micro to macro' pathway: team building, team leadership, power and effect, and implementation and relaunch. In fields such as entrepreneurship, global business, energy and the environment, and healthcare strategies, you can choose to specialise.
You can also study in Cambridge for an Executive MBA. This is a 20-month course spanning 16 weekends and four week-long blocks.
London Business School (LBS)
The LBS MBA, which is itself the 'most versatile in the world,' is generally regarded as one of the most prestigious in the world, and definitely one of the most respected in Europe.
You may choose whether to study for 15, 18 or 21 months or more. Fees for 2020 are set at £ 87,900, including Global Business Immersion flights and accommodation – a week-long foreign trip including site visits, seminars, forums, guest speakers and opportunities to meet local LBS alumni.
An Executive MBA and two other EMBAs are also offered by LBS – the EMBA Global Asia and the EMBA Global Americas and Europe. In Hong Kong, Shanghai, New York and London, the former is an opportunity to research, while the latter includes studying in London and New York. London Business School is one of the top MBA universities in UK.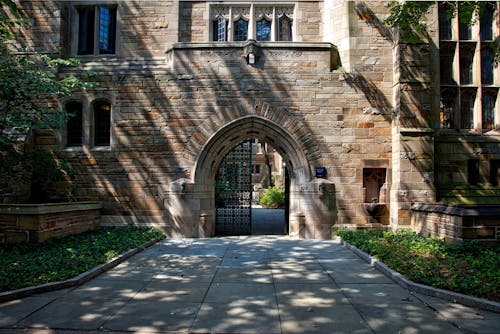 University of Edinburgh Business School
The Edinburgh MBA boasts a 'boutique experience' that incorporates a personalised experience with limited cohorts. You will master the skills needed by managers and business leaders during your studies and extend your horizons.
At Edinburgh, you can study three forms of MBA – full-time MBA and full-time MBA with foreign exchange – all lasting 12 months, or you can opt for a 27-month part-time executive MBA.
The full-time MBA focuses on a variety of core business, leadership and management disciplines and provides students with a choice of specialisation in finance, strategy or entrepreneurship. You would need a first-class or 2:1 honours degree and at least three years of work experience in a management capacity to qualify for the course.
Both the full-time MBA and the full-time MBA with foreign exchange have £32,500 in tuition fees.
Cranfield School of Management
Cranfield, an entirely postgraduate institution, offers an outstanding array of MBA courses. The Executive MBA, MBA Defence and Executive MBA Defence Export all cost £ 27,000 in fees, in addition to the usual full-time MBA costing £ 39,000.
Core modules include 'Risk and security management', 'Leading change management in defence' and 'Defence economics and finance' to use the MBA Defence as an example.
University of London, Cass Business School
Cass Business School's 12-month, full-time MBA incorporates seminars, conferences, live projects, overseas expeditions and international consulting projects. Fees for tuition cost £46,000.
For the first six months of the course, before tailoring the second half of the course to your interests, you can develop a fundamental understanding and knowledge.
The school will consider that as your 'concentration' if you take at least 40 credits worth of elective modules in a specific field. Corporate finance, corporate planning, digital transformation, innovation and entrepreneurship, investment management, and marketing are available to choose from.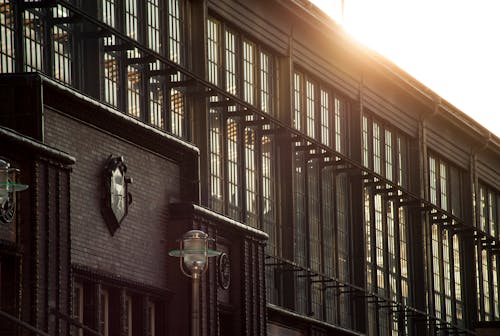 Durham University Business School
The MBA from Durham offers you the chance to concentrate on one of three fields of expertise: entrepreneurship, consulting, or technology. The full-time MBA is planned for 12 or 15 months and tuition fees have not yet been announced. The 15-month version offers you the opportunity to pursue a new position in the industry or career, take an internship, or plan to start up your own company.
You can visit a company overseas during the course, attend language classes, conduct a consultancy exercise with an agency of your choosing, and get involved in a real-life boardroom simulation.
Durham also offers an online/blended MBA, which means you can learn the course entirely online or in a mix of residential modules that are online and taught. The Executive MBA, jointly delivered by Durham and Germany's European Business School, is another choice.
The University of Manchester, Alliance Manchester Business School
The University of Manchester programme lets you take on three consulting ventures with actual customers, identifying as "one of the most practical MBAs in the world."
There are choices for learning over 12, 15 or 18 months, progressing or slowing down at some points in the course, as you like. Currently, tuition fees are £45,000.
Manchester offers a global part-time MBA over 18 to 24 months, which includes teaching in three residential workshops per year, in addition to the full-time MBA. In Dubai, Hong Kong, Manchester, São Paulo, Shanghai and Singapore, elective modules can be learned at centres. The University of Manchester is one of the top MBA universities in UK.
Read our blog: The Best Postgraduate Scholarships In The UK That You Should Apply For Today