There are plenty of places in London to enjoy a nice sunny day. But let's be honest. Is there a better place than a park to while away your time? Answer – No. Especially when you're in the student-favourite city of London where there's an abundance of parks. Just think about enjoying the warm sunshine, loitering around the park and plucking flowers with not a care in the world! Sounds amazing, right? Turn this day dream into reality by visiting these top 10 Parks in London –
1. Hyde Park | Best Parks in London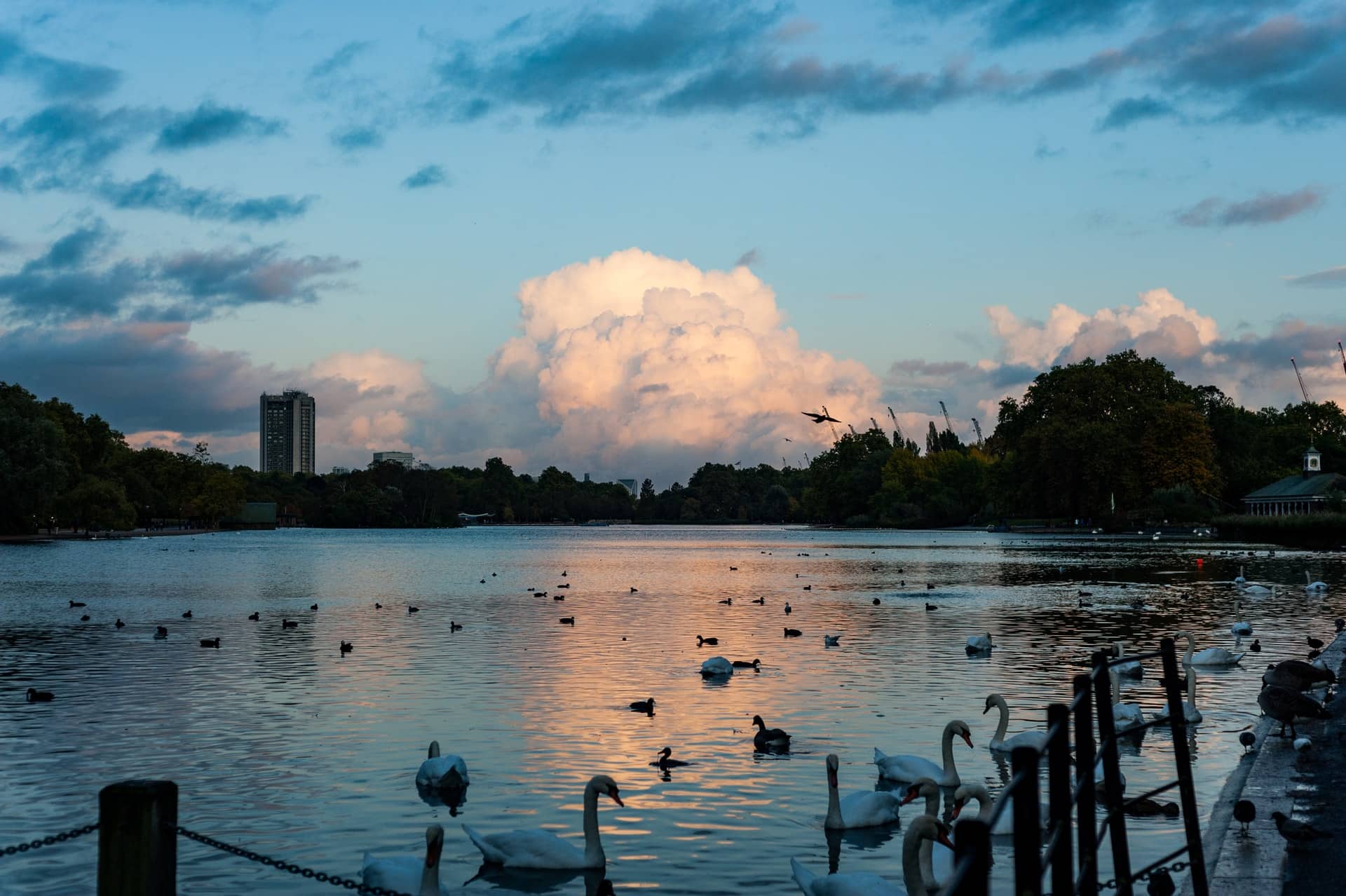 Hyde Park is probably the first name that springs to mind when someone says – "top parks in London". It's easy to understand why Londoners love and cherish every blade of grass in this 350 acre park. There's a host of activities to do at Hyde Park like taking a leisurely stroll, zipping around on a cycle, rowing a boat or simply swimming in the Serpentine lake. You can also visit the infamous Speakers' Corner, which is renowned throughout the UK for being a symbol of freedom where people can come and speak their minds. Be assured of being in the best of spirits as there are more than 4,000 trees, a lake, a meadow, rose gardens to keep you company!
Address:
London W2 2UH England
Transport:
Tube – Knightsbridge/Marble Arch
Opening Hours:
Sunday to Saturday 5 AM – 12 AM.
2. Regent's Park | Best Parks in London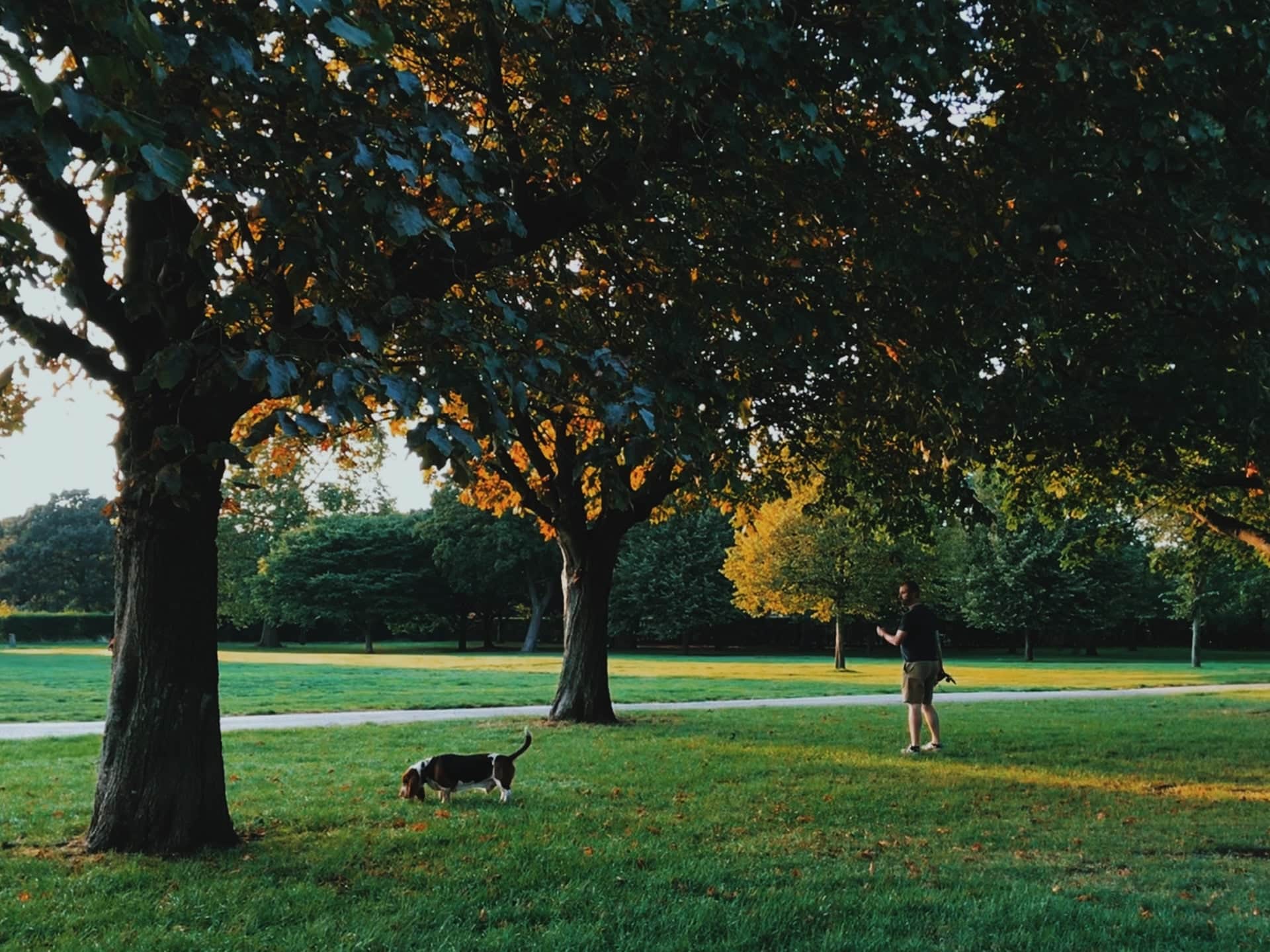 Regent's Park is one of the most popular and beloved parks in London. Covering over 410 acres, there's no shortage of space for visitors. This park in London was originally meant to be a hunting ground for Henry VIII and remained a royals-only retreat till 1845. It was only after 1845, when the park opened to the public. Today, you can find various food and music festivals here and also beautiful rose gardens, rowing boat hire, tennis courts, bandstands, ice cream stands and eateries. Be sure to visit the quaint Japanese Garden Island, which is full of winding paths, ornamental shrubs and a lake.
Address:
Chester Rd, London NW1 4NR
Transport:
Tube – Regent's Park
Cost To Enter:
Free
Opening Hours:
5 AM – dusk.
3. St James's Park | Best Parks in London
The beautiful St James's Park that we know today wasn't always intended to be a public park. It was founded as a deer park for the royal occupants of St James's Palace. The central lake at St James's Park is home to a variety of species of birds like pelicans, robin, great spotted woodpecker and many more. If you wish to see the wandering pelicans being fed, be at the park at 2.30 PM. The bridge over the lake offers some surreal views of Buckingham Palace, so make sure you keep your camera handy! Walk further along the north side of the park and you will reach the bustling Trafalgar Square.
Address:
Horse Guards Parade, London SW1A 2BJ
Transport:
Tube: St James's Park/Westminster/Charing Cross/
Cost To Enter:
Free
Opening Hours:
Daily 5 AM – midnight.
4. Richmond Park | Best Parks in London
Richmond Park is the largest of London's Royal Parks, commanding 2,500 acres of pristine land. There are hundreds of red and fallow deers that roam freely across the park and call this park in London their home. There's also a charming café in the park to recharge your batteries from all that walking! From the park's highest point, you can take in the unobstructed views of St Paul's Cathedral that's over 12 miles away. It is free to enter Richmond Park and the park is open daily between 7am – 6.30 pm.
Address:
Kings Rd Surrey, London TW10 5HS
Transport:
Tube: Richmond
Cost To Enter:
Free
Opening Hours:
7 AM – 6.30 PM
5. Victoria Park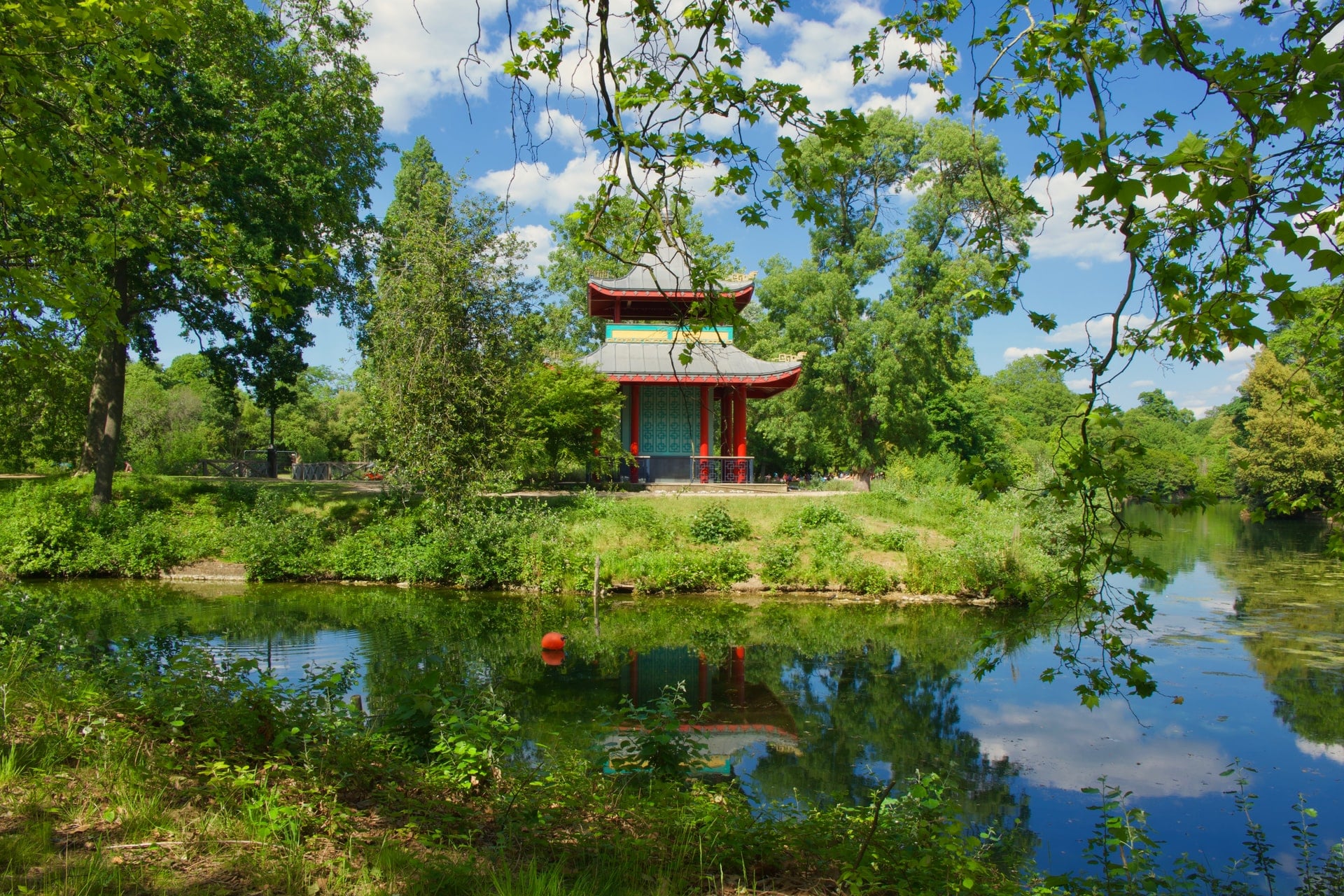 Victoria Park, aka "the People's Park" is one of the most popular parks in London. Stretching over 86 hectares, there is no dearth of fun activities to do here. You will find two expansive lakes (one with a Chinese pagoda island), a boating pond and Vicky Park to while away your time. The charming tennis courts, a bowling green and running track, plus football and cricket pitches are also recommended for a playful time at Victoria Park. After you work up an appetite, head over to the Pavilion Café where you can fuel up and watch the splendid sunset from your table.
Address:
Victoria Park Rd, London E3 5SN
Transport:
Tube: Bethnal Green/Mile End
Opening Hours:
Monday to Sunday 7 AM – dusk.
6. Hampstead Heath
Hampstead Heath is a sprawling 320-hectare green paradise that welcomes picnickers, nature lovers and dog walkers on a daily basis. If you're in luck, you can spot some very special residents of Hampstead Heath like the muntjac deer and parakeets. Hampstead Heath is the perfect place to enjoy a nice hot summer's day. Wash away all your worries by taking a dip in the dedicated men's and women's ponds that are open all year round.
Address:
Highgate Road, London NW5 1QR
Transport:
Tube – Hampstead, Kentish Town
Rail – Hampstead Heath
7. Greenwich Park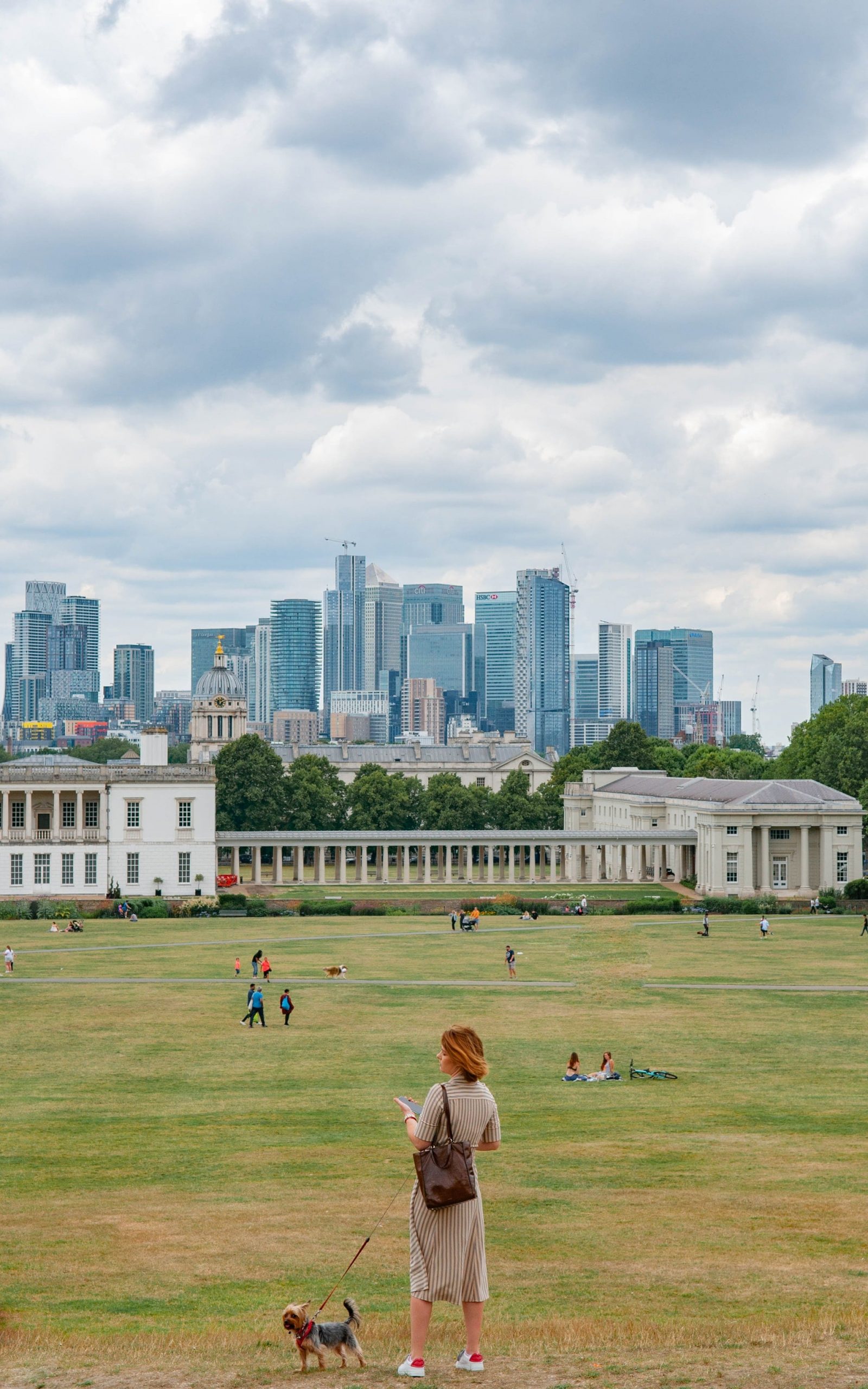 Greenwich Park is the oldest enclosed Royal Park in London. This picturesque park in London is home to deer, foxes and over 70 species of bird. Being one of the largest open (and greenest) spaces in SE10, Greenwich Park offers visitors a wide range of facilities like six tennis courts, a child-friendly boating lake, the Queen's House and the National Maritime Museum. You can also find the Royal Observatory with the Greenwich Meridian Line at this sterling park in London. Have an enchanting time at Greenwich Park and relish the fact that this park in London has been the backdrop for many famous Hollywood movies like Four Weddings and a Funeral (1994) and Lara Croft: Tomb Raider.
Address:
Park Row, London SE10 8XJ
Transport:
Bus – 53, 177, 180, 286 bus
Rail – Cutty Sark DLR/Greenwich
Opening Hours:
6 AM all year round.
8. Kensington Gardens
Kensington Gardens is one of the most important Royal Parks in London that is absolutely adored by locals and tourists alike. This park in London is the home to Kensington Palace, the Albert Memorial, the Peter Pan Statue and many more attractions. In the middle of this gigantic green space, you will find a touching homage to Princess Diana in the form of The Diana, Princess of Wales Memorial Fountain and the Princess Diana Memorial Playground.
Address:
London W2 2UH, United Kingdom
Transport:
Tube – High St Kensington/Lancaster Gate/Queensway
Cost To Enter:
Free
9. Clapham Common
Clapham Common provides weary visitors an oasis of peace amid the hustle and bustle of the city. This park in London houses many sporting facilities, cafés, two playgrounds and a skate park. A must do activity at Clapham Common is to go fishing at Eagle Pond – the common's most 'natural' pond. The pond is adorned with wooden decked fishing platforms, that are perfect vantage points for the novice and professional fishers.
Address:
Windmill Drive,London SW4 9DE
Transport:
Tube – Clapham Common/Clapham South
Opening Hours:
Open 24/7
10. Battersea Park
Battersea Park has so much to offer that it's almost impossible to try out everything in one day. The Buddhist London Peace Pagoda should feature high on your list as it has four beautifully sculpted bronze statues of Buddhas overlooking the Thames. Once that's done, head on over to the Pump House art gallery and then the petting zoo, which has meerkats, lemurs and wallabies. There's also an area for children to play around that's complete with climbing structures, slides, swings and much more.
Address:
Queenstown Rd, London SW11 4NJ
Transport:
Rail – Battersea Park
Cost To Enter:
Battersea Park Children's Zoo –
Adult – £9.95
Children (2 to 16 years) – £7.95
Under 2 – Free
Opening Hours:
8 AM – dusk