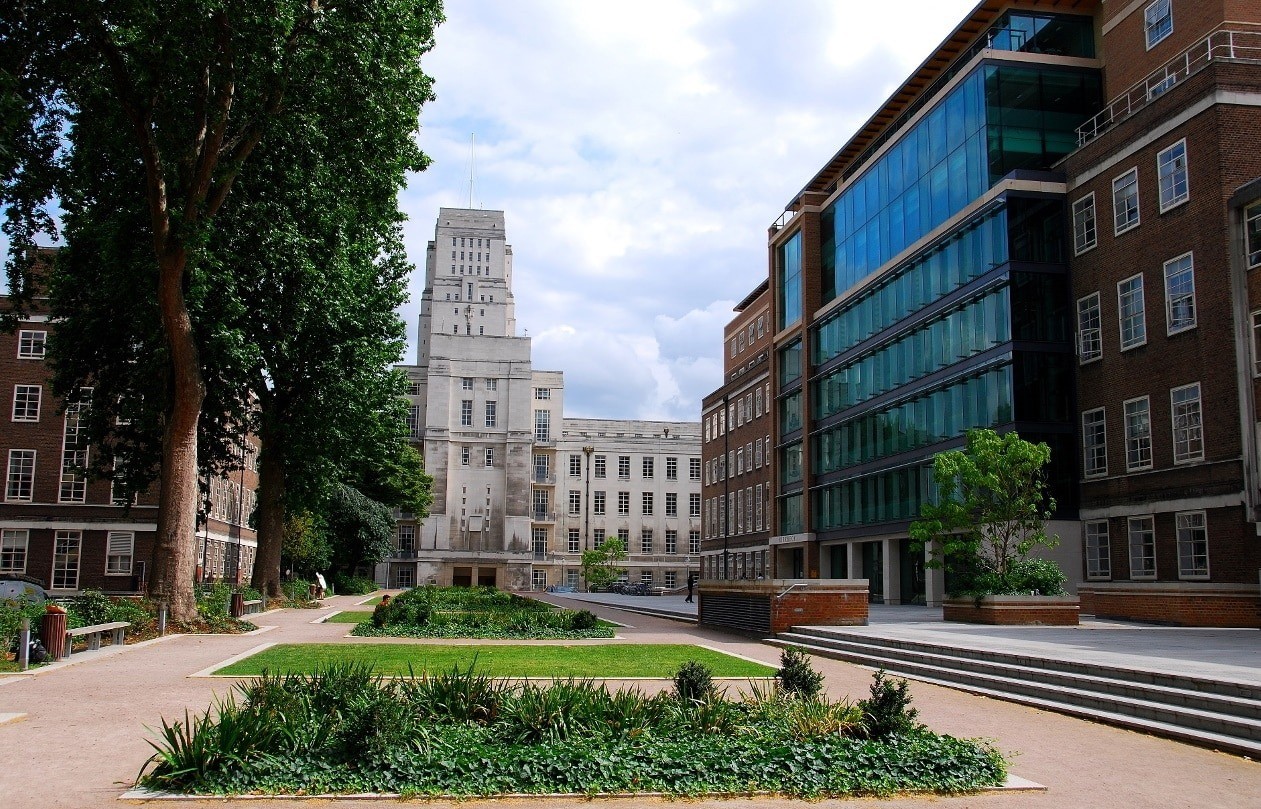 The Birkbeck University of London is a renowned world-class research-intensive institution that was established in 1823. It is located in the Bloomsbury zone of the London Borough of Camden in Central London. As a part of the University of London, Birkbeck awards internationally respected qualifications. By studying here, students get an opportunity to work alongside London's best working professionals.
Students from over 100 countries study at Birkbeck, attracted by the lively academic community and the chance to find part-time work while attending classes in the evening. Birkbeck offers a wide range of degree programs within five schools:
School of Arts
School of Business
Economics & Informatics
School of Law and School of Social Sciences, History & Philosophy
School of Science
Location
The main campus is located between Malet Street and Woburn Square in Bloomsbury. Birkbeck has adopted a novel way to make higher education more accessible by starting their widening participation strategy. As a result, many classes are taught at other locations around the Bloomsbury area. Birkbeck has expanded its presence into east London, in conjunction with the University of East London. The project is known as Birkbeck Stratford.
The college is just minutes away from the British Museum and within walking distance of the well-known West End shopping areas of Oxford Street and Covent Garden. The bars, restaurants, and nightclubs of Soho and Chinatown are just down the road, and the West End theatres are almost next door.
Transport
If you happen to stay further out of central London, you will find that Birkbeck is very well connected by rail stations and tubes. The closest London Underground stations are Euston, Goodge Street, Russell Square, and Euston Square. The closest train stations are Euston, King's Cross and St Pancras International.
Popular Courses
A significant statistic to know is that 95% of Birkbeck students are at work upon graduation. There are currently more than 50 undergraduate and 200 postgraduate degrees – ranging from the arts to sciences to business.
Here are some of the popular courses that the Birkbeck University of London offers –
Accounting and Finance (BSc) 3-year, full-time
Language and/with Global Politics (French, German, Italian, Japanese,
Spanish) (BA) 3-year, full-time
Human Rights (Intensive) (LLM / MA)
International Economic Law (Intensive) (LLM)
Organisational Psychology (MSc)
Master of Business Administration (MBA)
Admission Process
The Birkbeck University of London admission process is as follows
Universities and Colleges Admissions Service (UCAS) is the central organization that manages all entries to higher education establishments in the UK. Any student who wants to study a full-time degree anywhere in the UK has to apply through UCAS – including all Birkbeck applicants. Students can apply for UCAS courses as soon as they are published online.
All UCAS applications are made online. Go to the UCAS website https://www.ucas.com/ and navigate to the Apply and Track section. You will have to register and give a few personal details, including your name, date of birth, address. As UCAS is a centralised service, you have to fill only one form.
UCAS tariff only applies to you if you have recent relevant credentials. If your Level 3 (such as BTECs, A-Levels,HNCs) qualifications were taken over three years ago, the UCAS tariff is not applicable.
Under UCAS, you can choose a maximum of five courses. The way you distribute your five courses is entirely up to you. For instance, you can apply for five courses at only one university or a different course at five different universities.
As per UCAS, you have to pay £13 to apply for one course and £24 to apply for two or more courses. Education centres, Schools, colleges and education centres can advise on payment, while those applying independently can pay online.
Ranking
The Birkbeck University of London QS ranking for 2019 was within the top 100 in the world for English, Literature, and Philosophy. The 2019 Times Higher Education World University Rankings ranked the Birkbeck University of London 85th in the world for Psychology. The 2020 rankings by Times and QS pegs Birkbeck within the top 350 universities in the world.
Fees
Fees depend on what you study. What makes the Birkbeck University of London fees structure so appealing is the fact that there are no upfront fees for most full-time and part-time undergraduate students. They also provide exceptional financial support packages by way of flexible payment options and other sources of funding, thus giving students an even better environment to study and develop their personality.
Nearby Student Accommodation
Apart from independent halls of residence, there are some excellent
accommodation options if you wish to study at the Birkbeck University
of London.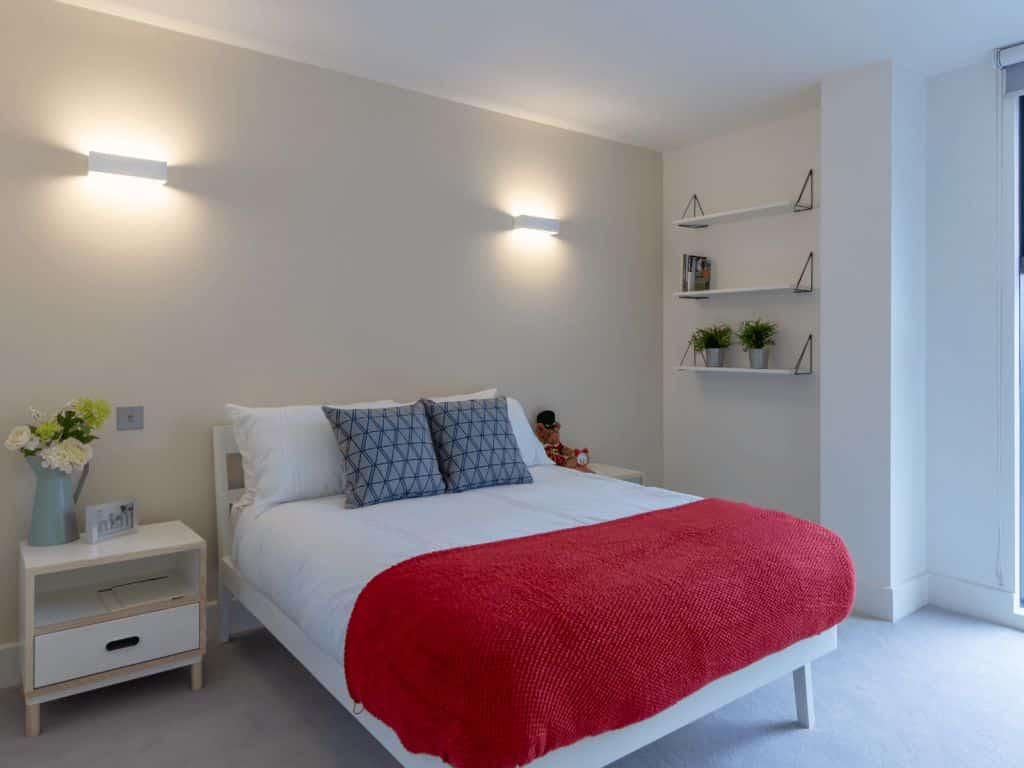 Located just around the iconic River Thames, Spring Mews offers a great student living experience. This fantastic location is just a few minutes from the bus station and Vauxhall tube & overground stations. Thus, making it accessible to reach the Birkbeck University of London and other universities. This property is just at a short walk from tons of bars, cafes, shops, and restaurants that the city has to offer. Westminster Abbey.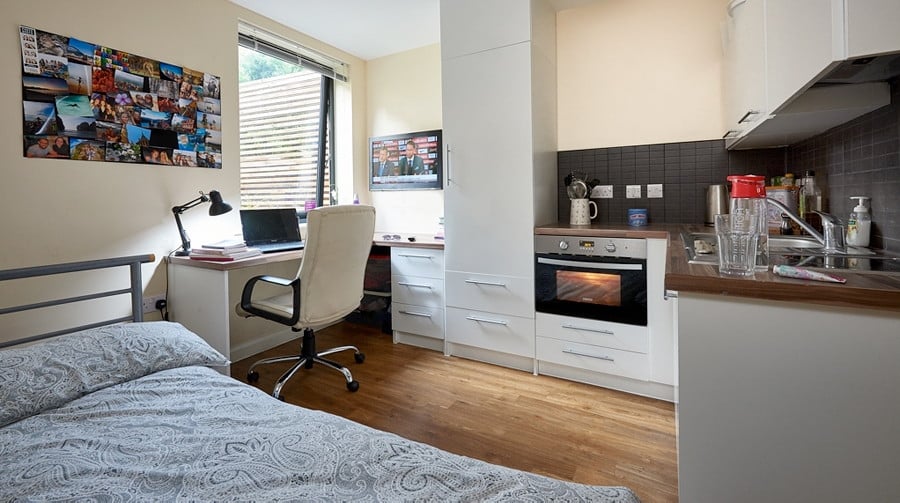 At The Hub, every last detail is looked after, thus ensuring you've got time (and money) to enjoy your time at University. You will be provided with a modern kitchen fully equipped with everything you will need for student life. Washing machines and dryers are located in their launderette, and they even offer you en-suite facilities to make sure you always look your best.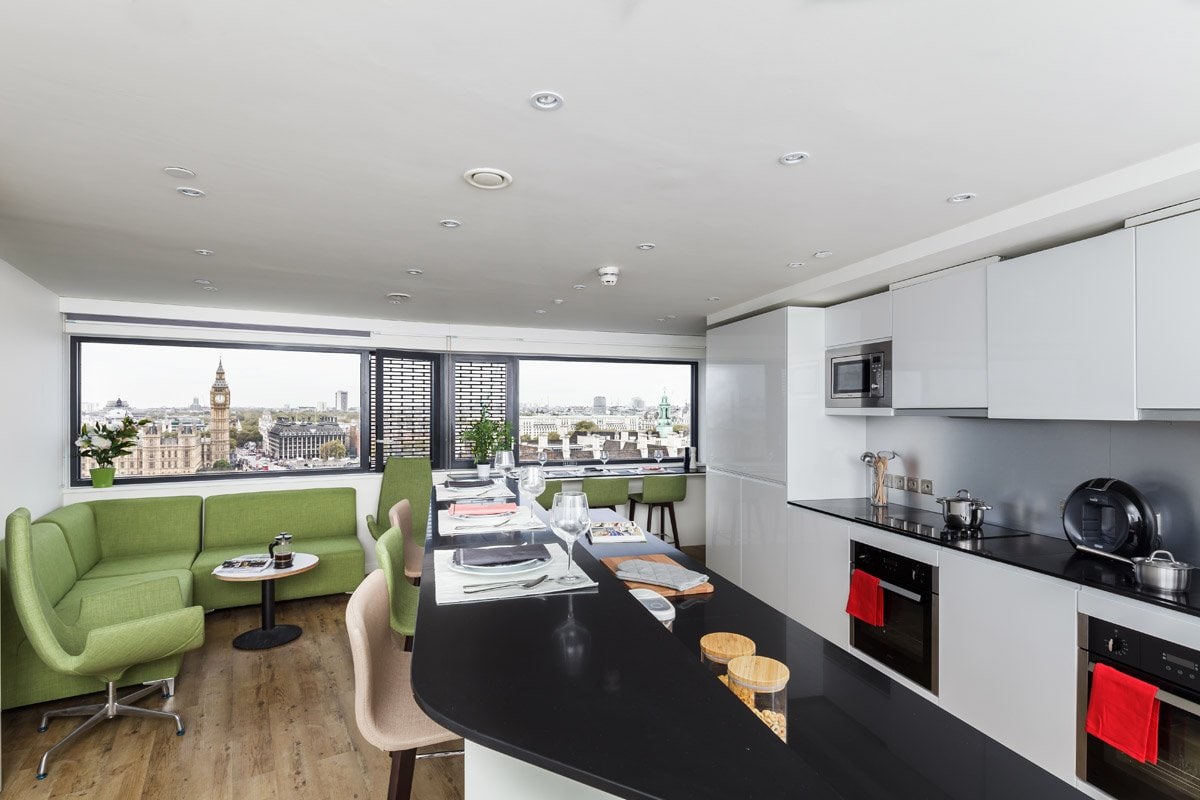 Directly overlooking the Westminster Bridge, this student accommodation offers a spectacular view of The Shard, The Big Ben and The Westminster Abbey. Kings College London, LSE, Birkbeck University of London are all within walking distance. Several of London's best shopping and social districts including Soho and Covent Garden are in the vicinity. The accommodation also offers a sauna and a swimming pool.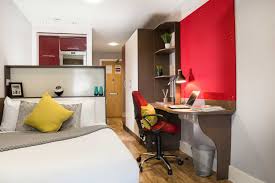 Dashwood Studios is located in Zone 1 of London which means that it is very well-connected to other parts of the city. Dashwood Studios specializes in studio apartments with impressive choices of standard, standard plus, premium, premium plus and deluxe. Dashwood offers a beautiful roof terrace with a landmark view.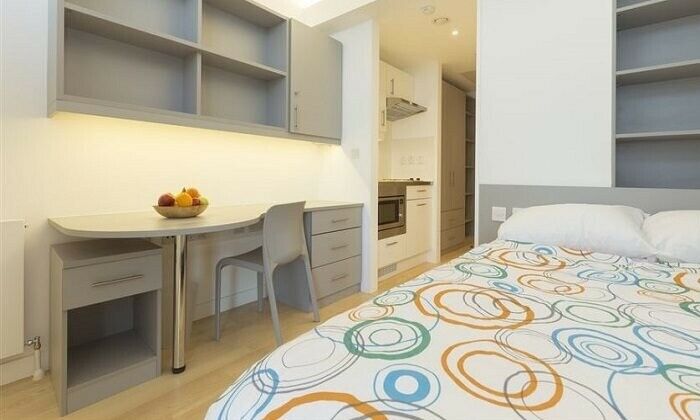 Torquay House at the Royal Oak is beautifully crafted by award-winning architects. It provides you with facilities and amenities like Free Wi-Fi, Inclusive Utility Bills, 24hr CCTV Camera, Common Room, Laundry, and Study Room, among others. Students can visit the Oriental Canteen, which is a budget-friendly Chinese restaurant. To get a drink, try visiting the Rum Kitchen and enjoy the Caribbean style cocktails.