Introduction
Birmingham has gained recognition worldwide for its warm and inclusive ambience, boasting a tight-knit community feel. Student life in Birmingham is full of adventures as it opens doors to experiencing a famous and youthful city in the UK. The city offers an array of top-tier eateries, entertainment options, and shopping venues. Housing over a million individuals hailing from diverse cultures and ethnicities, Birmingham stands out with 40 per cent of its population being 25 years old or younger.
Acknowledged as the 'workshop of the world,' Birmingham held a pivotal role in the Industrial Revolution, harmonising history with modernisation. Today, it shines as a central point for finance, social activities, and commerce across the East and West Midlands. The city thrives with its dynamic technology sector, world-renowned research conducted at UK universities, and a robust entrepreneurial culture. It's hardly a surprise that student life in Birmingham is vibrant and provides rich opportunities to students thrive in their academics as well as personal life. Let's delve into what renders Birmingham a splendid choice for Indian students aspiring to live and learn in the UK.
Why Should You Study In Birmingham?
Birmingham is the 2nd largest city in the United Kingdom which is home to a huge number of international students. Students from all around the globe come here to seek education and flourish into the best versions of themselves. If you want to come to the UK and are unable to decide if Birmingham is the destination for you, the following reasons might just help you make an informed decision.
Birmingham Is The Best Location For Students- Birmingham offers excellent links to the rest of the country and is situated in the heart of the UK (in the Midlands area). Other fantastic cities like Liverpool, Manchester, Oxford, and London are also conveniently accessible, as well as lovely rural areas like the Peak District and Cannock Chase. The airport in Birmingham, which serves many cities in Europe, North America, the Caribbean, Africa, the Middle East, and Asia, is approximately 10 kilometres from the city centre.
It Is A Multicultural City- One of the most varied and energetic cities in the UK is Birmingham. Since more than 20% of its population is foreign-born, you'll feel at home no matter where you're from. Due to Birmingham's diverse population, you may attend a wide range of wonderful cultural events all year round. These include the UK's largest Eid festival, the Caribbean Festival of Food, music, dance, and art, and German Christmas markets.
Food Is A Speciality In Birmingham- Birmingham is a great city if you enjoy tasting new foods. The city is home to several excellent dining establishments that reflect the many diverse nations and cultures present in Birmingham. There are many inexpensive, student-friendly restaurants where you can get regular meals, but you can also enjoy fine dining at one of Birmingham's five Michelin-starred establishments, which are ideal for celebratory events like graduation. Additionally, the Balti, a curry made in Pakistani style that is well-known in the UK, originates from this city. Furthermore, the nearby Cadbury chocolate factory is worth a visit if you enjoy sweet foods.
It Is A Green Land- No other city in Europe has more trees than Birmingham does! You'll be astounded by how many outdoor spaces there are in the city with approximately 600 parks and green spaces. You can stroll through Birmingham's parks, discover your favourite place to unwind with buddies or carry out your homework outside. You may stroll through Sutton Park Nature Reserve, take in the breathtaking Botanical Gardens, and explore the lovely Winterbourne Gardens. In addition to all of this, the city's canal provides beautiful routes for cycling, running, and walking.
Top Universities For Students In Birmingham
Here is a list of the best universities in Birmingham with their world ranking and specialisation courses that will help one to understand which university will best suit their career aspects.
| | | | |
| --- | --- | --- | --- |
| Top Universities | Ranking (QS 2023) | Specialisations | Notable Features |
| University of Birmingham | 87th | Various disciplines | Strong research, beautiful campus |
| Aston University | 301-350 | Business, Engineering | Focus on employability, strong industry links |
| Birmingham City University | 801-1000 | Arts, Media, Health Sciences | Urban campus, strong vocational programmes |
| Newman University | 801-1000 | Humanities, Education | Emphasis on teaching quality, supportive community |
| University College Birmingham | 801-1000 | Hospitality, Tourism, Business | Industry-focused programmes, central location |
| The Queen's Foundation for Ecumenical Theological Education | 240th | Ecumenical Theological Education | Focus on theological studies, ecumenical approach |
| Birmingham Metropolitan College | 1001-1200 | Various disciplines | Diverse course offerings, vocational programmes |
Cost Of Living In Birmingham As A Student
Birmingham has transformed from its industrial past to a leading UK hub for trade and commerce, drawing individuals seeking opportunities. This convergence has woven a tapestry of cultures in the city. As a student in Birmingham, you'll experience an academic journey intertwined with diverse traditions. Living costs vary based on location and other factors. A snapshot of monthly expenses reveals insights into student life in Birmingham, highlighting financial adaptability and a rich cultural milieu.
| | |
| --- | --- |
| Item and Expenses | Cost Per Month |
| Off-Campus Accommodation | £ 470 |
| On-Campus Accommodation | £ 428 |
| Groceries | £ 84 |
| Food | £ 290 |
| Utilities | £ 84 |
| Clothes | £ 62 |
| Entertainment | £ 23 |
| Transportation | £ 55 |
| Total Cost of Living with On-Campus Accommodation (Per Month) | £ 1,026 |
| Total Cost of Living with Off-Campus Accommodation (Per Month) | £ 1,068 |
Student Accommodation In Birmingham
Canvas The Heights- Canvas the Heights, situated in Nottingham, provides exceptional student housing, fostering a comfortable and convenient environment, ideal for students looking to excel in their academic pursuits and enjoy a vibrant campus life.
IQ Studios 51- IQ Studios 51 in Nottingham stands out as premier student housing, offering a harmonious blend of comfort and practicality. Ideal for students seeking a conducive environment for academic success and a lively campus experience.
Onyx- Onyx in Nottingham epitomizes excellent student living, harmonizing comfort and functionality. Perfectly suited for students aspiring to excel academically while relishing a vibrant campus lifestyle, it sets the standard for superior student accommodations.
Kensington House- Kensington House in Nottingham offers exceptional student housing, uniting comfort and practicality seamlessly. Tailored for students seeking an ideal environment to thrive academically and savour a vibrant campus life, it's the epitome of top-tier student accommodations.
Get to know more about student housing and accommodation through UniAcco's website. UniAcco has numerous options that are affordable and best suited for students.
Social Life And Extracurricular Activities
Birmingham is a vibrant city with a bustling student population, and offers an array of exciting places for students to explore-
Digbeth- This creative hub is a must-visit, adorned with stunning street art and home to independent galleries. You can sip artisanal coffee at Café Artum or immerse yourself in the creative scene.
Cadbury World- Unleash your inner child at this chocolate wonderland. Explore interactive exhibits, learn about the history of cocoa, and indulge in delightful Cadbury treats.
The Custard Factory- An eclectic mix of shops, eateries, and creative spaces, this venue is perfect for a day of exploration. Discover unique fashion boutiques, grab a bite at one of the trendy restaurants, and immerse yourself in Birmingham's artistic culture.
Moseley Village- Embrace the bohemian spirit of Moseley Village. This charming area is dotted with cosy pubs, including The Prince of Wales, a hotspot for live music. Don't miss the Moseley Farmers' Market for fresh, local goodies.
Supersonic Festival- For music aficionados, the Supersonic Festival is a highlight. It showcases experimental sounds and arts, drawing both local talent and international acts. It's a unique experience that shouldn't be missed.
University Clubs For International Students In Birmingham
Birmingham International Society- This society welcomes international students with open arms. It organizes cultural events, trips, and activities, fostering a sense of community and helping students make friends from around the world.
Language Exchange Clubs- Universities in Birmingham often have language exchange clubs where students can improve their language skills while meeting people from different backgrounds. It's a great way to enhance your communication abilities.
Cultural Student Associations- Many universities have student associations dedicated to specific countries or regions. These groups celebrate their unique cultures through events, festivals, and gatherings.
Global Buddies Programs- Universities often run Global Buddies or Peer Mentor programs, connecting international students with local students who help them adjust to life in Birmingham and the UK.
Sports Facilities For Students In Birmingham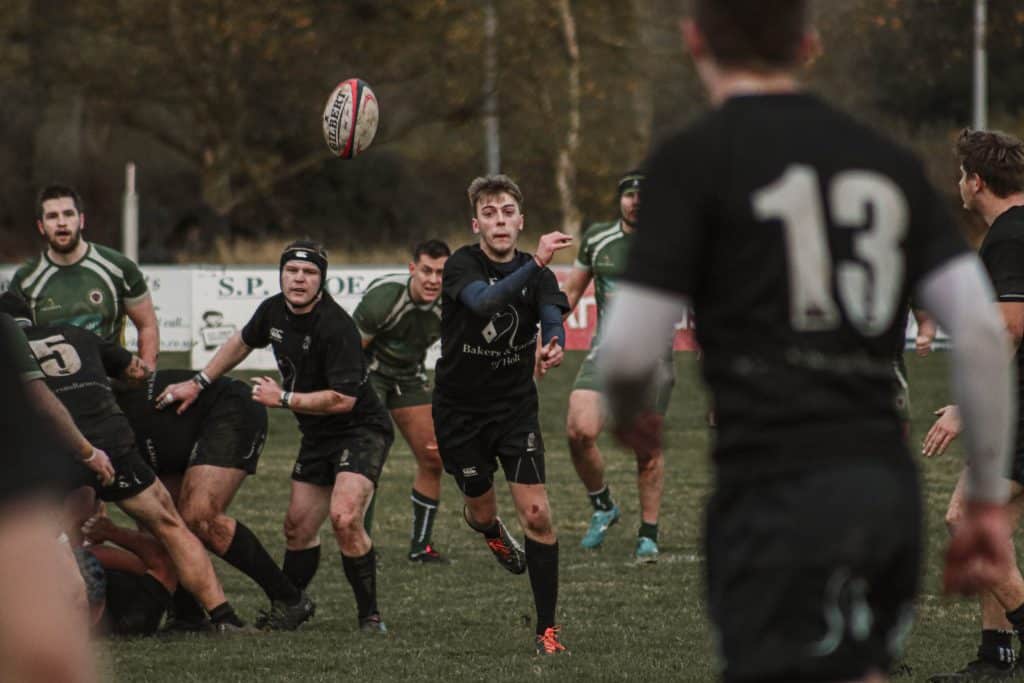 University Sports Centers- Birmingham universities offer state-of-the-art sports facilities, including gyms, swimming pools, and indoor/outdoor courts. Students can access these facilities at discounted rates or as part of their tuition.
Sports Clubs- Birmingham universities host a wide range of sports clubs, from football and rugby to more niche sports like archery and ultimate frisbee. Joining a club is a fantastic way to stay active, make friends, and compete if you're inclined.
Intramural Leagues- If you prefer a less competitive atmosphere, universities often organize intramural leagues for various sports. These are perfect for students who want to have fun and stay active without the pressure of intense competition.
Fitness Classes- Many universities offer fitness classes such as yoga, spinning, and dance. These are a great way to stay in shape and de-stress during your studies.
Outdoor Activities- Birmingham's proximity to natural beauty spots like the Lickey Hills and Cannock Chase provides opportunities for hiking, cycling, and other outdoor adventures for those who love nature.
Culture And Integration In Birmingham
Birmingham's local culture is a fusion of tradition, innovation, and inclusivity. The city cherishes its diverse community, with festivals like Diwali and Eid celebrated alongside British traditions. Overcoming cultural misconceptions involves open dialogue and understanding, and appreciating the richness of multiculturalism. Challenges may arise due to cultural differences, but Birmingham thrives on acceptance and unity, making it a dynamic and harmonious place where traditions coexist with modern values.
Work Regulations For International Students
Legal regulations for international students working in the city are governed by UK immigration laws. Generally, full-time international students can work up to 20 hours per week during term and full-time during university breaks. However, it's essential to check your specific visa conditions. Popular part-time jobs include retail positions, hospitality roles, tutoring, and research assistance. Universities often offer job boards and support for student employment.
Healthcare Facilities In Birmingham
In Birmingham, international students are provided with a robust healthcare support system. Through the National Health Service (NHS), students have access to a wide range of medical services.
This includes registering with a local General Practitioner (GP) for primary healthcare needs. In the case of specialized medical attention, the city's hospitals offer state-of-the-art facilities and expert care. Birmingham's healthcare infrastructure is designed to ensure that international students can maintain their well-being and receive prompt medical assistance whenever necessary, contributing to a safe and comfortable experience during their studies.
Transportation In Birmingham
Buses- Extensive network of bus routes covering the city and surrounding areas, operated by various companies. A weekly pass for buses will cost up to £17.
Trains- Well-connected railway system with multiple stations, including New Street Station, offering links to major UK cities. Holders of a valid 16–25 Railcard may purchase Student Train Tickets, which provide a 50% discount off adult Super Advance rates. On the majority of TransPennine Express long-distance routes, they are only offered for off-peak trips in standard class.
Trams- West Midlands Metro tram system connecting key locations, with plans for expansion.
Cycling- Growing cycle network with dedicated lanes and bike-sharing schemes, promoting eco-friendly travel.
Walking- Pedestrian-friendly city centre and neighbourhoods, making walking a convenient option.
Taxis and Ride-Sharing- Abundant taxi services and ride-sharing platforms for on-demand transportation.
Car Rentals- Car rental agencies for those looking for private transportation.
Coaches- Long-distance coach services connecting Birmingham with other cities and regions.
Life Of Indian And International Students In Birmingham
Diverse Academic Offerings- Birmingham boasts a variety of universities and colleges with an array of courses, catering to different academic interests and career aspirations, ensuring Indian students have numerous options to choose from.
Cultural Blend- The city's multicultural atmosphere and welcoming community provide a comfortable space for Indian students to adapt, while also fostering cross-cultural understanding and integration.
Thriving Job Opportunities- Birmingham's strong business and tech sectors create abundant job prospects for graduates. Indian students can explore internships, part-time work, and potential employment post-graduation.
Affordable Living- Compared to London, Birmingham offers a lower cost of living, allowing Indian students to manage their expenses effectively and enjoy a fulfilling student life without excessive financial burden.
Access to Support Services- The city provides dedicated support services for international students, including visa assistance, academic guidance, and cultural integration programmes, ensuring a smooth transition and enriching experience.
Conclusion
Birmingham stands as an exceptional choice for students, both from India and around the world. The city offers a vibrant and enriching living experience for students, fostering a sense of community and cultural diversity. The life of a student in Birmingham is characterized by a blend of academic excellence, ample job opportunities, and a welcoming atmosphere that encourages cross-cultural interactions.
As an Indian student, the city's inclusive environment ensures a smooth transition and integration, while the broader life of international students in Birmingham adds a global dimension to education. With affordable living, diverse academic offerings, and a supportive network of services, Birmingham emerges as a prime destination that enriches the journey of students, creating lasting memories and a solid foundation for their future endeavours.
FAQs
1. Is Birmingham a good place to seek education?
The University of Birmingham, Aston University, Birmingham City University, and Newman University, Birmingham are among the four universities there, all of which provide their students with top-notch educations.
2. Is Birmingham expensive for students?
It highly depends on the lifestyle that one follows.
3. Which city is more affordable for students? London or Birmingham?
Birmingham is a much more affordable city than London.
4. How much does an international student earn in Birmingham City?
An international student earns an average of £39,003 a month.
5. Why should I choose Birmingham for my education?
Birmingham is known for its rich history and for its diversity. The education provided there is considered one of the best with outstanding employment opportunities.
You can also visit pages like-