Going to college can be one of the most transformational experiences of your life. It has the potential to be the most exciting time for your life, or veer in the other direction. During this transition, you will discover what true independence is. There's no more banking on Dad to drive you to school or Mom to cook you breakfast. All this, and much more, will be all up to you! It sure sounds daunting, but with a little preparation and planning, your period of study at your new university will be a cakewalk! One of the most important decisions students will have to make is regarding their student accommodation: Living on campus vs off campus? Each option has its own sets of pros and cons and we're here to help weigh up your options so that you can make an informed decision regarding your accommodation.
On-Campus Student Accommodation
If you're a first-year college student, chances are your university will require you to stay at their on-campus university halls of residence. Even though it makes you feel like you don't have an option, living on campus vs off campus for your first year is actually a good choice. Although an on campus accommodation meaning is subjective and completely depends upon the student, it still is an ideal choice for you. Staying on-campus helps to ease their transition into college life, especially if you're an international student. On-campus student accommodation is also ideal for students who want some structure and have never lived away from home before. Independence can be hindered due to the existence of Resident Assistants (RA), mandatory study and quiet hours, curfews, and set mealtimes.
Benefits of staying on-campus
Distance from class –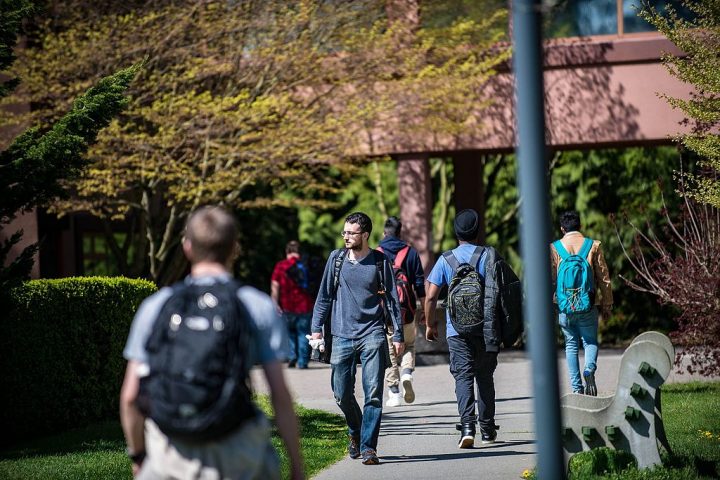 When you're living on-campus, you can just roll out of bed and make it to class on time. This also helps cut down on transportation costs otherwise incurred while traveling from home to university.
All-inclusive utility bills –
Most on-campus accommodations provide all-inclusive utility bills that include the cost of gas, water, electricity, cable and much more. You will also have the option to pay in monthly instalments for your on campus accommodation meaning a certain amount for every month or everything upfront, depending on your university.
Fully furnished rooms –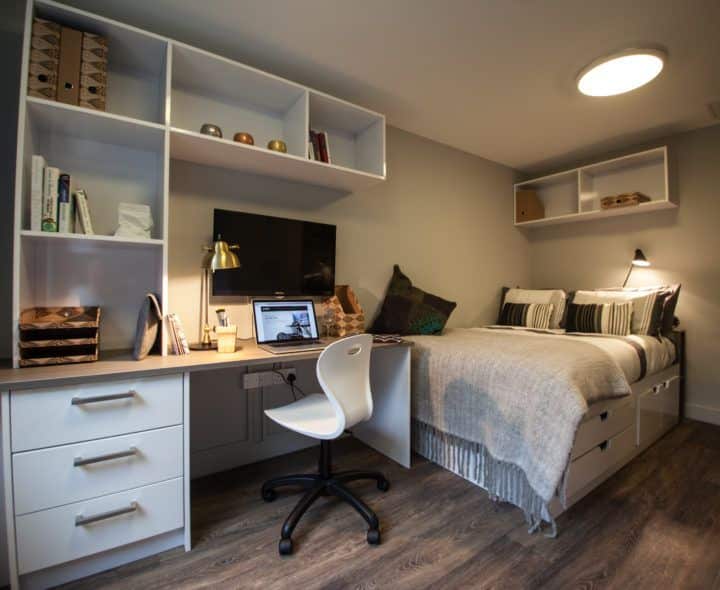 A significant advantage of on-campus accommodation is that they come fully stacked! You can expect a desk & chair, a twin bed, and a dresser or armoire. All you need are your clothes and decor to personalise your room.
Socialisation –
Being among a host of first-year students who are eager to break the ice and make new friends, you'll have plenty of opportunities to socialise. Most universities take the initiative to make students feel at home by organising activities like movie night, rec rooms, communal dinner and a whole lot more.
Off-Campus Accommodation
There are definitely benefits to choosing off-campus accommodation for first-year students. But they are best suited for students already used to living on their own. Off-campus student accommodations like Purpose Built Student Accommodations have a host of benefits including being absolved from paying council tax. With the cost of accommodation commanding a huge chunk of your budget, not having to pay council tax can be a lifesaver. Due to the rapid popularity of PBSAs, off-campus accommodations aren't the way they used to be. Students can now expect a range of amenities and incomparable service from the latest off-campus student accommodation properties.
Benefits of staying off-campus
More independence –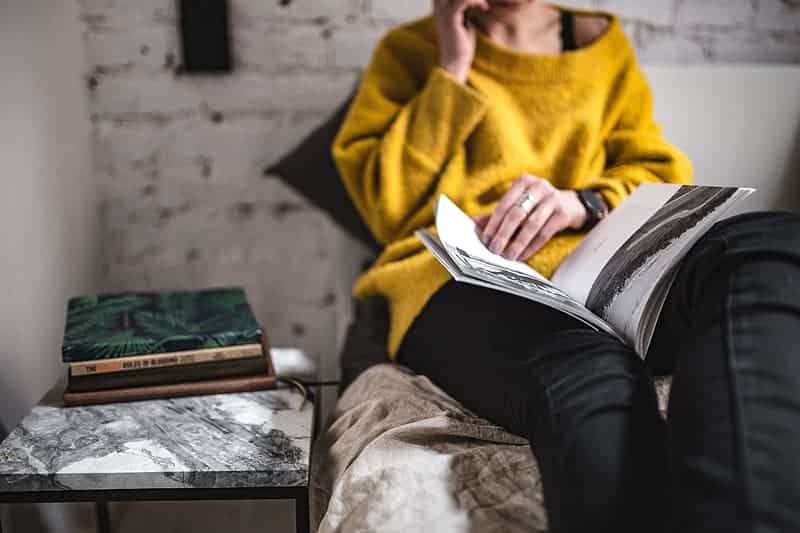 At off-campus accommodations, say goodbye to Resident Assistants (RAs) telling you what to do, curfews and fixed mealtimes. You can come and go as you please as the degree of independence is much more at an off-campus accommodation than at an on-campus accommodation.
Utilities are often a part of your rent –
Most off-campus accommodation properties have the cost of utilities included in your monthly rent. This means the cost of water, electricity, gas, cable, security, Wi-Fi, etc. are a part of your lease. This goes a long way while budgeting yourself as it gives you a small leeway into saving money. Here at UniAcco, we scour all types of student accommodation properties to find properties that have this facility. We can also customise your leasing agreement so that you're paying only for facilities you really need.
Fully-furnished rooms –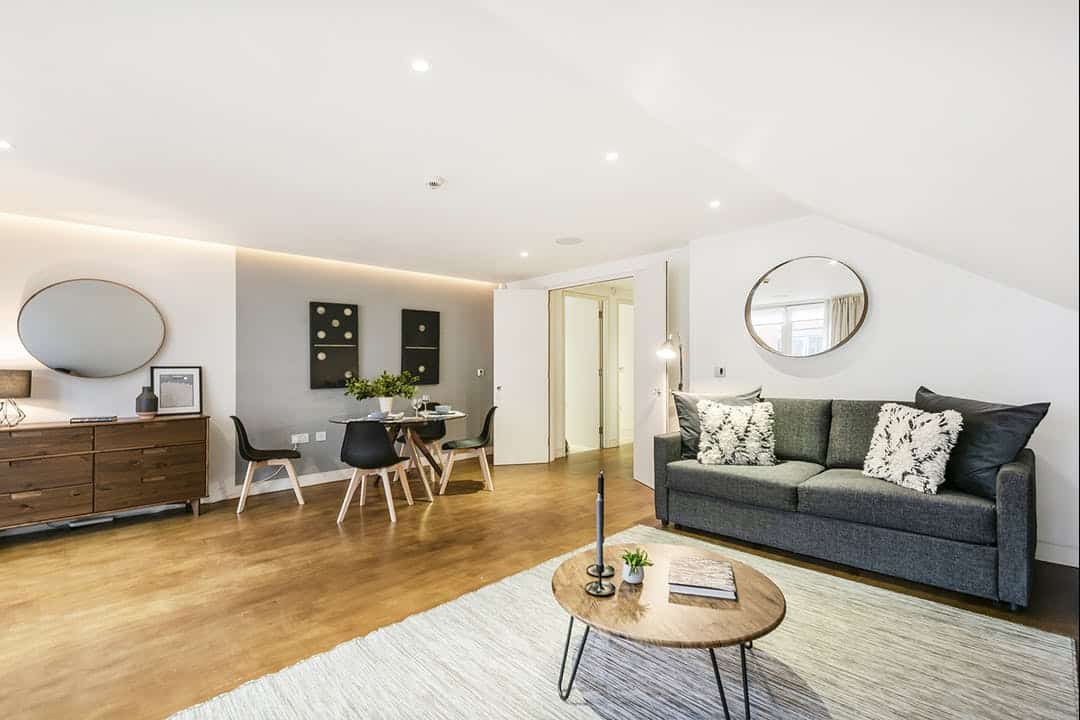 With the Purpose Built Student Accommodation (PBSA) landscape getting incredibly competitive, properties try their best to stand apart from the rest of the competition. This means rooms decked with world-class furniture and coupled with hotel-like service. The cost of living here is on-par if not more than on-campus accommodation, making PBSAs a no brainer! You can also choose to decorate your room in any way you like so as to give your room that personal touch.
Privacy –
A major pro of living off-campus is privacy. You can use to stay alone in a studio room or rent an apartment with a fellow student. Staying off-campus gives you a break from the sharing of bathrooms, living with multiple students and spending time at communal areas. Students who operate best while being left to their own devices should definitely consider off-campus student accommodation.
Different room types –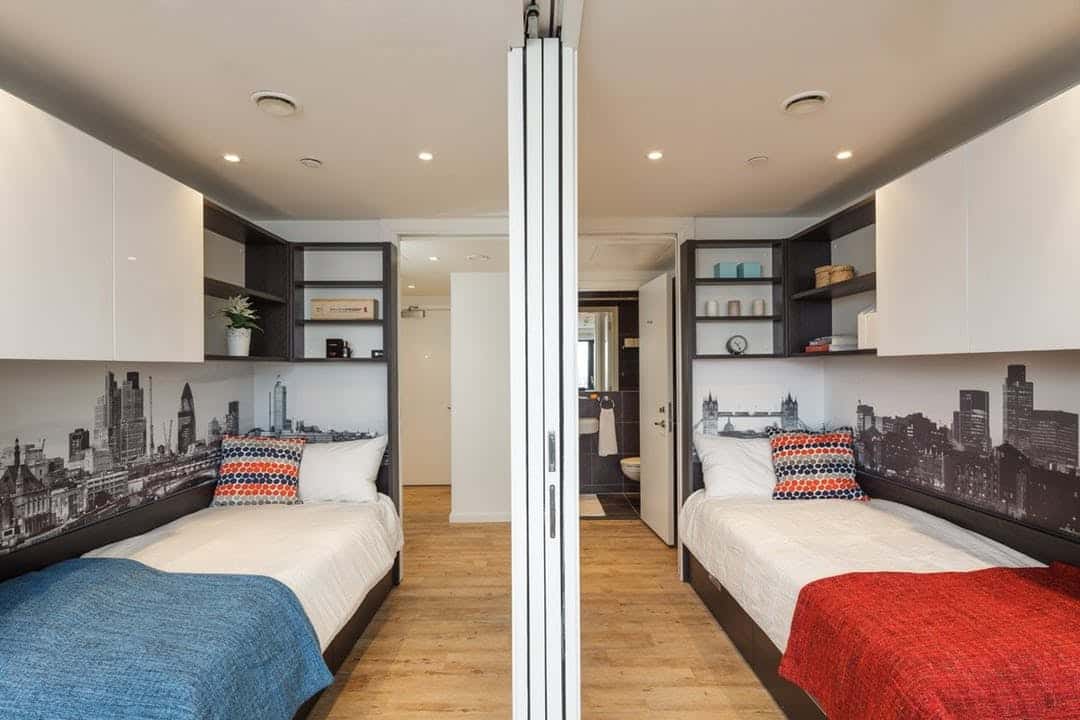 At an off-campus accommodation, you'll be spoilt for choice. Students can choose from 3 broad categories of rooms such as en-suite rooms, studio rooms and apartments. They further branch into subsets of different rooms. So if you want to live solo in a studio room or share a 5 bedroom apartment with your friends, off-campus accommodation is the place to be.
A host of amenities –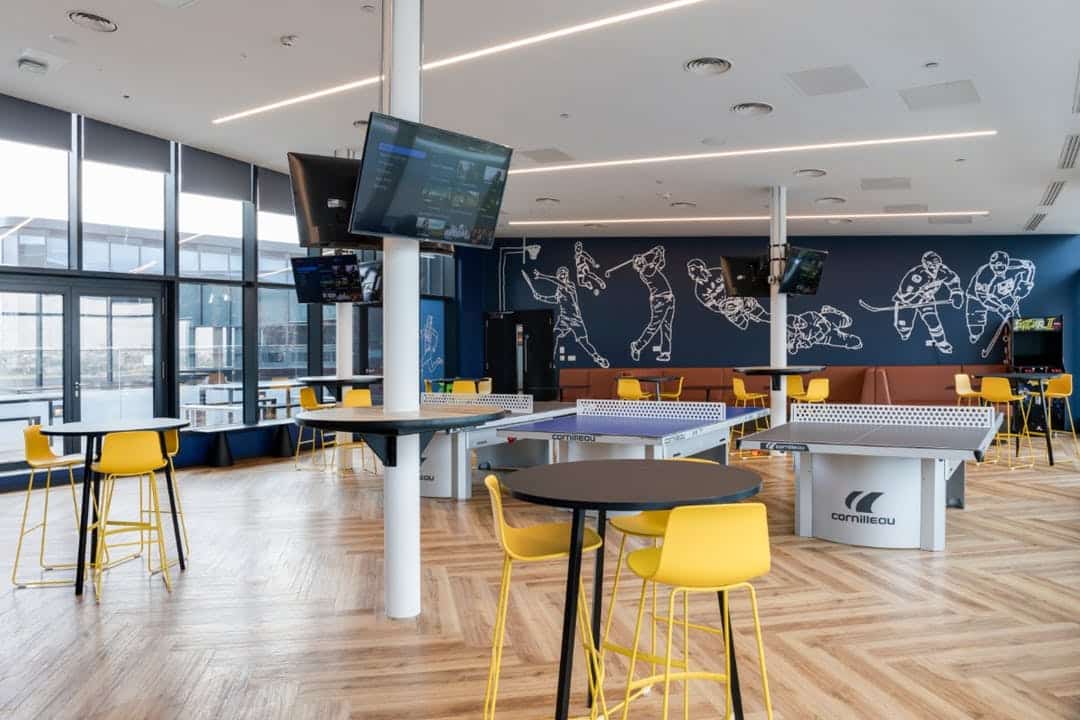 Like we mentioned before, the off-campus student accommodation is getting very competitive. That's why property managers have started novel amenities like swimming pool, coffee bars, outdoor grills, breakfast on the go, car parking in addition to basic amenities like communal area, study spaces, bike storage and gyms. UniAcco can help you find your ideal accommodation from our extensive database of properties that match your exact requirements.

Thanks for reading this blog on On Camus Vs. Off Campus Accommodation. If you are interested in reading more such blogs, the following should be of interest to you: