The MBA degree is very much something that everyone wants to pursue abroad. Although some MBA students may want to continue to pursue their MBA in their home country, a number of students choose to travel the globe to add another foreign layer to their studies. Pursuing an MBA in the UK for Indian students is quite common and has its own set of benefits that you will eventually learn about by the end of the article.
The UK is known as the safest place to undertake higher education, but it is still one of the most costly countries. It might be costly to live in the region, but there are a couple of colleges that are currently very inexpensive. British colleges are also looking to draw Indian scholars, which is why the expenses for foreign students have been cut.
If you are a student from India and would like to study abroad before you take the plunge, here are some things you need to take into account.
Eligibility for MBA in the UK for Indian Students
Holding a business or management degree to qualify for an MBA in the UK for Indian students or the US is not a required prerequisite.
Even some of the best MBA colleges in the UK for Indian students have certain criteria that students have to meet in order to get admission. So, before landing a position at the business school, these are the few criteria that you need to consider:
GMAT Test Score Competitive
Experience at work (school dependent)
Essays on MBA (as required by business school)
Rate on English Language proficiency
Letter of reference from former research institutions and workplaces
Eligibility Criteria for UK MBA colleges
Method wise, the criteria are identical to any equivalent foreign programs for an MBA in England.
At most of the best MBA colleges in the UK for Indian students, you will be asked to submit an application consisting of MBA essays, suggestions, aside from a respectable GMAT ranking. You'd be called for an MBA interview if the Admissions Committee deems you capable of meeting their university requirements.
The greatest difference is the length of the program between an American MBA and one in the UK. Although a 2-year format is common in the USA, most British MBA colleges offer shorter MBA in the UK for Indian students for one year. The shorter a high-ranked MBA program receives, the more seasoned applicants it draws from around the globe, as a general rule. This reflects the profile of UK MBA universities in the class. Don't be shocked to see peers who are over 30, married, and tagging their children to social activities in your study party.
MBA in London for Indian students choices hold the dream alive for foreign students and Indian executives who tried their luck a few years back with the best MBA programs in the USA but didn't quite touch the mark.
You will find universities and colleges offering an MBA in the UK for international students without job experience and without a GMAT ranking, much as in the U.S. In the long term, while the eligibility for MBA in the UK for Indian students may vary, there are many options available for you so joining a selective and well-respected business school will pay off.
Financial Worth
So, is it worth doing so financially? Of course. Many students just see the brief picture, just see the return on investment as they graduate, and not in five or 10 years. Among employers, education abroad is considered important and what is even more useful is job experience abroad. This is why many UK universities offer courses with the possibility of getting an internship so that a foreign business can provide job experience with students.
The cost can be steep for a UK MBA. Most UK MBA programs are just a year-long, though. This offers an additional bonus of having a two-year MBA like most conventional US and Indian MBA programs to make good on the missed potential gain. Also, the UK has some of the world's largest financial centers. For eg, London offers huge networking opportunities to cash in on an MBA ROI. Traditional UK expenses rely on the university being housed in the area.
Here is the average cost of doing an MBA in the UK for Indian students:

| | | | |
| --- | --- | --- | --- |
| City | Cost of living per person | Food cost | Rent |
| London | $1000 | $200 | $1500-2000 |
| Manchester | $800 | $200 | $700-1000 |
Cost of MBA in London for Indian students on an average is around INR 40-50 lakhs.
Your profile would stand out with international education and job experience when offered a chance to work with a multinational business. And studying in the UK gives more than one advantage. International experience and learning in a diverse country contribute even more than they know to the personality of a student. Research has confirmed how on-campus diversity assists in a student's cognitive growth. In UK universities, MBA studies are more likely to train students for the foreign work environment, and the MBA degree is recognized internationally, making it easier for graduates to take career openings abroad.
Student Visa and Work Permit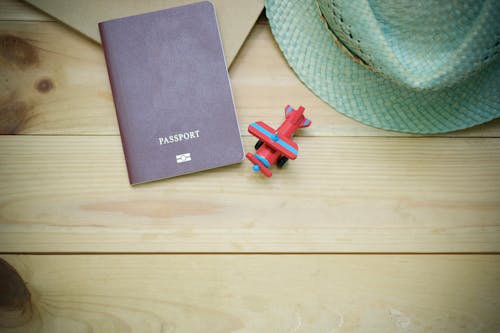 For many MBA in the UK for Indian students applicants who would like to work in England, this was a point of contention, at least for a few years to repay the student loan and save some money (both in GBP British Pounds) before returning.
The length of the UK student visa will be 16 months if you enrol in a programme that is 12 months, according to the new update we have. It will allow you a convenient 3+ months to look for a career, assuming at the time of graduation you don't have one. Contrary to common opinion, this means that when your course finishes, you are not supposed to leave the country immediately. As we talk, these guidelines are changing, but you will be more advised by the admissions office personally than by a dated blog entry. All in all, a good UK MBA for Indian students will give you pretty much what any top MBA in the United States can give you a good education, a greater understanding of home-cooked Indian cuisine, international recognition, mind-numbing foreign currency debt, and a career transition for those who have prepared well. However, while calculating MBA in the UK for Indian students fees, a student visa is a mandatory aspect you should consider and be prepared for.
Work Visa in the UK
There's a high scope for employment upon completion of an MBA in the UK for international students. Changes in immigration policies have since made it easier to transition from a UK student visa to a work visa than in recent years. International students who graduate in the UK will now be given a two-year duration to pursue employment there instead of the measly four months permitted to search for jobs. Thus, there are greater odds of getting long-term jobs and a place that will help them get into the visa system for professional employment. After living and working in the UK for at least 5 years, permanent resident status is compulsory.
International Student Life in the United Kingdom (UK)
Best MBA colleges in UK for Indian students are:
The Open University
Institute of Education University of London
University of Wales, Trinity Saint David
Buckinghamshire New University
Safety
Campuses in the UK (England, Wales, Scotland, and Northern Ireland) are safe, but precautions should not be overlooked.
Scheme of Education
In England, Wales, and Northern Ireland, most undergraduate programmes are for three years (four years for a foundation degree). The norm is four years in Scotland. The cost to the student is smaller than in some other countries since the programmes are shorter (though intensive), which prepares the student for jobs faster.
Climate of Learning
In general, undergraduate students in the United Kingdom attend classes for 15-25 hours a week, during which they are expected to be innovative and engaging during debates, examine subjects individually, and build a coordination ability for their projects.
Living on Campus
It is part of UK university tradition to drink tea or have a pint at a pub, and so are campus groups and clubs that include multiple passions and hobbies. From hip-hop to opera, the UK is a world music hub, and university campuses are stages for popular musicians and bands.
The Climate
Low humidity, warm summers, and cool winters, with sunlight and heat waves, rain and snowfall, define the UK climate. Often it's damp and freezing, so pack a lot of warm clothing and a raincoat.
The Society
About 67 million people, 15 percent of which were born abroad, live in the United Kingdom, which comprises England, Northern Ireland, Scotland, and Wales, each with its own distinct culture. There is a sense of fairness and reverence for law and order among the people. They have a sly and wry sense of humour, which people from other countries do not often readily appreciate.
Cuisine and Food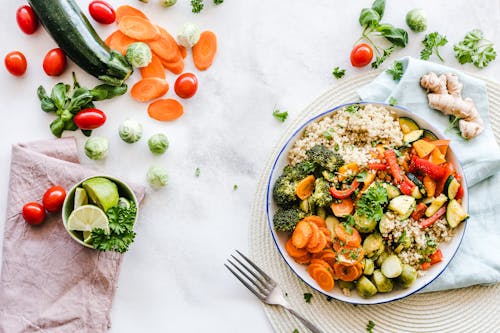 Of course, students should cook for themselves and stay in line with the food they are used to. There are supermarkets and smaller groceries where, due to the country's richness, the food and products of many countries are available. Also available are meals and cuisines from any region of the country. As the British are becoming healthier eaters, supermarkets store products from Asia, Africa, Latin America, etc., and organic produce is also abundant.
Top MBA colleges in London for Indian students are:
MBA in London Fees for Indian Students
An MBA degree in the UK is a 12-21 month program and the tuition costs vary accordingly. On an average, an MBA in the UK for Indian students fees will cost you between GBP 31,450 and GBP 87,900. In the case of an Indian undergraduate, the cumulative cost of studying in the UK is roughly 29 lakhs to 81 lakhs.
Is it Worth Doing an MBA in the UK?
MBA colleges in London for Indian students, internationally recognized brands, highly competitive wages and roles for international employers, valuable networking opportunities, excellent student services, and a much shorter MBA period make MBA in the UK for Indian students a power to be reckoned with. Connect to this the opportunity to create a permanent residence within the United Kingdom and convenient entry to the European Union, and you get a highly worthwhile opportunity for international business education.