UniAcco's Case Study series is designed to showcase how UniAcco property consultants tackle challenging scenarios to make sure students get the best possible accommodation. Today's case study revolves around how our property consultant, Yukti, warned a student of the shady tactics employed by third party accommodation providers to deceive prospective tenants.
She's always maintained that one must always "treat people the way you want to be treated". Read how she applies this adage into her professional life and in the process, generate an unwavering sense of customer loyalty from a student.
Overview
While being in touch with UniAcco, a student found a cheaper private accommodation elsewhere. She almost went ahead and paid for it upfront but one of UniAcco's property consultants recommended she ask the landlady basic three questions. To the student's dismay, the landlady refused to answer these basic questions and proceeded to block her phone number. The student rushed back, to Yukti who immediately secured a lovely studio room for her.
Case scenario
The student was looking to get the best possible studio room her paltry budget could get her. Since she was an international student and travelling to the UK for the first time, it was imperative that her student accommodation came with many security features such as CCTV security, 24/7 on-site security, and an electronic key fob entry system.
Challenges
Budget constraints were the main stumbling blocks in securing her student accommodation. Since London is a relatively expensive city to live in, finding an accommodation that meets your budget is quite a task. The student also expected her potential accommodation to have a robust security system, but that wasn't a problem as all UniAcco properties come equipped with 100% safety features.
Approach
Our property consultants, Yukti, was in touch with a Malaysian student who was due to start her postgraduate studies in London. Visiting the UK for the first time, the student made sure she made enquiries at many accommodation providers. Since the student was on a tight budget, she wanted to get the best value for money accommodation, as London is known to be a pricey city.
The student eventually decided to go for private accommodation from a third party and conveyed the same to Yukti. Although disappointed she lost a sale, Yukti wanted to make sure this student got the best possible living experience in the UK. So, to ensure this, Yukti told the student to ask the landlady three basic questions.
Are all bills included in the rent and since it's a private accommodation does the student have to pay council tax?
Is there enough security in the building and are there CCTVs operating 24/7?
How does the payment system work and will there be an official tenancy contract?
She further instructed the student that only if these questions are answered satisfactorily, you should go ahead with the accommodation.
As luck would have it, the seemingly congenial landlady turned cold when faced with these simple questions. The landlady demanded upfront payments and said that she will have to pay extra for utilities like electricity, water, laundry etc.
Gobsmacked, the student knew she was being scammed and ran back to UniAcco. She told Yukti her ordeal and thanked her profusely for looking out for her. She then requested Yukti to find her a studio room in London that fit her budget as time was running out. Within a couple of hours, Yukti booked her a lovely Bronze Studio at The Lyra.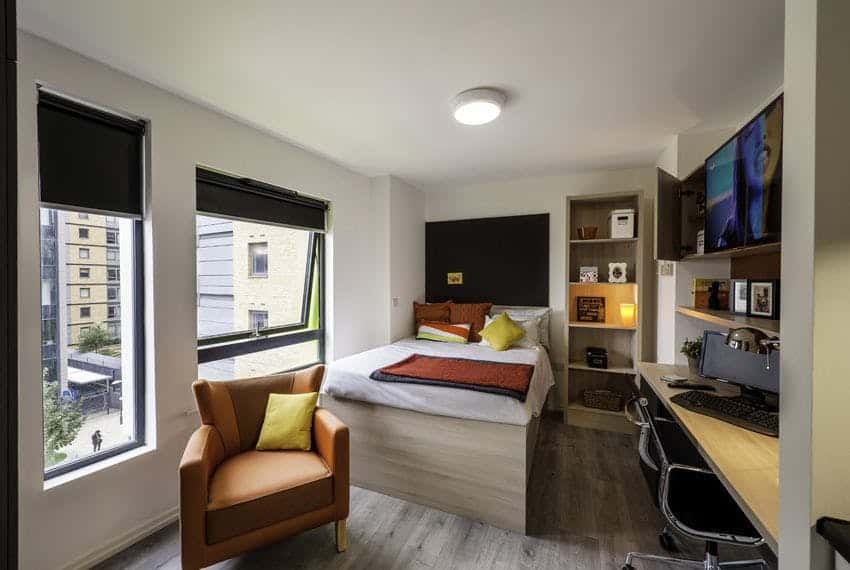 This London based student accommodation fulfilled all the requirements of the student.
It fit the student's budget.
It has flexible payment options.
It has all-inclusive utility bills which means the student doesn't have to pay extra for electricity, water, laundry etc.
It is safeguarded by a CCTV system and an electronic key fob entry system.
Result
The student can now live hassle-free in her new student accommodation – The Lyra. She loves her room and the amenities it offers like a games room, bike storage and even a rooftop lounge! More importantly, the student has the constant support of Yukti, who she can contact anytime during the duration of her stay!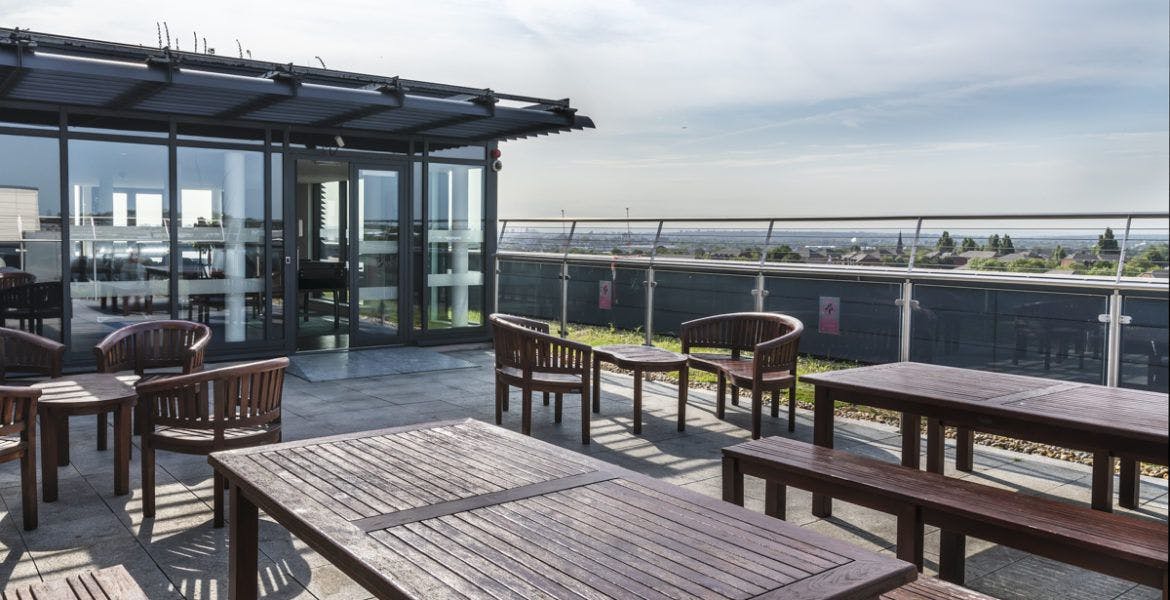 Well, as the old saying goes, good things happen to those who w̶a̶i̶t̶ warn students about unreliable third party private accommodation suppliers!