Cardiff is a stunning city with opulent castles, exhilarating beaches, and some of the top universities, including Cardiff University, Cardiff Metropolitan University, and the Royal Welsh University of Music & Drama Cardiff. From a historical standpoint, it presents a fusion of current construction and antiques. Cardiff, the nation's capital, is home to numerous options for students who want to live there. The capital has a sizable student population, which means that the welcoming neighbourhood benefits from the active student spirit.
While some international students request housing on campus and some have relatives they can stay with, new students could feel helpless in these situations. Both exciting and troublesome feelings can coexist when making student housing reservations.
You are excited to leave the country and go overseas, start a new chapter in your life, and plan your departure, but before your thoughts drift too far, pause and think about reserving the best student accommodations in Cardiff in advance.
What Is Student Accommodation?
Residential properties constructed or altered specifically to house students are referred to as student accommodations. These are furnished apartments for students with shared kitchens, bathrooms, and bedrooms and are frequently located near your university's campus. Since cities often have several universities, and since housing can be challenging, student housing will have different methods to run things for their campuses. It typically has a uniform appearance and set of amenities.
Types Of Student Accommodations in Cardiff:
University-run Residences and Lodging:
Most colleges will make an effort to place their first-year students in on-campus housing. You will typically be given a room in a shared flat with other students, though the quality and number vary greatly. It is a good idea to accept a housing offer from the university in your first year as it will save you the trouble of having to find a place to live alone and ensure that you do not miss any social activities in your first few weeks. Colleges may provide undergraduate and graduate students with housing options.
Since you can live freely for the first time without any restriction, this has long been the most well-liked type of student housing. Private student accommodation comes with a lot of facilities and amenities where students have staff assistance 24/7. Carefully consider the price because low cost homes will be cheap for a reason either size, location, or quality and bills. Gaining control of your finances and housekeeping now could prevent you from ever having to move back in with your parents in the future.
These are purpose-built residences for students that resemble university residence halls but are managed and controlled by private businesses. They frequently have all the amenities needed for student life and are conveniently located, but they are often the most expensive choice. It is critical to learn what is included in your rate.
Best Student Accommodations in Cardiff:
The ten top student accommodations in Cardiff are listed below:
| | | |
| --- | --- | --- |
| Accommodation | Cost | In INR per week |
| Crown Place – Cardiff | £ 164-359/ per week | 31553 |
| Windsor House | £ 168-211/ per week | 18545 |
| Bridge Street Exchange | £ 145-240/ per week | 21094 |
| Eclipse | £ 135-274/ per week | 24082 |
| Howard Gardens | £ 129-188/ per week | 16523 |
| Alwyn Court | £143-184/ per week | 16172 |
| Zenith | £ 159-250/ per week | 21973 |
| Muirton | £ 400-450/ per week | 39551 |
| Summit House | £ 154-226/ per week | 19863 |
| Ty Pont Haearn | £ 137-165/ per week | 14502 |
---
List of Best Student Accommodations in Cardiff:
1. Bridge Street Exchange: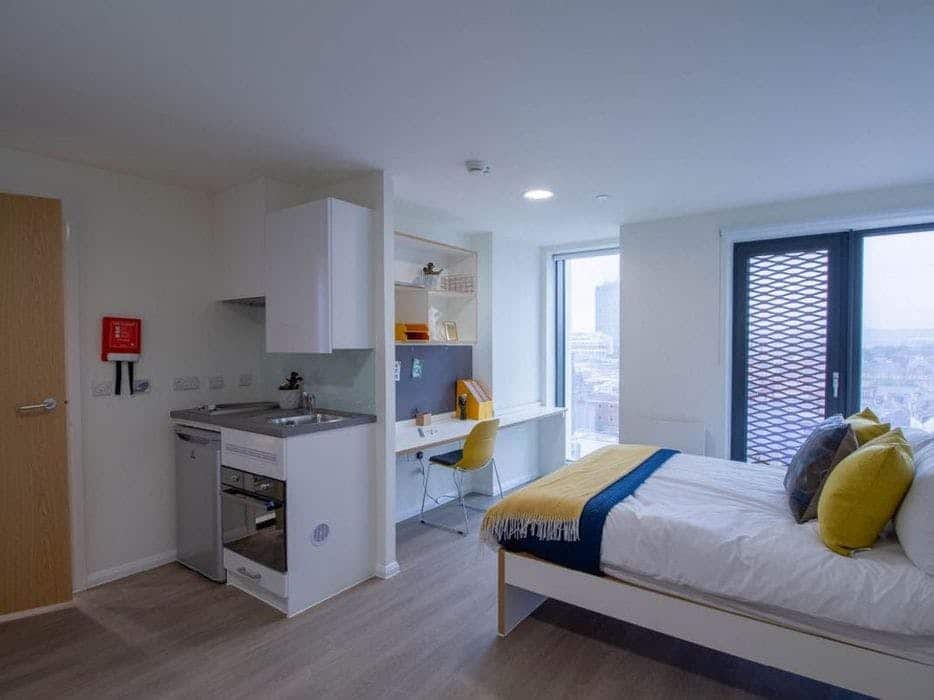 Cardiff's Bridge Street Exchange is an excellent location for students to live. Some of the best colleges are close to this student housing. Due to its convenient access to such institutions, it is a well-liked student housing for both domestic and international students. There are many different kinds of rooms available at Bridge Street Exchange, including studios, private apartments, and rooms with bathrooms. This lodging facility also offers excellent amenities and round-the-clock staffing to improve comfort.
Price: £ 145-240/ week
2. Eclipse: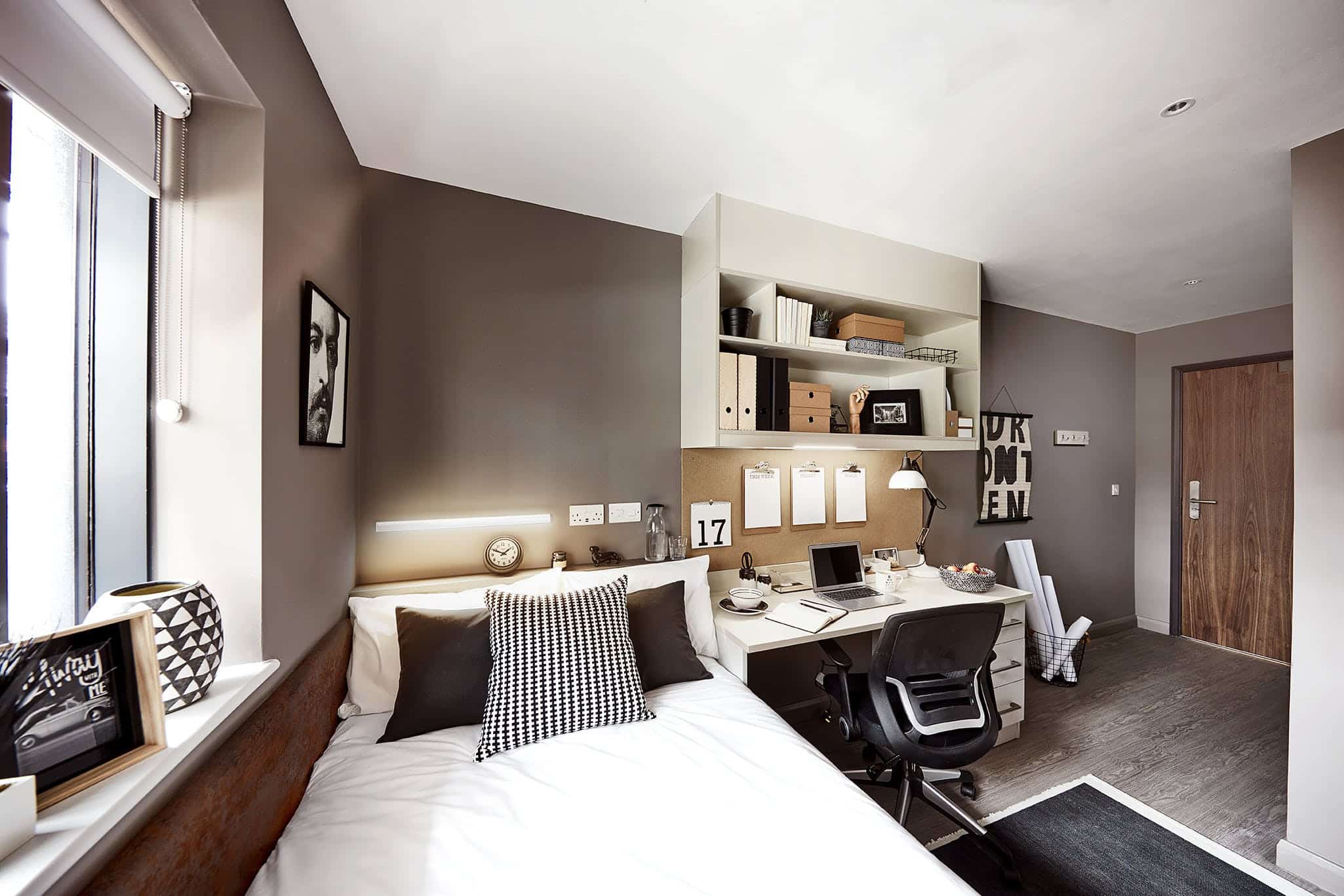 Eclipse in Cardiff is a fantastic place for student accommodation. Students can more easily commute to all the popular areas by residing at Eclipse in Cardiff. East transportation allows students who want to go to the city or their institution to do so quickly. Eclipse is a short distance from bus depots and train stops. Healthcare facilities and hospitals are conveniently situated nearby.
Price: £ 135-274/week
3. Howard Gardens:
Cardiff's Howard Gardens is a popular residence for students. It is a lively and accommodating lodging. Howard Gardens is an excellent choice for students because of its convenient location near bars, restaurants, public transportation, and prestigious universities. Everything near Howard Gardens is accessible on foot, whether looking for outdoor pursuits or enjoying the fantastic entertainment.
Price: £ 129-188/week
4. Zenith: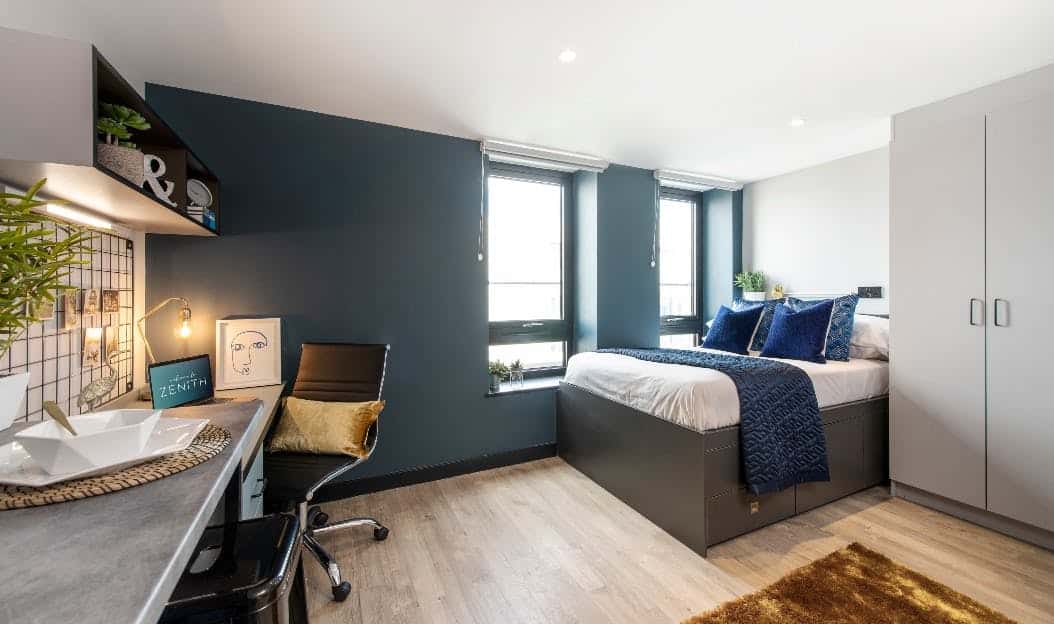 You would have the best student living experience at Zenith student housing with fully equipped rooms. This property's student homes are convenient, particularly for international students, and offer a lot to students at affordable prices. This property is a good choice for students who want to balance their social and academic pursuits.
Price: £ 159-250/week
5. Muirton: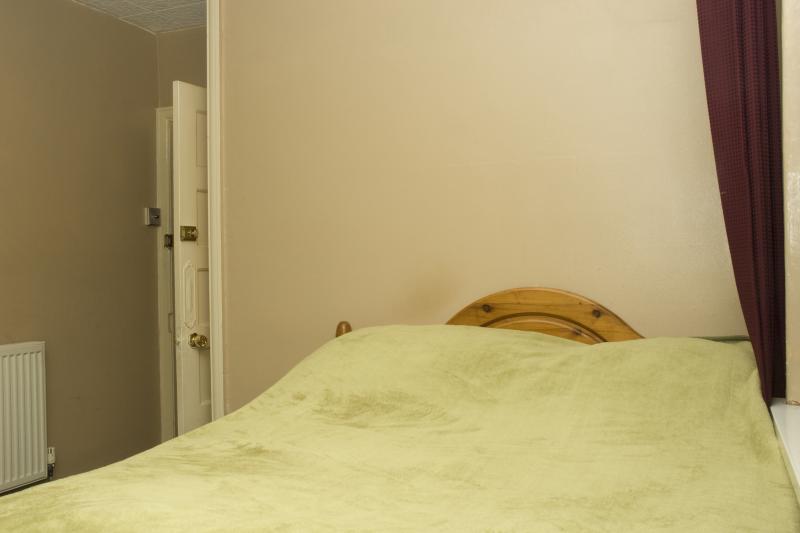 Muirton Road is an excellent location for students to live. The shared apartment and studio classifications, provide contemporary bathrooms. Each housing is loaded with a variety of amenities which helps students feel at home. Free wifi, a kitchenette, a study area, a wardrobe, a lounge area, a gaming room, a community area, and a lot more are just a few of the facilities available. The accommodation has been carefully chosen to ensure a relaxing and affordable visit.
Price: £400-450/month
Transportation In Cardiff:
The general transportation infrastructure in Wales may be among the most effective in the UK. Every major transit system is strategically linked to Cardiff, and all universities are accessible and close by on foot. To get to and from their student housing in Cardiff, students can research various transportation options and discover affordable solutions.
Train: Cardiff Central, Cardiff Queen Street, and nearby town stations are all connected by a specific metro train system. Train riders can escape hassles when traveling between cities thanks to the excellent connections between these train stations.
Bus: With more than 100 buses traversing the city, Cardiff's transit system runs around the clock. Students can board buses from Cardiff Bus Station, which is close to the city centre, that link Cardiff with locations such as Newport, Newcastle upon Tyne, Manchester, Swansea to the west, and other areas.
Cycling: Alternatively, you can ride your bike from your student housing in Cardiff to tour the city's neighbourhoods.
Summing it up:
Because of globalisation, students travel around more often to pursue higher education. Therefore, there is an urgent need for student housing in the present situation. Student accommodation becomes a sensible and excellent option for students relocating from one country to another for a variety of reasons. For this reason, students are strongly advised to make early reservations for accommodation to safeguard their journey abroad.
FAQs:
1. How early should you book student accommodation?
The best course of action is to make your reservations for student housing six months in advance.
2. How does student accommodation work?
Private accommodation options include rooms in a standard apartment or home rented from a landlord and privately operated residence halls. Rent is paid in a contract or monthly instalments. Before you accept the agreement, confirm whether or not the bills are included. The students from other institutions might also be sharing with you.
3. What does student accommodation include?
The typical university housing arrangement comprises a furnished bedroom, a communal kitchen, and bathroom facilities. You will share the kitchen and bathrooms with roughly 5 to 7 other students since each student flat typically has 6 to 8 beds.
4. What to look for when choosing student accommodation?
Take into account your budget.
Consider the journey.
Consider the societal environment.
Think about the facilities.
Opt for the lodging style of your choice.
5. How is student accommodation paid?
Colleges will typically request a direct debit. Then, term-by-term instalments for housing expenses will be due. Keep in mind that you can handle these expenses with your student loans. The deposit you give for student housing will typically be returned when the contract expires.