Medicine is not only a subject on which you plan to research and then work but a lifelong decision that quickly translates into a lifestyle. Doctors have a specific reputation of being the ones that help patients resolve physical and emotional challenges and are there through tough times to assist and advise both patients and family. If you're looking for somewhere outside India to pursue higher studies, the UK is your place! Britain has the highest, high-quality standard of education with a vibrancy of its beautifully cultured cities and offers a lot to its foreign students. Out of six of the world's best universities, four are the best medical colleges in UK. They have extremely new technical structures, and the world's leading experts teach them to students. Amongst all the other nations, medical colleges in the UK are undeniably and unquestionably the strongest. Quality studies, globally accepted programs, and a friendly and multicultural study atmosphere are supported by the medical schools of the United Kingdom. Here is what you need to know about the best medical colleges in UK.
Courses Offered in the UK in Medicine
You have the option of studying various forms of medical degrees in the UK:
Two-year pre-clinical training degree
Three-year degrees at a specialist school or hospital for teaching
Six-year degrees if you pick another discipline of study between the two
It is a very tough competition for admission to medical schools in the UK. You may need to satisfy the criteria for admission, go through an interview, and take extra exams, such as:
The Clinical Aptitude Test at University (UCAT)
The Examination for BioMedical Admissions (BMAT)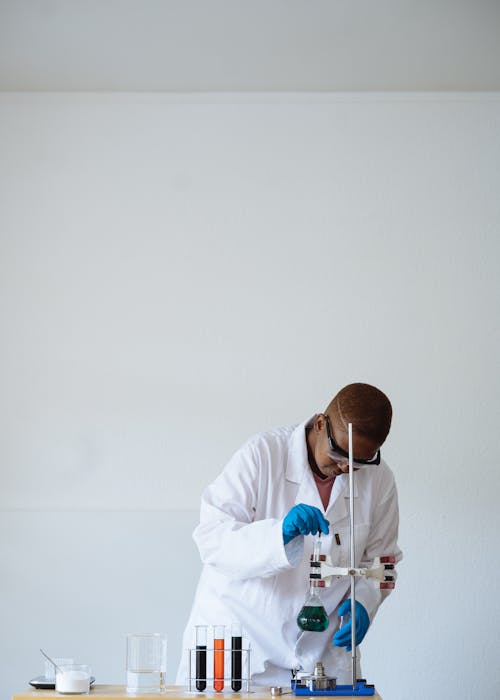 Cost of Study of Medicine in the UK
British colleges, along with superb quality education, are renowned for having higher tuition fees. At most reputed medical colleges in the UK, tuition fees are higher. The average tuition fee for an undergraduate medical degree in the United Kingdom is around GBP 30,000 to GBP 40,000 per year. The truth is that UK tuition fees for domestic and foreign students have risen steadily in recent years.
For foreign students, there are also grants to bear the expense of tuition. International students are eligible, depending on nationality, for loans or other prizes.
The following Universities are a few of the well-known in the field of medicine in the United Kingdom-
Oxford University
Oxford University's School of Medical Science ranks best medical colleges in UK. This clearly reputed college offers both pre-clinical and clinical courses and makes the leading medical practitioners with many courses ranging from anesthetics, neurology to biochemistry and cardiovascular medicine.
In the first few years, with little patient interaction, learners are technically trained. They switch to the clinical process in the course's later years, spending even more time at the John Radcliffe Hospital.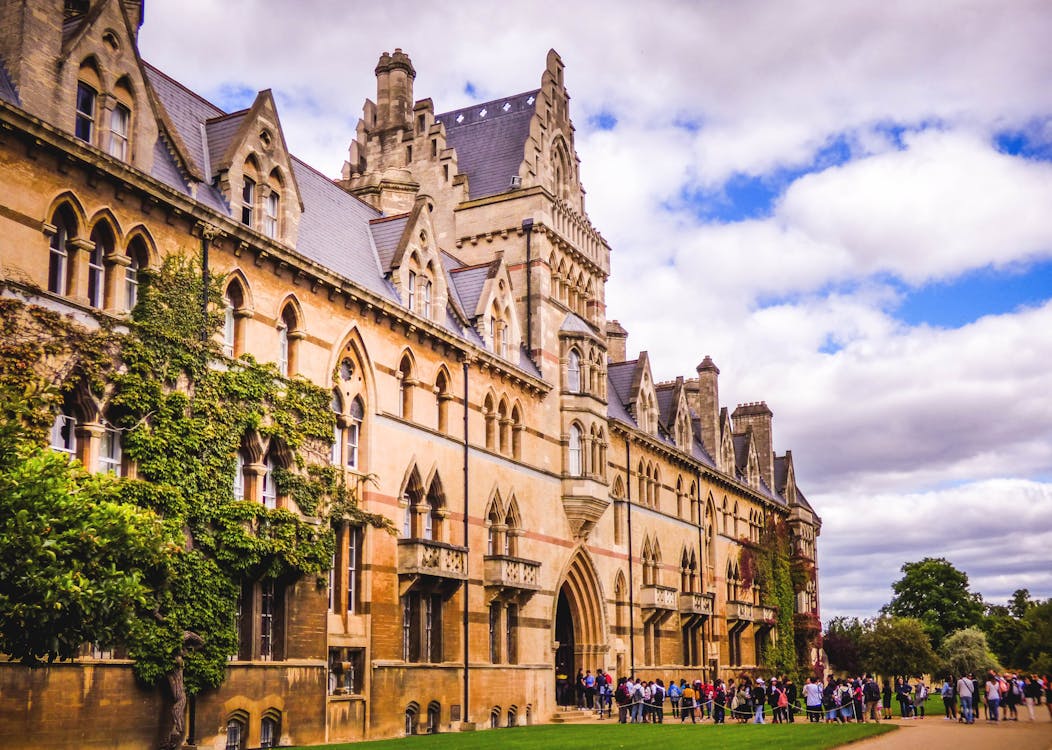 Every year, about 150 students are admitted to the course, and another 30 are admitted to a graduate course that consolidates medical education into only four years. Oxford is UK best medical college.
There are two main libraries for medicine and clinical studies at the university, one offering tools for the course's pre-clinical elements and one focused on healthcare. Oxford gives students the experience of college life, in addition to its distinctive course, where social activities and brief tutorials take place.
Edinburgh University College of Medicine
This MBBS College in the UK is the best medicine colleges in UK, with its modern teaching techniques and methods, offers Bachelor of Science and Bachelor of Medicine and Surgery courses for undergraduate students. There are also several other opportunities for postgraduate programs available.
The University of Edinburgh College of Medicine and Veterinary Medicine offers a wide range of postgraduate programs, from biological and biomedical sciences, psychology, dentistry, and medicine, to veterinary sciences and zoology, targeted at graduates from a variety of backgrounds.
University of Aberdeen
Proudly ranked as Scotland's best college for medical education, it is one of the best medical colleges in UK and fifth oldest MBBS university. This also offers many courses within graduate and postgraduate programs, not unlike all other institutions.
You will study medicine at Aberdeen in a vibrant medical school that is co-located with excellent teaching and comprehensive research facilities at one of the largest clinical sites in Europe. A systems-based, integrated approach is used by our new, complex and clearly delivered MBChB. In response to changing GMC guidelines, science and medical advancements, developments in healthcare delivery, and changes in educational philosophy and practice, our curriculum is continually reviewed and revised. Early interaction with patients means that you can deal with patients right from the very beginning of the program.
University College Medical School, London
This is one of the largest medical universities in the UK and stands at 1-5 in the world, primarily intended for biomedical research.
UCL is regularly ranked amongst the best medical colleges in UK. UCL MBBS was ranked eighth in the world by the 2020 World Rankings of Times Higher Education and also in the 2020 QS World University Rankings overall. One of the broadest in the UK is its selection of integrated BSc opportunities. At UCL and its three central London campuses, clinical training takes place.
University of Cambridge
Cambridge is well known for concentrating on its unique field of study, cardiovascular medicine, and diabetes, with the same breadth of courses as that offered by Oxford University. Graduates will have several options, either for an accelerated graduate program or for a streamlined version of the pre-clinical and clinical classes, to study medicine. There are six applicants for medical courses per seat, and about 260 are admitted in total. University of Cambridge is one of the top medical colleges in UK for indian students.
Half of Cambridge's medical degree graduates become general practitioners, and nearly all of them will work in the UK's NHS. Entrance to the degree of medicine includes outstanding secondary credentials on the BMAT exam and high scores.
There is a busy schedule for Cambridge students, particularly medical students, juggling studies, college social events, and a variety of recreational activities. University of Cambridge is on the list of the best medical colleges in UK.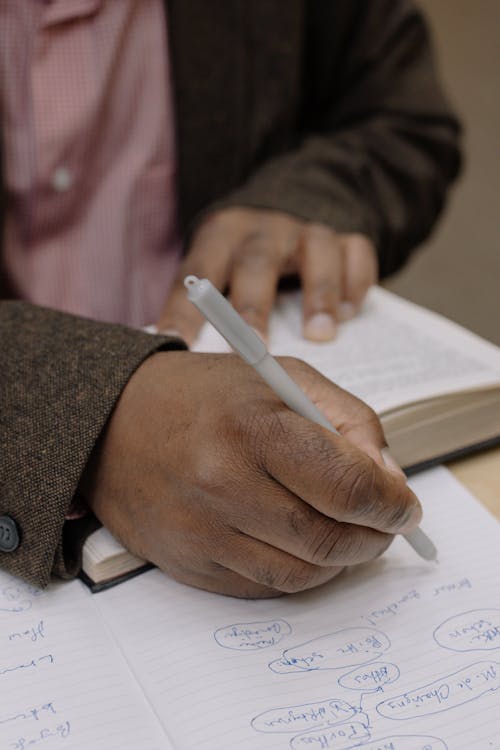 Imperial College of Science, Technology & Medicine
The college has nine academic departments, offering a wide selection of undergraduate and postgraduate degree programs. It proudly won 2nd place in the UK and 3rd spot in the world in 2012. It is well-reputed for its expertise in heart and lung transplant surgery. It is the best uni in uk for medicine.
Students have direct contact with patients from the very first term, unlike at most more conventional universities in the UK. In addition to the MBBS, the six-year undergraduate qualification in medicine also requires a bachelor of science. Imperial's courses are highly scientific, concentrating not just on clinical practice but on testing techniques. Entry standards are high; most approved students will have top grades in chemistry, biology, and a third subject, and will receive a high score in the BMAT test. An interview is also included in the application process.
University of Glasgow
It has the largest university campus in Europe and focuses on cancer and cardiovascular disease research.
In a comfortable, welcoming, and stimulating learning environment, the Undergraduate Medical School creates and sustains excellence in education and science. The scope of their undergraduate knowledge and skill is highly respected by our medical graduates. You can gain experience in clinical settings across Western Scotland, including the University Hospital of Queen Elizabeth, which has a purpose-built learning and training center, teaching labs, and a suite of state-of-the-art clinical skills. Glasgow Medicine is ranked 2nd and among the best medical colleges in UK.
University of Dundee
This medical school in the UK, which won the top medical colleges in UK rank in 2009, explicitly provides postgraduate degree programs in the field of public health nutrition.
In a fully integrated medical school and hospital with comprehensive teaching and testing facilities that serve both teaching and clinical needs, students have the opportunity to study medicine.
Students will be part of a caring healthcare community for Tayside, Fife, and beyond, and will have access to a broad range of facilities, including lecture theatres, teaching laboratories, library, integrated self-teaching area, computer suite, and a leading clinical skills center.