Coffee is dark coloured, slightly acidic, bitter-tasting and has a stimulating effect in humans, mainly due to its caffeine content. It is amongst the favourite drinks in the world, and it can be prepared and presented in a variety of ways (e.g. French press, espresso, caffè latte). It is usually served hot, although iced coffee is a popular alternative.
A coffeehouse, coffee shop, or café is a place that primarily serves coffee of various types. Some café may serve cold drinks such as iced coffee and iced tea; in continental Europe, cafés serve alcoholic beverages. A café may also serve food such as light snacks, sandwiches, muffins or pastries. Café range from owner-operated small businesses to large multinational corporations. Some coffeehouse chains are franchise-based business models, with numerous branches across various countries around the world.
Enough with the literal definitions. Coffee is the elixir of life, it is as simple as that. Human beings rarely work without coffee. People like me definitely need coffee for survival more than oxygen. Coffee withdrawals just might send someone on a killing spree. It is in the world's best interest really, to always have coffee handy for those of us who just can't seem to survive without it.
Here's a compilation of some of the best cafes in Glasgow, that's secretly the first thing you googled when you decided to come here for studies didn't you, now don't you lie.
13th Note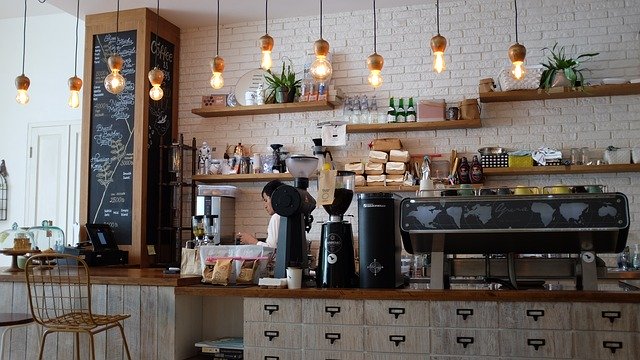 This is an independent music venue (also hosting comedy, theatre and art), bar & vegetarian & vegan cafe which also stocks an excellent selection of beers!
The legendary 13th Note in Glasgow has been operating for more than 12 years. It is known to many people for many reasons. It's the place you played your first gig, the place you watched your first gig, the place you discovered vegan food isn't all salad and tofu or maybe it's the place you feel most at home. This is one of the best cafes in Glasgow.
Address: 50-60 King Street, Glasgow City Centre G1 5QT
Contact: 01415531638
Timings: Open daily from 12 noon till 12 midnight, 7 days a week.
An Clachan Cafe
An Clachan Cafe is located in a restored Arts & Crafts building and now is a charming cafe with great views and delicious seasonal food, cakes and coffee and herbal teas.
An Clachan, meaning 'the village' in Gaelic was the name given to the reproduction of a Highland village for the 1911 Scottish Exhibition of National History, Art and Industry held in the park, which attracted nine and a half million visitors. A commemorative cairn marking the site can be found by the footpath near the Kelvin on the other side of the park, and it is this cairn that gave the owners the name for the café. The café is ideally situated to access many of Glasgow's hottest destinations.
Address: Kelvingrove Park La Belle Place, Glasgow West End G3 7LH
Contact: 07832485668
Avenue G Cafe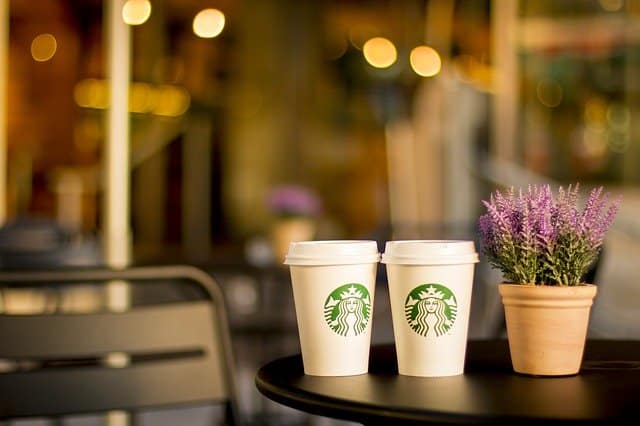 They believe in providing you with the best cup of coffee. They grind their beans to order, and their baristas are highly trained and take delight in serving consistently great tasting drinks made to perfection. They pride themselves on providing great fresh food, supplied by talented Scottish producers, who keep their shelves full of meats and cheeses, freshly baked bread and smoked fish. For those with a sweeter tooth, they have an extensive range of homemade cakes and sweet treats including Portuguese custard tarts, scones, decadent cupcakes, carrot cake and a whole host of chocolate heaven.
Address: 291 Byres Road, Glasgow West End G12 8TL
Contact: 01413395336
The Glad Cafe
Join the children of the revolution and make The Glad Cafe your stomping ground. Needless to say, it will make you…glad! So much more than a cafe, this place hosts poetry sessions, films, live music, philosophical talks, cultural events, as well as many good deeds, thanks to their links with Glad Rags Thrift Shop and the Glad Foundation, a charity providing the community with affordable and free music lessons. Made from locally-sourced products, the food is fantastic, the cakes from Wild Flours Gluten Free Bakery are magnificent, and that coffee courtesy of Dear Green — pure bliss. Expect delightfully eclectic tunes and a stellar vibe. Experience the best coffee in one of the famous cafes in Glasgow.
Address: 1006A Pollokshaws Road, Glasgow, Scotland, G41 2HG, United Kingdom
Contact: +441416366119
Looking for Student Accommodation in UK?
Fill this form and get in touch with an expert
Cafe Zique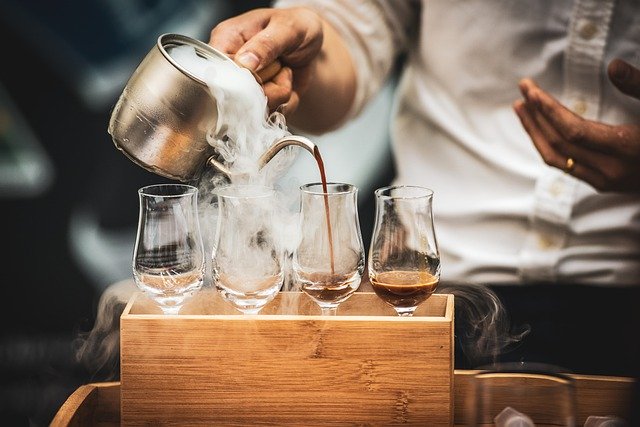 Whether Cafe Zique or Deli Zique, you just can't go wrong. The kind of place suited to getting lost in conversation, this smashing cafe has the most delicious breakfasts. The cakes and food in general always hit the spot, and the coffee never fails to go down a treat. Wooden seats, the airy feel, great people watching, handy wee tables and otherworldly soup sets them apart from the rest.
Address: 66 Hyndland Street, Partick Glasgow, Scotland, G11 5PT, United Kingdom
Contact: +441413397180
University Cafe
A tried and true Glasgow icon, University Cafe, which has been around since 1918, is a blast from the past. From penny chews and fantastically greasy fry-ups made for post-night out on the town feels, to the signature ice cream, this gem could never lose its lustre. The décor adds to its vibe as a preserved old school movie set, and the booths are surprisingly comfy. When that hankering for mac 'n' cheese and chips encompasses all thoughts, you know where to go. A hidden paradise. This is one of the best cafes in Glasgow
Address: 87 Byres Road, Glasgow, Scotland, G11 5HN, United Kingdom
Contact: +441413395217
Blether
A friendly cafe in Sinclair Drive, Battlefield in the south side of Glasgow offers a fabulous selection of food including homemade soup of the day, sandwiches with freshly made bread, platters and of course a variety of delicious cakes! They serve fair-trade Matthew Algie coffee, and a wide selection of speciality tea is available, so whether it is a takeaway coffee, a blether with friends or some time to yourself, their staff will make you feel comfortable and with free Wi-Fi too.
49 Sinclair Drive, Glasgow South Side G42 9PR
01416329988
Papercup Coffee Company
Coffee connoisseurs will take to Papercup Coffee Company like an espresso shot to a hangover. As a speciality coffee roaster, these guys take extra care when sourcing coffee to ensure it's of the highest quality. From there, their small-batch roaster works wonders. The atmosphere is perfectly unpretentious, rendering it a prime spot for some thinking time. Try the food — the small menu hosts scrumptious dishes made from reputable ingredients.
Address: 603 Great Western Road, Glasgow, Scotland, G12 8HX, United Kingdom
Contact: +447719454376
Looking for Student Accommodation in UK?
Fill this form and get in touch with an expert
Brooklyn Cafe
They are always focusing on what you want and what you need. They provide hearty home cooking at affordable prices for everyone! The cafe offers excellent breakfast lunch and dinner as well as a full American Grill menu including pulled pork, smoked ribs and chargrilled steaks! It is set the trend for how local cafés and bistros should be!
Address: 21-23 Minard Road, Glasgow SouthSide G41 2HR
Contact: 01416323427
Artisan Roast
Artisan Roast is a coffee adorned cloud nine. Hipper than hip, forget experts — these guys are coffee savants; scientists dedicated to creating that perfect taste, consistency and overall pizzazz. Long story short, they have their own roastery, and they know their stuff, so much so that they could brew a perfect cup in their sleep. Organic food and rustic industrial furnishings add that extra bit of flair. Have the best coffee in one of the popular cafes in Glasgow
Address: 15-17 Gibson Street, Glasgow, Scotland, G12 8NU, United Kingdom
Contact: +447864984253