If you are going to attend Aston University, this blog on the Best Aston University Accommodation will help you identify and book your ideal accommodation.
Aston University is one of the premier universities in Birmingham. The Complete University Guide ranks Aston University the 34th best university in the country. Its academic reputation is unparalleled, but don't let that overshadow the exquisite student life here. Aston students are the joint 15th most satisfied students out of 136 UK Universities, with the overall satisfaction level at 90%. The university was responsible for educating 2.3 per cent of the UK's millionaires, placing Aston among the top 10 UK universities for producing millionaires. So act fast and secure the best Aston Unversity accommodation.
There's no denying that Aston University is a world-class institution that regularly churns out warriors who are destined for greatness. So if you want to emulate famous Aston University alumni like Kate Walsh (TV Presenter), Ravi Kant (Vice Chairman of TATA Motors, India) or Robert Walter (Conservative MP), book your accommodation now!
Here are the best Aston University accommodation –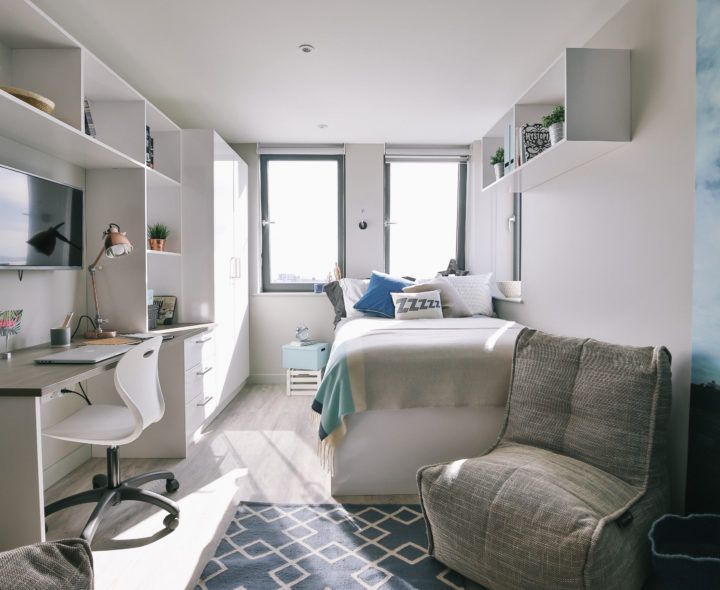 Where?
6 Fox Street, Birmingham B5 5AD
About The Emporium
One of the most stylish student accommodation on this list is The Emporium. The moment you enter the complex, you'll get a sense of the relaxed and comfortable vibe that looms around. This property provides students with a variety of en-suite studios and apartments. No matter which room configuration you go for, expect a WiFi connection, a double bed and a study desk and chair. Communal amenities include an on-site gym, a cinema room, study room, and a games room. For some weekend relaxation, students can visit various tourist attractions around that include Cadbury World, The Secret Garden, Brindley Place Clock Tower and Walk of Stars.
Price range
£171 – £285/week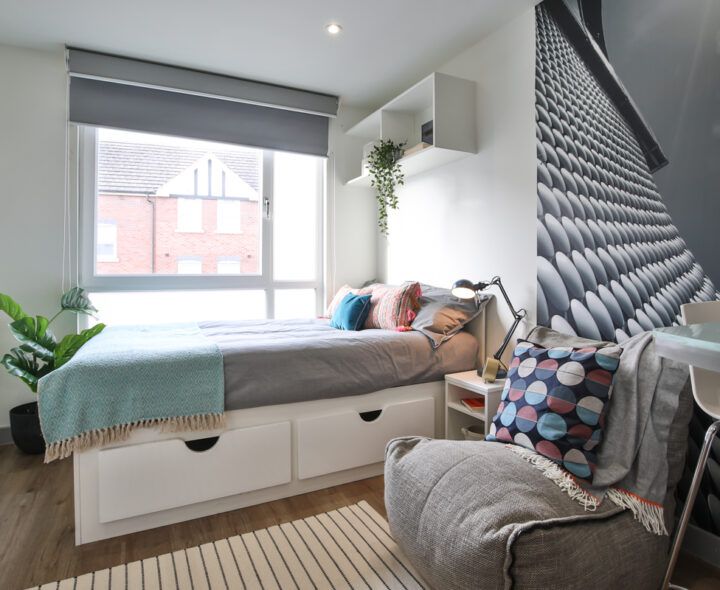 Where?
Edge Apartments, 520 Bristol Road, Selly Oak, Birmingham B29 6BD
About Edge Apartments
Firstly, one of the main reasons Edge Apartments has become so popular among students of Aston University is its close proximity to the university. Secondly, the high-quality studio rooms and apartments available at affordable prices add to the allure of this student accommodation. With excellent communal amenities such as a cinema room, a study room, an on-site gym, an auditorium and a games room, it is no surprise to see the massive number of Aston University students who throng this property.
Price range
£187 – £230/week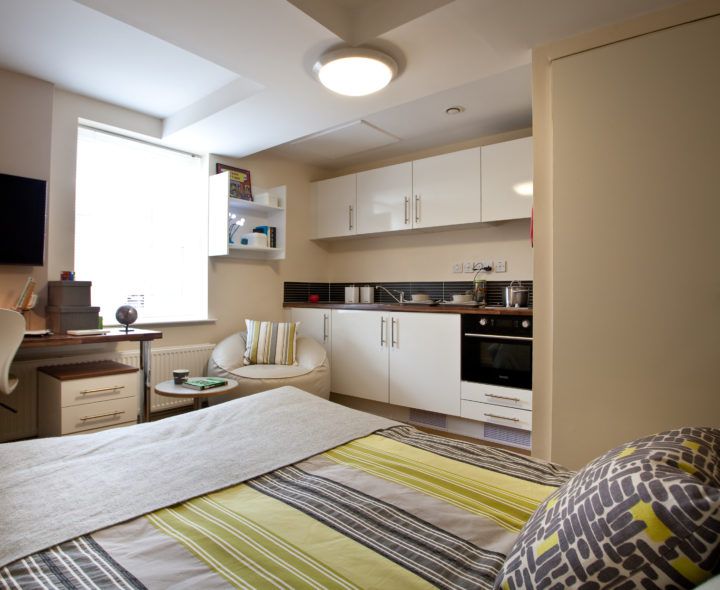 Where?
Brook Studios, 536 Bristol Road, Selly Oak, Birmingham B29 6BD
About Brook Studios
At Brook Studios, be prepared for a student living experience like no other. Not only are the studio rooms filled with the latest amenities, but the on-site staff is incredibly helpful and magnanimous. Each room comes equipped with a WiFi connection, a bookshelf and a private kitchen. There is an excellent range on communal amenities like an on-site management team, laundry facilities, bike storage, TV room and an on-site gym. For students who inevitably get tired of cooking their own meals, can explore nearby restaurants like Cafe 55, Mr Yummy, Paprika Grill and Bohemia.
Price range
£126 – £235/week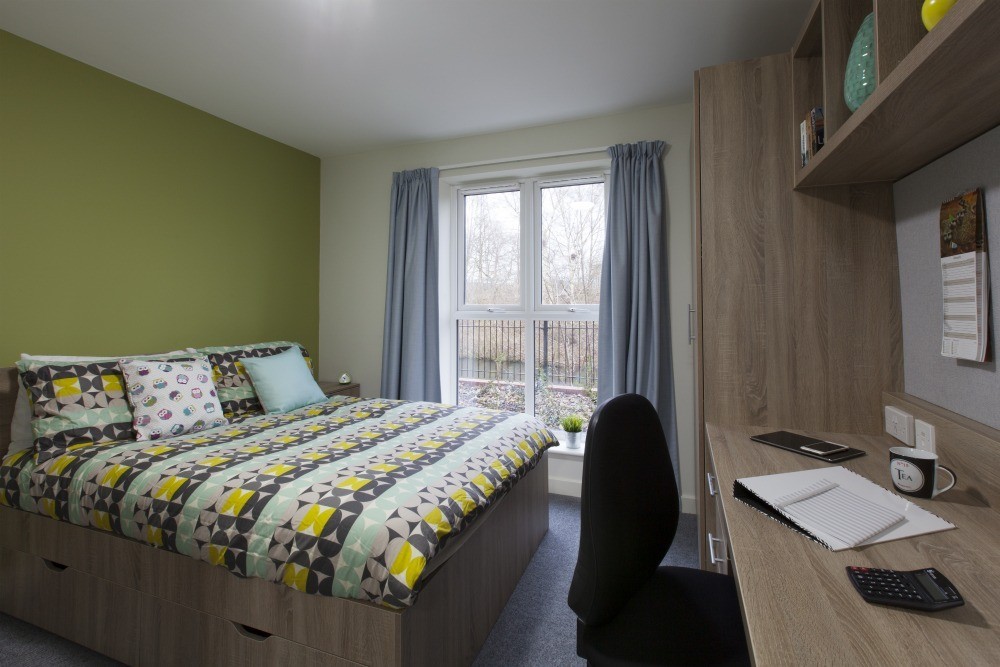 Where?
Selly Oak Court, 1 Sturge Cl, Selly Oak, Birmingham B29 6GH, United Kingdom
About Selly Oak Court
Selly Oak Court offers students a variety of en-suite rooms and studio rooms. Irrespective of your room choice, expect an electric stove, all-inclusive utility bills and a double bed. This student accommodation encourages students to socialise and hence, have provided many communal amenities such as an on-site gym, a communal lounge and a games room. Many eating options are available in the vicinity like Paprika Grill, Bohemia, One Ten and The Country Girl.
Price range
£153 – £210/week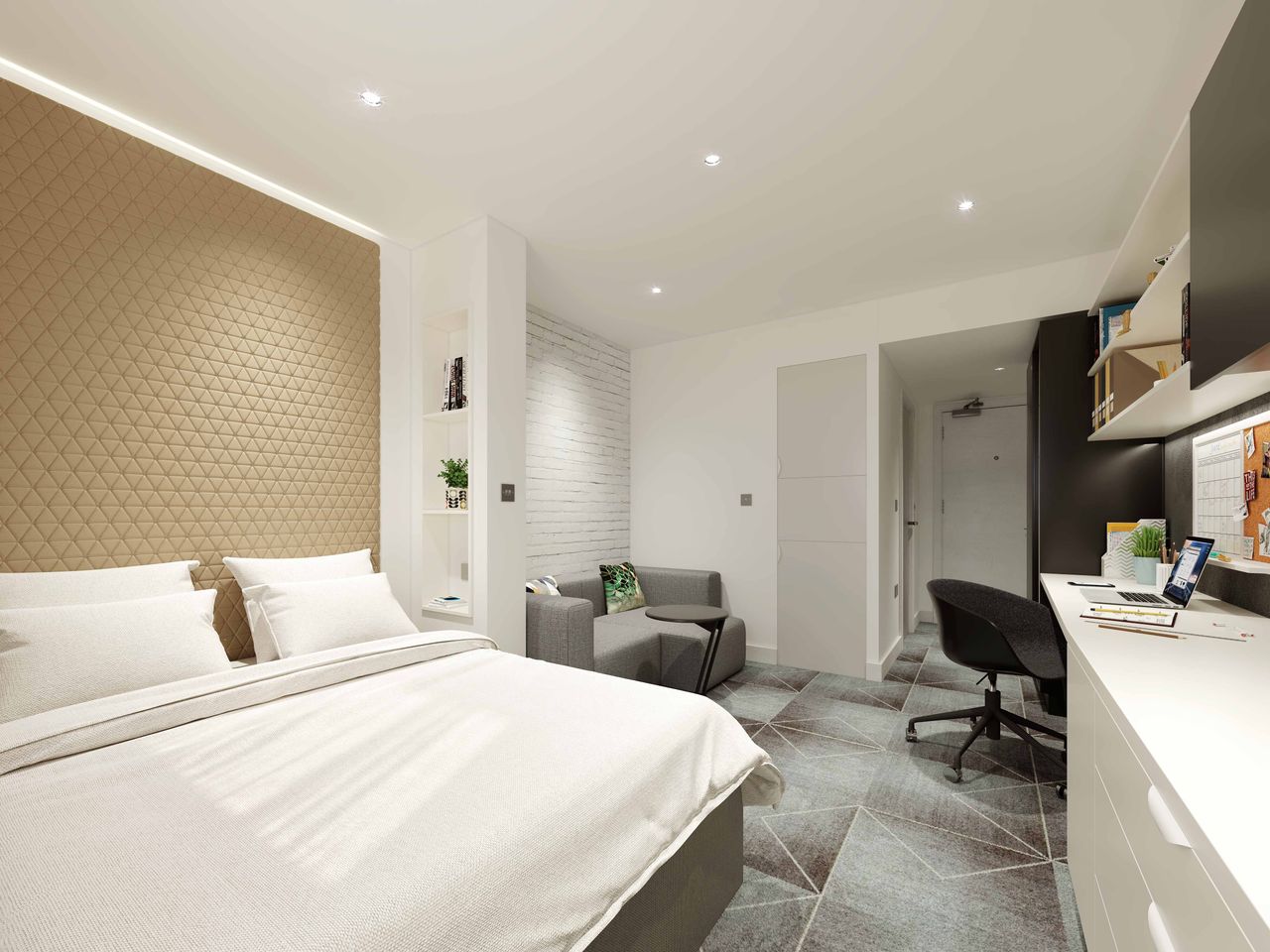 Where?
Upper Dean St, Birmingham B5 4SG, United Kingdom
About True Birmingham
Very few student accommodation properties offer students elegant apartments and suites. No matter which room you choose, you can enjoy a double bed, a private bathroom, a TV in the room and a wardrobe. Fast food giants – Burger King and Pizza Hut are just 5-minutes away. To get around the city, students can make use of the nearest station Birmingham Moor Street or the nearest bus stop Upper Dean Street (Stop MK2). Student can head over to popular tourist destinations like Birmingham Back to Backs and Birmingham Museum & Art Gallery.
Price range
£184 – £235/week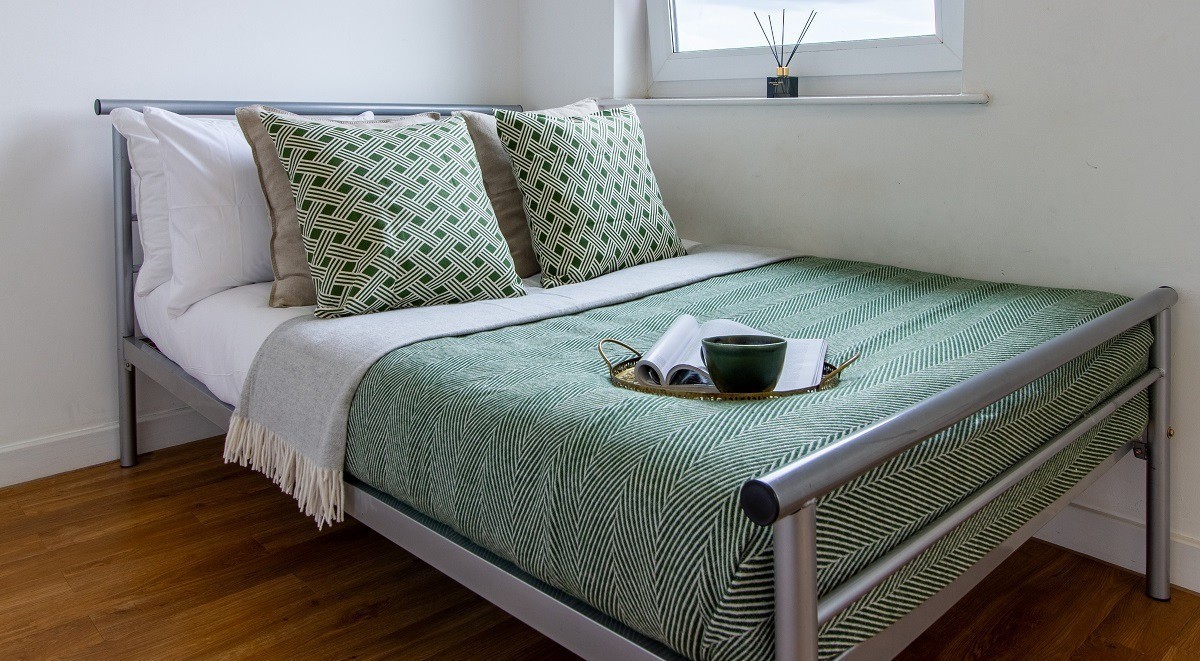 Where?
Lower Loveday Street, Birmingham, B19 3SJ
About Canalside
Canalside offers students a variety of rooms like 2, 4, 5 & 6-bed en-suite rooms and studios. All the rooms come fully furnished, and students can avail 100 Mbps WiFi. The student accommodation is perfect for students of Aston University due to its close proximity to the university. As an added bonus for residents of Canalside, the nearest public transport stations – Aberystwyth train station and St Pauls and St Chads are just 5-minutes away. In case of any unforeseen emergencies, Birmingham City Hospital is the nearest hospital.
Price range
£114 – £169/week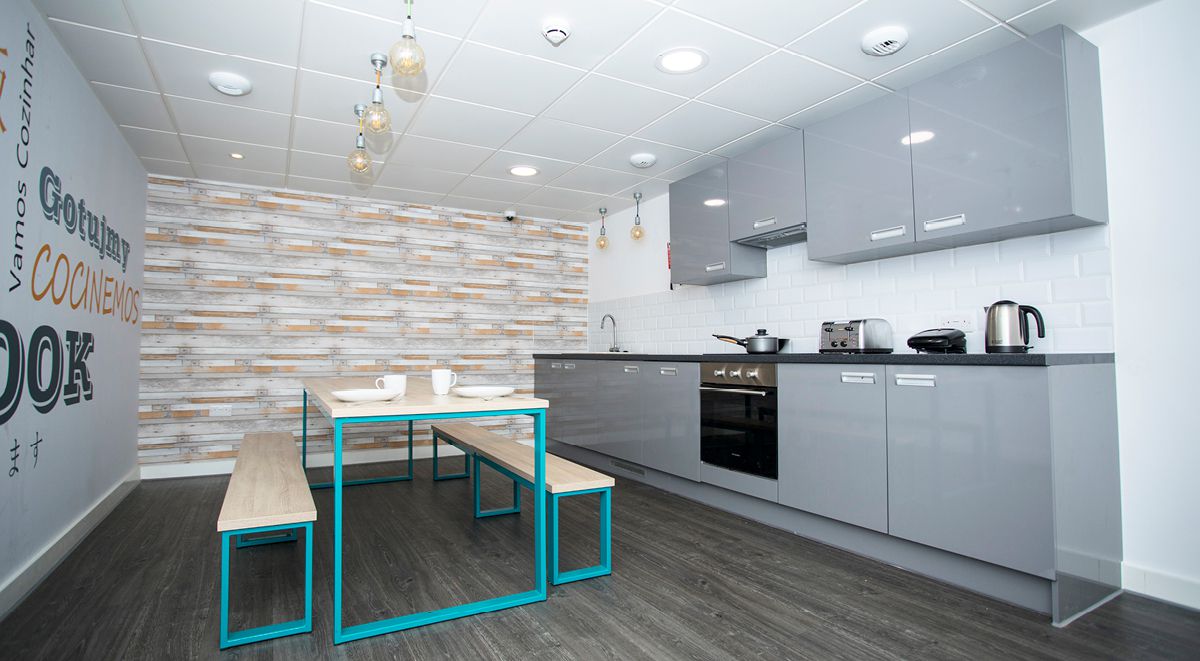 Where?
Bromsgrove Street Birmingham B5 6QB
About 88 Bromsgrove House
At 88 Bromsgrove House, students can expect sterling studios and 1-bed apartments. The host of communal amenities provided at this student accommodation make 88 Bromsgrove House a fun place to live. Students can use the lounge area, the communal cookhouse, the library, the on-site gym, the theatre, the communal area and study area and social events. Aston University is just a couple of miles away, which makes 88 Bromsgrove House the perfect place to live in, especially if you go to this university. There are several restaurants, cafés, bars, pubs and nightclubs are within walking distance.
Price range
£180 – £265/week