Studying abroad is an exciting opportunity because the place will build the experience or ruin it. Thinking of the choices and weighing the pros and cons of each future destination is essential. Having said that, London is a perfect place for studying abroad! Educational opportunities and cultural encounters that reign supreme in this centuries-old city include reasons to study abroad in London, not to mention heritage, famous sights, and British accents.
What is it Like in London?
History mixed with modern architecture, culture, and places, this is how London will be represented! This historic city has been home to many big moments in history, and when you study abroad there, you can get a taste of it all.
Why study in London? London is great for big-city lovers; it's busy and diverse, yet also being perfect for individuals who now and then need some silence. Studying abroad in London, for both travel and culture, means staying in a hub. You will walk the streets and be fascinated by the beautiful city you have selected for your taste of studying abroad.
Reasons for Studying Abroad in London
In the QS Best Student Cities 2018, London has been ranked as the world's best student city, making it a great place to learn. In the QS World University Rankings, 17 London universities are included, two of which are in the top 10 worldwide. The academic prowess of the region, world-leading infrastructure and amazing work opportunities make it a perfect place to start your education and career.
Diversity and Multiculturalism
Why study in London? The town is full of variety in London going down the high street. You'll enjoy going to the markets while studying abroad in London. Since London is such a big area, there are a lot of different kinds of people drawn to it. You'll find a little bit of everything in London, from religion and race to language and political beliefs. There are over 300 languages spoken all over the region, currently! There are plenty of small markets that are also reminders of the diversity of the region. From the pansies and roses of Columbia Road Flower Market to the tasty delicacies of Borough Market and the reggae music of Brixton Market, you'll get a taste of each culture and see how distinct they are.
No Language Barrier
London and the UK's official language is English! This will come as no surprise, but while studying abroad, language is an important thing to remember. Without an additional language barrier, travelling to a foreign country on your own is challenging enough. 98 per cent of the population of the UK knows English. It is worth remembering that while people of London speak English, it is a different English brand than we are accustomed to in the United States. The fact that you're already speaking English, though, will make conversation considerably easier.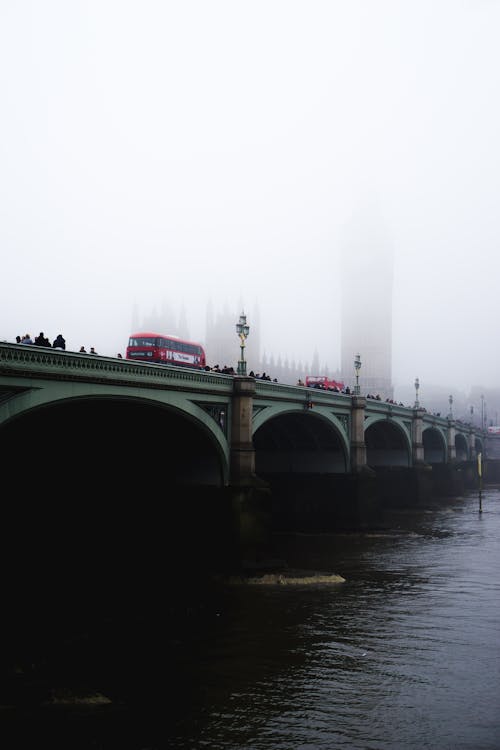 World-Class Universities and Best Access to Resources
With 17 London universities listed in the 2018 QS World University Rankings, there's no denying the region is host to some of the world's best universities. Why study business in London? Among them, for its master's degree in economics, London Business School ranks first in the country, second for its master's degree in marketing and third overall for business and management studies. London succeeds when it comes to exploring the finest archives, museums and science collections the world has to offer. Fortunately, the best of them are free to access, so taking full advantage of the amazing opportunities on your doorstep couldn't be simpler. The British Library and Senate House are excellent places to start, as both have pretty amazing research spaces.
Best Professional Opportunities
While most universities help students find and apply for graduate jobs, living in London gives you a bonus because you have access to a much wider variety of possibilities. London is home to the world's largest electronics, media and finance businesses, right in the middle of it all, and 75% of Fortune 500 companies have offices in London.
Why study in London? When you live locally and can attend job opportunities targeted at students, it's much easier to network with recruiters and alumni or apply for summer internships. For instance, Accelerator and Google Campus are London-based business incubators which run events and provide students and young entrepreneurs with office space.
London graduates have some of the country's best starting salaries, with an annual payroll starting at £ 26,500 (US$ 37,900).
Heaven for Those Interested in Art and History
In London, there are about 200 museums. You should spend your spare time walking around the Science Museum or the Natural History Museum if you're a science geek. Why study abroad in London? There's the Museum of London for history lovers out there, which recaptures the interesting history of the region, from prehistoric rule to Roman times and modern days. Fans of history can also seek out the Rosetta Stone, which is housed in the British Museum. Between the Tate Museum's contemporary art, iconic works of art by artists such as Van Gogh at the National Gallery, and many, many more, art lovers are still fortunate in London. Museums will still charge for admission to a particular exhibit, but there are student discounts often! One of the top reasons for studying abroad in London is easy access to these amazing educational opportunities.
Vibrant Social Life
There's a London bar to fit every palate, from rowdy beer-quizzes to craft brews and slick decors. London is packed with fantastic old pubs, some date back to the Middle Ages – all with a special tale to share if you fancy a peaceful pint, a blazing coal fire and stained glass windows. Ye Olde Cheshire Cheese in Fleet Street is a perfect place to start if you're in the mood to visit every nook and cranny of a venerable London institution.
Why study in London? Several London universities do not have all their first-year housing around a single campus, unlike many universities in the United Kingdom, but halls will be scattered around the area. The positive news is that this presents endless possibilities across societies and activities to socialise with other students. In the first few weeks, please make the most of the free activities and mixers. Joining a society at a non-campus university is very helpful, as it will put you into touch with students who you would otherwise never have encountered.
Cultural Specialities
In London, the theatre is phenomenal. The West End is known for world-class plays, which also make appearances by popular screen stars. Why study in London UK? You'll have your range of styles and series to go see incredible programmes to enter and refine your acting talents. The music venues in the capital have played a role in launching some of the most popular bands in history, from the Rolling Stones appearing at the Marquee Jazz Club in 1962 to Kate Bush appearing at Putney's Half Moon.
Why study in London? London today caters to almost every genre under the sun and hosts the world's hottest concerts and music festivals. All Londoners seem to have an opinion of their own on this difficult topic, but the front seat on the top deck in the double-decker bus will give you a panoramic view of London and the thrill of being the bus's king/queen. London has one of the best food scenes in the world – there is something to suit every taste and budget, from Michelin restaurants and food institutions such as The Ivy to Instagram-friendly street vendors. Borough Market, situated next to London Bridge station, has been around for a thousand years.
Travel Centre and Luscious Green Spaces
Studying in London implies that every day you will find yourself surrounded by world-famous sights. Historical landmarks, unique architecture and incredible shows are home to London. The best part is that it can be free to stroll around these attractions. To see the Houses of Parliament and Big Ben, we can cycle around Westminster or head to Buckingham Palace and wander around Hyde Park.
The amount of green space in London is mind-boggling and you will find at least one major park within walking distance. Regent's Park, among them, is one of London's most lovely picnic spots. This 395-acre slab of green has a lake with pedalos and rowboats to choose from, an open-air theatre that operates in the summer months, a tennis and netball court, as well as pitches for football, rugby and lacrosse. Why study in London? In the UK, the train system is unbelievably efficient. Not only does it make it easy for you to get around the city, but it can also help you to explore countries outside of Britain.
Why study in London? London is a city which will not only give you the best opportunities but also never give you a chance to be bored. With an amazing social life, great life experiences and adventure, years in London will be an exciting ride! It might seem expensive in terms of London student accommodation cost and academic fee, but scholarships in the most reputed universities would make the hassle bearable. Click here to find student accommodation in London.
Also Read –