The primary issue of getting admitted to a decent medical institution for further studies is faced by thousands of medical students every year. Few students manage to clear the admission exams for public universities, while some continue to search for private university alternatives. The high contribution demanded by private colleges is something not all students can afford. In certain conditions, medical students are saved by foreign medical universities. MBBS and other medical programs are provided at an affordable price by many universities in various countries, which could be a better option if you are looking to study MBBS from an overseas medical university.
Advantages of Study MBBS Abroad
There are various benefits to getting an MBBS degree from a foreign university. Some of them are listed below:
An MBBS degree from a top international university in one's portfolio will add a great deal of value.
The standard of the same degree is very good from abroad and allows a person to get a better grasp and understanding of the subject.
In addition to acquiring an international degree, if you try to study MBBS abroad, you can even get to know about the different cultures around the world.
For aspirants to graduate, the course abroad comes with different specializations.
Job development is estimated to be 7 percent from 2018 to 2028 for physicians and surgeons in countries like the USA.
A comprehensive survey (2019) on Australia's medical sector has seen a steady rise of 16.1 percent.
Of many kinds of practicing physicians, psychiatrists are projected to produce the highest number of jobs in foreign countries, followed by family and general practitioners until 2028.
In New Zealand, there are more than 17,000 doctors, of which 40 percent are from outside the world.
Students need to secure a minimum of 50 percent in their 12th for Physics, Chemistry, and Biology for study MBBS abroad. An entry examination such as IELTS and TOEFL doesn't even need to be cleared.
Most cheapest countries to study medicine that deliver study MBBS abroad come from Europe, where living costs are relatively low. If we speak about Russia, the total monthly living costs, including all overhead expenses, are anywhere between 100-150 USD.
Medical universities abroad deliver world-class facilities with all the new types of equipment.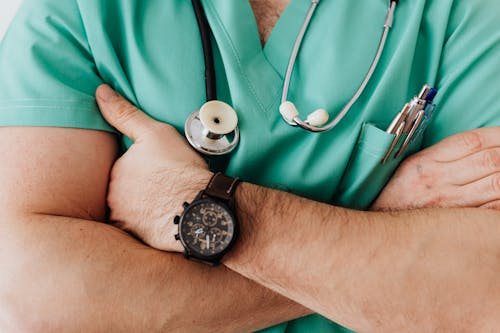 Eligibility Criteria
Following is the list of eligibility criteria that needs to be fulfilled in order to be eligible for a foreign medical institution.
Completion of 10th and 12th-degree degrees by a recognized board.
Candidates would have learned compulsory subjects at their upper secondary school, such as genetics, physics, chemistry.
MBBS is known as a postgraduate degree in countries like the USA. Therefore, one ought to get a bachelor's degree from every recognized institution of science.
MCAT/NEET/ Unique entrance test scores for the region.
Test of the basic language of the region, such as TOEFL and IELTS.
Admission Process for Getting into Overseas Medical Institutions
How to study MBBS abroad? To apply for study MBBS abroad, there is no particular application process. Students who follow the minimum requirements for admission will apply directly to the medical universities of their choosing abroad. In the event that the thesis passes for entry, an invitation letter will be sent by email to the student. As required by the university, the student can now prepare the required documentation such as an official transcript, medical insurance, visa, etc. The student needs to show the necessary documents and immediately begin the application process.
In a foreign country, entry to MBBS can be acquired by clearing the entrances. The method of MBBS admission abroad, however, depends on the country selected, as various countries have different conducting bodies for entry exams. In countries such as the United States, Canada, Australia, and the Caribbean Islands, MCAT is one of the common admission exams for MBBS.
Finally, the applicant will book the tickets and register at the university for courses.
MBBS Fees Structure Abroad
The MBBS abroad fees structure entirely depends on which college you are willing to choose. Here is a list of some of the countries:
| | |
| --- | --- |
| Country | Average Course Fee per year (in INR) |
| USA | 15-50 Lakhs |
| UK | 20-50 Lakhs |
| Canada | 50-80 Lakhs |
| Germany | 10-25 Lakhs |
| Australia | 30-60 Lakhs |
| Russia | 18-25 Lakhs |
Documents Required
Here is a list of documents that are required before you apply for any medical institution abroad:
Transcripts from prior academic studies
Translation into English of non-English transcripts
Evaluation by an approved organization of foreign transcripts
Recommendation letters
Statement of purpose
Resume/CV
The applicant's criminal background check
Valid Passport and Visa
Factors to Keep in Mind While Making a Choice
You know everything about eligibility, the necessary documents, and all that is needed to apply to a foreign medical institution. The only thing that remains is the selection of a suitable institution. Well, listed below are some important factors that might come in handy while choosing academia for your study.
Explore the right & best country for MBBS study
Students must also explore the country where they are preparing to go for their MBBS study, apart from college. Information to be aware of include the environment of the region, student diversity, history, lifestyle, protection, among others. All of these variables are crucial to helping students transition to a new and foreign climate.
Pick the Medical College Wisely
The main and most critical choice for the next step in education is to select the correct best college for MBBS abroad. The facilities of the institution, laboratory and facilities, university curriculum, college climate, and college ratings are items that you need to remember when choosing the college. Making sure that adequate exposure to clinical laboratory work and practical sessions are given by the MBBS program offered by the university. Until applying for admission, a bit of study work about the college is needed.
Check minimum requirements
Each institution defines certain minimum standards that must be fulfilled by a student in order to be admitted for entry. While NEET is an Indian student's required test, there are also several additional criteria that they must meet. Language specifications and personal contact can involve this. Until applying to an MBBS college abroad, confirm all the admission criteria in depth.
The cost of living still plays a major role in schooling overseas, aside from academic expenses. He/she also needs to get a thorough overview of the cost of living before a person decides to study abroad. It covers the cost of lodging, food prices, transport, and miscellaneous expenses. There are several overseas countries and universities that provide international students with scholarships. Students should even search whether or not there is any relevant scholarship available for them and apply for it. They can also apply for loans or have private financial assistance checked.
Understanding the visa system
The applicant will have to apply for a student visa to fly abroad after acceptance is accepted at the university. The applicant must ensure that the visa procedure for a given country is recognized, along with the other conditions that are necessary for applying for a visa. Before applying for entry and the visa process, the applicant must also review the list of required documents and keep them ready.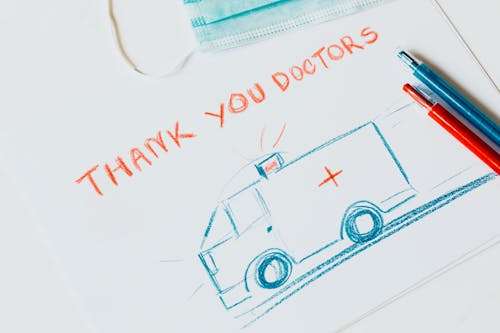 Is it Good to Study MBBS Abroad?
There is no point in study MBBS abroad if you are capable enough to get a seat in your own country's government medical college. However, if you are seeking admission to a private medical college, especially in India, then you must consider the reasons for the above-mentioned MBBS from a foreign university.
With a simple admissions procedure, countries such as Germany, the Philippines, Russia, Ukraine, and Kyrgyzstan offer inexpensive MBBS courses. Many of the medical colleges overseas are universities accredited by MCI. MBBS from medical colleges overseas or medical colleges abroad would grant you the opportunity to either return to your home country or work abroad.
Students are also seeking not only inexpensive medical education but also the standard of education offered abroad in medical schools. The MBBS admission process at medical universities abroad is very easy and hassle-free. So, depending on financial investment and time limitations, take the decision wisely.
Looking for student accommodation abroad?