Introduction
Nottingham is a multicultural city with a lively atmosphere for students. In addition to attending famous universities like Nottingham Trent University and the University of Nottingham, students from all over the world flock to the city for its excellent infrastructure and way of life. The city is highly regarded for affordability and is known for its safe and diversified culture. Additionally, you can go shopping to meet friends for a drink after immersing yourself in the city's history and culture. And there's still more!
Why Should You Study In Nottingham?
When it comes to selecting the ideal destination for your studies, Nottingham stands out as an exceptional choice. With its rich history, vibrant culture, and outstanding educational opportunities, Nottingham offers a comprehensive experience that is unmatched. Following are the top 5 reasons why studying in Nottingham is an excellent decision.
Academic Excellence And Prestigious Institutions
Nottingham boasts a world-renowned education system with a plethora of prestigious institutions. The University of Nottingham and Nottingham Trent University are globally recognized for their academic excellence and innovative research. These institutions offer a diverse range of programs across various fields, ensuring that every student finds a suitable path to their desired career.
Cultural Immersion and Vibrant Lifestyle
Studying in Nottingham provides an opportunity to immerse yourself in a rich cultural tapestry. The city is brimming with historic landmarks, galleries, theatres, and music venues that cater to a diverse range of interests. The annual Nottingham Festival showcases the city's cultural diversity, allowing students to experience various traditions and cuisines from around the world.
Affordable Living And Student-Friendly Environment
Nottingham is known for its affordability, making it an ideal destination for students. The cost of living is lower compared to many other cities, allowing students to manage their expenses effectively. The city's compact layout also means that most amenities and attractions are within walking distance, creating a convenient and student-friendly environment.
Career Opportunities And Industry Connections
One of the standout advantages of studying in Nottingham is the city's strong connections with various industries. The city's central location and thriving business community offer ample internship and job opportunities, enabling students to gain real-world experience while pursuing their studies. Nottingham's universities have robust career services that assist students in finding internships and employment tailored to their fields of interest.
Green Spaces and Quality of Life
Nottingham is renowned for its abundant green spaces and high quality of life. The city features several parks, such as Wollaton Park and Arboretum, providing students with tranquil environments for relaxation and recreation. This emphasis on work-life balance contributes to a positive and holistic student experience.
Top Universities For Students In Nottingham
Here are the Top Universities in Nottingham with their QS World Ranking and their specialisation courses.
| | | |
| --- | --- | --- |
| Top Universities in Nottingham | QS Ranking 2023-24 | Specializations |
| University of Nottingham | 99th | Research, Engineering, Humanities |
| Nottingham Trent University | 601st | Art, Design, Business |
| Nottingham Business School | 69th | Business, Economics |
| Confetti Institute of Creative Technologies | 501-600th | Media, Creative Industries |
Cost Of Living In Nottingham As A Student
The most important aspect to keep in mind are the various expenses a student will find while living in Nottingham. Therefore, to give a clear idea to the students, we have given a detailed chart of the items that a student would need in their day-to-day life as well as their cost.
| | |
| --- | --- |
| Items | Cost Per Month |
| Off-Campus Accommodation | £480 |
| On-Campus Accommodation | £464 |
| Groceries | £60 |
| Food | £290 |
| Utilities | £104 |
| Clothes | £50 |
| Entertainment | £65 |
| Transportation | £56 |
| Total Cost of Living with On-Campus Accommodation (Per Month) | £1,089 |
| Total Cost of Living with Off-Campus Accommodation (Per Month) | £1,105 |
Student Accommodation In Nottingham
Explore the top 5 student accommodations in Nottingham for an enriching student life experience. These accommodations offer comfort, convenience, and a vibrant community. Discover ideal living spaces in the heart of Nottingham Student Life, ensuring easy access to amenities and attractions. Embrace student life in Nottingham with the best accommodations tailored to your needs.
Trinity Square- Immerse yourself in Nottingham Student Life with Trinity Square's comfortable rooms and on-site amenities. Its prime location allows you to make the most of student life in the city. It is the most affordable for students with a starting price of £162 per week.
Hydrogen- Hydrogen accommodations in Nottingham offer modern, comfortable living spaces for students. These housing options provide a convenient and vibrant environment for studying and socializing, enhancing the student experience. Hydrogen costs £211 for a week which is also one of the most affordable student accommodations in Nottingham.
Vita Student Station Street- Vita Student Station Street in Nottingham offers exceptional student accommodations. These contemporary, fully-furnished apartments create an ideal environment for focused studies and a vibrant social life, ensuring a well-rounded student experience. You can gain more knowledge about the various student housing and accommodation from UniAcco.
Student Life In Nottingham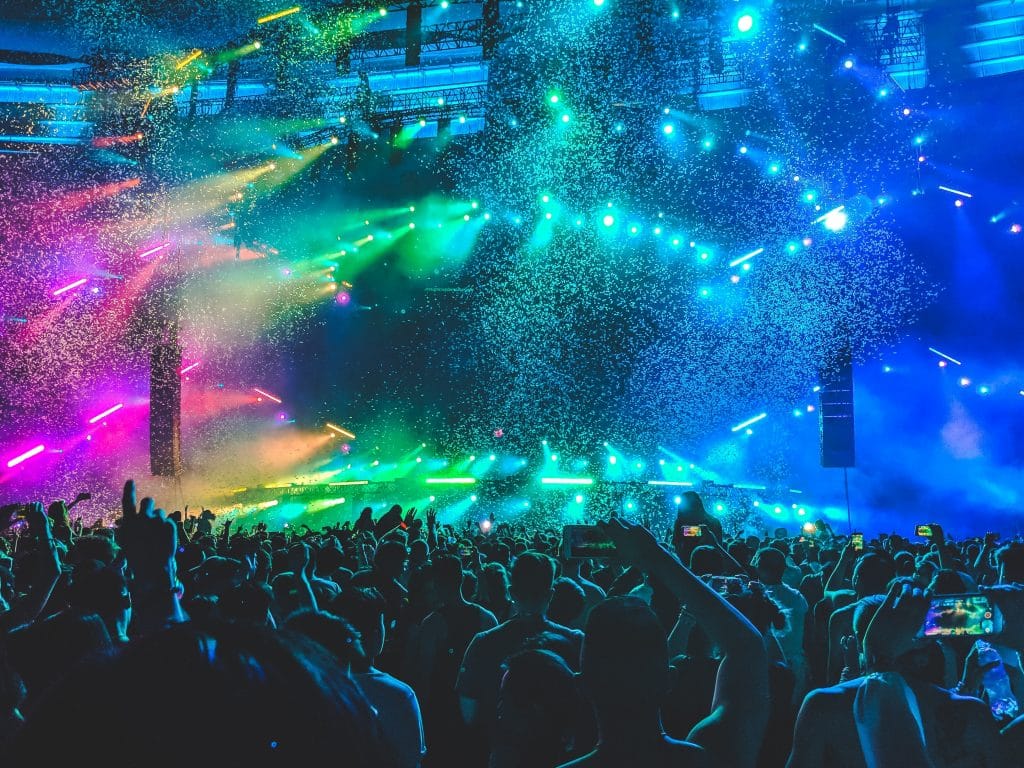 Student Life in Nottingham offers a vibrant and diverse experience. With its renowned universities and bustling atmosphere, Nottingham attracts both local and international students. The city provides a mix of cultural, recreational, and academic opportunities. As an international student, particularly as an Indian student, living in Nottingham means embracing a multicultural environment while finding comfort in familiar communities. The city offers a range of accommodation options, social events, and student-friendly amenities, ensuring a well-rounded experience. From exploring historical sites to enjoying its lively nightlife, Student Life in Nottingham promises a balance between academic pursuits and memorable experiences.
Student Diversity- Student Life in Nottingham is richly diverse, attracting local and international students alike to its universities. The city's inclusive atmosphere fosters a global community.
Cultural Fusion- Living in Nottingham as an international student, especially as an Indian student, provides a unique fusion of cultures. You can enjoy familiar foods and celebrations while embracing new experiences.
Accommodation Options- Nottingham offers various accommodation choices tailored to students' needs, ensuring comfort and convenience throughout their academic journey.
Academic Excellence- Nottingham's universities uphold high academic standards, providing quality education and research opportunities across various fields.
Recreational Opportunities- Student life extends beyond studies with Nottingham's vibrant social scene. The city's entertainment options, historical landmarks, and parks cater to diverse interests.
Supportive Environment- The city values its students, offering a supportive network that includes academic assistance, health services, and career guidance.
Lively Nightlife- Nottingham's nightlife is legendary, offering a mix of bars, clubs, and cultural events, allowing students to unwind and socialize.
Community Events- From local markets to international festivals, living in Nottingham as a student exposes you to a wide array of community events that enrich your cultural experience.
Healthcare Facilities In Nottingham
The NHS (National Healthcare System) in the UK offers complimentary healthcare services and assistance to students nationwide. As a full-time student, you're eligible to obtain an NHS card from a local hospital, granting you access to free checkups and medical support. This valuable benefit ensures that students can prioritize their health and well-being without financial concerns, contributing to a positive and nurturing academic experience.
Transportation In Nottingham
There are various modes of transportation with a very strong infrastructure that helps students in easy access to the city.
Tram System- Nottingham boasts an efficient and extensive tram network, known as the Nottingham Express Transit (NET), which covers key parts of the city and connects various student hubs. The cost of a ticket for a peak single is £2.30 while it is £1.40 for an off-peak single.
Bus Services- The city offers a comprehensive bus network with frequent services connecting different parts of Nottingham, making it convenient for students to travel to campuses and explore the city. Students can take the leisure of the affordable bus ticket prices which is £2 for a single ride.
Student Discount Cards- Students can avail of discounts on public transportation through special student travel cards or apps, making commuting more affordable.
Cycling Infrastructure- Nottingham is bicycle-friendly, with dedicated bike lanes and cycle paths throughout the city, making cycling a popular and eco-friendly mode of transportation for students.
Train Connectivity- The city is well-connected by train to other major cities in the UK, providing students with opportunities to explore neighbouring regions during breaks.
City Card- The 'Robin Hood Card' is a versatile travel card that offers discounts on public transportation and can be loaded with funds for hassle-free commuting.
Conclusion
Nottingham emerges as an optimal choice for students, both local and international, seeking a vibrant academic and social experience. The city's rich student life in Nottingham offers a seamless blend of world-class education and a diverse cultural milieu. As an international student, living in Nottingham becomes an enriching journey, facilitated by the welcoming community and myriad opportunities for personal and academic growth. Choosing Nottingham translates to embracing an exceptional life as a student, where learning and living converge harmoniously.
FAQs
1. Is Nottingham good for students?
Nottingham is known to be one of the most exciting and student-friendly cities in the UK.
2. Is Nottingham safe for Indian students?
Nottingham is considered a safe city with a low crime rate.
3. What are the advantages of studying in Nottingham?
Your employability will increase and your career will get off to a strong start with a degree from the University of Nottingham. According to The Graduate Market in 2021 by High Fliers Research, we are among the top five universities that the UK's top graduate employers are focusing on for graduate hires.
4. What university is best for international students in Nottingham?
In 2018, Times Higher Education named Nottingham Trent University "University of the Year," and The Times and Sunday Times University Guide named it "Modern University of the Year."
5. How much is the student accommodation cost in Nottingham?
The Student Accommodation in Nottingham ranges from £1000- £1080.
You can also visit similar pages like: