Introduction 
Randwick, a picturesque city in Australia, captivates visitors with its unique blend of natural beauty and urban sophistication. Boasting world-renowned beaches like Bondi and Coogee, Randwick offers a coastal paradise for surf enthusiasts and sunseekers alike. Its diverse population contributes to a dynamic cultural scene, with festivals, art galleries, and multicultural cuisine awaiting exploration.  Each year, a significant influx of students selects Randwick as their ideal educational destination. While making crucial decisions about universities and courses, the matter of accommodation looms large. This blog serves as your Randwick Student Housing Guide, offering insights into the study abroad experience in this vibrant locale.
When To Start Looking For Student Housing In Randwick? 
When it comes to finding the right Student Housing in Randwick, careful planning is key.
It's a good idea to kick off your search about 4-6 months before your classes begin. During this time, many students are also on the lookout for accommodations.
Starting early will give you a wider range of choices, which means you're more likely to discover the perfect place that fits your budget.
Waiting too long might limit your options and lead to increased competition for available rentals.
So, to secure a comfortable and convenient student housing option in Randwick, starting your search well in advance is a wise move to minimize stress and enhance your chances of finding the ideal residence.
Things To Keep In Mind While Choosing Accommodation 
When selecting accommodation as an international student, consider these important factors;
Location- Choose a place close to your university or public transportation for convenience.
Budget- Determine your budget beforehand, including rent, utilities, and other expenses.
Safety- Research the neighbourhood's safety and read reviews about the area.
Amenities- Look for housing with essential amenities like Wi-Fi, laundry, and a kitchen.
Lease Terms- Understand lease terms, including duration and any hidden costs.
Roommates- Decide whether you prefer to live alone or with roommates and find compatible ones.
Cultural Fit- Consider the cultural environment and if it suits your preferences.
Visa Requirements- Ensure your chosen accommodation meets visa regulations.
Contractual Agreements- Read and understand your rental agreement thoroughly.
Feedback- Seek advice from fellow students or alumni for recommendations.
Types Of Student Housing In Randwick 
When talking about accommodations and housing, there are various kinds of student housing in Randwick one can choose from. Given below are a few options for student housing in Randwick that will help you understand what to opt for.
Student Village North Ryde
Student Village North Ryde in Randwick offers comfortable and affordable student accommodation. It provides fully furnished apartments with modern amenities, including a gym, common rooms, and study spaces. Prices begin at AU$245 per week, making it an attractive choice for students seeking a convenient and budget-friendly living option.
UNSW Village
UNSW Village offers diverse student accommodation options. Residents enjoy fully furnished apartments, communal areas, and study spaces. Prices start at AU$ 349 per week, making it an accessible choice for students seeking a comfortable living environment with essential amenities and proximity to the university.
UKO Ashfield Village
UKO Ashfield Village in Randwick offers fully furnished student apartments, fostering a conducive learning environment. Amenities include communal areas and study spaces. Convenient public transportation options are available nearby, ensuring easy access to the university and the city. Prices start at AU$349 per week, providing affordable and well-connected student accommodation.
Darlinghurst
Darlinghurst offers fully furnished student apartments with essential amenities and study spaces. Convenient public transportation options ensure easy access to the university and city. With prices starting at AU$349 per week, it provides affordable and well-connected student accommodation in a vibrant area of Sydney. Within a short distance, students can explore a vibrant cityscape teeming with diverse shops, restaurants, and cafes. 
Link2 Central House
Link2 Central House in Sydney offers convenient access to prime areas, with nearby shops, restaurants, and cafes. Transportation options are easily accessible, including railway stations and bus depots, simplifying travel to the city and university. Hospitals and health centres are also close by for healthcare needs. This student housing provides modern en-suite rooms in shared apartments and studios. Amenities include free Wi-Fi, a kitchenette, a study area, a wardrobe, a lounge, a gaming room, and communal spaces. Priced at AU$320 per week, it offers comfortable and cost-effective accommodations for students seeking a welcoming and well-equipped living environment.
Few other options to choose from UniAcco's website- Student Accommodation Randwick
| | |
| --- | --- |
| Student Hosuing In Randwick | Cost |
| UKO Ashfield Village | AU$480 / week |
| UKO Marrickville Village | AU$470 / week |
| UKO Kensington | AU$540 / week |
| Link2 Broadway | AU$320 / week |
| Belong Rosebery | AU$905 / week |
| Belong Randwick | AU$955 / week |
| Scape Cleveland Street | AU$439 / week |
| Iglu Chatswood | AU$519 / week |
| UKO Ultimo | AU$560 / week |
Best Areas To Stay Near Randwick For Students 
Randwick, a vibrant suburb in Sydney, Australia, offers a range of ideal areas for students seeking accommodation. Here are the top three places to consider-
Croydon
Croydon, located in Randwick's vicinity, is a fantastic choice for students. It offers excellent value for accommodation, boasting high safety levels and reliable rail connectivity to the city and surrounding areas. The suburb's charming streetscape creates a pleasant atmosphere for residents, and it provides ample amenities, making it a practical and comfortable living option.
Summer Hill
Summer Hill is a safe and vibrant suburb in Randwick's proximity. It's known for its lively community and easy access to shops and cafes, making it ideal for students looking for a dynamic living experience. With a range of amenities within reach, Summer Hill offers a well-rounded lifestyle for those pursuing their education.
Link2 Student Living Sydney
Situated centrally, Link2 Student Living Sydney is a convenient choice for students. It enjoys proximity to Chinatown, the beach, and cinemas, providing a diverse range of entertainment options. Additionally, this accommodation option includes utilities and cleaning services, simplifying the daily routine for students and enhancing their overall living experience in Randwick.
Universities In And Near Randwick 
The most important section of the guide to Student Accommodation In Randwick is here. Here are the best universities near Randwick that will help you graph down what colleges will be best suited for you.
Kenvale College
Kenvale College, located in Randwick, specializes in hospitality and event management education. Students benefit from hands-on training, industry connections, and a strong focus on practical skills. The college has experienced staff and is situated in the heart of Sydney's vibrant eastern suburbs, offering students access to a dynamic learning environment and opportunities for internships and placements in the thriving hospitality and events industry.
University Of New South Wales (UNSW)
The University of New South Wales (UNSW), located near Randwick in Sydney, is renowned for its excellence in research and education. Specializing in various disciplines, including engineering, business, and medicine, UNSW offers students a world-class learning experience. With a diverse and expert faculty, the university fosters innovation and collaboration. Situated in Kensington, it provides students easy access to the city and stunning Coogee Beach, enhancing both academic and recreational opportunities.
University Of Technology Sydney (UTS)
The University of Technology Sydney (UTS) is a leading institution in Australia, known for its focus on innovation, research, and cutting-edge education. Located in the heart of Sydney, UTS offers a wide range of programs across various disciplines, including technology, engineering, business, and design. Its modern campus, world-class facilities, and strong industry connections provide students with valuable practical experience and opportunities for internships. UTS is renowned for fostering creativity and entrepreneurship among its students, making it a top choice for those seeking a dynamic educational experience in Sydney.
University of Sydney
Situated a short distance from Randwick, the University of Sydney excels in various disciplines, including arts, sciences, and health. Its historic campus and state-of-the-art facilities create an inspiring academic environment. With renowned faculty and research opportunities, students benefit from a rich learning experience in a dynamic city setting.
Cost Of Living In Randwick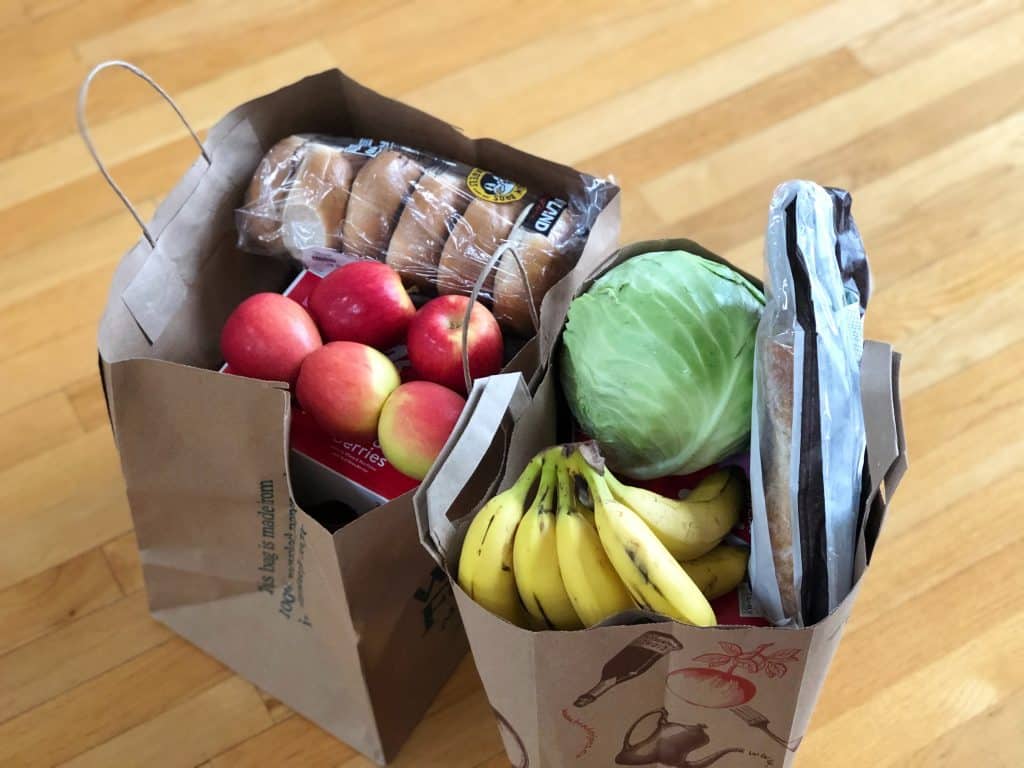 Here is a guide for students to understand and learn what their basic average cost would be, per month, during their stay in Randwick.
| | |
| --- | --- |
| Items | Cost |
| Off-Campus Accommodation | AU$ 816 |
| On Campus Accommodation | AU$ 936 |
| Transportation | AU$ 217 |
| Food | AU$ 900 |
| Utility | AU$ 321 |
| Entertainment | AU$ 100 |
| Groceries | AU$ 80 |
| Clothes | AU$ 209 |
| Total Cost of Living with Off-Campus Accommodation (Per Month) | AU$ 2,643 |
| Total Cost of Living with On-Campus Accommodation (Per Month) | AU$ 2,763 |
Transportation In Randwick 
Transportation in Randwick is well-developed and convenient. The area offers several transportation options to cater to the needs of its residents and visitors-
Bus- The most common mode of transportation, with regular services to universities and colleges. Costs approximately AUD 2.50 to 4.50 per trip.
Train- The nearby Bondi Junction and Kingsford Smith Airport train stations provide convenient access. Fares range from AUD 2.50 to 4.50 per journey.
Bicycle- A student-friendly, eco-friendly choice with bike lanes and shared paths. Initial bike purchase (AUD 200-500) with minimal maintenance costs.
Walking- Many educational institutions are within walking distance, offering a cost-free and healthy commute option.
Carpooling– Students can share rides to split fuel costs, reducing expenses.
Light Rail- The L2 Randwick Line connects students to the city centre, costing around AUD 2.50 to 4.50.
Uber/Taxis- Convenient for late-night travel, with fares varying based on distance.
Randwick's transportation options cater to students' budgets and preferences, ensuring easy access to educational institutions.
Questions To Ask Before Finalising Your Accommodation 
When searching for student housing in Randwick, international students should carefully evaluate their options to ensure a comfortable and suitable living arrangement. Here are ten essential questions to ask before finalizing your accommodation:
What is the total cost of rent, including utilities and any additional fees?
Is the accommodation located conveniently close to my university or college in Randwick?
Are there any restrictions on the length of stay or lease terms?
What security measures are in place to ensure my safety and the safety of my belongings?
Does the accommodation offer a furnished or unfurnished living space?
Are there laundry facilities available on-site or nearby?
Is there reliable internet access, and is it included in the rent?
Are there communal spaces or study areas for socializing and studying?
What is the policy on guests or visitors?
Is there a responsive management team for addressing maintenance and other concerns?
These questions will help students make informed decisions about their student housing in Randwick, ensuring a comfortable and conducive environment for their studies and daily life.
Avoiding Rental Scams/ Fraud 
When seeking student housing in Randwick or any foreign country, international students must be vigilant to avoid scams and fraud. Here's how to protect yourself:
Research Thoroughly- Investigate housing options online and read reviews from previous tenants.
Verify Credentials- Ensure the landlord or agency is legitimate by checking official websites and contact information.
Avoid Prepayments- Don't pay deposits or rent upfront without proper documentation.
Visit in Person- Whenever possible, visit the accommodation before finalizing the deal.
Use Trusted Platforms- Utilize reputable websites or university housing services.
Read Contracts Carefully- Understand the terms and conditions of your lease.
Seek University Assistance- Consult your university's international office for guidance.
Trust Your Instincts- If something feels off, explore other options to protect your financial and personal security.
Conclusion 
Randwick stands as an exemplary destination for students seeking housing. This vibrant city not only offers a plethora of student housing options but also boasts a remarkable blend of beauty and safety. Its welcoming community embraces students from around the world with open arms. With its stunning coastal scenery, top-notch educational institutions, and a strong commitment to student welfare, Randwick provides an enriching and memorable experience. When it comes to Student Housing in Randwick, you can rest assured that you're not just finding a place to stay; you're discovering a home in a city that cares. 
FAQs
What is the average cost of student housing in Randwick?
The average cost of student housing in Randwick varies but typically ranges from AUD 200 to AUD 400 per week, depending on factors like location and amenities.
Are there affordable shared student accommodations available in Randwick?
Yes, you can find affordable shared student accommodations in Randwick that offer cost-effective living arrangements, often with other students.
Is it safe to live in student housing in Randwick?
Yes, Randwick is known for its safety, and student housing options here prioritize security measures to ensure a safe living environment.
Can international students rent student housing in Randwick?
Absolutely! Randwick welcomes international students, and there are various housing options available, making it convenient for students from around the world.
What amenities are typically included in student housing in Randwick?
Student housing in Randwick often includes amenities like Wi-Fi, laundry facilities, furnished rooms, communal areas, and proximity to educational institutions for a comfortable student life.
You can also visit similar pages like;