Introduction
Kingswood is a suburb in western Sydney, Australia, that offers a variety of attractions and amenities for students. It is home to the Western Sydney University campus, which has its own student housing facilities. Kingswood is also close to the Penrith Panthers entertainment complex, which features cable wakeboarding and aqua golf. Kingswood has a rich history and culture, as it was named after the family of Governor Philip Gidley King and hosts the popular Australian alternative rock band Kingswood. In this blog, we will share a complete student housing guide of Kingswood which covers all the essential aspects and information that a student should know about living in Kingswood, Australia.
Student housing in Kingswood is generally safe and affordable, as there are many options to choose from, such as shared or private apartments, dorms, flats, and studios. Kingswood is a great place to live and study for students who want to experience the best of western Sydney.
When To Start Looking For Student Housing In Kingswood?
The best time to start looking for student housing in Kingswood depends on your preferences, budget, and availability of options.
Generally, it is advisable to start your search as early as possible, preferably in October or November of the previous year, to secure a place that meets your needs and expectations. When following your student housing guide, Kingswood, this early search ensures you have ample time to explore various options and consider factors like proximity to your college, budget, and preferred amenities. Keep in mind that the Kingswood student housing market can be competitive, so early planning is your key to finding the ideal accommodation that suits your academic and social needs.
You can use online platforms such as UniAcco to compare different student accommodation options in Kingswood and book them online. Following are the detailed factors such as location, transport, facilities, contract length, and reviews when choosing your student housing in Kingswood.
Factors To Consider While Choosing Accommodation
Choosing the right accommodation is important for your student life in Kingswood. That's why we have prepared this Student Housing Guide, Kingswood for you. It will give you some tips on how to find a place that meets your comfort, convenience, and budget needs. Here are some things to keep in mind while looking for a place to stay:
Location: Choose a location that is close to your university, public transport, shops, and other amenities. You may also want to consider the safety, noise, and atmosphere of the area.
Price: Compare different prices and look for discounts or deals that suit your budget. You may also want to factor in the cost of utilities, internet, parking, and other fees.
Facilities: Check what facilities are available in the accommodation, such as kitchen, laundry, bathroom, air conditioning, heating, etc. You may also want to look for extra amenities like a pool, gym, lounge, or garden.
Reviews: Read the reviews from previous guests and see what they liked or disliked about the accommodation.
Contract: Read the contract carefully and understand the terms and conditions of your stay. You may also want to check the cancellation policy, deposit policy, and payment methods.
Best Accommodations In Kingswood
Explore the top-notch student accommodations in Kingswood that offer a perfect blend of comfort, convenience, and a vibrant campus lifestyle. From modern amenities to proximity to educational institutions, these options cater to all your needs as a student.
Student Village North Ryde
Student Village North Ryde is a fantastic student accommodation in Australia, conveniently located near top universities. Its easy accessibility makes it a popular choice for domestic and international students. With amenities like free WiFi, a kitchenette, a study area, and more, it offers a comfortable and economical stay.
Price: From AU$245 per week
Location: 122 Culloden Rd, Marsfield NSW 2122, Australia
Sydney University Village
Sydney University Village offers modern en-suite rooms with a range of amenities, including free WiFi, a kitchenette, a lounge area, and more. Sydney University Village has special offers like a $100 Amazon voucher for referrals and a $50 cashback when you book through UniAcco.
Price: From AU$361.5 per week
Location: 90 Carillon Ave, Newtown NSW 2042, Australia
UNSW Village
UNSW Village offers comfortable accommodation with amenities for a great stay. Enjoy dual occupancy options and a "No Visa No Pay" policy for peace of mind. UNSW Village provides a range of comfortable and well-equipped accommodation options for students.UNSW Village aims to create a welcoming and conducive environment for your studies and social life while ensuring your comfort and convenience throughout your stay.
Price: From AU$349 per week
Location: University of New South Wales, High St, Kensington NSW 2052, Australia
Western Sydney University Village Bankstown Campus
Living at Western Sydney University Village Bankstown Campus provides easy access to shops, restaurants, and transportation options. It's conveniently located near hospitals and health centres. The rental options vary in terms of duration and pricing to accommodate your specific requirements.
Price: From AU$202.75 per week
Location: Building 14/2 Bullecourt Ave, Milperra NSW 2214, Australia
Western Sydney University Village Campbelltown Campus
This accommodation offers a comfortable and economical stay with amenities such as communal areas, electronic key fob entry, CCTV, and 24/7 dedicated support. Whether you prefer a self-contained studio or a shared apartment, you'll find a suitable space to call home during your academic journey. Each room is furnished with essential amenities, including a study desk, wardrobe, and single bed.
Price: From AU$181.9 per week
Location: 23, Western Sydney University Campbelltown, Brian Smith Dr, Campbelltown NSW 2560, Australia
As part of the Student Housing Guide, Kingswood, we have compiled a table that provides an overview of the additional accommodations, their ratings, weekly prices, and locations, making it easier for you to compare and choose the one that suits your needs.
| | |
| --- | --- |
| Accommodation Name | Price per Week |
| Scape Darling House | AU$455 |
| Scape at the University of Sydney | AU$480 |
| UKO Ashfield Village | AU$470 |
| UKO Marrickville Village | AU$470 |
| UKO Kensington | AU$540 |
| Darlinghurst | AU$450 |
| Potts Point | AU$405 |
| UKO Annandale | AU$580 |
| Link2 Central House | AU$320 |
| Belong Rosebery | AU$905 |
Best Areas To Stay In Kingswood For Students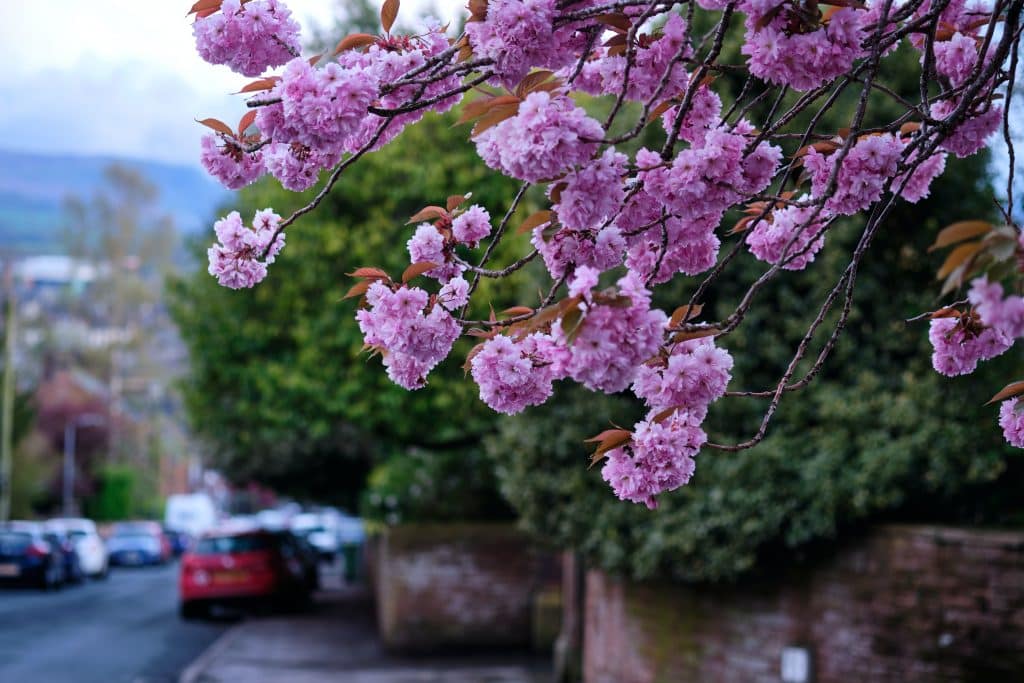 In this section of the Student Housing Guide, Kingswood, we will introduce you to five fantastic areas within Kingswood that are ideal for students due to their proximity to educational institutions and vibrant social scene.
Kingswood Center: Kingswood Centre is the home to Western Sydney University Kingswood campus. Students can easily access campus facilities and enjoy the nearby restaurants, including "Café 1791" and the Kingswood Hotel for a relaxed hangout.
Penrith City: A stone's throw away from Kingswood, Penrith boasts the famous Penrith Panthers Rugby League Club. It offers not only academic opportunities but also exciting entertainment options, including shopping at Westfield Penrith and adventures at the Penrith Whitewater Stadium.
North Werrington: Known for its serene surroundings, North Werrington is perfect for students seeking a tranquil atmosphere. It's near TAFE NSW – Western Sydney Institute, and you can unwind at cafes like "The Fox and the Hound" or explore the scenic Werrington Lakes.
Cambridge Park: Close to the University of Western Sydney Penrith campus, Cambridge Park is an educational hotspot. Students can recharge at "The Shed Café" and explore the lush Green Gables Reserve.
South Penrith: This area offers a mix of convenience and leisure. With easy access to Nepean Hospital and Western Sydney University, it's perfect for medical and healthcare students. "The Coffee Emporium" is a popular spot for studying and socializing.
Cost Of Living In Kingswood
Off-campus accommodation typically costs around AU$705 per month, offering a more affordable option compared to on-campus accommodation, which averages AU$936 monthly. Following is the breakdown of some factors and their costs that students should consider when planning their budget as a student in Kingswood
| | |
| --- | --- |
| Items | Expenses (Per Month) |
| Off-Campus Accommodation | AU$ 705 |
| On-Campus Accommodation | AU$ 936 |
| Transportation | AU$ 160 |
| Food | AU$ 754 |
| Utilities | AU$ 190 |
| Entertainment | AU$ 51 |
| Groceries | AU$ 182 |
| Clothes | AU$ 103 |
| Total Cost of Living with Off-Campus Accommodation | AU$ 1,985 |
| Total Cost of Living with On-Campus Accommodation | AU$ 2,216 |
| Annual Cost Of Living | AU$ 23,820 |
Transportation In Kingswood
Kingswood is a suburb in western Sydney that is well-connected by public transport. Some of the transportation options to commute in Kingswood for students are:
Train: Kingswood has its own train station on the T1 Western Line, which connects to the Sydney CBD and other suburbs. A single trip to Central Station costs around $5.50 with an Opal card.
Bus: There are several bus routes that serve Kingswood, such as 4079, 775, 776, and 780. These buses can take you to nearby places like Penrith, St Marys, Werrington, and Nepean Hospital. A single trip within Kingswood costs around $2.20 with an Opal card.
Light rail: The Parramatta Light Rail is a new transport option that will link Kingswood to Parramatta and Westmead by 2023. The fare is expected to be similar to the bus fare.
Bicycle: Kingswood is a bike-friendly suburb with dedicated bike lanes and paths. You can cycle to nearby places like Penrith, Werrington, and Cambridge Park for free and enjoy the scenery along the way.
Student Life In Kingswood
Living in Kingswood means you can enjoy the facilities and services of the Kingswood campus, which is a hub of student activity. This Student Housing Guide, Kingswood mentions that the campus has a newly renovated plaza with four eateries and a space for live music and events. It also has a library, a gym, a childcare service, and a student centre. Kingswood has a diverse and friendly community of students from different backgrounds and cultures.
Students can join clubs, societies, sports teams, or volunteer groups to meet new people and pursue their interests. They can also explore the local attractions, such as Penrith Panthers Rugby League Club, Penrith Whitewater Stadium, Penrith Regional Gallery, and Werrington Lakes.
Conclusion
Following an ideal Student housing Guide, Kingswood is an important aspect of your choosing a place for your accommodation. A student should carefully research and compare your options before making a decision. You should also consider your budget, preferences, and expectations when choosing your accommodation. To make the most of your student housing experience in Kingswood, you should respect your living environment, communicate with your peers, and seek help if needed.
FAQs
1. What are the types of student housing available in Kingswood?
You can choose from on-campus accommodation at Western Sydney University Village, which offers shared or private apartments, or off-campus accommodation nearby, such as halls of residence, studio apartments, or private flats.
2. How much does student housing cost in Kingswood?
The cost of student housing depends on the type, location, and amenities of the accommodation. On average, it cost around AU$ 705.
3. How can I find student housing in Kingswood?
You can use online platforms like UniAcco, which help you compare and book student accommodation near Western Sydney University – Kingswood.
4. What are the benefits of living in student housing in Kingswood?
Student housing in Kingswood offers proximity to campus, a diverse student community, access to support services, and a comfortable, safe living environment.
5. What are the things to consider when choosing student housing in Kingswood?
When selecting student housing in Kingswood, consider your budget, campus location, room quality, security, and available amenities and services.
Thank you for reading about the " Student Housing Guide Kingswood." If you're interested in exploring more articles on related topics, we recommend checking out the below articles: