Introduction
Bendigo is a dynamic and historic city in Victoria, Australia, that provides students with a fantastic lifestyle and study possibilities. At one of the best universities or TAFE campuses in Bendigo, you may discover a course that interests you, whether your interests lie in the humanities, the social sciences, the humanities, or other subjects. Many foreign students choose to study in Bendigo because of the city's welcoming neighbours, diverse population, cultural offerings, scenic surroundings, and vibrant nightlife. If you want to live and study in Bendigo, you may have questions regarding the accommodation in Bendigo, cost of living, when to start looking for a place to stay, and what to anticipate from student life in Bendigo. To help you make an informed choice and settle in easily to your new home, we'll address all these questions in this Student Housing Guide- Bendigo.
When To Start Looking For Student Housing In Bendigo?
Start looking for housing at least three months before the start of your course. You will have enough time to consider your alternatives, request lodgings, organise your trip plan, and apply for a visa.
When most students are seeking housing and rates are higher, avoid the peak season from January to March. If you begin your search early or later in the year, you can have more selections and better prices.
Plan your arrival, taking into account La Trobe University's academic schedule and referencing the student housing guide Bendigo. The institution provides summer and winter terms in addition to two semesters per year beginning in March and July. To settle comfortably and take part in orientation activities, you might choose to arrive a few weeks before the start of your semester.
UniAcco can assist you with booking accommodations. Near the university campus, it offers a variety of student apartments.
Best Accommodations In Bendigo
UniLodge La Trobe University Bendigo is a student accommodation in Bendigo that offers a private room with a single bed, a study desk and chair, a wardrobe, and windows/curtains. The bathroom is shared with other residents. The room size is 11.0 sqm and the rent is AU$280 per week. The move-in date is 15 September 2023 and the duration is flexible. UniLodge La Trobe University Bendigo is located close to the university campus and has various facilities and amenities for students. It is one of the best accommodations in Bendigo according to UniAcco, a platform that helps students find and book their ideal accommodation.
Best Areas To Stay In Bendigo For Students
Bendigo has something for everyone, whether you're interested in culture, nature, history, or entertainment. The following are some of the top places for students to stay in Bendigo, as outlined in the student housing guide Bendigo:
East Bendigo: This includes a number of alternatives for student housing and is near to La Trobe University. As well as having easy access to cafés, shopping, and public transportation.
Central Bendigo: The centre of the city, with a wealth of amenities and activities. You may visit the historic structures, museums, art galleries, and parks, or you can take part in the exciting events and nightlife.
Heathcote: This location is noted for its scenic beauty and wine country and is located around 50 km south of Bendigo. You may visit the nearby vineyards, markets, and festivals in addition to taking in the peace and serenity of the countryside.
Lake Weeroona: This place is a well-liked destination for recreation and relaxation since it has a lovely lake, parkland, walking trails, and picnic areas. Additionally, you may visit the Golden Dragon Museum and Bendigo Joss House Temple as well as the local cafés, restaurants, and bars.
White Hills: It is a serene neighbourhood next to the Bendigo Creek Trail, the Bendigo Racecourse, and the Bendigo Botanic Gardens. The city core is also easily reachable by automobile or public transportation.
Top Universities In Bendigo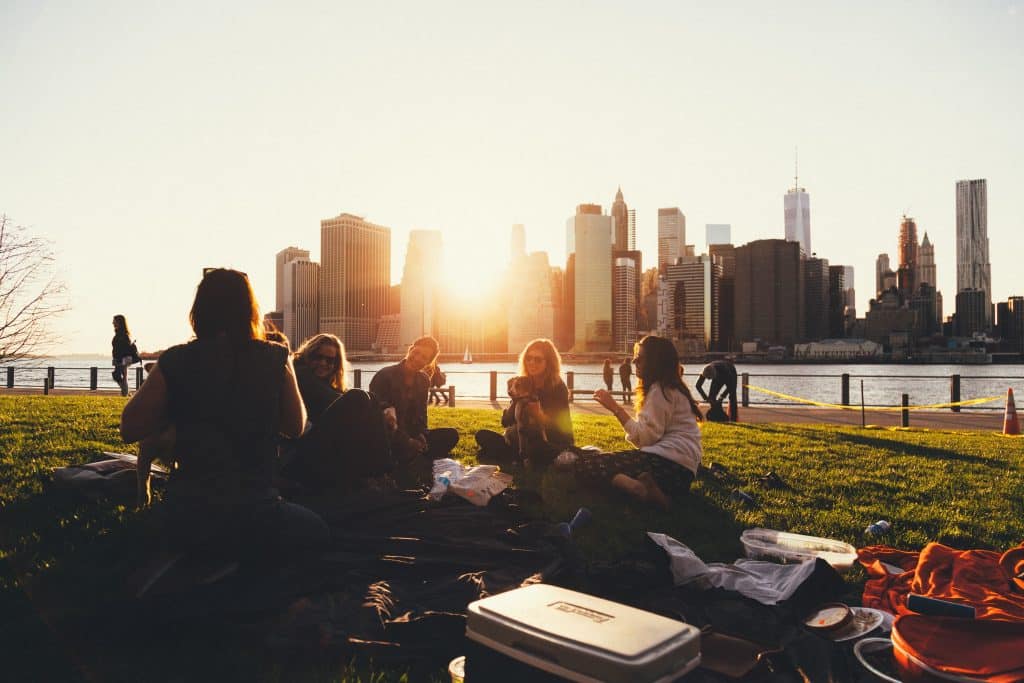 Following are the top 3 universities in Bendigo with their facilities, attractions, speciality, average tuition fees, etc.
La Trobe University
This is the largest and most comprehensive university in Bendigo, offering a wide range of courses in health, engineering, science, teaching, medicine, business and arts. It has a modern campus with state-of-the-art facilities, such as the La Trobe Rural Health School, the Engineering and Technology Building and the La Trobe Art Institute. It also has a vibrant student life, with clubs, societies, sports and events. The average tuition fee for domestic students is $7,950 per year.
Bendigo TAFE
This is a leading provider of vocational education and training in Bendigo, offering courses in areas such as hospitality, tourism, beauty, hairdressing, community services, health, nursing, automotive, engineering, building and construction. It has four campuses across Bendigo, each with modern facilities and equipment. It also has strong industry links and pathways to further study. The average tuition fee for domestic students is $4,000 per year.
Monash Rural Health Bendigo
This is a regional clinical school of Monash University, offering medical education and research opportunities for students and staff. It has a campus located at the Bendigo Health Care Group, where students can gain hands-on experience in various clinical settings. It also has a simulation centre, a library and a student lounge. The average tuition fee for domestic students is $11,155 per year.
This student housing guide Bendigo not only assists with finding suitable accommodations but also offers tips on budgeting and managing your expenses while studying in these top universities.
Cost Of Living In Bendigo
The cost of living for a student in Bendigo, Australia is influenced by a number of variables, including the kind of housing, the area, the lifestyle, and personal preferences. For detailed insights into housing costs and budget planning, students can refer to the student housing guide Bendigo to make informed financial decisions during their studies in Bendigo.
| | |
| --- | --- |
| Items | Expenses (Per Month) |
| Off-Campus Accommodation | AU$ 225 |
| On-Campus Accommodation | AU$ 1,135 |
| Transportation | AU$ 83 |
| Food | AU$ 840 |
| Utilities | AU$ 293 |
| Entertainment | AU$ 64 |
| Groceries | AU$ 60 |
| Clothes | AU$ 102 |
| Total Cost of Living with Off-Campus Accommodation | AU$ 1,667 |
| Total Cost of Living with On-Campus Accommodation | AU$ 2,529 |
| Annual Cost Of Living | AU$ 20,004 |
Transportation In Bendigo
According to the study of Bendigo Advertiser, some of the transportation modes available for students to commute in Bendigo are:
Buses: Bendigo has a network of buses that connect the city centre with the suburbs and nearby towns. Students can get a Regional Student Pass that gives them unlimited travel on buses and V/Line train services within the zones they choose. The pass costs $235 for one term or $940 for a year.
Trains: Bendigo is connected to Melbourne by V/Line trains that run several times a day. Students can also use the Regional Student Pass to travel on these trains within their chosen zones. The fare depends on the distance and time of travel, but a one-way trip from Bendigo to Melbourne costs between $10.40 and $20.80 with a concession myki.
Taxis: Bendigo has several taxi companies that operate in the city and surrounding areas. Students can use taxis for short trips or when public transport is not available. The fare depends on the distance and time of travel, but a typical trip within Bendigo costs around $15.
Following is a table that shows the average fare prices of different transportation modes in Bendigo for students:
| | |
| --- | --- |
| Transportation mode | Average fare price |
| Bus | $235 per term |
| Train | $15.60 per trip |
| Taxi | $15 per trip |
Things To Do In Bendigo
Students can explore many things that will give them a remarkable experience in Bendigo, Australia. Some of the things to do in Bendigo for students, as recommended in the student housing guide Bendigo, include
1. Visit The Bendigo Art Gallery
This is one of Australia's oldest and largest regional art galleries, with a collection of Australian and international artworks, as well as temporary exhibitions and events. The gallery offers free entry for students and is open daily from 10 am to 5 p.m.
2. Explore The Golden Dragon Museum
This museum showcases the culture and history of Chinese Australians in Bendigo and the region, with displays of artefacts, costumes, furniture and artworks. The museum also hosts the annual Bendigo Easter Festival, which features the longest imperial dragon in the world. The museum charges $11 for students and is open daily from 9:30 a.m. to 5 pm.
3. Have Fun At Lake Weeroona And Lake Neangar
These are two popular lakes in Bendigo that offer scenic views, walking trails, picnic areas and playgrounds. Lake Weeroona also has a splash park, a cafe and a paddle boat hire service. Lake Neangar is part of the Canterbury Gardens, which has a skate park, a BMX track and a mini golf course.
4. Learn Pottery At The Bendigo Pottery
This is Australia's oldest working pottery, where you can learn how to make your own clay creations, watch demonstrations, browse the shop and visit the museum. The pottery charges $15 for students to join a clay play session and is open daily from 9 a.m. to 5 p.m.
5. Go Underground At The Central Deborah Gold Mine
This is a former gold mine that offers guided tours of the underground tunnels, where you can learn about the history of gold mining, see the machinery and equipment, and try your hand at panning for gold.The mine charges $32.50 for students to join a tour and is open daily from 9:30am to 4:30pm.
Lifestyle and Nightlife
The Bendigo campus of La Trobe University offers a wide range of student facilities, including a library, sports center, health clinic, childcare centre, bookshop, and bank.
Bendigo provide comprehensive student support services, including academic skills, counseling, disability support, career advice, health and wellbeing, and LGBTIQA+ support.
The campus fosters social connections through numerous clubs, societies, events, and activities, creating a vibrant student community.
Security is ensured with a 24/7 patrol service, emergency phones, and CCTV cameras.
Additionally, Bendigo offers a lively nightlife scene with various entertainment and dining options at places like The Star Bar, The Basement Bar, The Rifle Brigade Hotel, and The Dispensary Enoteca.
Conclusion
Because it has a variety of housing alternatives to fit various demands and price ranges, Bendigo is a fantastic area for students to live and study. Off-campus housing options like apartments and homes, as recommended in the student housing guide Bendigo, provide additional freedom, privacy, and space for students. By staying with a homestay family, who offer hospitality, comfort, and support, students may also get a taste of the local culture. Students may benefit from La Trobe University's resources and assistance, as well as the culture and nightlife of Bendigo.
FAQs
1. What are some options for student housing in Bendigo?
There are various types of student housing in Bendigo, such as apartments, units, villas, terraces, private halls and flatshares.
2. What are the benefits of living in student accommodation in Bendigo?
Living in student accommodation in Bendigo offers convenience, community, support, and a secure environment with features like CCTV cameras, swipe card access, fire alarms, and 24/7 emergency assistance. It provides easy access to public transport, shops, and restaurants, allowing students to socialise and make new friends.
3. What are the requirements for renting student accommodation in Bendigo?
To rent student accommodation in Bendigo, you need to provide proof of identity, enrolment, income, rental history, references, and a security deposit. These documents can include a passport, driver's licence, acceptance letter, bank statements, payslips, scholarship details, references from previous landlords, and a four-week rent bond.
4. What are the rules and regulations for living in student accommodation in Bendigo?
Living in student accommodation in Bendigo involves respecting privacy, cleanliness, maintenance, safety, and timely payment of rent and bills. Guests should avoid disturbances, maintain cleanliness, report issues promptly, and adhere to fire safety procedures. They should also avoid illegal activities and adhere to the terms of their contract.
5. How can I cancel or change my booking for student accommodation in Bendigo?
Bendigo student accommodation policies may vary, so read thoroughly and contact the provider promptly to avoid charges or bond loss if you cancel or change your booking.
Thank you for reading about the "Student Housing Guide Bendigo". If you're interested in exploring more articles on related topics, we recommend checking out the below articles: