Why the UK?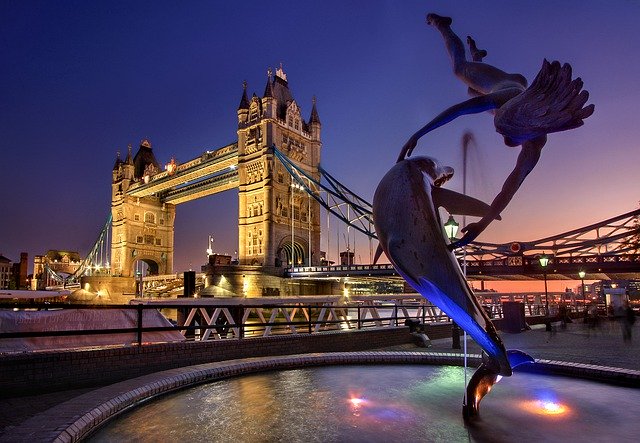 As humans, we always wish the best for ourselves albeit not all of us succeed in this endeavor. We want the best house, the best car, and even the best Instagram caption for our picture. Then why compromise when it comes to attaining the best level of education one can get and requirements for student accommodation in UK?
The UK truly is an education superpower, drawing close to 500,000 students to its universities every year. According to the QS World University Rankings 2020, the UK is home to 4 of the top 10 universities in the world. The UK commands such an impressive influence in the world of education due to its unrelenting efforts in ensuring students are exposed to the ideal learning environment where excellent educational infrastructure and faculty familiar with the latest teaching methodology take the forefront. Apart from this, the UK's diverse culture and rich heritage also add to the prestige of its universities. It's not 'all work and no play in the UK. The UK boasts some of the best and most comprehensive sports programs in the world. The infamous Manchester United Academy has regularly churned out world-class footballers every year. Cricket, rugby, badminton, and tennis also have a knack for producing world-class sports superstars. I know what you're thinking. How is a middle-class family going to afford this? Don't worry. There are many Government and University-funded scholarships available to meritorious students who take care of the cost of tuition, accommodation cost, requirements for student accommodation in UK, and even flight tickets.
What is PBSA, PBSA sector development in the UK, Its benefits and future growth?
Being an aspiring international student, your research must have led you to acronyms like PBSA. PBSA stands for Purpose Built Student Accommodation. It basically means housing built, especially for university students by private developers. These properties usually take two forms:-
Self-contained studio flats with private kitchens but common living space.
Modern forms of residence containing en-suite rooms with shared kitchen, dining and living facilities.
PBSA's have taken the UK by storm. As the UK continues to draw a record-breaking number of students every year, the demand for student accommodation in the UK has risen exponentially. In fact, the number of students seeking further education in the UK has risen ten-fold in the past 10-15 years. The current trend shows that PBSA's are generally preferred by first year and overseas students whereas UK-based second and third-year students still prefer shared houses. PBSA's cater to student's needs far better than other forms requirements for student accommodation in UK like university run-halls of residence and Homes for Multiple Occupation (HMOs). It offers the best bang for your buck.
Most PBSA's come with superfast broadband, 24/7 onsite staff, onsite laundry service, spacious communal halls with TVs, and even outdoor areas that make PBSA's a home run. A hallmark feature of PBSA is that its residents do not have to pay council tax, a fact appreciated by students and their parents alike. This is where PBSA's shine when compared to other forms of student accommodation. Proximity to universities, quality, and affordability are key factors that should be considered by students while zeroing in on a property.
Even though the cost is a significant factor when it comes to selecting where to live, students don't always go for the most affordable property. In fact, 50% of students generally look for a high quality of accommodation. They pay typically around £600-£800 a month for their accommodation. With this high cost, students expect a very high level of service and hence many PBSA's are hiring managers from the hospitality sector to ensure their residents have the most comfortable living experience.
Best universities to study in the UK | UK Student Accommodation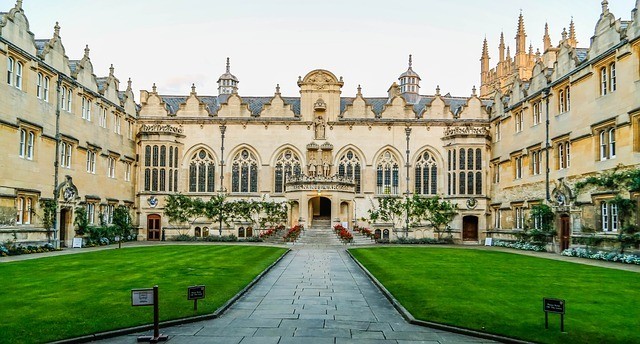 Degrees and qualifications from UK Universities are renowned worlds over for their excellence and high quality. The UK is home to some of the best Universities like Oxford and Cambridge, which have a terrific reputation and a well-connected alumni network. Here is a list of the best universities in the UK
Cambridge is widely acknowledged as a place of the great culture of learning for a student. It has consistently been touted as the best university in the UK. It is a reputed university for its traditional scholarly values and academic excellence. It also ranks among the top universities in the world in terms of research, teaching and international outlook.
The University has created eminent mathematicians, scientists, politicians, lawyers, writers, actors and heads of state.
Oxford University started back in the year 1096 and is the oldest English speaking university in the world. It offers more than 350 different graduate degree programmes. Oxford boasts of some of the most notable alumni with big names like Albert Einstein, Stephen Hawking, Tony Blair, Oscar Wilde, Indira Gandhi among others.
Not only does this university have a stellar reputation, but it also offers a diverse range of social activities, including over 140 student societies and 50 sports clubs. Students have access to some of the world's best professors and lecturers, along with state-of-the-art facilities and support services that are always available to help students reach their full academic potential during their studies.
Imperial College is a prestigious institution in the United Kingdom having its courses centered around science, engineering, medicine, and business. International students can greatly benefit from working with multi-cultural and multi-national teams. This not only shapes up your intellectual prowess but also hones your social skills.
The London School of economics was founded by Beatrice and Sidney Webb in 1895 and funded by the estate of Henry Hunt Hutchinson. Located in Westminster, Central London, this place was formerly known as Clare Market. LSE is free-standing and an independently funded University which awards its degrees.
University Admission Requirements | UK Student Accommodation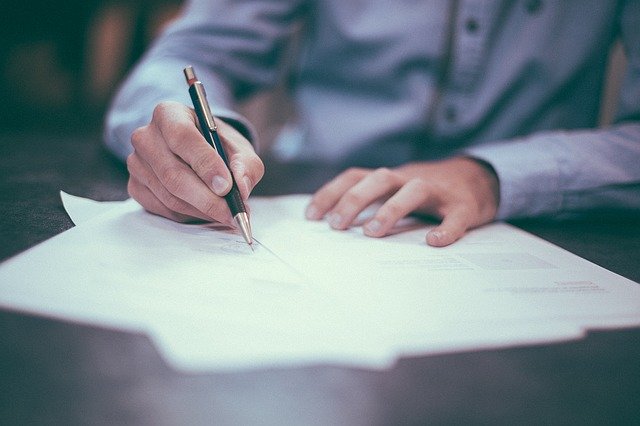 The UK university entry requirements vary depending on the type of course, you're applying for, the academic level, your nationality, and the University you're applying for.
Here are some of the major UK university entry requirements:-
Qualifications and Grades – The very first criteria you need to meet at UK universities are your academic qualifications and grades from the previous education. Since most UK universities are highly competitive, you can expect to be required to have higher grades and highly-regarded qualifications.
Entrance Test – Universities use entrance tests to filter the best candidates from all applicants. These tests test your conceptual understanding of subjects from the course you wish to attend. If you score high chances are you get admitted.
Language Proficiency – If you're not a native of the UK, you will have to prove excellent language proficiency. Most UK Universities make applicants mandatorily take the IELTS exam. Other standardized tests like TOEFL and UCLES are also accepted.
ID Documents – Naturally, as in any other type of application, your university application should contain an ID document. In simple words, every document that, in a way, identifies you can be accepted. Usually, a copy of your personal ID or a passport photo is required for this section.
Visa Requirements | UK Student Accommodation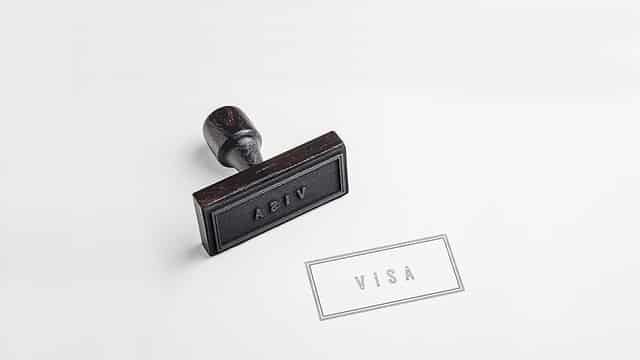 To apply for a Tier-4 Student Visa to study in the UK, one needs to show proof of funds. Every international student studying in the UK needs to show an amount of at least £1,015 per month for nine months at least if the student is studying outside London. The amount increases to £1,265 if the student is staying in London.
Student Loans | UK Student Accommodation
Studying at an internationally renowned University like Oxford is every scholar's ultimate dream. However, for most Indian students applying for Masters or Graduate courses in the UK, finances prove to be a huge stumbling block. Despite there being some 1000+ scholarships, Indian students still fall short of financial resources for studies in the UK.
The cost of studies in the UK is based on the type of course. The cost of academic fees in the UK may range from £13000-£16000 per year. The average UK scholarship for Indian students is around £5430. Another way to obtain funds is by student loans. Here are some of the conditions to obtain a UK student loan:-
Students must be above 16 years of age.
Must be an Indian citizen.
Should have a Confirmation of Acceptance for Studies (CAS) issued by the educational institution in the UK.
Students may only apply for professional courses or technical courses. A course like CIMA might not be accepted by all banks for study loan UK programmes.
A student must have approval/application of Tier-4 Visa or higher Tier-2 for loan application.
Cost of living in the UK | UK Student Accommodation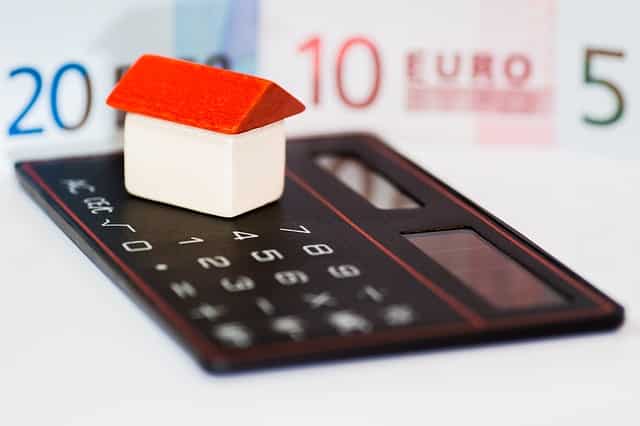 Now we get to the business end of this article – The cost of living in the UK. As an international student, one of the glaring questions is about the cost of living in the UK. Yes, the cost of the course takes precedence, but other ancillary costs should also be considered while selecting a University.
The total cost of living in the UK depends on which part you live in. Let's consider London. The cost of living in London is far greater than in other parts of the UK. This city has consistently been regarded as one of the most expensive cities to live not only in the UK but also in the world, and rightly so because of sky-high real-estate rates and backbreaking taxes.
On average, the weekly budget (including rent) of a single student living in the UK, should be approximately £240.89. You can certainly live off of less than that depending on the flat that you are renting.
Rent forms a major chunk of the budget of a student. Now what constitutes additional costs while living in the UK, are mentioned below:-
Rent – Location plays an important role in determining the cost of the rent. A one-bedroom flat averages at £650 per month if you're in the city and £550 if you're outside of the city. It may be more if your energy costs are included in the rent.
Tax – Specifically Council Tax. This tax is levied on an individual living in the UK. The calculation depends on where you and how many people live with you. Generally, living alone attracts a lower tax. It usually averages about £25 per week. As mentioned earlier, one of the salient features of the PBSA model is that its residents are exempt from paying Council Tax.
Travel Cost – The public transport system in the UK is very well connected, and the quality of the modes of transport is very high. Therefore, residents prefer buying passes instead of owning a vehicle. It makes traveling the city far more efficient. A monthly pass for most services. averages at £55, but students can get some great discounts
Mobile Phone Plan –While in the UK, you will need a local connection to communicate with family, friends and other people. There are many mobile networks offering various plans. Choose the most economical one that serves your needs the best. Average cost comes up to £55 every month
Other Utilities – If these aren't included in the rent then the cost of the gas, electricity, and water per month is about £60 check
Miscellaneous Costs – This includes food, internet, books, toiletries, and other items and services you may need. It is also advisable to have a contingency fund for any unforeseen situations and emergencies.
In conclusion, it doesn't matter if you're admitted to the prestigious University of Oxford or lowly University of Wolverhampton. Life in the UK is unparalleled and guaranteed to broaden your horizons by always keeping you on your toes. In no time, you will imbibe the invigorating spirit of the UK and get ready to devour your next conquest.