Introduction
The job market in the United Kingdom (UK) is noted for its diversity and competition, with a wide range of possibilities available across many industries. Certain positions stand out as particularly demanding in this dynamic world, needing unique skills, qualifications, and expertise. The UK job market has seen considerable changes and challenges in recent years, including the impact of COVID-19. It does, however, continue to adapt and evolve, with new opportunities resulting from technical advancements and shifting global patterns. Finding the most demanding jobs in the UK is critical for both – job seekers and companies.
Understanding which roles are in high demand can help job seekers manage their career choices, allowing them to obtain the required skills and qualifications to fulfil the market's needs. Individuals can raise their employability and chances of finding satisfying and well-paid professions by aligning their abilities with demanding jobs.
This convergence of education with industry requirements improves graduates' overall employability and contributes to the country's economic development. In this blog, we will look at the most difficult professions in the UK, the UK employment market and the significance of recognizing these difficult roles.
What Are The Current Job Trends In The UK?
The current job trends in the United Kingdom demonstrate an increasing need for competent individuals in fields such as technology, healthcare, sustainability, and remote work options. However, there are several other factors which have to be taken into consideration:
As per the data from the Office for National Statistics (ONS) and their report on the UK labour market, the current job trends in the United Kingdom indicate a rising demand for skilled professionals in sectors such as technology, healthcare, sustainability, and remote work opportunities. Digital skills, adaptability, and flexible work arrangements are increasingly valued in response to the changing job market.
The employment rate was predicted to be 75.9% from January to March 2023, with part-time and self-employed individuals driving the rise. However, payrolled employees in April 2023 decreased by 136,000 compared to the previous month, marking the first decline since February 2021.
The unemployment rate for the same period increased by 0.1 percentage points to 3.9%, mainly due to long-term unemployment. Economic inactivity decreased by 0.4 percentage points to 21.0% from January to March 2023, particularly among individuals aged 16 to 24.
Vacancies fell by 55,000 to 1,083,000 between February and April 2023, indicating industry-wide uncertainty.
Average total pay growth was reported at 5.8%, with regular pay growth at 6.7% from January to March 2023. However, in real terms, total pay growth fell by 3.0% and regular pay growth by 2.0% compared to the previous year. Additionally, labour disputes resulted in 556,000 working days lost in March 2023, up from 332,000 in February 2023.
Top 5 Most Demanding Jobs In The UK – 2023
The following is the table of the most demanding jobs in the UK with average salary annually and detailed aspects and skills required for these jobs in the UK in recent years:
| | |
| --- | --- |
| Job Title | Average Salary (per year) |
| Director of Human Resources | £80,000 |
| Project Manager | £50,000 |
| Architects | £40,000 |
| Programmers and Software Developers | £45,000 |
| Graphic Designer | £25,000 |
Director of Human Resources
Human Resources Directors are responsible for creating and implementing HR strategies, managing talent acquisition and retention, supervising employee interactions, and assuring compliance with labour regulations. The demand for HR Directors is driven by the necessity for effective people management and organizational development. Key skills for this role include strong leadership, strategic thinking, outstanding communication, conflict resolution, and a thorough awareness of employment rules and regulations. The average salary for a Human Resources Director in the UK is around £80,000 per year.
Project Manager
Project Managers are in high demand in the UK due to their ability to drive successful project execution. They are responsible for all aspects of a project, including planning, resource management, risk assessment, and stakeholder coordination. Strong organizational and leadership skills, communication and negotiation abilities, risk management experience, and the ability to work under pressure and meet deadlines are essential for this role. The average salary of a Project Manager in the UK is estimated to be £50,000 annually.
Architects
Architects are responsible for designing and supervising the construction of buildings and structures. They work closely with clients, engineers, and construction teams to create functional, safe, and visually appealing designs. Key skills for architects include creativity, technical proficiency in design software and building codes, project management, problem-solving abilities, and good communication skills. The average salary for an Architect in the UK is around £40,000 per year.
Programmers and Software Developers
As the UK's reliance on technology and digital solutions grows, Programmers and Software Developers are in high demand. They create, build, and support software applications and systems. Key skills for this role include programming language expertise, problem-solving abilities, analytical thinking, attention to detail, and the ability to work cooperatively in teams. The average salary for a Software Developer in the UK is approximately £45,000 per year.
Graphic Designer
Graphic Designers are creative professionals responsible for creating visually appealing designs for websites, advertisements, and branding materials. They collaborate with clients and teams, utilizing design software and artistic skills to convey messages effectively. Key skills for graphic designers include creativity, proficiency in design software, understanding design principles, attention to detail, strong communication, time management, and teamwork. The average salary for a Graphic Designer in the UK is around £25,000 per year.
Industry-Specific Demanding Jobs
Let's explore the unique and challenging roles within various industries that require specialised skills and expertise.
IT Sector
The information technology industry is made up of software and hardware companies, as well as Internet or related service providers. According to the UK's Digital Economy Council, the number of posted tech jobs is 42% more than it was before the outbreak, and digital and IT-related jobs represent 13% of all job listings.
IT professionals are hired by businesses to replace and update computer software and hardware. Engineers who work on mobile networks, intranets, and internet installation are in great demand as remote working becomes increasingly common. One of the fastest expanding segments in this industry is computer assistance, which includes jobs such as a computer support expert at a help desk. The app development industry is growing as more businesses utilize apps to improve customer service.
Home and Furnishing Industry
There are several reasons why the home furnishings industry is expanding. With more people working from home than ever before, sales of homeware and soft furnishings have skyrocketed. Home office workers have purchased new office equipment such as desks, shelves, lighting, and storage solutions, and there is an increased interest in home interiors and design.
Because of rising home costs, more people are becoming interested in home repair and DIY projects and these are rising and becoming the most demanding jobs in the UK. According to the Office for National Statistics (ONS), online home improvement and gardening product sales increased by over 50%.
Healthcare
Healthcare professionals are in charge of diagnosing and treating patients as well as advising them. The healthcare sector includes medical workers such as physicians, nurses, dentists, and vital services such as mental health and social care and the pharmaceutical business.
According to the Health Foundation, the health industry will require 488,000 more healthcare employees by 2030, representing a 40% increase. Furthermore, an extra 627,000 social care employees are needed to meet the demands of an ageing population. Health and social care specialists are in high demand in hospitals, medical centres, clinics, and nursing homes.
Skills And Qualifications Required For In-demand Jobs In The UK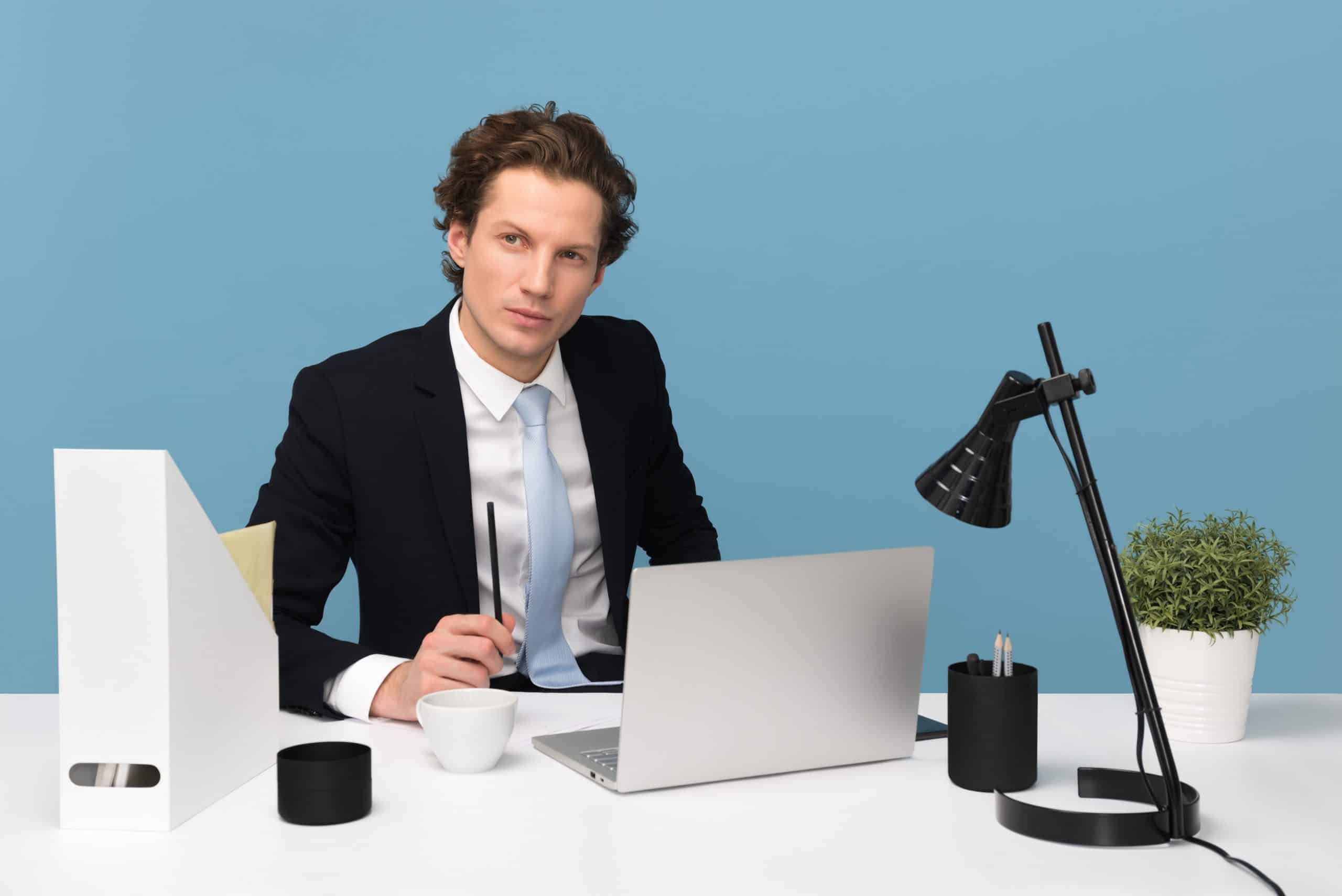 Customer Service: Good customer service abilities are always in demand, but they are especially so right now. Companies of all sizes, from retail to information technology, are searching for people who are patient and good communicators.
Project Management: Good project managers are required in all industries in the UK to guarantee that businesses run effectively and that projects are finished on time and within budget.
Finance and Accounting: Financial abilities are in high demand throughout the United Kingdom. Many of these professions are likely to be available if you have accounting or analyst training and experience with bookkeeping and payroll. T
Sales: Many companies are looking for bright, experienced, and hardworking salespeople. You'll discover plenty of opportunities if you're a superb communicator and don't mind emphasising the benefits of a product or service to sell it to others.
Software and Computing: There is a growing demand for software development talents in the United Kingdom. You have many work opportunities if you have comprehensive knowledge of many programming languages, are detail-oriented, and are adept at meeting deadlines.
5 Helpful Tips For Acquiring In-Demand Skills
To advance your skill set, consider taking online courses, learning at your current job, getting an internship, creating a self-study program, and staying ahead of the curve. Online courses are available at affordable prices, while courses like Udemy and Stanford offer free options.
Reach out to colleagues or supervisors who use the skills you want to acquire and who can offer tips and hands-on training.
Internships are also available for those willing to learn and contribute to a company's business.
Creating a self-study program allows you to access expert-level knowledge and attend conferences or events related to your desired skills.
Staying ahead of the curve and focusing on areas of interest can help you stay motivated and relevant to changing employer demands. With dedication and self-discipline, you can gain key skills that will help you stand out to employers.
Projection Of Job Growth In The UK
In recent years, the UK has been a tremendous job-creation machine, with increases in the private services sector significantly outweighing those in manufacturing.
Manufacturing and portions of the public sector (other than health and education) are being eliminated. But, in the face of more austerity, automation, and worldwide competition, can we expect these good tendencies to continue over the next decade? After analyzing historical trends, we give our forecasts for job growth by industry sector to 2025 in this section. Our focus here is on the United Kingdom as a whole. Over the next three years, total employment in the UK might increase by roughly 3 million.
Education and health care might add over a million jobs by 2025, making them the UK's largest service sectors and the most required jobs.
By 2025, business services might add 1.5 million jobs and overtake distribution, hotels, and restaurants as the second-largest service industry.
Best Companies To Work In The UK – 2023
Because the services industry employs the bulk of the population in the UK (more than 80.2%), it is simple to see why there is a shortage of qualified professionals. These ten firms offer the highest-paying positions in the United Kingdom. The top ten businesses in the United Kingdom that recruit a large number of competent graduates each year are listed below.
Google – Technology Company
ServiceNow – Software Company
Ocado Technology
Bain & Company – Management Consultancy
Arup – Design Company
Mastercard – Financial Services Company
Version 1 – IT Service Management Company
Boston Consulting Group – Management Consultancy
Equinix – Internet Services Company
Salesforce – Software Company
15 Highest Paying In Demand Jobs In The UK – 2023
As per the analysis of Grab Jobs and based on recent trends, several jobs are speculated to be in high demand in the future. These jobs include:
Chief Executives and Senior Officials – £79,835
Information Technology Directors – £73,571
Specialist Medical Practitioners – £68,614
Marketing, Sales and Advertising Directors – £77,695
Headteachers and Principals – £66,686
Public Relations and Communications Directors – £66,510
Health Services and Public Health Managers and Directors – £50,789
IT Business Analysts, Architects and Systems Designers – £50,396
Financial Managers and Directors – £64,193
Functional Managers and Directors – £61,139
Aircraft Pilots and Air Traffic Controllers – £62,778
Senior Police Officers – £59,141
Train and Tram Drivers – £58,868
Barristers and Judges – £53,110
Rail Transport Operatives – £50,561
Every employment necessitates a certain level of knowledge, and the United Kingdom is home to multiple universities that offer a wide selection of degree programs in each of these fields to overseas students. Hope the blog "Most Demanding Jobs In UK" was helpful enough to solve all your queries.
FAQs
What jobs are in high demand in the UK?
Cyber Security Specialists, Health Services and Residential Care, Architects, Graphic Designers, and Project Managers are some of the in high demand in the UK.
Which job is highly paid in the UK?
Chief executive and senior-level roles are perhaps unsurprisingly the highest-paid jobs in the UK.
What is the easiest job to get in the UK?
The Job of FM Customer Co-Ordinator, SEN Behavioural Support Assistant., Customer Service Co-Ordinator, Sports Teacher, and Delivery Driver can be considered the easiest job to get in the UK.
Where in the UK has the most job opportunities?
Milton Keynes, Oxford, York, St Albans, and Norwich are the top five cities for job opportunities, with high average salaries, good business density, and strong employment rate growth in the UK.
What job pays the lowest in the UK?
Cleaners and domestics – £19,792, Playworkers – £20,033, Collector salespersons and credit agents – £20,038, Bar and catering supervisors – £20,245 and Cooks – £20,253 are some of the jobs in the UK.
Thank you for taking the time to read this article. We appreciate your engagement and encourage you to share your thoughts and experiences related to the most demanding jobs in the UK in the comments section below. We encourage you to explore more insightful articles on related topics to expand your knowledge further.