As a kid, Hogwarts was the ultimate school to study in, and we unanimously wished to study in a school or college that was an imposing castle. What better place to study in than the UK if that kid is still in there somewhere. The UK is among the first few countries to be considered migrating in for education purposes. Where the UK is mentioned, London can not be far behind. For years some of the best universities in the country and also the world have been in London.
Shifting to a different country, leaving behind everything we grew up with isn't easy. Selecting the best-suited uni for you is even more complicated, especially in London where good universities are a dime a dozen. We are happy to help, here are some of the best universities in london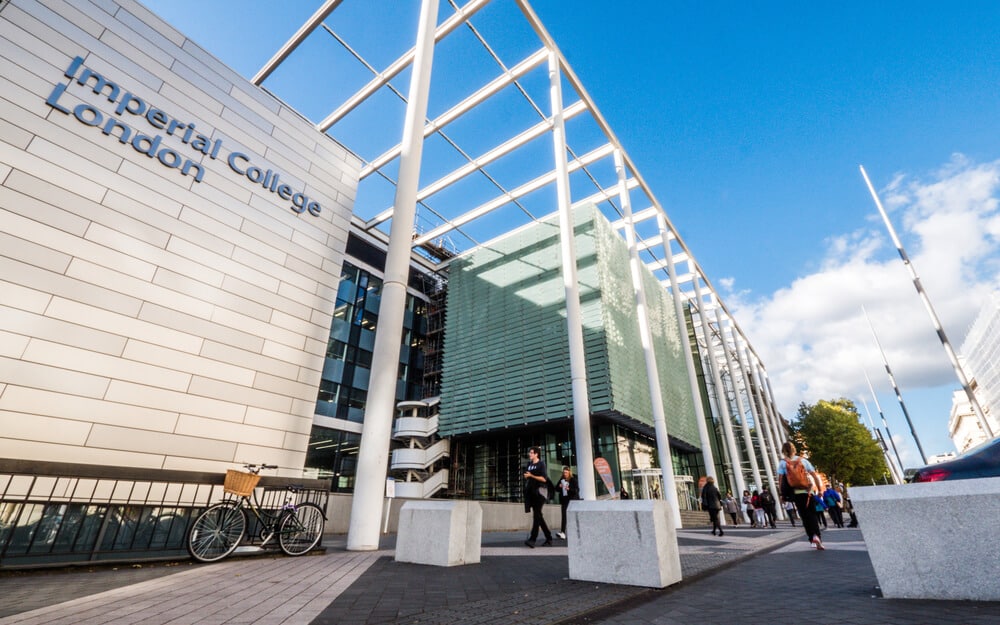 Established in 1851, it is truly a historic monument delivering high-quality education. 56% of its student body is non-UK/EU. It is undeniably one of the best unis in London since it comes in the top 10 of every ranking platform globally and nationally.
Location- South Kensington, London SW7 2AZ, United Kingdom
Rankings:
Times Higher Education- 10th
The Guardian- 7th
QS- 9th
Engineering
Medicine
Business
Natural Sciences
Curricular excellence
Suitability for the course
English Proficiency
Related work experience
Reference
Scholarships- Various scholarships are offered to both UK/EU and international students by both the college and externally.
Accommodation- 1st-year undergrads are guaranteed a spot in the college halls and postgrads have an option to live in either halls or private housing. If you choose not to live in the university provided accommodation, here are a few student accommodation options to choose from The Collective Old Oak London Nest, Fulham Palace Studio London Nest, AXO Islington London Nest, Sunlight Apartments.
Transportation- Prince Consort Road is the nearest bus stop which is a 5-minute walk away, and South Kensington Station is the closest train station an 8-minute walk away.
Nearby Popular Places- The Kensington Palace, Kensington Gardens, Hyde Park, The Albert Memorial, Science Museum, Royal Albert Hall are within comfortable walking distance.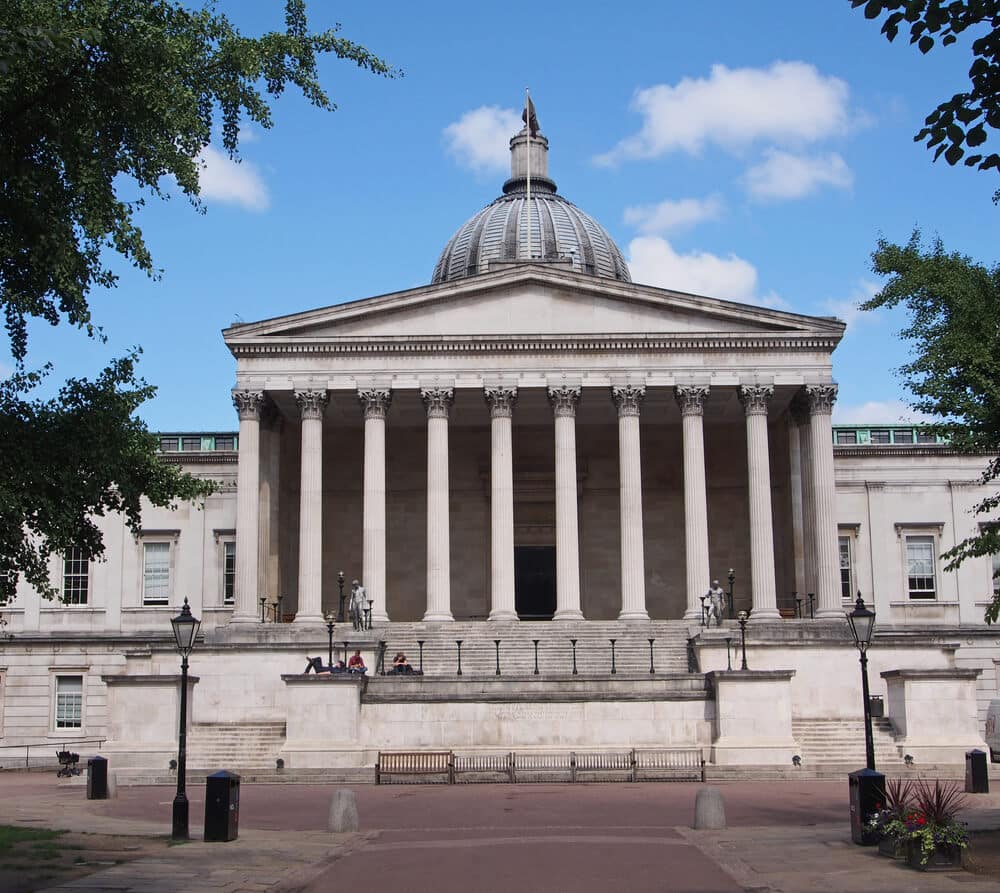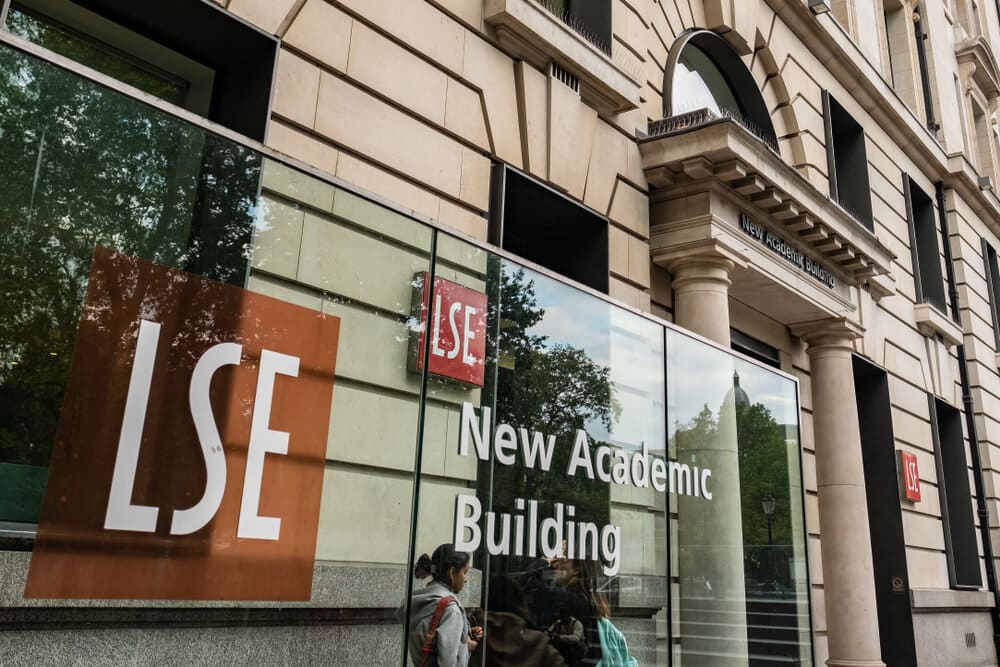 Want to study economics, then where better to study at a school that started with just £20,000 in 1862. The foundation stone of their Houghton main campus was laid by King George V. It has a majority of the international student population, 71% of its total student count. It is one of the best universities in London in regard to the proportion of world-leading research among research submitted by any British non-specialist university. It is amongst the top universities in London for economics.
Location- Houghton St, Holborn, London WC2A 2AE, United Kingdom
Ranking-
THE- 27th
The Guardian- 19th
QS- 44th
70% is the minimum required or above 3.5 out of 4 GPA in the final examination.
English proficiency tests approved by the college.
Additional courses may be required depending on the country you have your previous education from.
Scholarship- Several scholarships are in place to help students with their tuition fees.
Accommodation- The college offers luxury student accommodation London at a fee that depends on whether the rooms are catered or not, whether they are shared or not, how far are they from the campus. The students can choose between student halls, and houses. For students who opt-out of college provided student accommodation London, here are a few options. The Curve London Nest, Francis Gardner Apartments, AXO Camden London Nest and Liberty Plaza London Nest.
Transportation- Temple Station and Holborn Station are both a 7-minute walk away. There are multiple bus stops within a 5-minute walking distance.
Nearby Popular places- Royal Opera House, Sir John Soane's Museum, National Gallery, Trafalgar Square are some of the attractions in London that are within walking distance.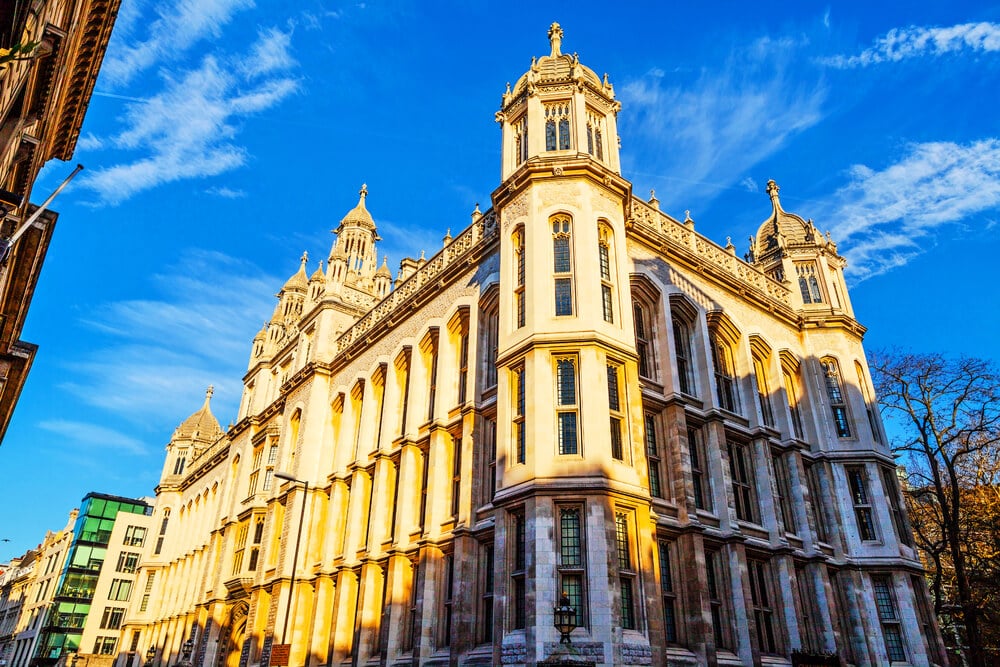 Established in 1862 by King George IV and Arthur Wellesley 1st Duke of Wellington. It is one of the oldest universities in England. The college has five departments including Theological, General Literature, and Science, Applied Sciences, Medical, and Military. It also looks after 300 other societies and groups in a wide range of activities. 44% of its student population are international students.
Location- Strand, London WC2R 2LS, United Kingdom
Ranking-
THE- 36th
The Guardian- 63rd
QS- 33rd
ASSOCIATESHIP OF KING'S COLLEGE
Medicine
Law
Economics & Management/Business Management
Politics Philosophy and Economics.
Official confirmation of your most recent high school grades.
A personal statement.
A reference letter from your school – from an academic member of staff.
Evidence of your English language proficiency (if your first language is not English or if English is not the language of instruction at your school).
Scholarships- Several scholarships are offered by both the uni as well as by private benefactors, that are awarded to both EU students and international students equally.
Accommodation- The college provides accommodation to students at a cost, the students can choose between halls and houses. For those who opt-out of the college supplied student accommodation London, here are some examples of private PBSAs Hawley Crescent London Nest, Mannequin House, Bernard Myers House, The Hub.
Transportation- Temple Station is a two-minute walk away. Savoy Street is the nearest bus stop a 7-minute walk away.
Popular places- Historic Roman Bath, William Edward Forster Statue, Somerset house, Savoy Theatre, Waterloo Bridge are some of the attractions that are within walking distance.
It dates back to the foundation of London Hospital Medical College in 1785. The Mile End is the largest self-contained campus amongst all the best universities in London of the Russell Group. 43% of its student population are international students.
Location- Mile End Rd, Bethnal Green, London E1 4NS, United Kingdom
Ranking-
THE- 110th
QS- 126th
English Language and Literature
Law and Legal Studies
Performing Arts
A-level scores for EU students
Country specific scores for each course
English proficiency
Scholarship- There are a lot of scholarships offered to undergraduates and postgrads from the uni itself if applied on time, they are awarded irrespective of the student's origins.
Accommodation-There is a choice between en-suite and non-en-suite rooms within the uni campuses, they have a total of 2,866-bed spaces to offer to new applicants at the undergraduate and postgraduate level. For the student opting out of uni accommodation, here are a few options: One Penrhyn Road, The Hive, New Orient House, Central Studios Ealing.
Transportation- Stepney Green and Mile End are the two nearest subway stops, which are an 8-minute walk away in either direction. Queen Mary University London stop D and stop E are both a stone throw away.
Popular places- Clement Attlee Statue, Mile End Park, Mile End Leisure Centre, and Stadium, Tower Cemetery Hamlets Park are all a short walk away, and Columbia Road Flower Market, White Chapel Gallery and Dennis Severs' House are all a short ride away.
St Georges, University of London:
It is legally called as St George's Hospital Medical School, informally St George's or SGUL. It had origins in 1733. This London University is the second university in England to give formal training courses for doctors. 21% of its total student population is international students.
Location- Cranmer Terrace, Tooting, London SW17 0RE, United Kingdom
Ranking
THE- 201-250
The Guardian- 26 in medicine
QS- 201-251 in medicine
Medicine
Life Sciences and Medicine
Official college degrees or equivalent with a minimum of 60% as an aggregate for Indian nationals.
A personal statement.
2 Letters of Reference.
An interview might be required.
Scholarship- The St George's Opportunity Fund Grant is our bursary for students who are ordinarily resident of England.
Accommodation- Horton Halls is the uni London student accommodation. It has 332 standard rooms (with a single bed) and 154 premium rooms (with a small double bed).
Transportation- Tooting Broadway Station is the closest subway station an 8-minute walk away. Lambeth Cemetery is the nearest bus stop a 6-minute walk away. A local bus service, running every 20 minutes, serves the halls and drops off right outside the University's main entrance.
Popular places- Wandle Meadow Nature Park, Tooting Market, Tooting Common Lake, Streatham Cemetery are some of the nearest tourist attractions either a short walk or a short ride away.
The Egham campus was founded in 1879 by the Victorian entrepreneur and philanthropist Thomas Holloway. 36% of its total student population are international students. Royal Holloway College was officially opened in 1886 by Queen Victoria as an all-women college. It is one of the best universities in London.
Location- 11 Bedford Square, Bloomsbury, London WC1B 3RF, United Kingdom.
Ranking-
THE- 251-350
The Guardian – 42nd
QS- 291st
Performing Arts
Archaeology
Communication and Media Studies
GCE AS and A-Levels
International Baccalaureate
GCSEs
Scottish Advanced Highers
Interviews
Scholarship- Scholarships and bursaries are awarded to students based on their merits and academic achievements. Scholarships are available for both Home/EU students as well as international students.
Accommodation- Halls are provided for both undergraduates as well as postgrads. There are options to choose from catered and self-catered. For students opting out of uni, accommodation can go for Hox Park Egham.
Transportation- Goodge Train Station and Tottenham Road Court Station are the nearest train stations within walking distance. There are several bus stops in the vicinity.
Popular places The British Museum, Charles Dickens Museum, Russell Square, Cartoon Museum, School of Wandcraft are some of the attractions in the vicinity.