Introduction
Understanding the human mind and behaviour is made easier by studying psychology. When it comes to getting a psychology degree, the country you study in must significantly impact your educational experience and future job options. For this, you have to select the best country to study psychology by taking into account that the country's cultural and societal features might provide a distinct perspective on psychological theories and practices.
In this blog, we will discuss the significance of selecting the best country to study psychology, and you will get an outline of the major criteria to consider. Understanding these characteristics will allow you to make an informed selection and begin a rewarding educational path in the subject of psychology.
Benefits Of Studying Psychology Abroad
Studying psychology abroad offers various advantages for students seeking a thorough educational experience. Students can acquire exposure to other cultures and ideas in just one topic, broadening their understanding of human behaviour in various circumstances.
Students studying psychology abroad have access to renowned programmes and prominent faculty members who contribute unique insights and skills to the discipline. This exposure to various teaching styles and research methodology improves education quality and broadens horizons.
Furthermore, studying psychology overseas provides excellent research and practical experience chances. Students can engage in cross-cultural studies, collaborate with international peers, and participate in global research initiatives. These experiences not only broaden theoretical knowledge but also foster the development of practical abilities that are highly recognized in the sector.
Criteria For Evaluating The Best Countries
A number of important factors should be taken into account when choosing the best country to study psychology.
For beginners, the quality and prestige of psychology education, including program accreditation and faculty expertise, are critical.
Opportunities for research and funding are also significant since they provide vital practical experience and contribute to academic advancement.
Furthermore, job possibilities and post-study work opportunities provide long-term rewards for professional progression. Financial feasibility is ensured through affordability and cost of living issues.
Finally, comprehensive student support services and resources, such as counselling, academic advising, and cultural integration aid, contribute to a well-rounded and effective educational experience.
5 Top Countries To Study Psychology
There are many countries in the world which offer a wide range of options when it comes to studying abroad. We have shortlisted the top five best countries to study psychology, ensuring that you can make an informed decision for your promising future. The countries are:
| | | |
| --- | --- | --- |
| Country | Notable Universities | Popular Psychology Courses |
| United States | Harvard, Stanford, UC Berkeley | Bachelor's in Psychology |
| United Kingdom | Oxford, Cambridge, UCL | Clinical Psychology, Developmental Psychology, and Forensic Psychology |
| Australia | Univ. of Melbourne, Univ. of Sydney | BA in Psychological Science, Master of Clinical Psychology |
| Canada | Univ. of Toronto, Univ. of British Columbia, McGill Univ. | Bachelor's in Psychology, Master's in Psychology, Master in Applied Psychology |
| Germany | Ludwig Maximilian Univ., Heidelberg Univ., Humboldt Univ. | MSc in Psychology (with a focus on research), and Master in Applied Psychology |
1.The United States
The United States is well-known for the breadth of its psychology programmes and research possibilities. Harvard, Stanford, and the University of California, Berkeley, have outstanding psychology programmes. The country places a high value on research, giving students access to cutting-edge facilities and renowned faculty.
As per the survey of leverageedu, Boston, San Francisco, and Chicago are the best US cities for students since they all have famous universities and distinctive academic possibilities. While the typical price in San Francisco is between $2,800 and $6,500 per month, students in Boston may anticipate paying between $1,900 and $4,100 per month in rent. The typical rent in Chicago, meanwhile, ranges from $1,200 to $3,500 per month. Aspiring students looking for a top-notch education and exciting lifestyles find these locations to be desirable destinations since they provide a wide variety of educational opportunities and dynamic academic settings.
2. United Kingdom
The United Kingdom is home to world-class psychology programmes at famous colleges such as the University of Oxford, the University of Cambridge, and the University College London. The country has a strong academic tradition and a research-intensive atmosphere. Students can take advantage of a variety of specialized psychology courses and collaborate with prominent experts in the area.
UK universities offer a diverse range of specializations in Psychology, providing students with various options to explore. Some popular specializations include Applied Psychology, Child Psychology, Clinical Psychology, Developmental Psychology, and Forensic Psychology, among others. Additionally, subject combinations with fields like Criminology, Sociology, Education, and Business are available to further enhance students' knowledge.
Regarding the cost of studying Psychology courses in the UK, tuition fees for Indian students can range from £12,000 to £35,000 depending on the level of study. Doctoral programs can range from £15,000 to £30,000, postgraduate master's programs cost between £10,000 and £25,000, and undergraduate bachelor's programs normally range between £7,000 and £20,000.
3. Australia
Top-ranked universities in Australia, such as The University of Melbourne, The University of Sydney, and The Australian National University, provide excellent psychology degrees. The country is well-known for its excellent educational system and research prospects. Australian universities frequently emphasize practical, hands-on learning experiences and offer extensive support to international students.
In Australia, popular psychology courses include the BA in Psychological Science, providing analytical skills and insight into human behaviour; the Master of Clinical Psychology, preparing students for Psychologist Board accreditation; and the Graduate Diploma of Professional Psychology, an advanced APAC-accredited qualification. Tuition fees vary, with undergraduate costs around $30,000-$36,000 (INR 15-18 lakhs) and postgraduate fees around $33,700-$42,000 (INR 17-22 lakhs). Graduates can pursue diverse career paths, with job profiles like Psychologist, Clinical Psychologist, and Neuropsychologist offering average salaries ranging from AUD 69,604 to AUD 114,724 (INR 36.1 lakhs to INR 59.6 lakhs). These courses open doors to promising careers in various psychology domains in Australia.
4. Canada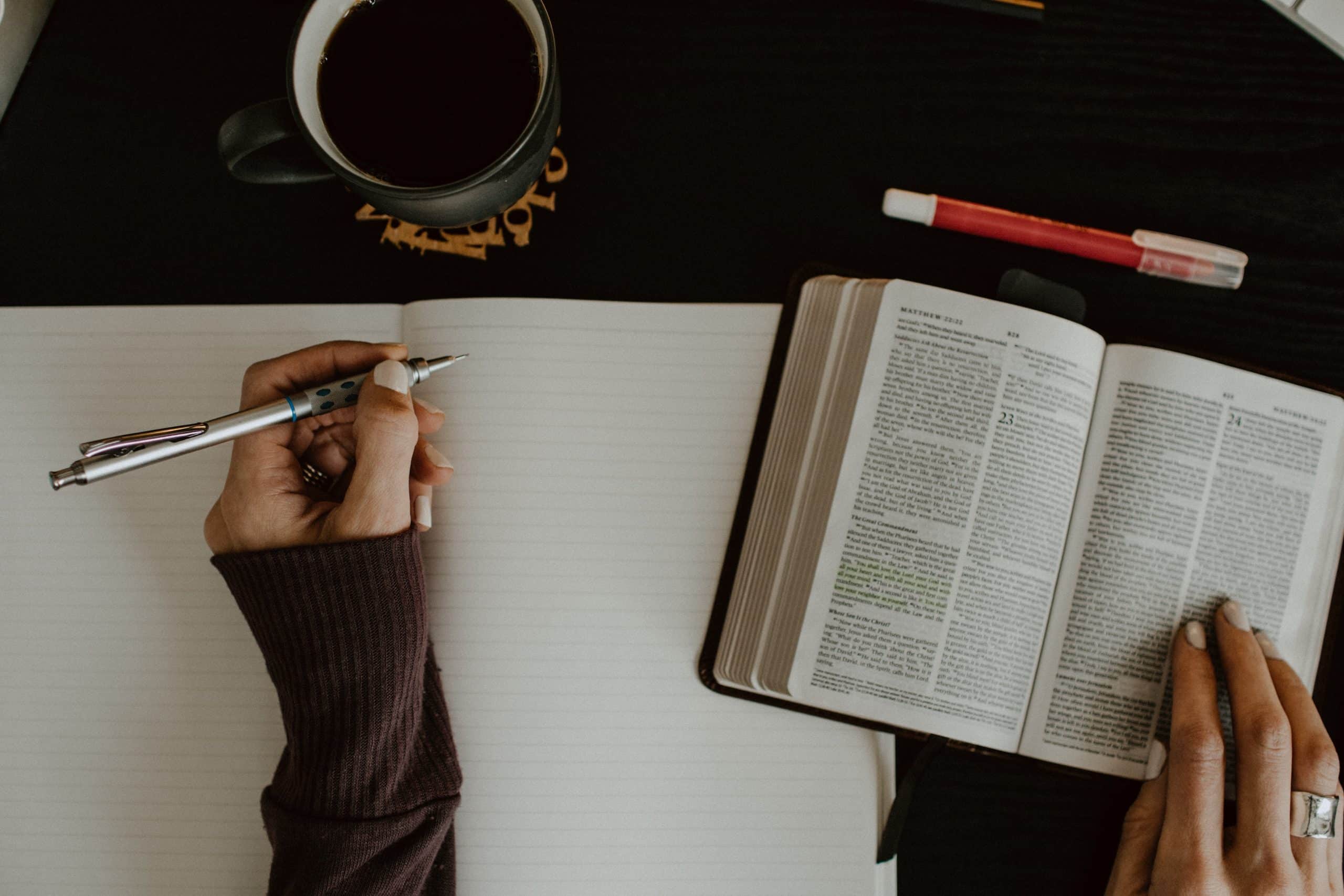 Canada is home to prestigious universities such as the University of Toronto, the University of British Columbia, and McGill University, all of which offer outstanding psychology degrees. The country is well-known for its open and inviting environment for international students. Universities in Canada encourage research and allow students to participate in cutting-edge research initiatives.
In Canada, the demand for psychologists and counsellors has increased, leading to the popularity of Bachelor's level psychology courses. Notable options include a Bachelor of Arts in Psychology at the University of British Columbia and a Bachelor of Science in Psychology (Honours) at the University of Toronto. After graduation, students can pursue various specialized Psychology courses such as Masters in Psychology, MS in Psychology, MSc in Psychology, and Master in Applied Psychology. The average fees for these courses range from 17,000 CAD to 60,000 CAD (INR 9.9 lakhs to INR 35.04 lakhs). These programs offer diverse opportunities to explore the field of Psychology in Canada.
5. Germany
Germany has recognized psychology programmes at prestigious universities such as Ludwig Maximilian University of Munich, Heidelberg University, and Humboldt University of Berlin. The country is well-known for emphasizing scientific research and theoretical underpinnings. Students at German universities have access to cutting-edge research facilities and the opportunity to engage with prominent specialists.
Master in Psychology in Germany is a two-year post-graduate course that offers a comprehensive study of human behaviour and the human mind in various contexts. It includes both mainstream and specialization programs, with fees ranging from 1,000 EUR to 6,000 EUR for international students. The course often includes a 3-6 months work placement as an internship opportunity. Students can pursue specializations such as clinical psychology, psychopathology, and health psychology, with career options like clinical psychologist and neuropsychologist. Graduates from German universities can earn an average salary of 46,299 Euro per year.
Experiences Of Students Who Studied Psychology Abroad
The cost of studying abroad varies substantially based on the individual, the chosen country, and the exact program. However, there are certain common observations that students have made thus far. They achieved, adapted, and faced hurdles, but the entire experience they gained helped them grow as individuals and in their careers.
Achievements
While choosing the best country to study psychology, students are exposed to various perspectives, cultures, and social circumstances, which helps them better comprehend human behaviour. Students learn from renowned worldwide teachers, participate in unique research opportunities, and have access to specialised courses that are not available in their home country.
Challenges
Adjusting to a new language might pose early difficulties in courses, research, and interactions with locals. Cultural adaptation: Adapting to a new cultural and social context can be overwhelming, necessitating open-mindedness and patience on the part of students. Students may be required to alter their study methods and approach to coursework due to differences in educational systems and teaching styles.
One shares their personal journey as a psychology student in Canada. She describes psychology as a multifaceted field encompassing health, behaviour, development, and abnormal psychology. She further said that opportunities in Canada, include working with the government and law enforcement and conducting research on critical issues.She reflects on the challenges and rewards of studying and working in psychology, emphasizing the importance of professionalism and staying updated in the dynamic field. Overall, her experience as a psychology student in Canada has been rewarding and has opened up countless opportunities.
Practical Considerations For Prospective Psychology Students
When considering the best country to study psychology, prospective students should consider numerous practical issues to guarantee a smooth and successful experience. These practical concerns include visa requirements and the application procedure, scholarships and financial aid alternatives, housing and living arrangements, cultural adaptation and support services, best places to study psychology abroad and so on.
Visa Requirements And Application Process
Depending on the country of study, visa requirements and application procedures may differ. It is critical to investigate and comprehend the visa criteria, which include student visa categories, application dates, required papers, and any limits or conditions that may apply. Being well-informed about the visa process ensures a smooth transition to the desired study location.
Scholarships And Financial Aid Options
Scholarships and financial aid are essential for many students in order to afford their education. Researching potential psychology scholarships, grants, and bursaries might provide opportunities to defray tuition, living expenses, and other related fees. Financial planning is vital for a comfortable and long-term educational experience.
Accommodation
Accommodation and living arrangements should be considered while creating a learning environment. Dormitory or student housing alternatives are frequently provided by universities, which may be advantageous for overseas students. Depending on personal preferences and price constraints, private rentals or homestays may also be viable options.
Cultural Adaptation And Support Services
Cultural adaptation and support services are critical for international students. Understanding the local culture, customs, and social conventions might help you adjust to new surroundings. Universities frequently provide support services such as orientation programmes, counselling, language assistance, and student groups, promoting a sense of community while providing advice throughout the academic journey.
Tips For Making The Most Of The Study Abroad Experience
Immerse yourself in the local culture, traditions, and language to extend your perspectives.
Try new activities, make new friends, and visit new locations.
Participate in coursework, research, and internships that are related to your interests.
Visit nearby cities and sites to get a sense of your new surroundings.
Create a global network by connecting with other students, instructors, and residents.
Reflect on your experiences, challenges, and personal growth on a regular basis.
Be adaptive, flexible, and willing to consider new ideas.
The best country to study psychology is determined by a variety of criteria, including program quality, research possibilities, academic traditions, and individual preferences. Countries with prominent institutions, broad curricula, and a strong emphasis on research, such as the United States, United Kingdom, Australia, Canada, and Germany, stand out as ideal possibilities for pursuing a psychology study.
FAQs
Which country is the best country to study psychology?
Because of their prominent institutions, significant research possibilities, and various curricula, the United States, the United Kingdom, and Canada are frequently recognized as some of the best nations for studying psychology.
Which country has the highest demand for psychology?
The need for psychologists varies by nation; however, the United States has a strong demand for psychologists, with possibilities in a variety of subjects and situations.
What is the cheapest country to study psychology?
The cheapest place to study psychology varies; however, nations such as Germany, Sweden, and Norway have low or no tuition costs for international students, making them appealing possibilities for low-cost education.
Should I study psychology in India or abroad?
A variety of variables influence the decision to study psychology in India or overseas. To make an educated selection, it is necessary to conduct research and evaluate the offerings of universities both in India and overseas.
Which is the best country to study psychology for Indian students?
Countries such as the United States, the United Kingdom, Canada, Australia, and New Zealand are apparently the best countries for Indian psychologists because they provide various research fields and the opportunity to study with recognized specialists in the field.
Thank you for taking the time to read the article on the Best country to study psychology. We hope you found the information helpful and informative. If you're interested in exploring more about such content, we encourage you to continue reading similar articles below: