Four nations, England, Scotland, Wales, and Northern Ireland united under one nation, make the United Kingdom. Depending on the selected form of the UK educational program, there are several different entry criteria. A variety of study opportunities are offered by the UK to accommodate foreign students at all stages. What are the requirements for studying in UK? Find everything you should know about studying in the UK in this blog.
Study in UK Requirements
English Language Competency
Your level of comprehension and knowledge in English would be essential for most schools and courses to your admission in a major program such as a degree program.
What exams are required to study in UK? You would need to ensure that you have a strong standard of comprehension of English and you can achieve this by completing one of the following widely accepted English skill tests: TOEFL – Test of English as a Foreign Language, IELTS – International English Language Testing System, and UCLES – Local Exams Syndicate of the University of Cambridge.
If you qualify for a Foreign Year One course and have an English level equivalent to IELTS 4.0-5.0, you may need to request a SELT as part of your student visa application, however, we will be able to consider an additional English exam result if you have an English level equivalent to IELTS 5.5 or higher.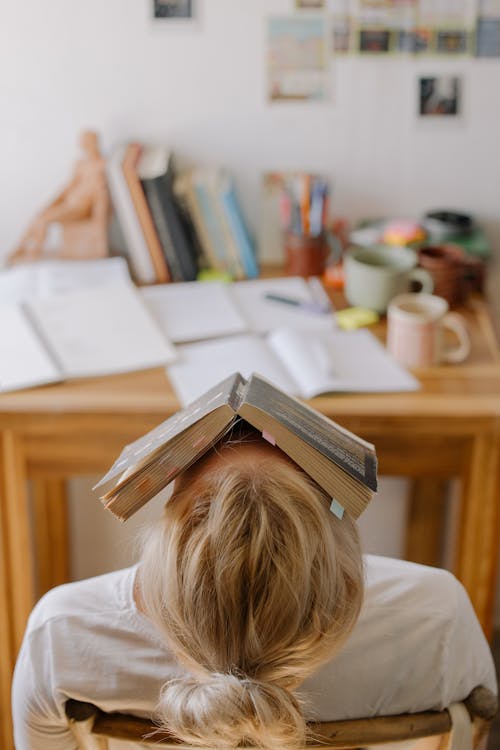 Study in UK Requirements for GCSE Entry
What are the requirements to study in UK for international students? Entry to your GCSE would rely very much on the school you are attending since you usually ought to apply for your GCSE college years for a school (14 to 16 years old). The key criteria of the exam boards in the UK, aside from the school's requirements, are that you have a reasonable standard of English ability since the tests would be conducted in English – see above English study in UK requirements.
A-level Criteria for Entry
It would be somewhat reliant on the school you choose to attend as to what the standards are for learning A-levels there, as with GCSEs. For example, a 6th Form College may expect you to get at least 5 C or higher GCSE pass grades, opposed to an independent school that may require 10 B or higher GCSE pass grades. You will need to remember that A-levels are a much higher level of work, so working at this level would take a very clear knowledge of the English language.
Study in UK Requirements for University Admission
Each UK course sets its own entrance, but they differ greatly. Many UK degree programs enable the recipient to have completed either A-levels and some grades, such as 4 B grades, or BTEC or GNVQ equivalent grades. So, different classes may have different study in UK requirements within a university, and universities as a whole will have similar standards that all students may have to meet. Also, you will still attend university as a foreign student moving to the UK even if you may not have taken A-levels and have not been trained in the UK system, but you may need to contact the coordinator of the program to figure out what qualifications you will need to provide from your home country.
A couple of points to remember here:
The application process is slightly different if you intend to apply to Oxford or Cambridge and different dates apply to your application process, so please email the university directly for specific details.
As the more popular courses can fill up very fast, you are advised to get your application in as early as possible.
Students that have not received satisfactory grades will always have to search for another position and this approach is called clearing.
Tips on Lifestyle
In order to open a bank account, all foreign learners in the UK would require a letter from the institution. During the induction and registration activities, the college will send you this letter. It is critical that all foreign UK students register with a local physician. You can have direct access to the university's wide variety of clubs and societies. Throughout your research time, the college even arranges social activities like tours of the area, ice-skating, ten-pin bowling, and trips to other UK cities.
Tips on Accommodation
Next, you need to consider whether you want to live in housing owned by the university or with a private landlord. You can also be offered a catered or self-catered alternative to select university-operated accommodation. The catered accommodation provides the advantages of cooking your food for you and a degree of clarity over the cost of meals.
The accommodation office at your university will be able to tell you what accommodation they have available if you have an idea of what you want – so that's the place to start.
The available accommodation options will be –
Hostels and restaurants – Short-term lodging. Speak to the foreign support workers or search their website for information.
Rental – Alone or with mates, you can rent or 'share' a house. This can be done personally or through a real estate agent.
On-Campus – To eliminate driving, living can be a perfect choice. Many colleges on campus or nearby have spacious and decorated apartment-style living.
Homestay – You can live with a family in their home via this choice.
Can't make a solid decision? Check out UniAcco. Get trusted and hassle-free accommodation service at your fingertips.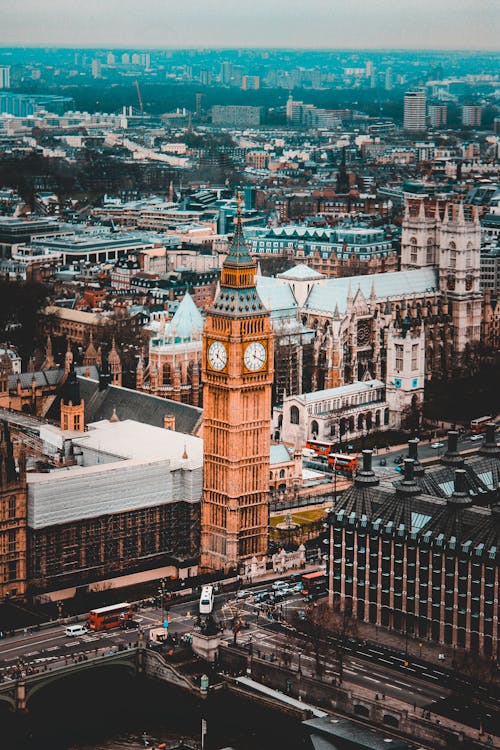 Study in UK Requirements Academics
This differs between stages and research programs. Indian students would need to satisfy a minimum English language prerequisite for each course. In addition, a minimum academic record of 65% and above will also be required for the humanities stream in Class XII, and 70-80% and above for the Science/Commerce stream in Class XII. For students who have obtained under 60%, Foundations and Graduation programs are available. The exact numbers can vary from university to university.
There is also a need to display the following documents:
Certified versions of Class X, XII, and Bachelor's degree brand sheets (if applicable); Two scholarly reference letters from professors who have recently taught you, at least; Two letters of reference from the employer/manager who knows you personally and will comment on your technical skills if you have job experience; Statement of Purpose (SOP); Resume; Photocopied GMAT / IELTS / TOEFL score reports; The portfolio (based on course); Others (certificates/attainments and extracurricular programs at the state and national level).
Is IELTS required to study in UK? Read our blog on Wondering What Is A 'Good' IELTS Score? Here's All You Need To Know! to find out.
Cost of Living in the UK
In contrast to students from the UK or the EU, overseas students in the UK tend to pay a higher tuition charge. Fees start at £ 10,000 for foreign students and go up to £ 38,000 or more for medical degrees. In the United Kingdom, the total cost of learning is about £ 22,200 a year and those who wish to stay in London need to pay even more.
UK student visa requirements: As part of the latest visa conditions, the UK Border Agency (UKBA) allows you to have a budget of at least £1,265 per month if you are a foreign student, in addition to tuition fees. If the campus is outside of London, as requested by the UKBA, you would need a minimum budget of £1,015 per month. On average, to live in or near London, you would need around £ 200 to £ 300 a week. It is just an approximation and based on your lifestyle, place of residence and how much you socialize, the final costs can vary.
International students are also required to have health insurance, scholarships are also offered to students based on merit. Visa and work permits need to be acquired before shifting to the UK.
After you reach the UK, you should keep a note of:
Punctuality: British are usually punctuality stickers, and if you are late for an appointment, a tutorial, or a social event, it would be deemed inappropriate.
Queues: In the UK, queuing is critical. You're going to have to queue at stores, restaurants, banks, and government offices. It is considered ill-mannered to jump a line which can irritate anyone still waiting in a queue.
Driving in the UK: Driving is on the left side of the lane in the United Kingdom. A UK license has to be secured by arranging to undergo a driving exam. You have to hold a full Driver's License or an Overseas Driving License to rent a vehicle in the UK and have been driving for twelve months or longer.
Bank accounts: For international students, getting a UK bank account is relevant. Opening a bank account will take up to 2 weeks. Only when you are in the UK and have enrolled for a full-time survey can you open a bank account.
Travel: London Underground – You can purchase a paper travel pass, use a prepaid 'Oyster card' or pay a cash fare. A single fare would cost you £ 5 with an Oyster card. Most Central London routes need you to purchase tickets before you board. Next to the major bus stops on these lines, ticket machines that offer single fares and regular bus passes are placed.
Also Read –