Ireland is a popular destination for foreign students and provides a high standard of education known worldwide, merging a great experience of higher education with ancient towns, stunning landscapes and rich heritage. Ireland is situated on the western coast of Europe and is a member of the European Union. Currently, it is home to 35,000 foreign students from 160 countries. Here is a guide to study masters in Ireland for Indian students.
The Education System In Ireland
It is surely a profitable choice for study in Ireland for Indian students, as higher education in Irish universities and colleges now leads the world in a variety of areas, such as natural sciences, social sciences and humanities. In terms of academic Irish universities are ranked in the top 1 percent of research institutions in many areas.
In the institutes, you will be granted a special environment and you will find yourself working hand-in-hand with researchers on different academic and industrial ventures.
Why Choose Ireland As Your Study Destination?
Here are some of the reasons why study in Ireland for Indian students as your destination for studying abroad:
Higher education in Ireland for Indian students institutions in many fields are widely known for excellence.
It is currently home to 9 of the top 10 pharmaceutical firms in the world.
Recognized as an international location for a scientific study of high quality.
With a thriving young population of 40% of the population under the age of 25.
A healthy nation to research in with a highly developed democracy and modern economy.
Scholarships from 2000 Euros to 100 per cent open to foreign students.
A wide variety of job prospects in more than 1000 Ireland-based multinational companies.
Great environment to study medicine in Ireland for Indian students
Opportunities For Jobs In Ireland
Ireland is home to some of the largest multinational companies and organisations that offer you an amazing opportunity after the completion of your studies to work on foreign projects. In order to help students gain practical experience in their field of study, many universities often offer internship opportunities.
The Irish Government requires students to apply for a Green Card, also referred to as a work permit so that when pursuing your education, you can make money. There are also various financial aids to assist foreign students to supplement their education, such as study abroad loans and scholarships.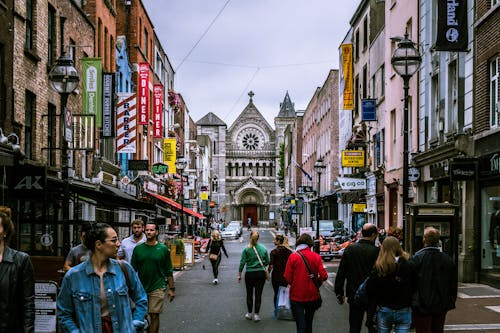 Cost Of Living For International Students In Ireland
The cost of studying in Ireland for Indian students is €7,000 to €12,000 per year for one academic year. This includes rent, utilities, food, books, laundry and medication, but excludes tuition fees, as well as travel passes and social expenses.
Of course, depending on the study venue, type of accommodation and lifestyle you select, your living expenses can vary. Consider any international travel that you are hoping to do throughout the year.
For once-only expenditures, such as buying kitchen products, bedding, a cell phone, etc., you will also need to budget. Some of the general everyday expenses are discussed below-
Public Transportation
When finalising an apartment, the first thing you need to remember is the distance from your college because you will have to think about how you will drive every day to and fro. It is a known fact that public transport in Europe is costly and Ireland is no different. The cost of a monthly bus pass for all students is €105 if you are thinking of taking a bus to college.
It is also not an easy choice to rent or purchase a vehicle as you would have to take care of its repairs, insurance, etc., plus fuel charges on top of that. Because of this, most foreign students tend to travel by bike.
Accommodations
Because many students are going to look for accommodation when the session begins, you need to start searching for a place to live as soon as possible. At least two weeks in advance, you can get to the country and look at housing options around the college. For foreign and out-of-state students, the first few months are messy because if they are late in their search, there is no decent accommodation available.
If you share your apartment with other students or tenants, as it will be split, the rental will be much less individual. In urban areas, the average rent for a two-room apartment is around € 1000-1200 per month, and € 800-900 in suburban areas. You will have to pay power bills and other maintenance costs on top of this. Looking for student accommodation in Ireland? Find the best student accommodations here.
Food
The sad news is that you're going to have to deal with Western food. Indian food and groceries are very pricey overseas, so you're going to have to compromise your favourite food tastes. Plus, it will not be easy to find Indian ingredients as their availability is also scarce.
As restaurants are pricey, you'll have to learn how to cook. And it's not just Indian cuisine, but also Western dishes that will keep your budget under check.
Let us look at all the expenses that you can assume in a month as well as in a year-
| | | |
| --- | --- | --- |
| Cost | Monthly (€) | Annual (€) |
| Rent | €427 | €3,843 |
| Utilities | €28 | €252 |
| Food | €167 | €1,503 |
| Travel | €135 | €1,215 |
| Books & Class materials | €70 | €630 |
| Clothes/Medical | €41 | €369 |
| Mobile | €31 | €279 |
| Social life/Misc | €75 | €675 |
Irish Visa For Study In Ireland For Indian Students
Indian students must apply for a visa before they visit Ireland. Before you can start the process of applying for your visa overseas to study in Ireland for Indian students, students will be required to have approved the offer of a recognised study programme in Ireland and to have obtained a payment letter from a college in Ireland. In order to study in Ireland from India, students from the EU do not require a visa.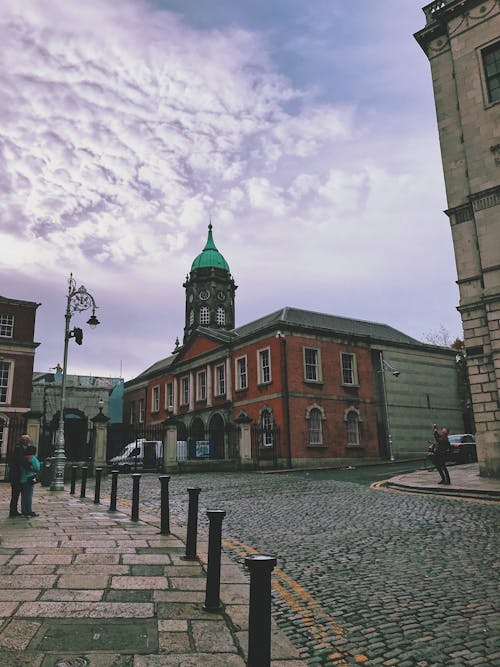 Process Of Visa For Study In Ireland For Indian Students
The Irish Government gives all Indian students the opportunity of studying in the country, but you must first get a student visa as a prerequisite. Your visa can vary according to your age and the sort of study you choose to do in Ireland. Here is a general overview of the forms and criteria of the research visas:
| | | |
| --- | --- | --- |
| S.No | Duration of study | Visa Type |
| 1. | Less than three months | C Study Visa |
| 2. | More than three months | D Study Visa |
The official website of the Irish Government helps you to apply for a Visa application online. You may apply for a visa up to three months before the expected day of your trip. Note that the date to which your application fee is charged is the date to which you apply.
Other requirements to study in Ireland for Indian students are:
Documents Required For Ireland study visa for Indian students
You will normally need to apply for your Study Visa:
An existing passport or other valid documents for travel
Letter of recognition by an Irish organisation accepted
Your passport must be valid for 12 months after your expected arrival date in Ireland as a mandatory requirement.
Colour pictures in passport format
The result of an English exam, such as IELTS
Proof of tuition payment (this may be a legitimate receipt indicating course payments, either a copy of the application by the borrower to the Irish bank of the university or college has been forwarded to an authorised fee payment service or the
Evidence of funds (€7,000) for the length of the course for your living.
Evidence of some gaps in the duration of the study (if any)
You will also be required to provide the biometric data in the application process.
A declaration of your commitment that you will leave Ireland when your visa expires
You require application review sheets and proof of your return home as certified documentation for the 'C' visa
Proof of academic potential to follow the path you have selected
You will also have to appear at the Irish embassy or consulate for a personal interview. You will have to pay 60 euro as a visa fee as an applicant from outside Ireland (do check the latest fee when applying here).
Requirements For English
Any student interested in studying in Ireland must satisfy the minimum requirements for English.
Before entering an Irish University, all students should attend the IELTS exam. But each university has unique entrance criteria, so the students should review their preferred course before applying.
You must show proficiency in the English language in order to secure your Study Visa for Ireland. Usually, this ensures that the checking of your contact and correspondence is carried out safely in English.
The International English Language Testing System (IELTS) was introduced with more than three million assessments over the past year and is the world's most common measure of proficiency in the language of learning, job and migration. More than 10,000 organisations, including public institutions, employers, technical societies and states, accept the findings of IELTS in 140 countries worldwide. In order to qualify for an Irish research visa, the IELTS demands at least a 5.0 band grade.
Planning to move to Ireland? Don't forget to check out this blog.