One of the best remedies to beat the winter blues is unquestionably meeting friends in a warm, cozy pub, and chatting the night away, with a pint of beer or your favorite drink in hand. Birmingham is home to a magnificent array of pubs. From quirky hideaways and classic hangouts to usual boozers and much more. With this in mind, we've rounded up some of our favorite relaxing pubs in Birmingham to help our readers navigate their way through low temperatures and dark nights of the coming months.
Have a look at some of our best pubs in Birmingham below
The Old Joint Stock, Birmingham city center
This Grade II listed building in the city center's one of the most magnificent pubs. What was once a Victorian bank is now a homely pub which serves real ale and delicious British food, all underneath its glass-dome roof. You should surely give a visit to this one.
The Plough, Harborne
Located on Harborne High Street, The Plough is a city pub with a country vibe. With a sun-kissed beer garden, in the summer of course, with freshly made stonebaked pizzas, local ales, and unique decor, The Plough is a fantastic gem on a bustling street.
The Bartons Arms, Aston
This Victorian boozer is an alluring ale haven. With The Bartons Arms being a short walk away from Villa Park, this fascinating pub and Thai kitchen are especially popular with Aston Villa fans, but don't let that put you off even if you're off the blue persuasion. This is going to be one of the best visits.
The Rose Villa Tavern, Jewellery Quarter
One of the most extraordinary pubs in the city, the Rose Villa Tavern associates elegance with sheer randomness. Inside, amongst the Victorian tiles, wooden floors, and a vintage red telephone box, you'll find a range of cask brews, classy cocktails, hearty British pub grub, and a private function room upstairs. This one surely ticks all the boxes.
Bacchus Bar, Birmingham city center
Trust us when we say you are not going to find another pub in Birmingham like Bacchus Bar. Nicholson's who were famous for their pubs in extraordinary buildings and well-known locations run this hidden, basement gem in a Victorian arcade. The historical theme of the pub is something very eye-catching and not to be missed.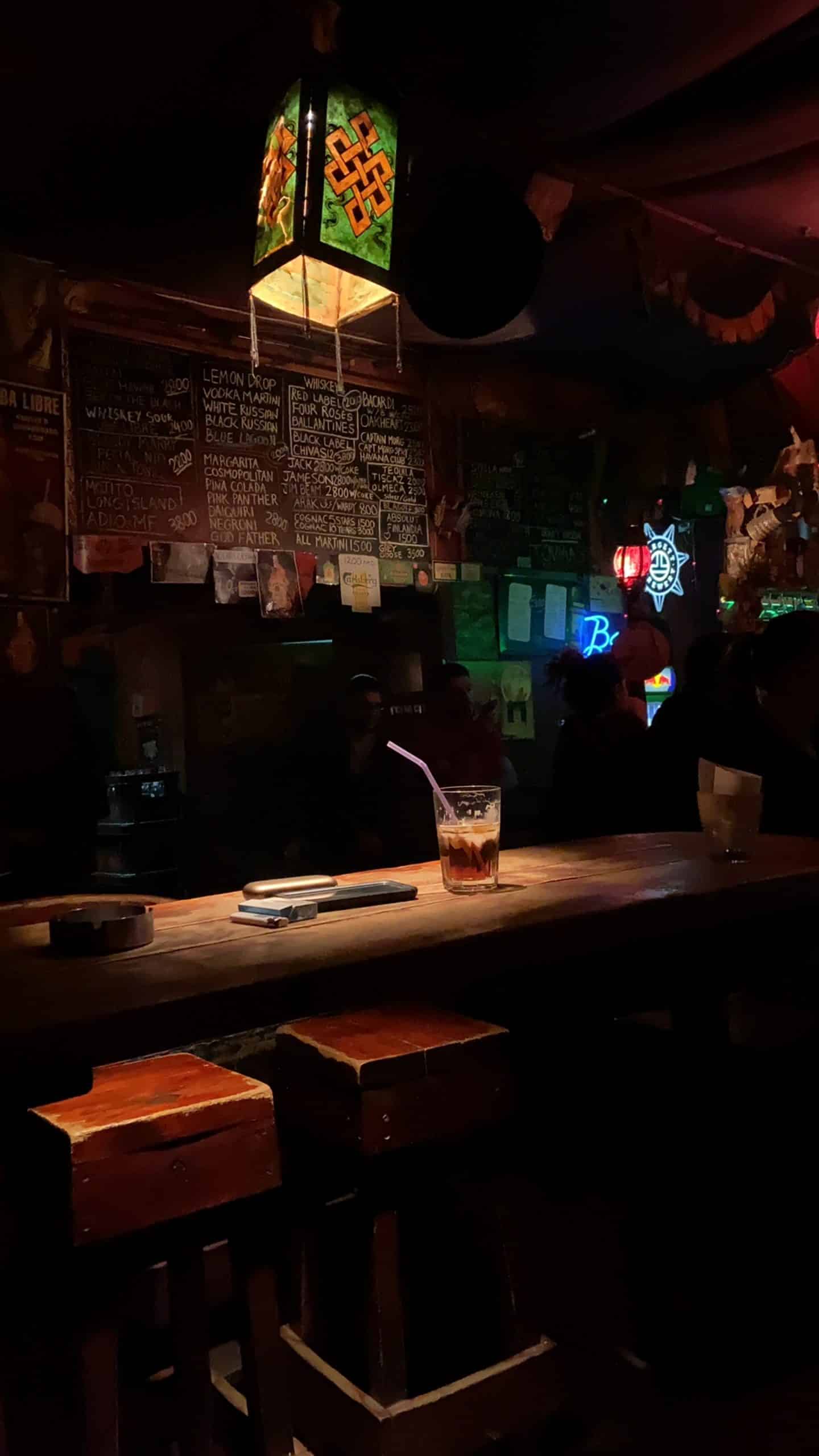 Three Tuns, Sutton Coldfield
Dating back to the 16th century, this vintage British boozer is the oldest in Sutton Coldfield and has greeted guests like Shakespeare and Cromwell throughout its remarkable history. With cottage-like beams, cask ales and some of the best food served in town, the Three Tuns is a place you will keep coming back to.
The Fighting Cocks, Moseley
Standing proud on a corner of Moseley's High Street is a Victorian clock tower and the home of The Fighting Cocks pub. With a routinely changing reel of brews, relaxing furniture, and a real homely feel, this Moseley pub is one of the most famed in the city.
Post Office Vaults, Birmingham city center
A fun fact, what probably is the smallest pub in the city center proudly offers the largest range of bottled beers to its visitors in Birmingham, actually not just in Birmingham it is also one of the largest ranges in the country. The Post Office Vaults is a bottled beer basement bar nestled between two retail outlets on New Street, they even let you bring your own food in and provide plates and cutlery.
The Wellington, Birmingham city center
Known as 'The Welly' to locals, this is one of the most magnificent pubs in the city. Based in the central location of Bennett's Hill, The Wellington makes perfect sense whether you're on a pub crawl or simply in the city center. No boasting here, just a solid selection of drinks, incorporating a range of more than 150 whiskies.
Hare & Hounds, Kings Heath
Kings Heath's Hare & Hounds is one of the most beloved pubs in the city, thanks to its variety of dishes and drinks offered. The Grade II listed Victorian hangout houses a diverse calendar across two live music rooms and serves a range of cask ales, bottled beer, and wines in its two bars downstairs. You can also get a chance to look at the kitchen takeovers with local chefs.
The White Swan, Edgbaston
With a handsome selection of drinks and the best in comfort food, The White Swan in Edgbaston is a country retreat in the city. Slightly off the beaten track, this pub offers cozy surroundings, a log fire, and modern decor.
Prince of Wales, Moseley
Thanks to its classical feel, cocktail lounge, and heated beer garden, there really is something for everyone at the Prince of Wales. Once you're in the beer garden you'll also notice wine and cigar sheds, including food from local food vendors, further complementing the offerings of this deceivingly big pub in the heart of Moseley.
Jekyll & Hyde, Jewellery Quarter
This dual personality pub is a jewel in the Jewellery Quarter and famous for its gin selection and Alice in Wonderland theme. One of the best pubs in Birmingham is split into two parts, with the Jekyll section serving more than 80 varieties of gin, and Hyde famous for its food and range of drinks. Absolutely one of the quirkier hangouts in Birmingham, the Jekyll & Hyde is excellent for those looking for something a little more eclectic.