What Is A Master Of Public Health?
Are you enthusiastic about enhancing community well-being and averting diseases? Enroll in a Masters in public health in the USA programme to emerge as a frontrunner in this ever-evolving sphere. Develop proficiencies in tackling communal concerns, fostering inter-sector collaboration, and enlightening the populace. Armed with an MPH degree, you'll be equipped to scrutinize data, mould policies, oversee public health perils, and conduct impactful health investigations.
The MPH curriculum moulds scholars into adept public health professionals who operate within governmental bodies, nonprofit organizations, or industries. They engage with communities, execute and assess public health initiatives, and/or aid in boosting public familiarity with optimal healthcare protocols.
Reasons To Study Masters In Public Health In The USA
The realm of public health focuses on enhancing well-being by empowering individuals to manage illnesses and disabilities. The United States stands out as a nation that places significant emphasis on its healthcare sector, consistently striving to create a positive impact on the lives of countless individuals globally.
The Master's in Public Health program in the USA ranks among the most sought-after programs offered by some of the nation's top universities. Public health courses in the USA provide a platform for learning, professional growth, and contributing to the betterment of global community health.
A Master's in Public Health (MPH) degree in the USA typically spans one to two years and offers a range of specializations, including microbial diseases, epidemiology, and health policies. According to reports, approximately 3.3% of international students opt for MPH programs in the USA or pursue public health degrees from US universities. The annual application count for admission into MPH programs in the USA hovers around 17,000.
Tuition costs per year vary between approximately $11,000 to $57,000, equivalent to roughly INR 8,14,438 to INR 42,20,269. Prospective students are required to hold a Bachelor's degree and complete GRE examinations before applying. Graduates of public health programs reportedly earn an estimated annual salary of around $90,000, approximately INR 66,63,582.
Top Universities For Master's In Public Health In The USA
In the USA, MPH programs blend research, practical experience, and faculty collaboration to provide students with a hands-on grasp of the field. Attending esteemed US universities ensures exposure to a demanding learning atmosphere guided by proficient educators. While numerous American universities offer an MPH to international students, this overview spotlights the leading institutions.
Top Universities In USA For MPH
Type of Course & Tenure
Tuition Fee (USD)
University Ranking
Harvard University
MPH- 45 credits;
MPH- 65 credits
$69,300
World Ranking- 2
University of Chicago
MS in Public Health Sciences for Clinical Professionals over 2 years
$82,485
QS World Ranking- 10
University of Pennsylvania (UPenn)
Global Health or Environmental Health with tenure of 2 years
$65,156
World Ranking- 14
Yale University
Chronic Disease Epidemiology, Microbial Diseases or Health Policy among other options, spread over 2 years
$50,261
QS World Ranking- 18
Columbia University
MPH for 2 years
$43,476
Global- 22
Cornell University
MPH in Infectious Disease Epidemiology, Food Systems & Health and other options for 2 years
$81,776
QS World Ranking- 20
University of Michigan – Ann Arbor
MPH in Hospital & Molecular Epidemiology, Global Health Epidemiology and other options over 2 years
$76,700
QS World Ranking- 33
Johns Hopkins University
MPH- 11 months
$79,260
World Ranking- 12
University of California, Berkeley (UC Berkeley)
MPH- 2 years
$22,900
Global- 4
University of California, Los Angeles (UCLA)
MPH in Biostatistics, Community Health Sciences or Epidemiology with tenure of 2 years
$64,750
Global- 14
Harward University- Harvard University provides an MPH program through its Harvard Chan School. The adaptable Master of Public Health degree offers a variety of concentrations, tailoring the curriculum to ensure a solid foundation in public health's core disciplines. Moreover, it offers specialized tracks to align with personal aspirations and boost expertise in specific subjects.
University of Chicago- At the University of Chicago, public health courses are primarily administered by the Biological Sciences Department's Department of Public Health Sciences. Aligned with the extensive scope of Master's in Public Health programs in the USA, UC aims to cultivate expertise in diverse public health domains, encompassing biostatistics, epidemiology, health policy and management, as well as environmental health sciences.
University of Pennsylvania- The Master's program in Public Health at the University of Pennsylvania, USA, draws upon interdisciplinary resources to equip future leaders and innovators in advancing population health on local, national, and global scales. The program provides ample customization options, catering to individual student preferences and necessities. Students can choose between full-time or part-time study tracks, enjoying considerable flexibility.
Yale University- Yale University stands as another prominent institution for MPH studies in the USA, imparting education and training to students across diverse academic backgrounds who aspire to contribute to public welfare. This two-year MPH program spans four semesters, encompassing a summer internship. The curriculum tailors its emphasis on different functional aspects of public health in accordance with your individual interests.
Cornell University- Cornell University extends a comprehensive MPH program in the USA for international students, cultivating them into adept public health leaders. The program focuses on training individuals to safeguard the well-being of people, animals, and the environment. Guided by a team of experts from various domains and global practitioners, the Cornell MPH program strives to enhance public health on a global scale.
Eligibility Criteria For MPH In The USA
To pursue a Master's in Public Health program in the USA, students need to exhibit strong academic records alongside competitive standardized test scores. The following are the approximate prerequisites for gaining admission to the leading MPH programs in the USA:
Completion of a 3-year bachelor's degree from an accredited institution.
Attainment of a 3.0 GPA on a 4.0 scale, which translates to around 83-86% at the undergraduate level.
Successful completion of a minimum one-year course in subjects like calculus, algebra, general, or human biology (specific requirements vary based on the chosen specialization and university).
Submission of a GRE test score, the specific score requirement differing across universities.
Provision of evidence showcasing English proficiency.
Documents Needed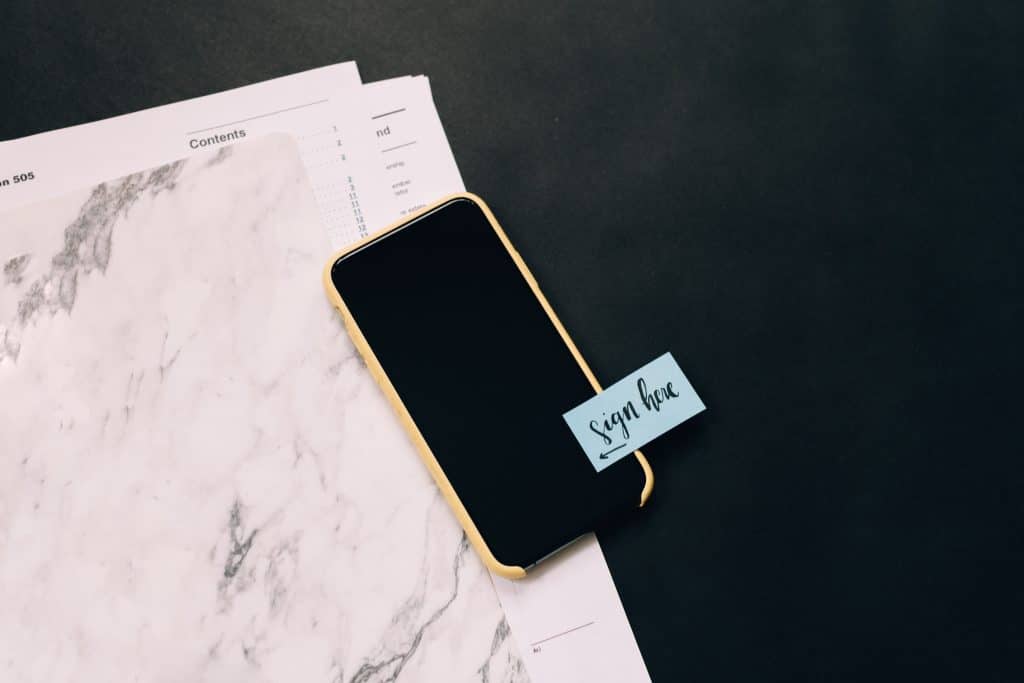 The standard documents usually needed for admission to a Master's in Public Health program in the USA are outlined below:
Official transcripts reflect the completion of a bachelor's degree and any prior education from different institutions.
Non-English transcripts translated into English by an accredited agency.
A comprehensive evaluation of foreign transcripts, credit by credit, conducted by an authority approved by the university.
Two to five letters of recommendation.
An updated resume.
Statement of Purpose (SOP), essay, or supplementary materials articulating the motivations behind pursuing a Master's in Public Health in the USA.
Demonstrated work experience spanning 2 to 5 years.
Course Details And Highlights For MPH In The USA
The Master's in Public Health (MPH) program is a segment of educational courses focused on healthcare management. Its objective is to provide diverse training and perspectives to address prevailing health challenges effectively.
The Council on Education in Public Health (CEPH) oversees the curriculum, which encompasses various specializations, including
Epidemiology
Biostatistics
Creative Approaches to Public Health Problem-Solving
Social and Behavioral Influences on Health
Management Sciences
Development and Implementation of Public Health Policies
Biological Sciences
Environmental Health
Cost of Masters In Public Health In The USA
Studying for a Master's in Public Health in the USA involves various costs that can be categorized into three key areas.
Pre-arrival Expenses- Prior to arriving in the USA, students need to consider application fees, standardized test fees (e.g., IELTS), and document translation costs. These can total around $300 to $800.
Tuition Fees- On average, tuition fees for an MPH program in the USA range from $11,000 to $57,000 per year. The total program cost could vary significantly depending on the duration and institution.
Living Expenses- Living expenses include accommodation, food, transportation, and personal costs. A rough estimate of these expenses is around $15,000 to $25,000 per year, varying based on location and lifestyle choices.
In sum, the overall expense for an international student pursuing an MPH in the USA, considering pre-arrival, tuition, and living costs, could amount to approximately $30,000 to $80,000 per year.
Scholarships Available
Following are some of the scholarships for Masters in Public Health in the USA-
Advancing Public Health Excellence (APEX) Scholarships- Benefit Received: $10,000 USD
Participants in the MPH degree program at the University of Walden have the opportunity to qualify for a scholarship by submitting letters of recommendation and a brief essay detailing their contributions to improving the well-being of others, whether through mentoring, community initiatives, or other means.
Public Health Practice Scholarships (effective Fall 2023)- Benefit Received: Covers 3 CU tuition, or approximately 13,962 USD
Each year, the University of Pennsylvania grants a maximum of 10 scholarships for Public Health Practice to incoming students. These students should have a minimum of two years of pertinent work experience before enrolling and should not already hold an advanced degree (Master's or Doctoral).
FulBright Foreign Student Program- Benefit Received: Approximately 8,000 competitive, merit-based grants annually in different academic disciplines and fields of study.
Extends a chance for exceptional students to engage in studying, teaching, and research. Facilitates the exchange of ideas and collaborative efforts to address global challenges collectively.
Jobs Opportunities After MPH
A master's degree in public health (MPH) can open up various career opportunities in both private and government sectors. Some of the jobs after MPH are:
Epidemiologist
Scope: Epidemiologists investigate patterns and causes of diseases and injuries in populations. They design and conduct studies, analyze data, and use their findings to develop strategies for disease prevention and control. They work in public health agencies, research institutions, and healthcare organizations.
Salary: The median annual wage for epidemiologists in the USA is around $74,000, but experienced professionals can earn over $100,000.
Health Policy Analyst
Scope: Health policy analysts analyze healthcare policies, regulations, and systems. They assess the impact of policy changes, propose reforms, and contribute to the development of effective healthcare strategies. They work in government agencies, think tanks, advocacy organizations, and consulting firms.
Salary: The median salary for health policy analysts is approximately $70,000, with variations based on experience and the specific employer.
Health Educator
Scope: Health educators develop and implement programs to educate communities and individuals about healthy behaviours, disease prevention, and wellness. They create educational materials, conduct workshops, and collaborate with community leaders to promote better health practices.
Salary: The median annual wage for health educators is around $46,000, but with experience and specialization, salaries can go up to $70,000 or more.
Conclusion
Pursuing a Master's in Public Health in the USA offers a gateway to a rewarding career that addresses pressing global health challenges. With diverse specializations, extensive resources, and opportunities for impactful research, an MPH equips you to lead and innovate in improving public health outcomes, making a lasting difference.
FAQs
1. What are the admission requirements for an MPH in the USA?
Generally, you would require a successful completion of a minimum one-year course in subjects like calculus, algebra, general, or human biology.
2. How much does it cost to pursue a Master's in Public Health in the USA?
Tuition fees vary, but the annual cost can range from $11,000 to $80,000+. Additionally, consider pre-arrival expenses and living costs.
3. How long does it typically take to complete an MPH in the USA?
The Masters in Public Health program in the USA takes up to 2 years to complete with 40 to 50 hours of coursework and six to twelve months of internships.
4. Are scholarships available for international students studying MPH in the USA?
Yes, many US universities offer scholarships and financial aid for international MPH students. Check with specific institutions for details.
5. What jobs one can get after completing an MPH in the USA?
Graduates can pursue careers as Epidemologist, Healthcare Consultants, Clinical Research Coordinators, Public Health Analysts and many more.
You can also visit similar pages like: