In many academic disciplines, Australian universities are highly respected around the world and attract students. For those studying natural sciences, such as biology, zoology, and chemistry, as well as mathematics, engineering, social sciences, and medical fields, Australia remains a particularly common option. Overall, about a quarter of enrolments are made by foreign students, and at some universities, they represent almost half of the student body. With classes and campus life taking on a truly global perspective, this allows for a diverse experience. Here's everything you should know about pursuing masters in Australia.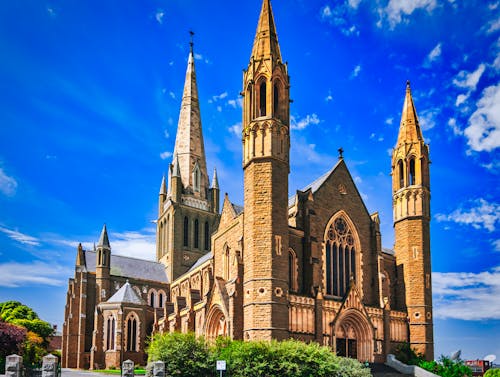 Higher Education in Australia
The prestigious school of eight, a kind of version of the US Ivy League or UK Russell Group, comprising the Australian National University (ANU), the University of Melbourne, the University of Sydney, the University of Queensland, the University of New South Wales, Monash University, the University of Western Australia and the University of Adelaide, is especially popular around the world.
Australia is home to 43 universities in all, the majority of which are public and only two are private. Most Australian universities are self-accrediting entities that work under either state or territorial legislation. How long is a masters degree in Australia? Three levels are offered: bachelor's degrees (three to five years), masters in Australia degrees (one or two years), and doctoral degrees (three to four years). Australian universities typically offer outstanding facilities and plenty of programs for students to engage in.
In Australia, there are also more than 1,100 accredited vocational and technical higher education institutions. Technical and further education (TAFE) and vocational education and training (VET) are offered here (VET). Here you can study short courses, I to IV certificates, diplomas, and specialized business training diplomas designed to prepare you for a particular work.
In Australia, as in many countries, the pursuit of an internship alongside research is encouraged. Completion of work experience can be a prerequisite for certain classes, such as education, nursing, engineering, IT, accounting, and communication. Internships can be fairly competitive, so get your apps in early to make sure you get a good spot.
Post-Graduation Courses
You will have the opportunity as a foreign masters in Australia student to experience the aspects that make Australia one of the most desirable tourist destinations in the world and take advantage of the unique educational opportunities provided by its universities.
Here are some of the most persuasive arguments for choosing this year's masters in Australia:
World-class reputation: Eight Australian universities are among the top 150 in the world, representing the academic excellence of the region.
World outlook: More than 440,000 students abroad should not be wrong-Australian institutions must do something good!
Fantastic climate and quality of life: Australia celebrates its reputation as one of the best and most prosperous countries in the world, along with enviable year-round sunshine.
Australia's oceans and beaches: They may be recognized as a surfer's paradise for unique research opportunities, but they also provide unprecedented potential for environmental science research.
Internationally accepted programs – masters in Australia degrees, modeled on the British degree scheme, are respected around the world.
How to Apply for Masters in Australia?
Each institution of higher education is unique in the offered programs, entry criteria, cost, and lifestyle. Do your research thoroughly, and then apply by following the details given on the official website to each of your chosen universities. You will also need to include proof of proficiency in the English language in addition to submitting your academic record, as well as completing any fixed exams or interviews.
How long does a masters degree take in Australia? The beginning of the academic year in Australia in February, although the start of studies may also be likely in July, at the beginning of the second semester. Before a course begins, you can usually apply between three and 18 months, but the sooner the better.
For a masters in Australia degree, other application criteria can include:
References-These should include statements, as needed, from your undergraduate tutors and/or skilled employers.
A personal statement-A personal statement will not be required in all courses. As part of your request, a Masters of Research may ask for one. You may also be asked by a graduate-entry professional program to explain your interest in a course and its connection to your career objectives.
Who doesn't need a visa to visit Australia to study?
If you are a citizen of Australia, a citizen of New Zealand, or have the right to live permanently in New Zealand or Australia, you would usually not require an Australian student visa.
What kind of visa do you require for a Master's degree in Australia?
You may need to apply for a student visa (subclass 500) to study in Australia for a postgraduate program. For the duration of your program, this will allow you to live and study in Australia. During this duration, you will also be able to re-enter the country many times, perfect if you are eager to get home for a white Christmas!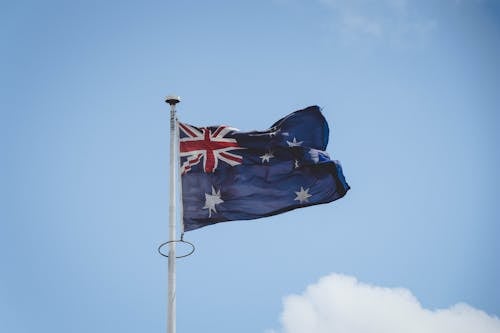 Application Process
You would need to be approved for a masters in Australia degree course and obtain proof of enrolment before you can apply for the visa (CoE). It would be a standardized document released after the payment of a deposit for tuition fees by the university.
You can start your application once you have your CoE form, using the website of the Australian Department of Immigration and Border Control to apply for a student visa online (subclass 500).
Visa Process
In order to study in Australia, you may need a visa. Australian student visas can be requested through the Department of Home Affairs online. You would need to show that you are a true student, of good character, fluent in English, in good health, and that when you study in Australia, you have enough money to support yourself. Find out more about your visa application here.
You will need to provide evidence supporting this. This ought to include:
Information on your passport
Proof that you are meeting financial criteria
Proof of your Student Health Cover Overseas
Certified versions of your transcripts for academics
An AUD 560 application fee (USD 435) would also need to be charged. The approval time for your visa will vary, but within four weeks, it should usually be issued to you.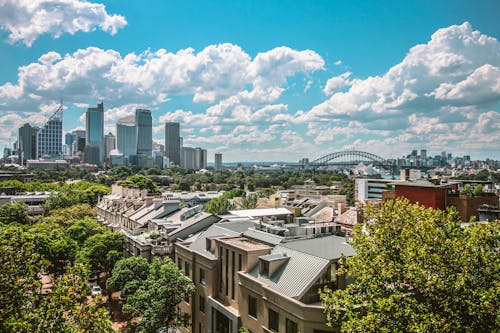 Tuition Costs, Living Costs, and Funding
How much does it cost to do masters in Australia? Depending on the university, study level, and subject, the cost of studying in Australia varies significantly. Programs are usually at the upper end of the spectrum in areas such as engineering and medicine. You can expect masters in Australia to cost about AU$20,000-37,000 per year (~US$15,000-26,800) as a rough guideline, and doctoral degrees in the AU$14,000-37,000 (~US$10,140-26,800) area.
Depending on where you're based and the type of lifestyle you engage in, living costs will differ. In order to assist with budgeting, most Australian universities have guidance for incoming students.
In order to cover living expenses, the Department of Home Affairs needs foreign students to have at least AU$20,290 (~US$14,700) per year, with additional funds required if accompanied by a partner and/or children. Many student visas allow you to work during term time and full time during holidays for up to 40 hours per fortnight, so it might be possible to offset your finances with a part-time job, but this should not be relied upon.
The Government of Australia is interested in encouraging foreign students to study in Australia, providing a variety of scholarships, grants, and other financial assistance. The Australia Awards and the International Postgraduate Research Scholarships (IPRS) program are major government-funded schemes. Many other organizations and individual universities also provide scholarships to foreign students, and the government website Analysis in Australia offers a searchable database.
Is it worth doing masters in Australia?
When you have a permanent residence, you have the complete freedom to remain in Australia.
So let's take an instance of how you lose your job at a certain point in your life, however, you can remain in the country searching for another job and, in the meantime, live on the basis of your savings or part-time jobs elsewhere.
However, most occupations in the US are dependent on an H1B visa, which is issued with an organization's approval, so if you miss a job, you will have to quit the country or keep searching for another employer to supply you with an H1B visa, which is a very complicated scenario. This makes Australia the dream place for masters.