Introduction
Are you ready to experience the magic of the Hampton Court Flower Show 2023? Every year, the magnificent Hampton Court Palace grounds in the UK are transformed into a paradise of breathtaking gardens and mesmerizing floral displays. If you've got a green thumb or simply a fascinating love for nature and all things green, delve into this extraordinary event, where nature's beauty takes centre stage. Immerse yourself in a world where flowers dance, colours sing, and the air is filled with the sweet fragrance of summer. Find out everything you need to know about this splendid show, and try not to miss out on it if you're especially looking for some unique memories to create along the way!
What Is The Hampton Court Flower Show 2023 About?
The Hampton Court Flower Show, now known as the RHS Hampton Court Palace Garden Festival, is an eagerly anticipated event that showcases magnificent gardens and stunning flowers. Taking place from 4th to 9th July 2023, this festival fills the grounds of Hampton Court Palace, UK, with the delightful fragrance of summer. Whether you are a passionate gardener, a plant enthusiast, or simply someone who appreciates the beauty of flowers, this renowned show offers a captivating experience within the historical surroundings of Hampton Court Palace.
As the UK's largest gardening charity, the Royal Horticultural Society (RHS), founded in 1804, plays a pivotal role in enriching people's lives through plants and creating a greener and more beautiful environment. With over 600,000 members, the RHS shares its extensive horticultural knowledge and expertise through various mediums, including its website and publications.
The festival reflects the RHS's vision by providing inspirational gardens and shows, conducting scientific research and offering advisory services, maintaining an extensive library collection, and implementing comprehensive education and community programmes.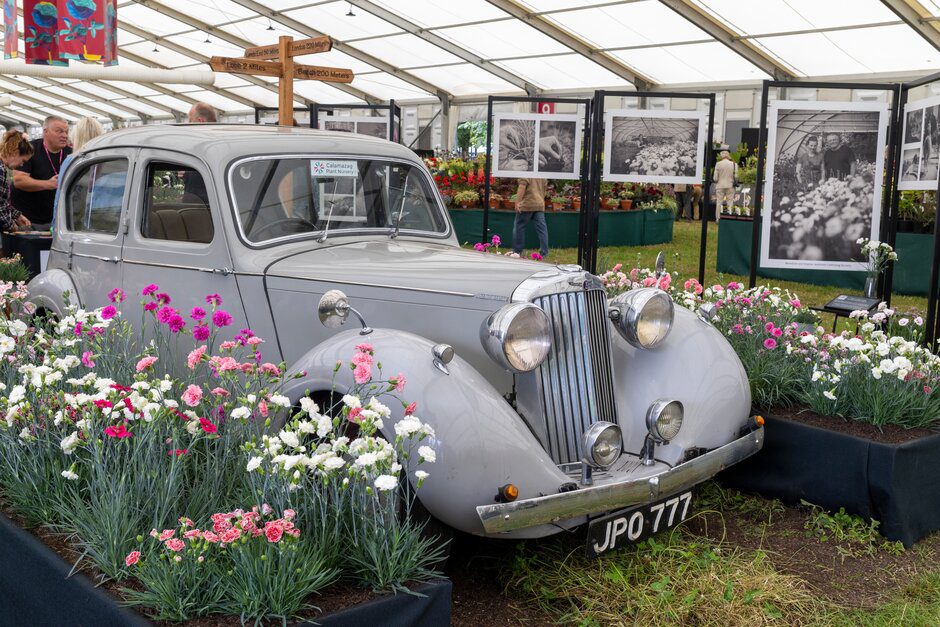 What To Expect At Hampton Court Flower Show 2023?
The Hampton Court Flower Show offers a diverse range of exhibits and displays centred around horticulture. While the Show Gardens are undoubtedly the main attraction, visitors should also make sure to explore the Floral Marquee. This marquee presents an extensive selection of flowers, plants, and garden accessories, making it a must-visit area.
For those planning to attend the festival, it's essential to gather all the necessary information. This includes details about ticketing, specific dates, and the notable Show Gardens that should be on your radar. To learn more about the event, you can visit the RHS website.
Dates And Location
The RHS Hampton Court Flower Show 2023 dates are scheduled to take place from the 4th to the 9th of July, 2023. The festival will be held on the beautiful grounds of Hampton Court Palace, located at East Molesey, Surrey, KT8 9AU.
Opening Times:
Tuesday 4th July & Wednesday 5th July (RHS members only): 10 AM – 6.30 PM
Thursday 6th July to Saturday 8th July: 10 AM – 6.30 PM
Sunday 9th July: 10 AM – 5.30 PM
Tickets for the event can be purchased at www.rhs.org.uk/hamptoncourt.
Theme And Key Attractions Of The 2023 Edition
The edition of the RHS Hampton Court Palace Garden Show 2023 is set to be a truly memorable experience as it celebrates its 30th anniversary. This special event combines contemporary elements with the rich history of its setting, creating a unique and captivating atmosphere. Find the key attractions to this event this year below –
Horticultural Delights: The festival attracts a diverse range of attendees, from passionate gardeners to horticultural professionals. It provides an opportunity to explore the latest trends, gain inspiration, and discover new plant varieties. Visitors can engage directly with experts, seek valuable advice, and participate in educational activities, making it an invaluable resource for gardeners at all levels of expertise.
Enchanting Gardens: The festival offers a chance to immerse oneself in a world of enchanting gardens. Visitors can leisurely stroll through the beautifully designed landscapes, admiring the vibrant displays and creative arrangements. Each garden tells a unique story, showcasing innovative design ideas and showcasing the beauty of nature.
Delightful Food and Drink: Indulge in delicious food and drink options available throughout the festival. From mouth-watering dishes to refreshing beverages, there is something to satisfy every palate. The culinary offerings cater to diverse tastes and provide a delightful culinary experience amidst the floral splendour.
Vibrant Atmosphere: The festival exudes a vibrant and joyful ambience that captivates visitors from the moment they arrive. Live music performances fill the air, adding to the festive atmosphere. Entertainment options abound, ensuring there is never a dull moment. The combination of beautiful gardens, delectable food, and live entertainment creates a truly immersive experience.
Family-Friendly Activities: The festival caters to families with dedicated areas designed to engage and entertain children. These spaces provide interactive and educational experiences, allowing young ones to discover the wonders of nature and gardening. From hands-on activities to educational workshops, there is something for children of all ages to enjoy.
Special Exhibits, Displays, And Competitions
Type
RHS and BBC Morning Live Budget-Friendly Garden
Designer(s)
Show Gardens
America's Wild
Inspired Earth Design
Explore Charleston — Welcome To Charleston
Sadie May Stowell
Hurtigruten: The Relationship Garden
Max Parker-Smith
Korea LH Garden
Danbee Kim
Plastic Fantastic
Hana Leonard
The Cancer Research UK Legacy Garden
Paul Hervey-Brookes
The Oregon Garden
Sadie May Stowell
The Traditional Townhouse Garden
Lucy Taylor
Feature Gardens
RHS Iconic Horticultural Hero Garden
Carol Klein
RHS Resilient Garden
Tom Massey
RHS Wildlife Garden
Jo Thompson
RHS-BBC Morning Living Budget-Friendly Garden
Mark Lane
Get Started Gardens
Nurturing Nature in the City
Caroline Clayton and Peter Clayton
The Inghams Working With Nature Garden
Butler and Parker
The Landform Mental Wealth Garden
Nicola Hale
The Lunar Garden
Queenie Chan
The Wildlife Trusts: Renters' Retreat
Zoe Claymore
Other Highlights
Floral Marquee
Showcasing UK's top rose growers
Plant Zone
Exhibiting a variety of plants
Renter's Retreat garden
Transforming small spaces into havens
RHS and BBC Morning Live Budget Friendly Garden
Cost-effective gardening ideas
Carol Klein's Garden
Inspiring plant propagation
The Giving Garden by The Beardy Gardener
Celebrating the act of giving
Prepare to be amazed at the RHS Hampton Court Palace Garden Festival 2023! Explore captivating exhibits, displays, and exciting competitions that will leave you inspired. Listed below are the highlights:
Featured Gardens And Exhibits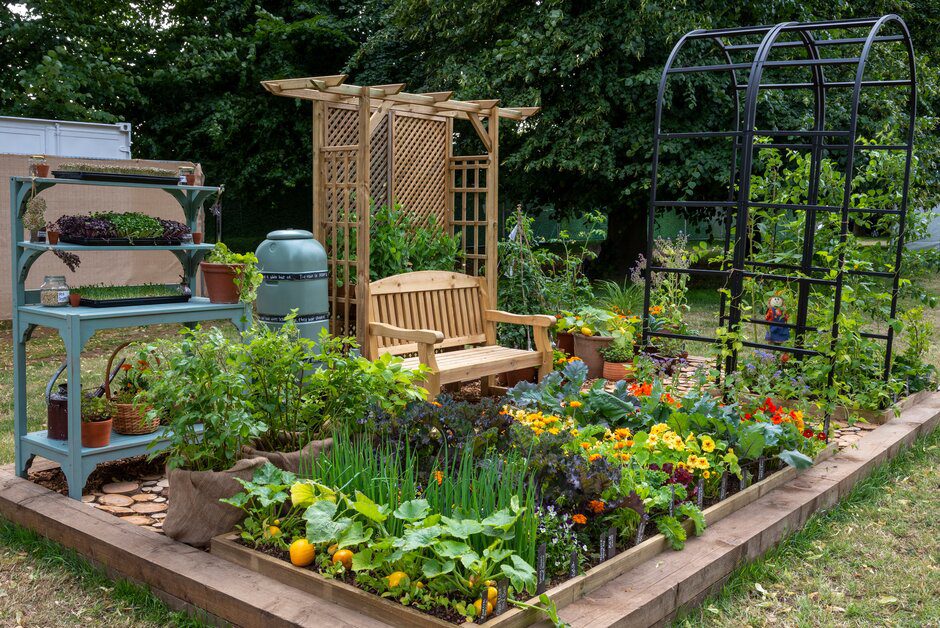 Show Gardens:
America's Wild: Experience the untamed beauty of American landscapes.
Explore Charleston: Transport yourself to the charming city of Charleston with its Southern-inspired garden.
Hurtigruten: The Relationship Garden: Discover the intricate connections between humans and nature.
Korea LH Garden: Immerse yourself in the beauty and tranquillity of Korean culture.
Plastic Fantastic: Explore the beauty of sustainability through the innovative use of recycled materials.
The Cancer Research UK Legacy Garden: Find solace and serenity in a garden honouring cancer survivors.
The Oregon Garden: Step into lush landscapes inspired by Oregon's natural beauty.
The Traditional Townhouse Garden: Witness the transformation of a traditional garden into a haven of tranquillity.
Feature Gardens:
RHS Iconic Horticultural Hero Garden: Gain inspiration from horticultural legends.
RHS Resilient Garden: Create a garden resilient to changing climates.
RHS Wildlife Garden: Foster a haven for wildlife, big and small.
RHS-BBC Morning Living Budget-Friendly Garden: Learn how to create a stunning garden on a budget.
Get Started Gardens:
Nurturing Nature in the City: Bring nature into urban environments and create green spaces.
The Inghams Working With Nature Garden: Discover sustainable gardening practices.
The Landform Mental Wealth Garden: Find inspiration for relaxation and reflection.
The Lunar Garden: Step into a dreamy garden inspired by the moon.
The Wildlife Trusts: Renters' Retreat: Transform small courtyards into wildlife havens.
Other Highlights:
The Floral Marquee: Explore a paradise for flower lovers with top rose growers and a special Rose Garden.
The Plant Zone: Discover a variety of plants and seek expert advice.
The Renter's Retreat garden: Learn how to create beautiful wildlife havens in limited spaces.
RHS and BBC Morning Live Budget Friendly Garden: Discover budget-friendly gardening techniques.
Carol Klein's Garden: Get inspired by plants and learn propagation techniques.
The Giving Garden by The Beardy Gardener: Experience the joy of giving and receive a free packet of seeds.
Expert Tips For Navigating The Show
Hampton Court Flower Show 2023 Tickets:
The tickets for Hampton Court Flower Show 2023 are available for purchase on specific dates. Members can book tickets for Tuesday, the 4th, and Wednesday, the 5th of July, while general admission tickets are available for Thursday, the 6th, Friday 7th, Saturday 8th, and Sunday 9th of July.
Prices start from £23.85 for members and £28.85 for the general public.
Transportation And Accessibility:
Arriving by Road: Use KT8 9AU as the location reference and follow AA signs.
Arriving by Train: The closest railway station is Hampton Court, a 30-minute journey from London Waterloo.
Arriving by Bus: Bus numbers 111, 216, 411, 461, and 513 from Kingston and bus number R68 from Richmond are available.
Drop-off: Hampton Court Station is the nearest drop-off point, approximately a 20-minute walk to the show entrances.
Car Parking: It is advisable to book parking in advance. Accessible parking is available for £9.
Access to Showground and Buildings: Be aware of weather conditions and wear suitable clothing and footwear. Main buildings and structures are wheelchair accessible.
Assistance Dogs: Assistance dogs are welcome in all areas.
Carers: One carer accompanying a visitor with a disability enters free of charge. Request this ticket at the time of purchase.
Exploring Efficiently:
Entrances: The show has two public entrance/exit gates: Ditton Gate (closest to Green Car Park and Hampton Court Station) and Long Water Gate (in Black Car Park).
Showground and Access: Be mindful of varying weather and ground conditions. Check the weather forecast and wear appropriate clothing and footwear.
Mobility Vehicles and Wheelchairs: Visitors can bring personal mobility scooters or wheelchairs. Limited rentals are available and should be booked in advance.
Amenities:
Accessible unisex toilets are available at the Long Water entrance and various locations throughout the show.
Large Print maps and facilities for the visually impaired and hearing impaired are provided.
Remember to plan your visit, consider accessibility needs, and make the most of your time at the Hampton Court RHS 2023!
Must-See Highlights and Key Events
Talks, Demos, and Workshops:
Inspiring Talks: Expand your knowledge with talks on gardening, floristry, design, food, craft, health, and well-being by well-known faces such as Monty Don and Hugh Fearnley-Whittingstall.
Creative Demonstrations: Witness creative demonstrations showcasing practical gardening techniques, innovative designs, and culinary skills.
Practical Workshops: Participate in hands-on workshops to learn new gardening techniques, DIY projects, and creative crafts.
Music at the Bandstand:
Enjoy the Sounds of Summer: The Bandstand provides live music, creating a delightful atmosphere where visitors can relax, sip on a drink, and enjoy the show.
Waterside Hampers by Fortnum & Mason:
Delicious Food and Drink: Indulge in the culinary delights offered by Waterside Hampers from Fortnum & Mason. Treat yourself to a special picnic hamper along the Long Water or savour mouthwatering street food, along with a cup of tea and cake.
Celebrity Appearances and Notable Speakers:
Monty Don: Renowned gardening expert and TV presenter Monty Don will be giving talks and sharing his gardening insights.
Hugh Fearnley-Whittingstall: Acclaimed chef and sustainability advocate, Hugh Fearnley-Whittingstall, will be delivering talks on food and promoting sustainable practices.
Tips For Making the Most Of Your Visit
If you're convinced that the Hampton Court Flower Show 2023 is for you, follow these tips and ensure you have a unique experience –
Plan ahead: Check the schedule and map, and arrive early to avoid crowds.
Dress comfortably: Wear weather-appropriate clothing and comfy shoes. Bring a hat, sunglasses, and sunscreen.
Bring essentials: Pack a small bag with water, snacks, a phone charger, a map, raincoat/umbrella.
Explore all areas: Discover hidden gems beyond the main attractions.
Engage with exhibitors: Learn from enthusiastic experts about plants and gardening techniques.
Capture memories: Take photos, and look for unique angles and details.
Share on social media: Use event hashtags, engage with others, and share favourite moments.
Take breaks and enjoy: Find peaceful spots to relax and savour the ambience.
Attend talks and workshops: Gain insights, tips, and learn from experts.
Purchase plants and products: Compare prices and quality before buying.
Conclusion
The Hampton Court Flower Show 2023 promises to be a remarkable experience for all gardening enthusiasts and nature lovers. Whether you're exploring the Show Gardens, admiring the Floral Marquee, attending talks by renowned experts, or simply immersing yourself in the vibrant atmosphere, the Hampton Court Flower Festival 2023 promises to be a remarkable occasion that ignites your passion for horticulture and leaves you with lasting memories.
Thank you for reading this blog on The Hampton Court Flower Show 2023. If you'd like to read more, check out our other blogs here –